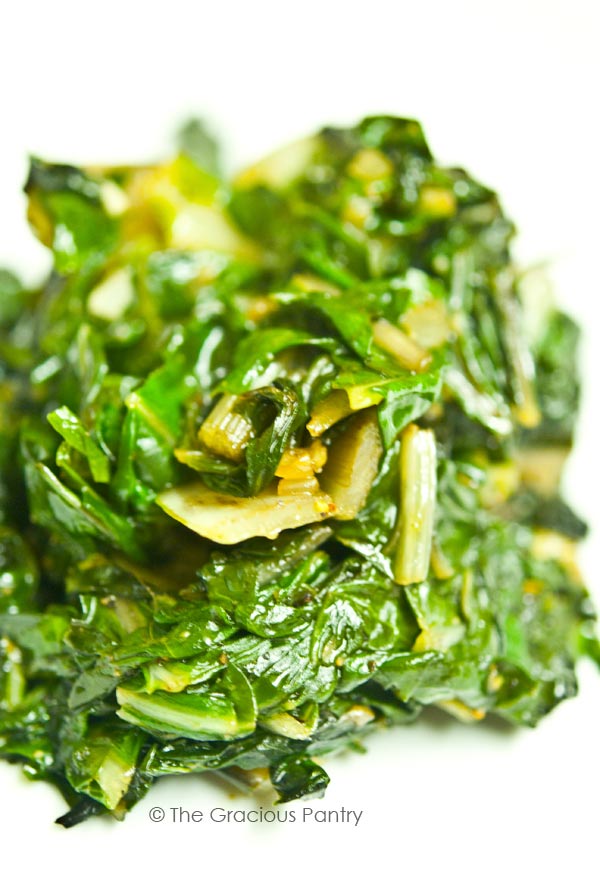 In my little part of the world, I believe chard is a truly underutilized vegetable. I never had it even once growing up and none of my friends did either. I'm not sure if it's a regional thing, or if it just generally unpopular, but good grief! It's yummy when it's prepared right! I even like it better than spinach! Here's a few health benefits of swiss chard:
Swiss chard is one of the most powerful anti-cancer foods due to its combination of traditional nutrients; phytochemicals, chlorophyll, other plant pigments, and soluble fiber. The generous amount of vitamin K that is contained in Swiss chard, is especially beneficial in the maintenance of bone health. (Source)
Ready to make some?
YOU MIGHT ALSO ENJOY:

Clean Eating Garlic Onion Chard
(Makes 4 servings)
Ingredients:
2 large bunches chard (any color)
1/2 large red onion, diced
1 tablespoon olive oil
1 tablespoon onion powder
1 tablespoon garlic powder
Directions:
Wash and slice the chard.
Place all ingredients in a pan and sauté over medium heat until the chard is wilted and soft.