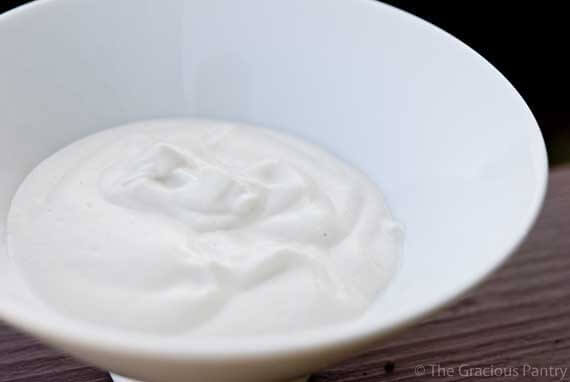 I recently did a post for Clean Eating Cashew Cream. In it, I mentioned that I had made a substitute for mayo. And since my next recipe for Clean Eating Waldorf Salad uses this eggless mayo, I thought I better share this with you here first.
The truth is, this is not an exact substitute for mayo. It's texture is not as smooth, but the flavor is kinda close. It's very tasty and can be used on just about anything you use mayo on. Even sandwiches! So if you can't do eggs, give this one a try. It's an odd combo, but it's actually pretty darn tasty. Promise!

Clean Eating Eggless Mayonnaise
(Makes approximately 1/3 cup)
Ingredients:
1/3 cup cashew cream
1 teaspoon apple cider vinegar
1/2 teaspoon prepared yellow mustard
1 teaspoon lemon juice
Directions:
Blend all ingredients together by hand or in a blender and use on almost anything in place of regular mayo.