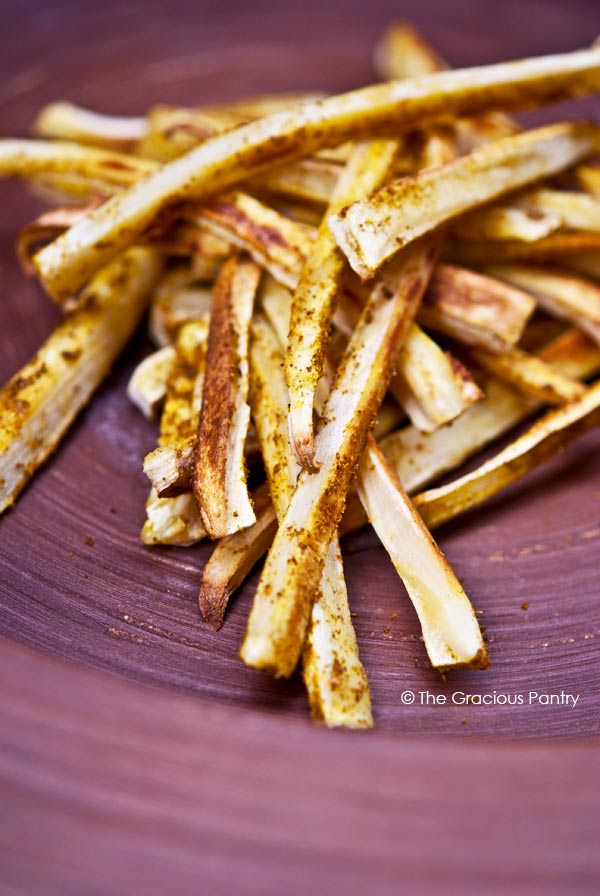 I love fries. It's one of the things I miss about my not-so-clean days. But it's not worth it to me to go back to eating that way, so I've found substitutes instead. While sweet potato fries are a standard replacement for french fries, I love mixing it up a bit by using parsnips instead.
The curry is mild flavored after it's done baking, but it leaves behind a stronger "kick" that is pleasant enough to truly enjoy. Give these a shot if you'd like to try something a little different the next time you have a fry. They would go really well with a clean, homemade burger!
YOU MIGHT ALSO ENJOY:

Clean Eating Curry Parsnip Fries
Ingredients:
Large parsnips
Curry powder
Sea salt
Olive oil
Directions:
Preheat oven to 350 degrees F.
Peel and cut your parsnips into a french fry shape.
Spray a cookie sheet with a light coat of olive oil.
Place parsnips on the cookie sheet, and then give them a light coat of oil as well.
Sprinkle liberally with curry, and lightly with salt.
Bake until soft and lightly browned (about 35-45 minutes).