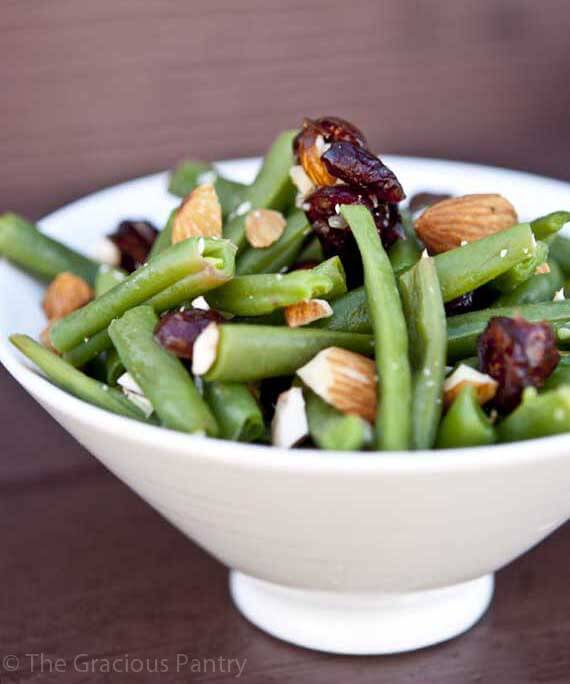 As with many of my recipes, this one came about simply because the ingredients are what I had on hand in the fridge and cupboard. It was a random pairing that turned out to be a delicious lunch.
Some of you may be a little intimidated by the blanching process. But I promise it's quick and it's easy. So don't panic. Once the beans are blanched, it all assembles in under a minute!
Enjoy it as a meal or as a simple side dish. Either way, this is a great way to get more veggies into your meal plan!
YOU MIGHT ALSO ENJOY:

Clean Eating Cranberry Green Bean Salad
Ingredients:
1 pound fresh green beans, washed, trimmed and cut into bite-size pieces
1/3 cup dried cranberries, fruit juice sweetened
1/2 cup chopped almonds
Directions:
Bring a large pot of water to boil.
Pour the cut and cleaned beans into the water and set a timer for 5 minutes.
When the timer goes off, simply drain the beans quickly and allow to cool.
Combine with the cranberries and almonds and serve with dressing.
Dressing Notes: I used Clean Eating Honey Mustard Dressing for this, but a nice vinaigrette would work as well.