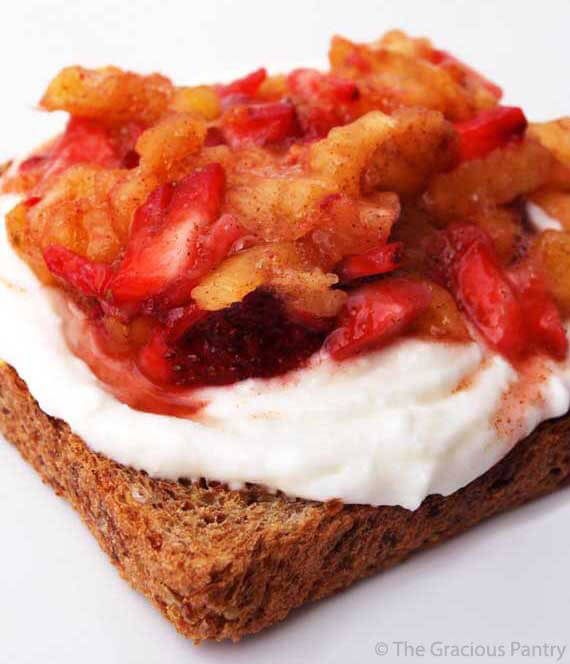 If you enjoy a continental breakfast every now and again, then I've got a "quick and clean" version you're gonna love.
This is so simple, I almost can't call it a recipe. But man, is it good! My little guy practically swallowed this whole, and admittedly, so did I! What a great way to start a Sunday morning!
Clean Eating Continental Breakfast
Ingredients:
Clean eating, sliced bread
2 or 3 fruits of your choice (strawberries and pineapple pictured)
1/2 cup cottage Cheese
Honey to taste (optional)
Ground cinnamon to taste
Directions:
Toast your slice(s) of bread.
Blend your cottage cheese with a blender. Add honey to taste if using. Remember, not too much because you'll be adding fruit on top.
Clean and chop all your fruit and sprinkle with cinnamon to taste.
Spread your cottage cheese over your toast and top with some fruit.
Note: Nutritional content is not available for this recipe.