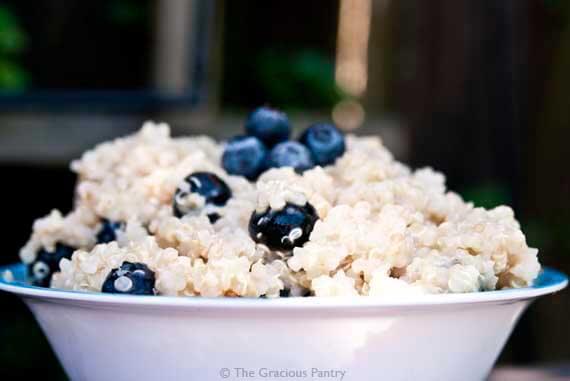 Every once in a while, I like to mix things up a bit for breakfast. Breakfast is just one of those meals that can very quickly end up in a rut for me. I can eat the same thing, day after day, for months if it's easy enough. But inevitably, I end up bored. Who wouldn't?
So when that happens, I like to get a little creative on a Saturday or Sunday morning when I have just a little extra time to focus on what I'm cooking for breakfast.
THE RECIPE:
Blueberries, coconut and lime are a fascinating combination. It's almost like your tongue doesn't know which little bit of deliciousness to taste first!
This breakfast "salad" is light, flavorful and full of good-for-you nutrients. Hope you enjoy this as much as I did!
MY PROGRESS:
I find it fascinating how much of a mental process weight loss is. It pretty much has nothing to do with your body (unless, of course, there is something medically wrong.).
It's all in your head. You have to have your head in the game to make any progress. And in order for that to happen, you have to clear out the cobb webs and the old garbage/baggage that is holding you back.
The body and mind are sooooo connected! I have found that I use my weight as a form of protection. So getting past those issues will inevitably help me in all other areas.
It's not an easy process to be sure. But it's so worth it. I mean, how great is it to do that kind of "spring cleaning"???!!!!
YOU MIGHT ALSO ENJOY:

Clean Eating Coconut Blueberry Quinoa With Lime
(Makes 4 servings)
Ingredients:
2 cups cooked quinoa
1/2 cup light coconut milk
Juice of 2 limes
1 cup fresh blueberries
Honey to taste
Directions:
Rinse the quinoa before cooking it, even if the box says it's already rinsed. It tones down the earthy flavor considerably and allows the other flavors to come singing through.
Cook the quinoa to package directions and measure out 2 cups into a medium mixing bowl. Allow to cool.
Mix in the rest of the ingredients and enjoy.
Note: If you double the recipe, only use 3/4 cup coconut milk. 1 cup is too much.