This citrus orzo is just different and delicious enough to shake up the dinner routine this week!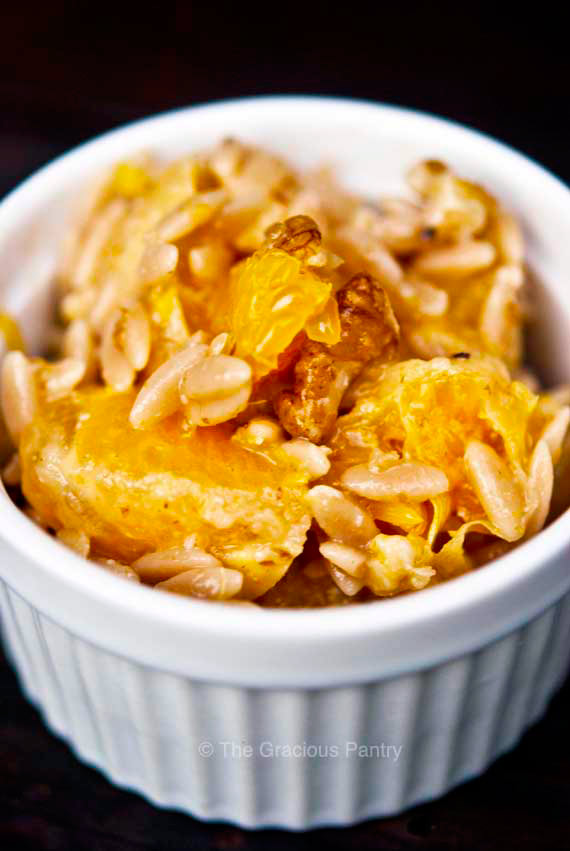 If you're bored with the same ol', same ol'…. give this a try. It's light, yummy and very different. The ingredients are simple enough, but the combination is one that I never would have thought about putting together until…. well, until I did! The next day's leftovers were even better! The flavors really had a chance to meld, leaving me with a wonderful and unique orzo salad.
Go ahead, be brave. I believe in you! This is a totally tasty dish!
YOU MIGHT ALSO ENJOY:

Clean Eating Citrus Orzo
(Makes approximately 3 cups)
Ingredients:
1 cup, uncooked, whole wheat orzo – cooked to package directions
5 small oranges, peeled and cut into small pieces
1 cup walnuts, chopped
1/4 teaspoon salt
1 teaspoon cumin
Directions:
Mix all ingredients together in a mixing bowl until well combined.