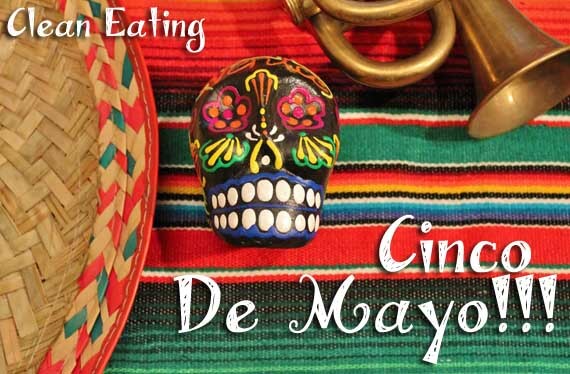 Do you love Cinco De Mayo? I sure do! Why?
I'm far from being Mexican, in fact I'm about as white as a girl can get. "Glow in the dark" white (I was not one of the chosen few gifted with skin that tans well). But I love this day simply because I have an excuse to enjoy my favorite type of food. Mexican food!!
For me, the world would stop turning if I couldn't enjoy a good Mexican dish every once in a while. I love everything about it! Growing up, a lot of my friends were Latin and I LOVED having dinner at their houses. There is just nothing like authentic Mexican fare.
That being said, I'm on a roll with making progress towards my health goals and I don't want anything to get in my way. Last year, I splurged and went to a Mexican restaurant for dinner. But this year, Cinco De Mayo will be 100% clean. If you'll be doing the same, here is a recipe roundup of clean eating Cinco De Mayo dishes.
BREAKFAST: 
SIDES:
STARTERS:
MAIN MEALS: