Is chocolate good for you? We all love it, we all eat it, but does it have any actual health benefits that apply to you and your lifestyle?
Ever heard the phrase, "Death By Chocolate"? I think it's high time we change that phrase. I mean, who dies from eating this deliciousness? (unless they're allergic, of course.) I can see the headlines now: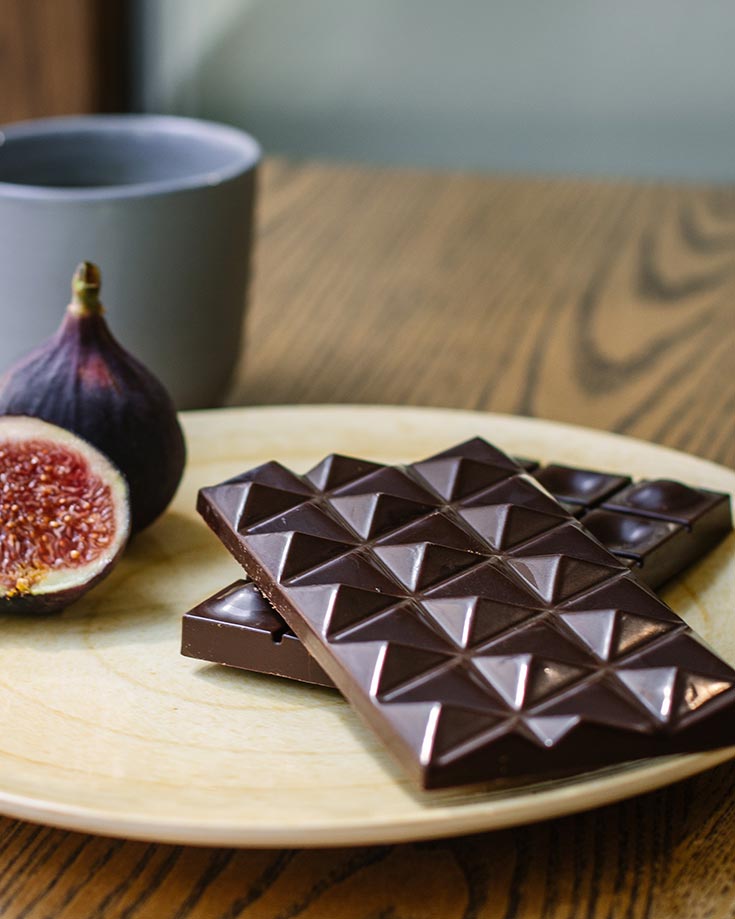 EXTRA! EXTRA! READ ALL ABOUT IT!
"Mass hysteria!"
"California officially falls into the ocean!"
"Human kind has developed a 5 headed creature!"
Terrible. Just awful.
So should you actually include this brown gold in your eating plan?
Actually, yes. Barring any allergies or intolerances, a little of the dark stuff on a regular basis is actually good for you! This was very happy news for me when the news first came out. I did a snoopy dance through my entire front yard. No, it wasn't pretty, yes, neighbors were alarmed and there may have even been a few dogs barking at me. But I was happy.
The neighbors, however, may never recover.
So, while I certainly do NOT want to sabotage anybody's eating plan, the truth is sometimes….. dessert happens. (Oooh! I smell a t-shirt in my future! Or at the very least, a bumper sticker!)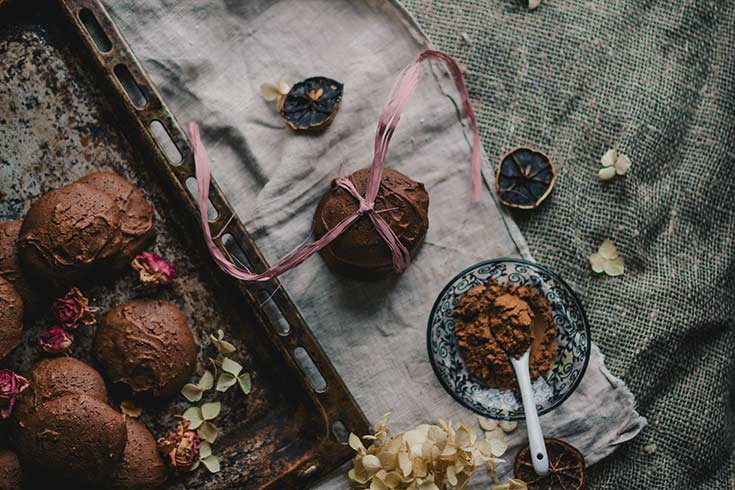 BENEFITS OF CHOCOLATE
So it's important to know here, that we are NOT talking about your average Hershey bar here. Not even See's candies.
I know.
Devastating.
But the fact is, that the higher the cocoa content is, the more nutritional benefits you get from it. And while any type you buy can vary in sugar content, generally speaking, much of the dark stuff out there is lower in sugar content than any milk-based varieties. So choose carefully because the good stuff is filling and satisfying, but also generally pricier, and a little bit goes a long way in the "satisfying-your-sweet-tooth" department.
So what are the benefits?
A study showed it may help prevent cognitive decline. So the older you get, the more you can enjoy! (In moderation, of course.)
One study showed that chocolate may actually help reduce LDL, or "bad cholesterol". Sign me up!
Research has showed that regular consumption can help lower your risk of heart disease.
Chocolate contains antioxidants which may help avoid damage to your body's cells.
Chocolate can improve your mood!
WHAT KIND SHOULD YOU BE EATING?
The best chocolate to eat is any chocolate that is 85% cocoa content or higher. This is the type you nibble instead of inhale.
Opt for European varieties whenever possible. Nearly all types and brands have some mold in it. Many have significant amounts of harmful mold in it due to the cocoa bean being a tropical tree. Europeans have stricter laws regarding the processing of their chocolate, so generally speaking, European varieties will have lower amounts of mold/fungus.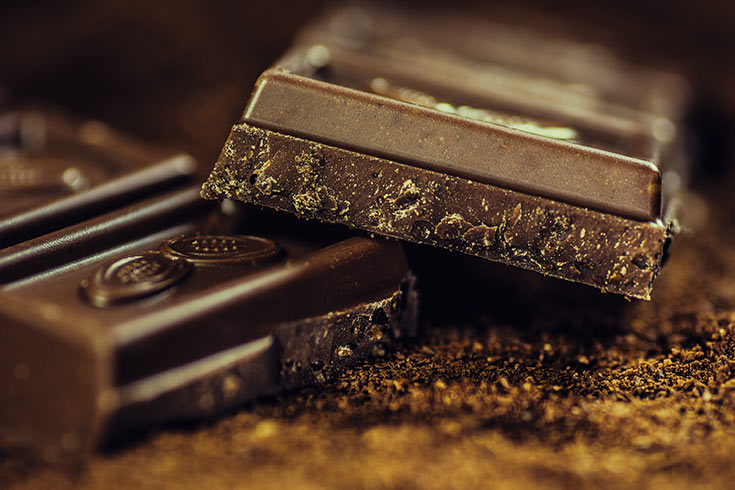 HEALTHY CHOCOLATE RECIPES
If you need some recipes to get you started, here's a list of recipes you might enjoy. Some are from this blog, and some are from other sources around the web! Enjoy!
COOKIES
CUPCAKES
BROWNIES
FONDUE & SAUCE
CANDY
DRINKS
This post from the Gracious Pantry® archives, originally posted 11/7/10.