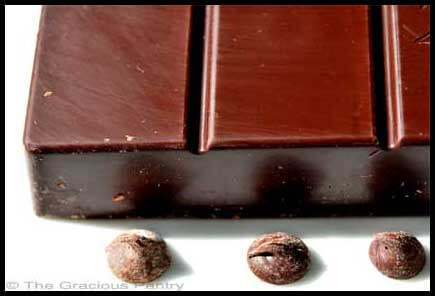 Ever heard the phrase, "Death By Chocolate"? I think it's high time we change that phrase. I mean, who dies from eating chocolate? (unless they're are allergic, of course. A fate worse than death in my humble opinion) I can see the headlines now:
EXTRA! EXTRA! READ ALL ABOUT IT!
"Mass hysteria!"
"California officially falls into the ocean!"
"Human kind has developed a 5 headed creature!"
"They took me on board their ship and tortured me for chocolate!"
Terrible. Just awful.
Plus, a little dark chocolate on a regular basis is actually good for you, didn't you hear? This was very happy news for me when it first came out. I did a double snoopy dance through my entire front yard. No, it wasn't pretty, yes, neighbors were alarmed and there may have even been a few dogs barking at me. But I was happy.
The neighbors, however, may never recover.
So, while I certainly do NOT want to sabotage anybody's eating plan, the truth is sometimes….. dessert happens. (Oooh! I smell a t-shirt in my future! Or at the very least, a bumper sticker!)
I have to be honest, I haven't tried these. But I thought it might be nice to put together  a resource page for you. I hope you enjoy it! And if you do try some of these, please report back in comments below! I mean, who wouldn't want to hear back about a chocolate recipe?
So go out, my noble readers, and find yourself some chocolate. You can thank me later.
COOKIES
CUPCAKES
BROWNIES