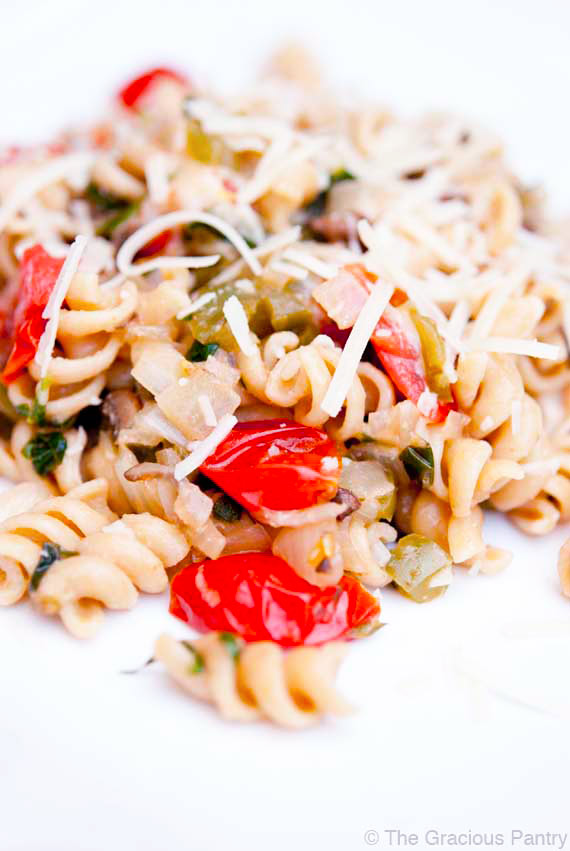 If you believe that Mom always makes it best, then I can pretty much guarantee you're going to love this pasta dish!
It's the perfect meal on the go, or for a nice evening in.
I did this clean eating recipe for a guest post on Busy But Healthy. DO NOT miss this recipe! It's quick, it's easy and it's so very delicious!
So go get the recipe! (Then come back and tell me how you liked it!)