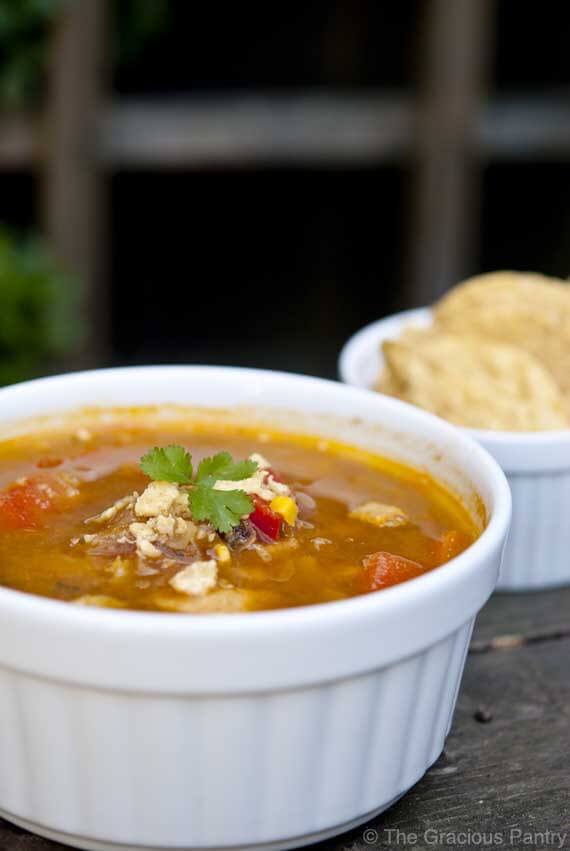 I have an absolute obsession with Mexican food. I adore it in all it's glory. Admittedly, I've really only ever had the Americanized Mexican food. But I have friends whose Moms still cook authentically, and I always swoon from the mere smell of it.
While this dish is not an old-style, authentically Mexican dish, it certainly took care of my cravings for a light, Mexican meal.
I'm sending you to the site where my recipe is published as a guest post. I hope you will enjoy it!
Clean Eating Chicken Fajita Soup
(This recipe is gluten free if you use cornstarch or tapioca flour instead of flour.)