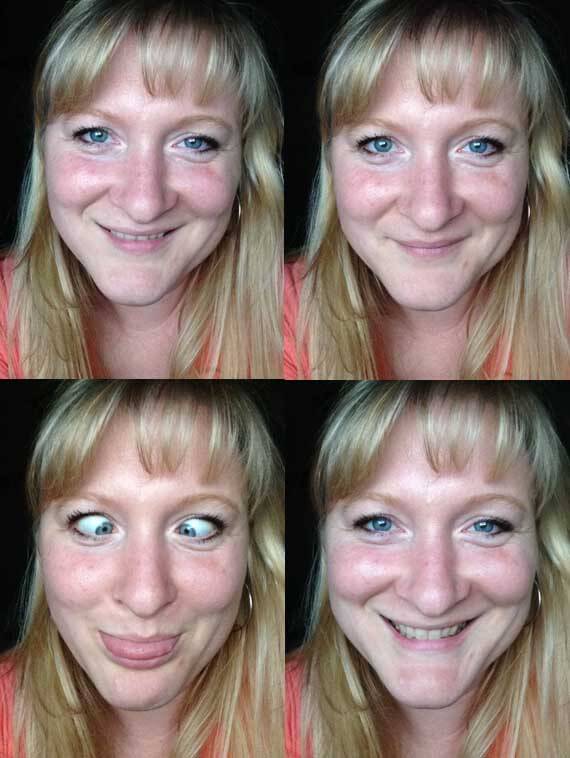 As I write this, I'm completely overwhelmed by the task at hand and doing my best to stay positive and keep smiling.
WHAT'S HAPPENING
I got a call several weeks ago that my mom was in the hospital. We live in Sonoma County and she lives in the San Francisco East Bay. It's about a 1 hour and 20 minute drive with no traffic. Given traffic, it can take up to 3 hours to complete the trip one way. Thankfully, I got the call during non-commute hours. So we packed our bags as fast as we could, left a complete disaster in our wake and ran out the front door to get to the hospital as fast as we could.
My mom has a non-fixable condition which I won't mention here out of respect for her. But suffice it to say, it's getting worse. Bad enough to land her in the hospital.
When we got there, she had already nearly died once. And in her 11 day stay thereafter which included 2 days in the ICU, she attempted to leave this world one more time with me at her side. It was terrifying and a complete emotional roller coaster. The thought of a world without my mom is not one I want to consider.
She is at a point now where she can no longer live alone. At first, I hustled to try and get her moved up to Sonoma County so I could get Mini Chef back in school. But I realized pretty quickly that this was an impossible mission, no matter how fast I packed boxes. So instead, we've decided to move back to the East Bay where I grew up.
The big and overwhelming issue now is that I have three homes to pack up. I have to clean out my grandmother's garage which we had used as storage while renting out the house itself (we packed our entire lives in that garage when we lost our condo), my mom's house which she has lived in for 40 years (and has enough stuff to prove it) and my apartment. We need to sell two houses in order to purchase one larger one that we can all live in comfortably. I am an only child, and therefor the only person to do this monstrous job. So Mini Chef and I will be sleeping on cots and living out of our suitcases in what used to be my mom's TV room until this process is complete.
And all the while, I'm quickly learning a whole new schedule of cooking for everyone, doling out numerous medications 3 times a day, keeping track of in-home nursing schedules, doctor appointments, getting Mini Chef set up in a new school and eventually transferring schools myself to continue my culinary education. To say I'm exhausted doesn't even begin to cover it.
It is, of course, worth it all to help my mom. But while I'm in the thick of it, I really don't even know what day it is anymore. I cook, give medication, pack boxes and repeat. Day after day after day.
So yes, I got off track with my eating plan… I think it was a given. I mean, in a situation like this, you eat to survive, not to nourish your body. You take anything you can get your hands on because you don't know when you will be eating again. I did avoid fast food (ick!), but convenience food from Trader Joe's freezer section became my new go-to destination the moment I left the hospital each day (I would have slept there if they had allowed it, but they didn't).
COMING BACK TO CLEAN EATING
So now I'm sitting here at my laptop amidst a sea of boxes and a dining room table overflowing with things that still need to be packed. I'm noticing how tight my jeans feel and how the button is pressing into my tummy. It's rather uncomfortable. But it's a good reminder of the fact that even in this stressful situation, I need to take care of myself. And while I sit here wishing I had my PJ's on instead of these tight jeans, I'm also making a plan of attack. Because now that mom is home from the hospital, I have a full kitchen at my disposal. So I'm figuring out ways that I can make things easy for myself while life is anything but easy.
WHY I'M SHARING THIS
No doubt, there are many of you who are in caregiver roles as well. And while each situation is very, very different, I'm hoping that by sharing what I'm doing, it will give those of you in the same situation some ideas for managing your own eating plans while caring for your loved ones.
MY STRATEGY
Let go of what needs letting go. I have quit my part time job and withdrawn from most of my commitments. Thankfully, everyone has been very understanding of the situation. I have to pair down and keep things simple if I want to get it all done. And since I won't have rent for a while, it's not going to make things difficult financially.
Prepare a lot of simple, clean snack foods and store them in the fridge. Things like deviled eggs ( I can pack while the eggs boil!), almonds, hard boiled eggs, turkey patties (I can pack while they bake!) and even a large storage container of mixed greens that I can quickly top with clean dressing for a fast salad. Prepared greens from the store make this really simple and fast. Just open a bag! Simple foods and meals will be my go-to foods for the next few months.
Use my slow cooker!! A whole chicken takes about 2 seconds to dump into the slow cooker and gives me about 4 hours to do other things while it cooks. I will also be preparing a lot of slow cooker meals ahead of time so that I can just drop them in the crock and go. I'll share those as I create them. So stay tuned for that.
Move. An exercise routine is a distant memory at the moment, but my days are pretty physical with all the packing and moving. So my focus with movement is really more about finding a way to enjoy a moving meditation. On the days that Mini Chef is with this dad, I'll be taking a quick, 20 minute walk around the neighborhood just to unwind and let go of some stress. Thankfully, mom is okay on her own for that long.
Get some sleep. Thankfully, by the time the sun goes down, my eyelids are ready to go down as well. So making sure I get enough sleep to manage my busy days will be critical. The plan is to be in bed by 10pm each night. That gives me an hour to wind down and finish up my day after my mom's last dose of meds.
Laugh with mom. Laughter is such a stress reliever. It also connects you to anybody you share a good laugh with. So chatting and laughing with my mom in whatever time we have left is definitely at the top my list of priorities.
PERFECTION DOESN'T EXIST
Will I stick to this routine and these goals perfectly in the coming months? Nope. But I'm okay with that. I know I have my own health issues to deal with and I know I need to lose weight. But right now, I'm surviving. And if I can do that with clean, healthy food the majority of the time, I'll consider myself lucky. But when I do get off track, I won't beat myself up for it either. Life is beating me up at the moment enough as it is. Right now, I need to be kind to myself. And if that means a quick trip to Trader Joe's for something out of their freezer, than so be it. My main focus with my eating plan will be to make sure that clean foods are still a majority instead of a minority. Everything after that I will have to deal with as it comes.
THIS BLOG
Not to worry, I won't stop blogging. This blog is how I make my living and I still have to actually do that through all of this. So I'll still be here and I'll still have recipes for you. Lots of them! In fact, this blog is the only sanity I seem to have in my day. So while I may not be quite as active on my social media accounts, you won't find any lapse in new content here. This blog is my happy place. And I need a lot of happy right about now. 🙂