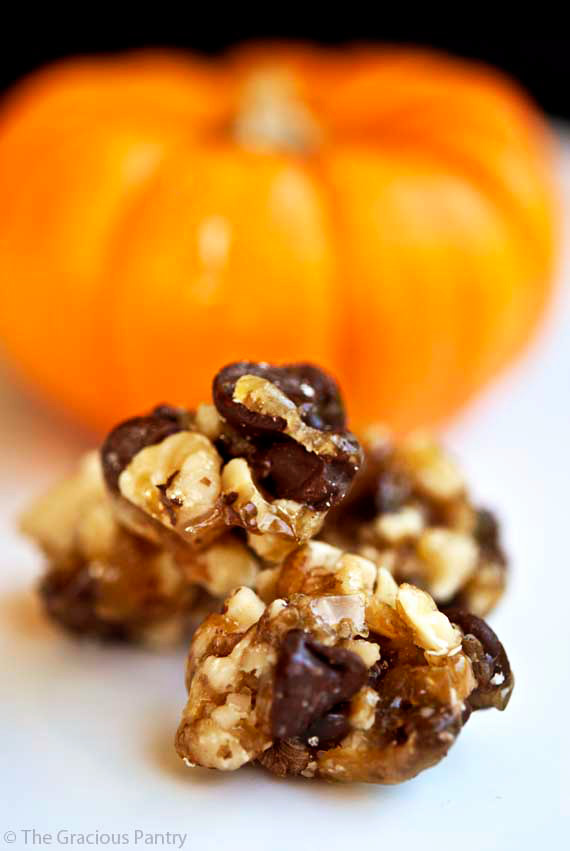 Can you imagine a world without Halloween? Scary!
My english teacher told the entire class the other day that Halloween has been ruined. He reminisced about his childhood growing up on the eat coast. Halloween came along with heaps of fall leaves to rake up and jump into, the smell of those leaves burning on the roadside, candles lit in pumpkins everywhere and best of all, coming home with BAGs of candies that he would divide up by the days he intended on eating them.
He also believes that the real Halloween died when the news came out about razors being in trick-or-treat candy. I think he's wrong…
Halloween may be different these days, but it's no less enjoyable. While we may not have piles of burning leaves to add to our Halloween atmosphere here on the California coast, we have so many other things to enjoy!
Pumpkin patches are everywhere to be seen, home ovens produce smells that large food distributors can never hope to equal, and while we may not have the East Coast colors of fall, we have our own version of it. And it's homey.
I absolutely love everything about Halloween. Although, I have to say my idea of Halloween is more "Martha Stewart" than "Texas Chainsaw Massacre".  Maybe it's because I have a little one at home, or maybe because I've never been able to stomach the horror movies that get made today. Plus, it always makes me a little sad when I see a young child dressed up as something gruesome. Am I alone in feeling this way?
Nevertheless, I happily enjoy Halloween right along with all those Trick-or-Treaters.  And that includes enjoying the goodies!
Some people have asked me if I miss candy (haven't had the stuff in years), to which I must give a resounding "no". But that doesn't mean I don't enjoy the occasional sweet treat. On the contrary!
Here is a recipe I devised that I and my son will enjoy for many Halloweens to come. I hope you will too!
YOU MIGHT ALSO ENJOY:

Clean Eating Caramel Chews
Ingredients:
1 cup walnuts, chopped (I used raw walnuts)
1/2 cup grain sweetened chocolate chips (or dark chocolate chips. non-dairy chips can be used as well for those avoiding dairy)
6 tablespoons brown rice syrup
Directions:
Line 2-3 cookie sheets with parchment paper.
In a medium-sized mixing bowl, mix your walnuts and chocolate chips.
Using a regular dinner-style teaspoon or tablespoon, shovel spoonfuls of the mixture on to a parchment lined cookie sheet (much like you would do with cookies), allowing some space between each cluster in case your syrup spreads a bit.
No place your brown rice syrup in a pot and bring to a boil. Reduce heat, and allow to simmer for 1-2 minutes. Remove from heat.
Allow syrup to cool for about 2 minutes.
Using a regular dinner-style teaspoon, spoon small amounts of syrup over your clusters, being sure to give even coverage. Remember that whatever part of the cluster doesn't touch the syrup, will not stick in the chew when it's cooled. So try to cover as much as possible with that one teaspoon of syrup.
Place cookie sheet into the fridge and cool for 1 hour.
If you want to leave them flat as they are now, use a spatula to transfer each cluster on to a small piece of plastic wrap and wrap well.
If you want to create small "balls" the way I've done in the photos, simply set the cookie sheet back out on the counter and allow to warm until it's pliable. Shape with your fingers, and wrap each cluster in plastic wrap.
Best stored in the freezer if you are making ahead of time. Otherwise, store them in the fridge if they will be eaten within a few days.