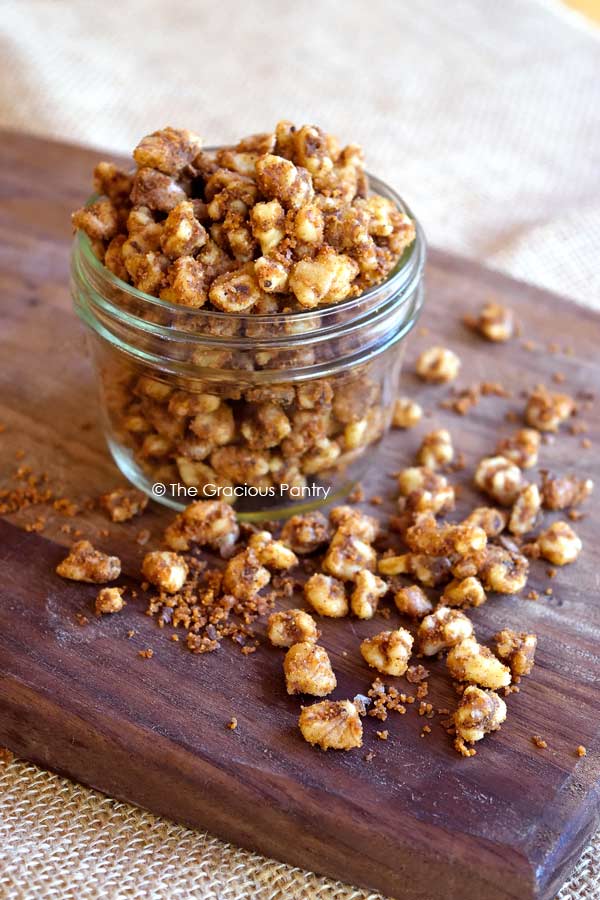 Candied walnuts are wonderful for snacks or even salads. They make a fun snack for the kids after school or even a nice, healthier dish to share at the office.
Truth be told, you could absolutely do this without adding the pumpkin pie spice if your focus is making salads. But as a holiday treat, I thought it would be fun to add some pumpkin pie spice and boy am I glad I did! YUM!!!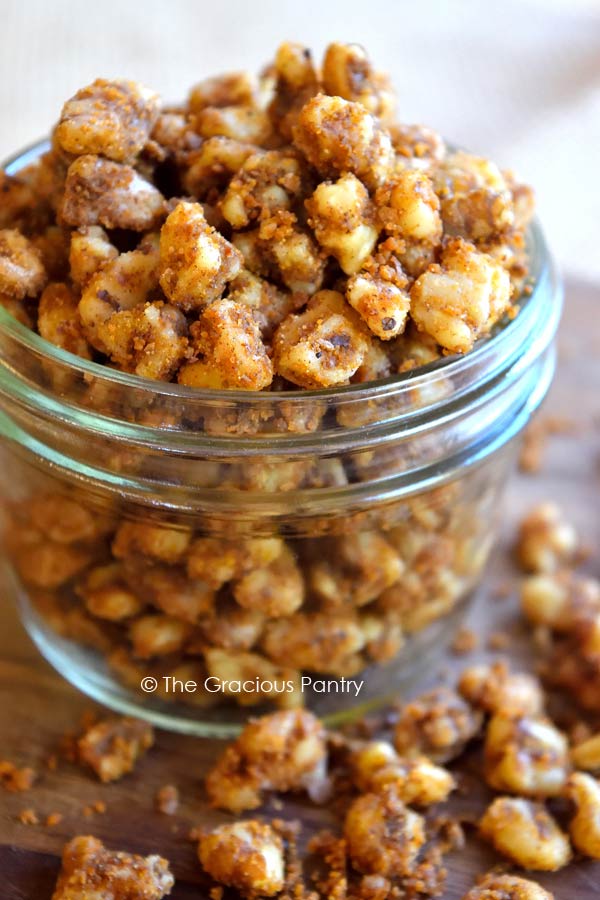 These would be so perfect for those situations when you want a treat but don't want to wreck your eating plan. But that being said, these are just a plain ol' yummy snack any time of day or year!
Mini Chef and I will be enjoying them with a cup of hot chocolate around the fireplace this season (after a healthy dinner, of course). Can't wait!!
P.S. – You can multiply this recipe several times over to fill jars for gifts for the holidays!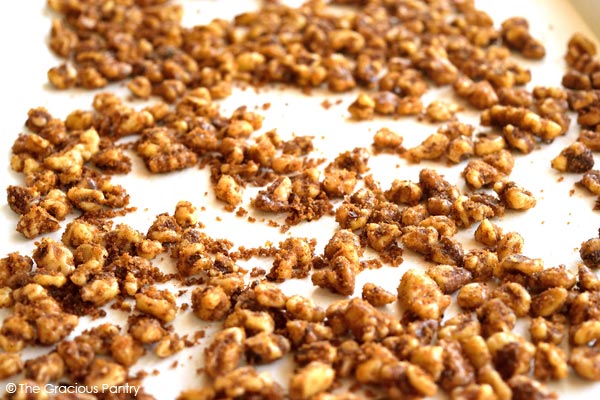 YOU MIGHT ALSO ENJOY:

Clean Eating Candied Pumpkin Spice Walnuts Recipe
Author:
Ingredients
2 tsp. coconut oil
1 cup walnuts
1 tsp. pumpkin pie spice, no sugar added
2 tbsp. coconut sugar
Instructions
In a large sillet, melt the coconut oil and add the walnuts and pumpkin pie spice, stirring to coat the walnuts evenly with spices.
Transfer the warm walnuts to a bowl and allow to cool for 1 to 2 minutes.
Stir the coconut sugar, a little at a time, into the walnuts until they are evenly coated.
Spread the walnuts out over a parchment-lined cookie sheet and spread out into a single layer.
Place in the fridge for 20-30 minutes or until they are completely cooled.
Transfer to a storage container and store in the fridge