Butternut Squash Quesadilla Recipe
This butternut squash quesadilla is a life saver with a picky kid.
I have three very strongly held beliefs about kids and food.
They love to eat with their hands.
They typically will eat something if it's presented to them in a "finger-food" fashion.
The younger they are, the truer the above two statements are.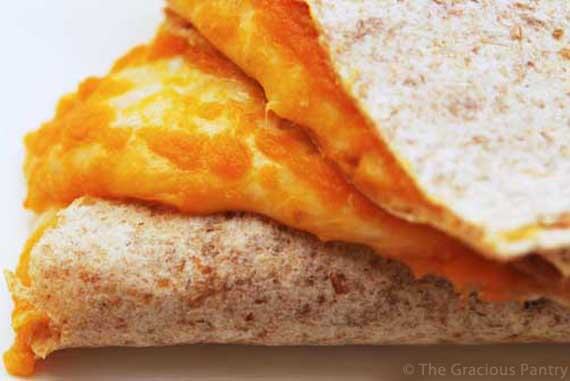 So with that in mind, my kid gets a lot of foods wrapped in a whole wheat tortilla. He thinks he's getting "pizza" (See my Pizzadia Recipe), and I get the joy of knowing that he's eating something healthy, and having a good time doing it. After all, part of the experiences of food are the emotions that go with it. It's important that your kids enjoy their food and their meal times.
Now, I don't mean to insinuate that every meal should be a party. That's just silly. Kids need to learn table manners too. But if you can make the food you serve them just a little more fun to eat, they will be far more likely to actually eat it.
I had some butternut squash left over from my lasagna recipe, and figured I'd make a nice healthy lunch with it for my munchkin.
MORE HEALTHY QUESADILLA RECIPES:

BUTTERNUT SQUASH QUESADILLA RECIPE: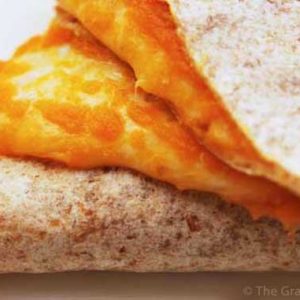 Ingredients
1

large

whole grain tortilla

1/2

cup

shredded cheese

1/2

cup

cooked butternut squash, blended smooth with a bit of honey to taste
Instructions
Simply spread some squash over the tortilla, top with cheese, and pop it in the oven at 350 degrees F. until the cheese is melted.

Note: You could put it in the microwave, but trust me. It doesn't turn out very tasty that way.