Clean Eating Butternut Squash & Apple Muffins Recipe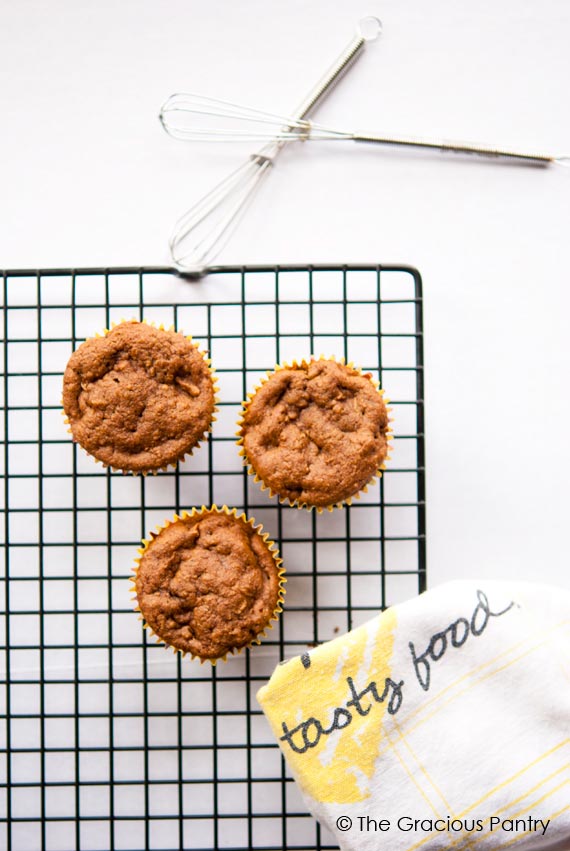 Yes it's January, and everyone is back to "dieting". I hate that word. It's an evil word in my household particularly because I gained all my weight dieting!!
So these days, I take a much more level headed approach to what I eat. I'm not perfect and I still have a long way to go in the weight department, but I have a much more sane approach to food and it's a very freeing thing. I love that about clean eating!!
Case in point: This muffins. Most people would scoff at the idea of eating a muffin in January. But I say, if it's clean…. be brave and eat the muffin! (Notice, I didn't say all 16 of them….)
The truth is, I just need something other than hard boiled eggs and oranges that I can take with me on the go. So mixing things up with the occasional muffin is a great way to keep things tasty.
And don't worry about there being 16 of them. They freeze really well!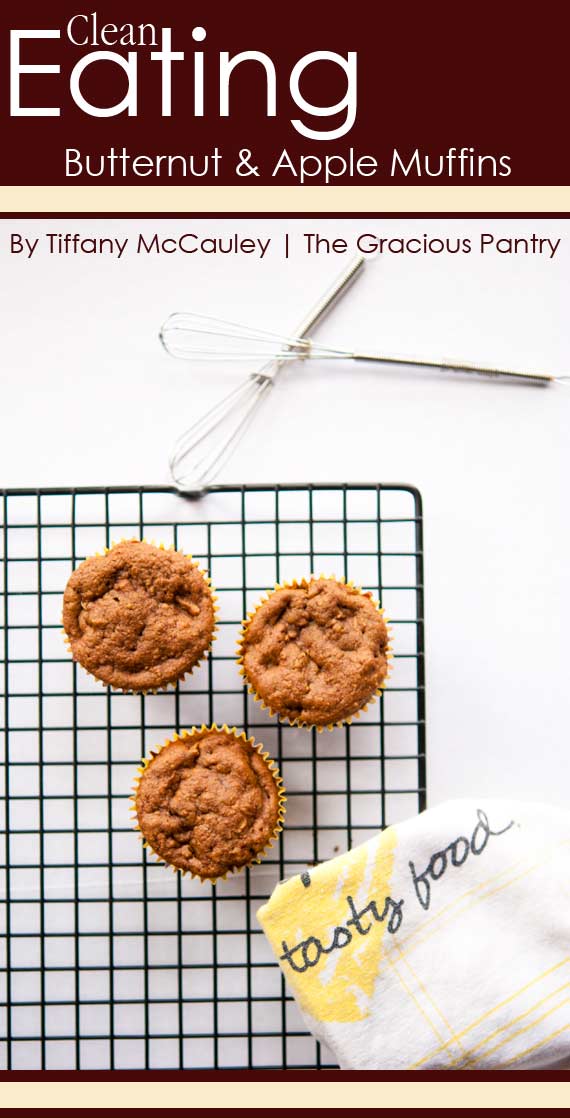 YOU MIGHT ALSO ENJOY:

Clean Eating Butternut Squash & Apple Muffins Recipe
Author:
Ingredients
2 cups spelt flour
1/4 tsp. ground cloves
2 teaspoons ground cinnamon
1/4 tsp. allspice
1 teaspoon baking soda
1/2 cup Sucanat (unrefined sugar)
1 cup diced butternut, dice at 1/4 inch (needs to be small so it will cook through)
1/2 cup diced apples
1 egg
1 1/2 cup coconut milk
1/4 cup light-flavored oil
1/2 cup unsweetened apple sauce
1 tbsp. freshly grated lemon zest
Instructions
Preheat oven to 350 degrees F.
Line your muffin tin with cupcake papers, foil papers work best.
In a medium mixing bowl, whisk together your flour, spices, baking soda and Sucanat.
Stir in the butternut and apples to coat them well with the flour mixture.
Make a well in the middle and add the rest of the ingredients. Stir well. This should be a thick batter, but you should also be able to stir it.
Fill your muffin papers about 3/4 of the way.
Bake for 30 minutes or until a knife poked in the middle of a muffin comes out clean.