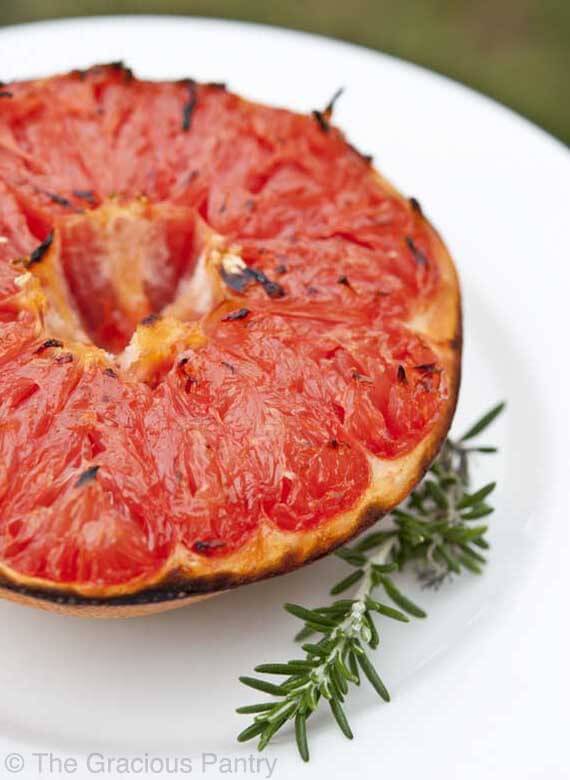 For some, fruit is an absolutely perfect way to start your morning. It gives you healthy carbs and a boost of healthy sugars to get you going in the a.m.
Broiled grapefruit is a lovely twist on the plain, raw version. It's warm, it's juicy and the flavors seem to really pop. In fact, you could even sprinkle a little cinnamon on here as well after baking. Just a light sprinkle for added "pop". Just be sure to run a knife around the edge, or you'll have a heck of a time getting the grapefruit out of it's peel.
Enjoy this with some scrambled eggs and green tea and your morning will be off to a pretty fantastic start!
YOU MIGHT ALSO ENJOY:

Clean Eating Broiled Honey Grapefruit
(Makes 2 servings)
Ingredients:
1 grapefruit
1 teaspoon coconut oil
1 teaspoon honey
Directions:
Cut your grapefruit in half.
Spread half the oil over the top of each half of the grapefruit and then spread the half the honey over each half as well.
Place on a parchment lined cookie sheet or inside a baking dish and broil in the oven for about 5-8 minutes (time will vary by oven, so keep an eye on it)
Allow to cool slightly and serve.