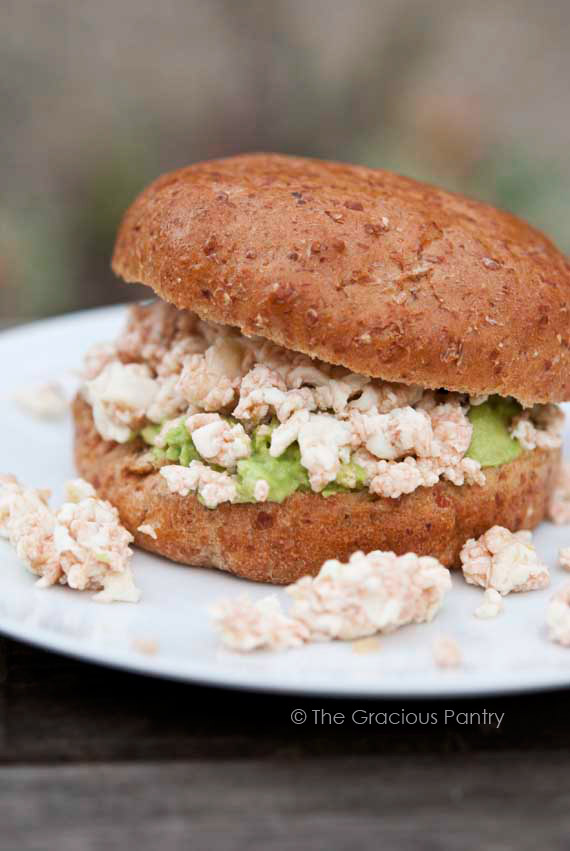 I struggle with breakfast. I never seem to have much of an appetite right when I wake up, even if I stopped eating at 6pm the night before! Breakfast just isn't my thing. But I also know how important it is. So I have to keep it fresh and interesting. Not always an easy thing to do with breakfast.
But occasionally, I get just the right mix of ingredients sitting in the fridge staring back at me when I open the door, and that's when recipes like this are born. And as you can see from my last post, I had some burger buns left over!
I hope you enjoy it as much as I did!
YOU MIGHT ALSO ENJOY:

Clean Eating Breakfast Burgers
(Makes 1 burger)
Ingredients:
4 egg whites
2 teaspoons olive oil
1 tablespoon salsa (clean, of course)
1/4 avocado
1 whole grain burger bun (I used the Alvarado Street Bakery brand)
Directions:
Scramble the eggs in the olive oil in a medium-sized pan. Stir in the salsa and immediately remove pan from heat.
Assemble your burger using the eggs, avocado and the bun. That's it!
Note: this can be a bit messy as you can see from my photo here. However, I firmly believe that the messiest meals are often the most delicious. This burger is worth the mess in my humble opinion.