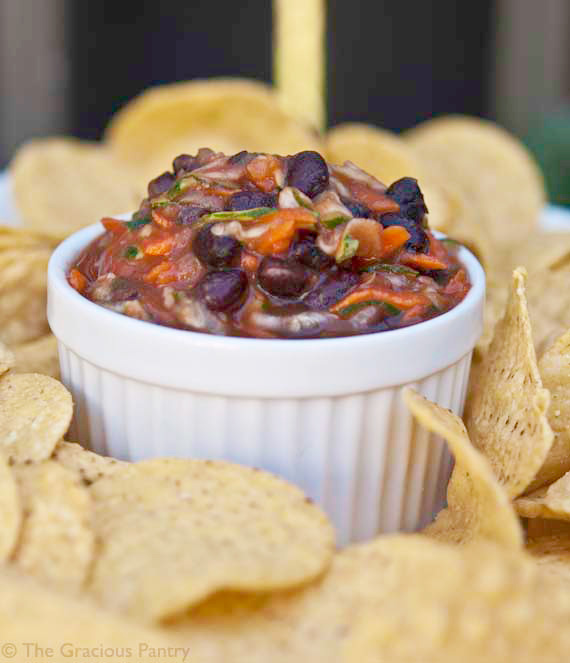 I take my salsa pretty seriously. I either love it or hate it. There's very little in between. So when I find something I love, I tend to stick with it forever. But every once in a while, I take a chance and try something new.
In this case, I didn't venture too far. I just added to a salsa I already love. But dang was it good! And the best part was how quick it all came together. Plus, I got to add some veggies for even more fiber and nutrients! And an added bonus is that the family didn't even notice. Funny how that works, especially when something is so tasty. People don't usually stop to ask what is in something if it just tastes good. I love that! I felt good knowing I got a few more veggies into everyone and they felt good enjoying a simply delicious salsa!
Keep this recipe in mind for your next party!

Clean Eating Black Bean Veggie Salsa
(Makes approximately 2 1/2 cups)
Ingredients:
1 (12 ounce) jar of your favorite clean salsa
1 medium carrot, grated
1 medium zucchini, grated
1 (15 ounce) can OR 1 1/2 cups home cooked black beans (rinsed if canned)
Directions:
In a large mixing bowl, combine all ingredients and mash slightly.
Serve with clean, organic corn chips.