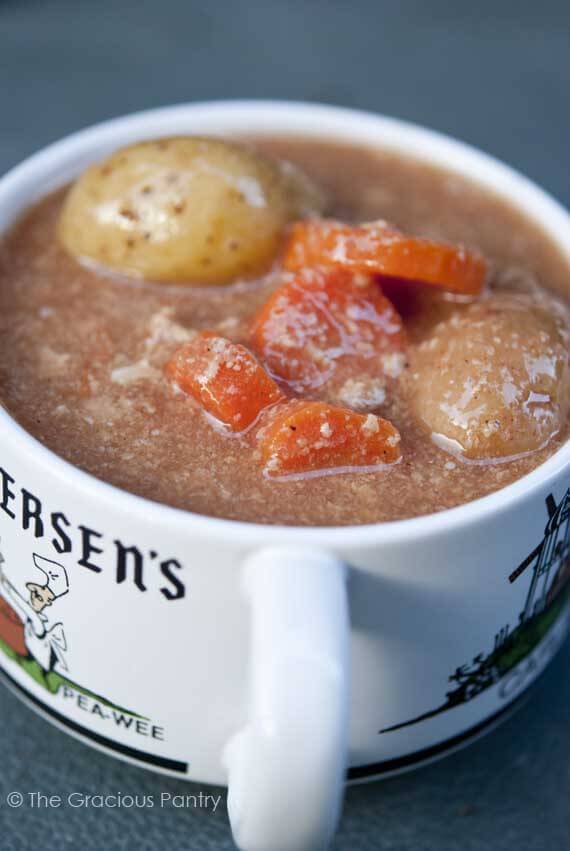 What do you do when you try to make pulled pork for the first time and fail miserably? Add some chicken broth and call it stew!
I've been on a BBQ kick lately. I just can't seem to get enough of the flavor (Why I haven't done my own recipe for clean eating BBQ sauce yet is beyond me.).
I really wanted to make some crock pot, BBQ flavored, pulled pork. In fact, it's all I could think about for days. So finally, I gave into my lustful BBQ yearnings and broke out the crock pot.
I was so certain that I knew what I was doing that I really didn't pay attention to a thing I did. Needless to say, 8 hours later, I had a pot of stew/soup. Not pulled pork. But hey, why fix something if it isn't broken? I ended up with nearly a full 5 quarts and it was almost gone by the next day (My family ate it all. I hadn't had a single bite!). So yes, it's good!
And if you've made pulled pork in a crock pot before, I'd love some input. I'm completely baffled by the process.
YOU MIGHT ALSO ENJOY:
Clean Eating BBQ Pork Stew
(Makes approximately 3-1/2 quarts)
Ingredients:
8 pork loin chops
3 cups chicken stock
1 onion, sautéed or caramelized in 2 tsp. olive oil
1 pound fingerling potatoes, halved or whole
4 medium carrots, sliced
1 (16 ounce) jar clean BBQ sauce (I used one called, "Bone Suckin' Sauce" for this recipe. OrganicVille is also good.)
2 tablespoons onion powder
1 tablespoon garlic powder
Directions:
Place all ingredients in a 5 quart (or larger) crock pot and cook on high for 6-8 hours. (Every crock pot cooks a bit different, so know your crock pot!)
When the pork reaches at least 165 degrees F on a meat thermometer and the potatoes are easily pierced with a fork or knife, it's done. Allow to cool and serve.
Note: Nutritional Content will vary depending on BBQ sauce used.