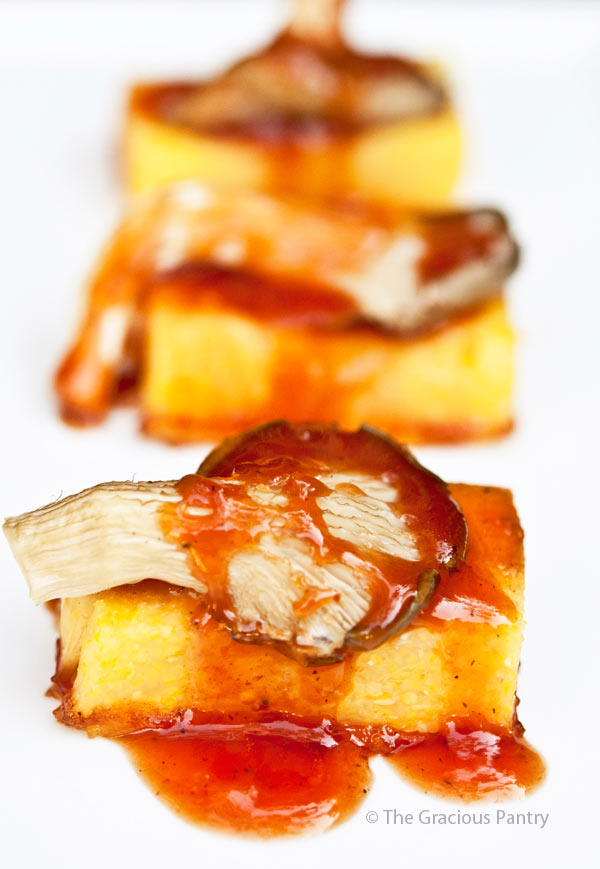 I can't imagine life without mushrooms. Can you?
A while back, Nikhil at BackToTheRoots.com contacted me about reviewing a kit for growing your own mushrooms. I was a little "underwhelmed" by the idea simply because I typically can't grow much of anything without killing it in the end.
But I thought it was worth a shot. So when I received my kit, I dutifully soaked the mushroom bag overnight and returned it to the box, sat it in my windowsill and routinely misted it as instructed (spray bottle included!).
I couldn't believe my own eyes a couple days later. I actually had a little cluster of mushrooms! And to say these things grow quickly is an understatement to say the least! Just look at how fast these grow!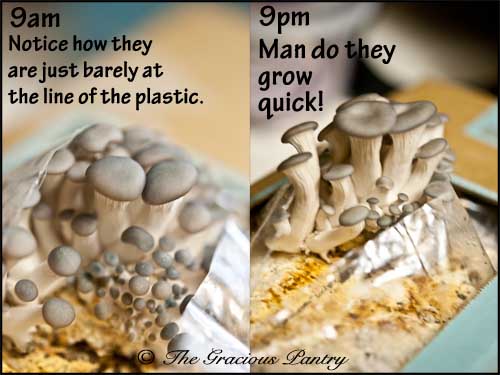 If you have kids in the house, this is a fabulous project for them! If not, trust me. It's a fun project for adults too!
YOU MIGHT ALSO ENJOY:

Clean Eating BBQ Mushroom Polenta
Ingredients:
1 package ready-made, organic polenta (I get mine at Trader Joe's)
Oyster mushrooms – Roughly 20 or so depending on how much polenta you use
1 jar clean bbq sauce, or make your own (I used Bone Suckin' BBQ Sauce, Original Flavor)
Directions:
Cut the polenta into rectangles.
Arrange them on a large piece of aluminum foil which has been placed on a cutting board so you can easily transfer it to the bbq. Arrange the mushrooms on top of the polenta pieces.
Slid the foil off the cutting board onto the bbq. Don't burn yourself!
Spoon or pour a small amount of bbq sauce over each piece.
BBQ until the mushrooms are soft.
Slide the foil from the bbq back onto the cutting board.
Allow to cool slightly and top with a little extra bbq sauce if desired..