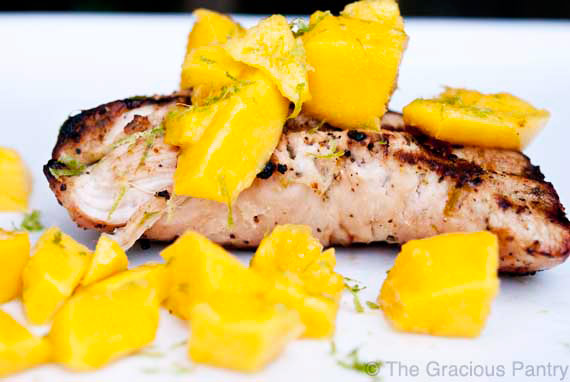 I am currently doing my own 2 week clean eating challenge. I basically did my own version of Tosca Reno's Cooler 1 plan simply because I didn't care for some of the foods on her plan. But the substitutions were easy enough, so changing things over to a plan I could stick with was not that complicated.
One of the main things about this 2 week challenge is that most of the food is very simple. Single ingredients that are more about fueling my body than giving it something tasty to eat.
But here's the thing I kept asking myself. Why can't I have both?? Why can't this be simple AND tasty?
So while most of the foods I'm eating are very basic, I tried to give myself a little something to look forward to with this very basic recipe. The flavors are not overwhelming, but when you are following a Cooler 1 type eating plan, something like this can be a godsend.
Give it a chance. You can always add extra spices if it doesn't fit your palette. It's actually pretty delicious!

Clean Eating BBQ Lime And Mango Turkey
(Makes 4 servings)
Ingredients:
4 boneless, skinless turkey breasts (approx. 1.5 pounds)
Juice of 2 limes
Zest of 2 limes
1/2 teaspoon black pepper
1 medium mango
Directions:
Place the turkey, lime juice, lime zest and black pepper in a disposable plastic bag and moosh them around until the turkey is well coated in the juice and pepper.
BBQ until the meat reaches about 165 degrees F. on a meat thermometer.
While the turkey is on the grill, chop up the mango.
When the turkey is done, remove from bbq and top with mango. You can also add a little extra lime juice for flavor if you like.