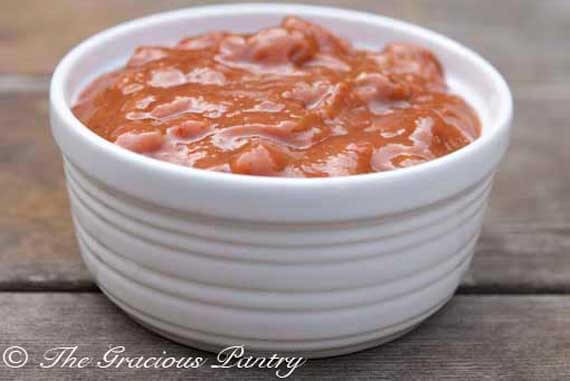 I get a lot of emails asking me about clean eating barbecue sauce. As great as it is to make your own, sometimes, you just want to open a jar and be done with it. I can relate to this feeling. Eating clean and making everything from scratch is often a bit daunting. And even though it's worth it, we do live in a world of convenience. Thankfully, that convenience applies to barbecue sauce.
I have talked about this particular brand of sauce a few times here on my blog, but decided that it was finally time to do an actual product review with a photo so you know what to look for at the store.
I have to tell you that I may be a bit biased in my review. This just happens to be my all-time favorite barbecue sauce. But for good reason! It's absolutely delicious. Hands down the best I've ever tasted. And I'm a picky girl. It's not the cheapest sauce you could buy (between $7 and $8 depending on where you buy it), but it's honestly worth every penny.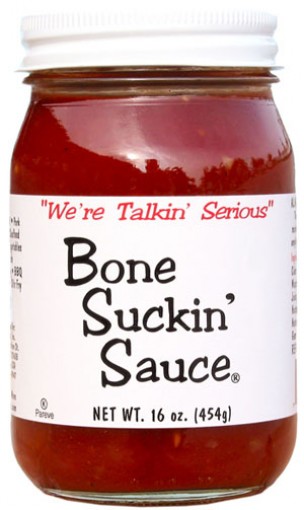 The ingredients are as follows:
Tomato paste, apple cider vinegar, honey, molasses, mustard, horseradish, lemon juice, onions, garlic peppers, natural hickory smoke flavor, natural spices, salt and xanthan gum.

No MSG!! All natural, no preservatives, gluten free, certified kosher, and pareve (no meat or dairy).
And I should mention that I emailed the company directly about those "natural spices". They are indeed actual spices. No flavor enhancers or anything "unclean".
I also have a recipe for you for BBQ Beans using this sauce. Out of this world, crazy good. Even Mini Chef loved it, and he's NOT a bean fan!
YOU MIGHT ALSO ENJOY:

Clean Eating BBQ Beans
(Makes 8 servings)
Ingredients:
3 cups (or a 15 ounce can) cooked pinto beans
3 cups (or a 15 ounce can) non-fat refried beans, no sugar added, just beans in the ingredient list.
1 (16 ounce) Bone Suckin' Sauce (or 2 cups homemade bbq sauce)
Directions:
Combine all ingredients in a large pot and warm over medium heat, stirring frequently to avoid burning on the bottom of the pot.