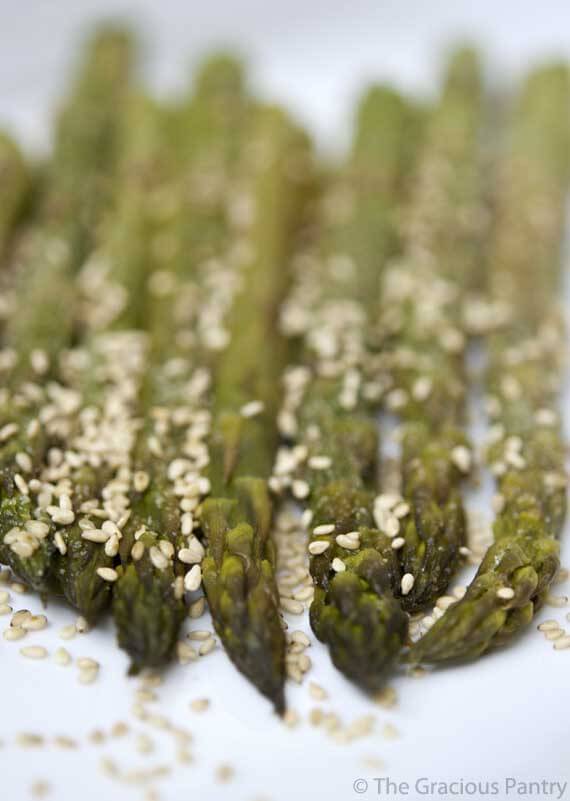 It took me a long time to like asparagus. The first time I tried wild asparagus was the first time I truly fell in love with the stuff. I was at my father's house on the delta where the stuff grows wild all over the place. My grandfather went out and picked it for dinner and we had it with a few other things I can't even remember because all I could think about what how good the asparagus was.
These days, I still can't get enough of it. (Although, I do really miss the wild stuff.)
It's a very versatile veggie and has so many good-for-you benefits. I've made this recipe twice now. Once to try it out, and twice to be sure it would really be as good the second time as it was the first. It was.
YOU MIGHT ALSO ENJOY:

Clean Eating Asian Style Sesame Ginger Asparagus
Ingredients:
Fresh asparagus, cleaned
Olive or sesame oil
Garlic powder
Sesame seeds
Ginger
Directions:
On a parchment lined cookie sheet, spread out the asparagus in a single layer.
Sprinkle all of the seasonings, one at a time, over the top of the asparagus, starting with oil, and then the rest.
Bake at 350 F. for30-45 minutes or until cooked to your liking.