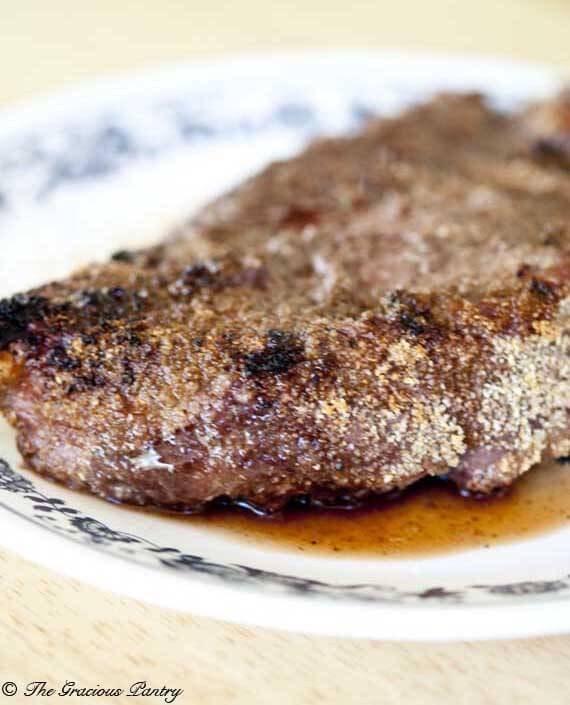 I don't eat beef.
The truth is, I just cannot stand the taste of it. But, my husband LOVES beef and sorely misses it since we've been married. He orders it occasionally at restaurants when we go out, but I know he'd eat it for breakfast, lunch and dinner if he could. So I broke down and made the man a steak.
I think I overcooked it a little because I'm not used to cooking rare meat. But he LOVED the flavor from the spice rub!
I realize that not all clean eaters include beef in their clean eating meal plans. But I also know that there are plenty that do. So here's a little something for all you beef eaters.
YOU MIGHT ALSO ENJOY:

Clean Eating All Purpose Beef Rub
(Makes enough for 2 pounds of beef)
Ingredients:
1 tablespoon garlic powder
1 tablespoon onion powder
1 teaspoon coriander
1/4 teaspoon ground cloves
Directions:
Mix well and rub onto steak. Allow steak to sit for an hour, covered in the fridge, then grill.