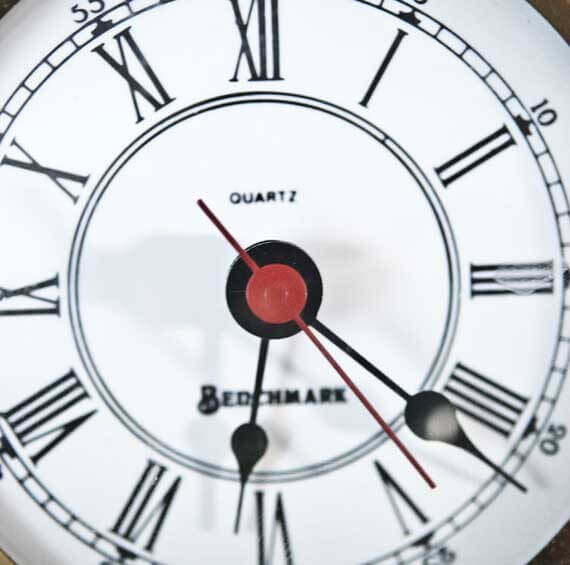 I've heard from a lot of you that there are times in your day when eating clean becomes a battle. You do great for most of the day, but then a particular hour of your day roles around when it becomes a major feat to stick to your eating plan, and every good intension flies out the window. So I thought I'd put together some suggestions for getting around those weak points.
I asked you about what the toughest part of the day was and got a ton of responses. Here's what you said:
MORNING: It's too easy to get out the door with just a cup of coffee in your hand and a full to-do list going through your mind. A clean and healthy breakfast sometimes gets put off or forgotten all together.
SOLUTION: There's no doubt, mornings are tough for many people. We are all busy. But you have to ask yourself if eating clean is really what you want. Ask yourself if health is truly a top priority. Because if it is, you simply cannot skip breakfast. So what do you do? Preparation is key, and it doesn't have to be complicated! Enjoy that cup of coffee with some low-fat or non fat milk. Add a hard-boiled egg and maybe a piece of fruit. All very portable, and all very easy to "grab-n-go". You can hard boil your eggs over the weekend, and keep them in the fridge. Grab that and an apple and you're ready to go! If you have a soup thermos, try making overnight oats. Just put your dry oats into the thermos and add hot water. Close the lid up tight and let it sit overnight. In the morning, you'll have warm oats that you can quickly top with your favorite fruit, and it's already in a thermos which makes it easy to take along. There are so many ways to prep your breakfast and they don't have to take a lot of time.
NOON: If the noon hour is your biggest problem, you are probably a very busy individual who barely has time to sit down, much less eat. You most likely use your lunch hour to play catch up. But here's the thing. If you don't eat now, you won't have the energy to get through the rest of your day! And then how will everything get done?
SOLUTION: Portable lunches and quick snacks will be your best friend here. When you have some time over the weekend, portion out fresh veggies and a clean dip into small containers and sandwich bags. Stock up on Lara Bars. Keep small packages of nuts around your office. Make sure that what you pack won't mess up any paperwork you may have on your desk. Things like granola in a ziplock bag or a portion of cherry tomatoes will allow you to eat at your desk without worrying about spilling anything on all those important documents. But above all, you must put yourself first. Wanting to be healthy is great, but if you don't put that desire to work and take some action, it's pointless. You gotta "walk the walk" as they say, and it doesn't have to be difficult or complicated.
LATE AFTERNOON: Many of you told me that snacking in the late afternoon is your biggest problem. Late afternoon is a tricky time. There is that big lag time between lunch and dinner. You're either trying to finish up a hectic work day, or the kids are home from school and probably snacking like crazy while they taunt you with that eternally dreaded question… "what's for dinner, mom?" (That question makes me cringe every time.).
SOLUTION: Here's the thing. You are SUPPOSED  to eat a meal in the late afternoon. That's the idea behind eating 5-6 small meals per day. You get to eat often and you don't have to feel guilty about it because it's actually good for you! It shouldn't be a 3 course meal, it should be a small meal that keeps you going for just a couple of hours until dinner. If you are really struggling with cravings, make sure that snack has plenty of protein. At the very least, it will keep you full until dinner and help you ward off any cravings that may crop up while you are cooking. If you crave something sweet, try a lara bar or a piece of fruit. Just be sure to back that up with a low-fat piece of cheese, a hard-boiled egg or a small piece of lean meat to get some protein with that. And let's not forget veggies!!! If you snack while you cook, simply have a nice little plate of veggies sitting on the counter next to you while you cook or watch tv. You get the satisfaction of something crunchy, without all the extra calories and yuckiness that come with those pre-packaged 100 calorie snacks (great idea, bad execution!)
EVENINGS: If you've  controlled your portions at dinner, you will probably find yourself hungry 2-3 hours after dinner. For many of you, that means there is a lot of time between dinner and bed, and not a lot of food in your system to get you through. Snacking on bad stuff is easy. In fact, once the tv is turned on, many of us snack almost mindlessly.
SOLUTION: Don't forget that this time of night can be a planned meal. You don't have to feel guilty about "snacking" if it's one of your 5-6 meals of the day. The trick is to make sure it is a little higher in protein and a little lower in carbs, and make sure you portion it out. I know there are a lot of folks out there who say that it doesn't matter what time of day you eat, your body processes it the same. But I really beg to differ. Meals should become increasingly smaller the closer you get to bed time. I've said it before and I'll say it again. Breakfast should be "breaking a fast". Not "continuing a 7 course meal". Your body does actually need that down time to rest and recuperate. So if you must snack late at night, choose veggies and proteins, and keep the portions small.
IN CONCLUSION: Interestingly enough, if you look at this article as a whole, and if you consider it in its entirety as a representation of the responses I got, I think you will see that many people skip eating earlier in the day and then end up really hungry and eating all the wrong things at night. I think people forget that clean eating involves eating, and eating regularly. While some people simply clear the junk out of their diets (which is wonderful!), for many like myself who are trying to lose weight and/or regain health, it is actually important to eat small and frequent meals.
There is much information out there that shows frequent meals to be the healthiest way to eat. And if you think about it, it makes perfect sense. Our metabolism revs any time we eat to process what we have just eaten. So if you keep the meals small and frequent, your system is getting revved up and then is kept revved up by all those small meals, yet not overpowered by massive amounts of food.
But when we skip meals, our body goes into starvation mode and holds on to all that so called "stubborn" fat. When you view it that way, it's easy to see that that fat is not as stubborn as we give it credit for. It's simply our body protecting itself from the crazy way we eat these days!
So please, even if it's something small, just eat!! (And keep it clean!)