Clean Eating Beginner – Clean Eating 101 eBook
I'm proud to announce that the much asked for compilation of my Clean Eating Beginner, Clean Eating 101 section here on my blog is now in ebook format.
Many of you, over the years, have asked me for a resource that would help you get started with clean eating. A resource that has everything in one place so you don't have to search my blog or the internet for the basics.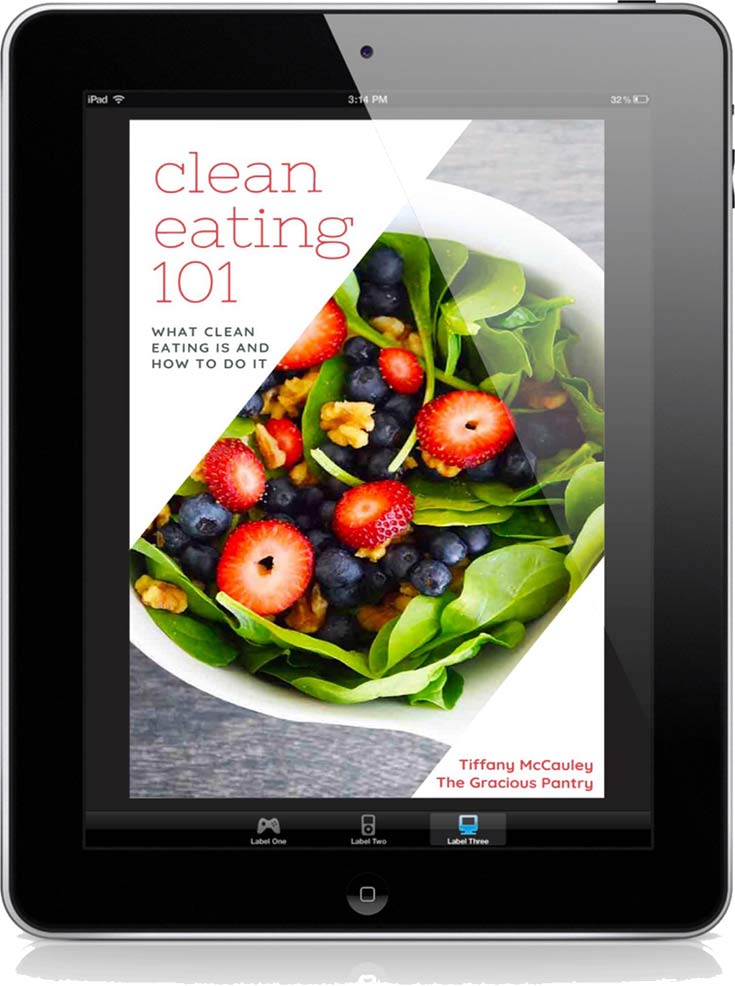 $14.00

Clean Eating Beginner
We all have to start somewhere. Making a big switch to clean eating if your diet has been more like the Standard American Diet, can be a big adjustment.
You have to learn to shop differently, learn to like different foods and textures (which take time!), and maybe even try to convince your family that this is a good idea.
At first, I was a little hesitant to create this Clean Eating 101 ebook. After all, everything I've written is based on my own experience. I'm no Tosca Reno!! But it would seem that a few <wink> of you seem to find the information I offer helpful. So after the last email request I got for turning my articles into an ebook, I took the plunge and put it all together for you.
I have quite a few ebooks available if you'd like to take a look.
In this new, 122 page book, I cover:
An introduction to clean eating
Getting started
Working with recipes of all kinds
Sugar substitution
Reading nutrition labels – how to
How to prep and plan for clean eating
Ingredients – how to recognize the clean ones
How to shop for clean eating
All my shopping lists
Being prepared
Motivation
Finances
Travel
Kids & Family
Weight (fat) loss
Finding time to eat clean