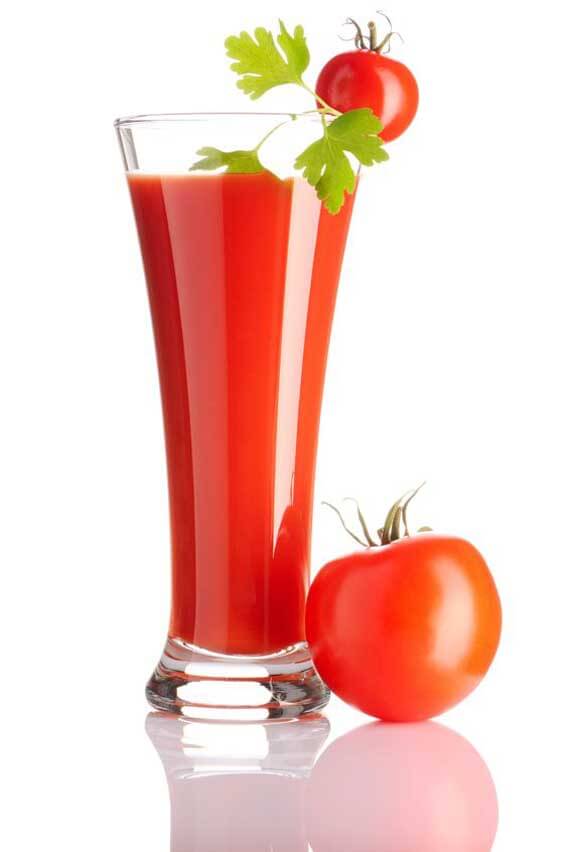 Not so long ago, I was in school to become a registered dietitian. I was in my first nutrition class, and the learning curve was huge! I began to approach food very differently, and I was grateful for it!
As I learned more, I found that there is a lot of confusion about the basics of nutrition. I believe that about 95% of the confusion comes from the media. If you think about it, a mainstream health related magazine, for example, has to come up with new content every month. They need something to put on those pages. So what do they do? They take a health study, and pick it apart. They take little snippets of information, and turn it into "the entire truth", when really, the study itself probably proved either the exact opposite, something inconclusive, or something else all together. After all, it's their job to create "sensationalism" around the most mundane of occurrences. They wouldn't make money if they didn't.
That's why one magazine will tell you, for example, that bananas should be avoided because they are too high in fat, while another magazine will tell you to eat at least 2 every day because they are so good for you. To say this is confusing to the general public is an understatement. And as a result, most people are left dangling in limbo, wondering how many bananas they should eat.
Then there is the eternal debate of carbs vs. protein. Something tells me that one will never die. People usually feel very strongly one way or the other.
I've gotten a ton of emails asking me various questions and many of them come down to the basics of nutrition rather than being specific to eating clean. So I'll do my best to answer these questions here.
Now, keep in mind, the information I'm about to share with you is always subject to being updated due to new studies and findings. This is also based solely on the one nutrition class I have taken so far. So if your doctor says different, follow your doctor's advice. I'm not here to dish out a medical diagnoses or claim that I know it all. I don't. But this information is pretty basic, and has really helped me focus on the things I need to eat in any given day. I hope it will do the same for you.
Here are the questions I've gotten from you, my readers:
EATING 5-6 MEALS PER DAY IS SO MUCH FOOD. I CAN'T EAT IT ALL!
If you are struggling to get all your meals in because you are honestly full, you might try looking at your overall caloric intake. The idea with clean eating is not to eat extra food, but to take the normal amount of food you eat (or should eat) and divide that into your 5-6 meals per day.
I often tell people who are struggling with the number of meals to cook their normal 3 meals for the day and then divide them in half and spread them out to every 2-3 hours. It's a great way to learn what portions should look like and you don't get the excess calories you might if you just try to jump in to planning and eating 5-6 different meals.
HOW MUCH FIBER SHOULD I EAT PER DAY?
The daily recommended amount for fiber is 14 grams per 1000 calories consumed. For the average person, this is somewhere between 25 and 35 grams of fiber per day. Fiber intake should vary with calorie intake. And remember, the more fiber you consume, the more water you will also need.
Fiber sources:
Raw vegetables
Fresh and dried fruits
Legumes
Whole grain breads and cereals
Edible fruit and veggie skins
Note: While most of us need to eat more fiber, be careful not to eat too much either. Eating excess fiber can cause loss of needed minerals from the body.
HOW MUCH CHOLESTEROL AND SODIUM ARE OKAY?
The recommended maximums on these are:
Cholesterol < 300 mg per day
Sodium < 2300 mg per day (those with blood pressure issues should have MUCH less and there is much debate about this number for even those that are healthy. So keep the sodium lower than this number unless your doctor tells you otherwise.)
*HOW MUCH PROTEIN SHOULD I EAT EVERY DAY?
To figure your recommended daily allowance for protein (if you are at a healthy weight), convert your weight to kilograms (pounds divided by 2.2). Then, multiply the kilograms by 0.8 to get your recommended daily allowance in grams per day. Note: Teens and children will have different needs. This formula is not for them).
Please also note that if you are overweight, you will first want to find a midway point between you current weight and your healthy weight and use that instead of your current weight. Eating enough protein for your current body weight when you are overweight will give you too much protein. (So if I weigh 200 lbs, and my goal is 150 lbs, I would use 175 lbs to plug into the above formula.)
Now, I am fully aware that there are a lot of you out there who believe that this recommended amount is far too low. Please keep in mind that this is the standard recommendation you would get from most dietitians (unless you have a medical condition which requires something different, or are an athlete.). This is not aimed at body builders, or anyone with specific dietary needs. This is a "blanket formula" for the general public and can be found in many nutrition books, my school text book included (which is where I got this from ).
It is also important to keep your dietary ratios in mind when figuring protein needs. If your diet suddenly drops in caloric intake, but your protein intake remains the same, you may suddenly find yourself on a high protein diet, possibly without meaning to do so.
And while I'm on the subject, it's important to know that it IS possible to eat too much protein. Excess protein can have negative health effects such as heart disease, cancer, osteoporosis, obesity and kidney stones. So it's vital to find that healthy, middle ground. Any concerns you have should be addressed by a qualified medical professional.
I'VE BEEN ON HIGH PROTEIN DIETS BEFORE AND IT'S THE ONLY WAY I CAN LOSE WEIGHT. THE ABOVE RECOMMENDATION SEEMS LOW TO ME.
Keep in mind that high protein diets work because they do 2 things.
Lower overall caloric intake.
Increase water loss from the body. Not fat loss.
This is why, when people go off these diets (which they always do because they are nearly impossible to sustain long-term) and begin eating carbs again, they gain weight. It's water weight that returns. Not fat. But sadly, this contributes to the myth that carbs cause weight gain, simply because the number on the scale goes up.
Now before anybody jumps down my throat on this, let me clarify.
When I say carbs, I'm talking about whole grain carbs, veggie/fruit carbs and carbs from legumes. If you go back to eating Twinkies every day, of course, you will gain fat as well.
Also, when I say high protein diet, I really am referring to HIGH protein diets. Do not misunderstand me. Protein is incredibly necessary and essential for bodily functions. I'm not advocating cutting protein from your diet and existing solely on carbs. That's just silly. We all need protein in adequate amounts.
I HAD SOME BLOOD WORK DONE AT THE DOCTORS AND I DON'T KNOW HOW TO MAKE HEADS OR TAILS OF IT. HELP!
Also known as lipids, fats are a vital part of our bodily functions. However, problems arise when we get too much. Here are the standard numbers you will be working with when you get results back from standard blood work at the doctor's office.
Total blood lipid levels: < 200 mg/dl (should be less than 200 mg)
LDL (The bad stuff): < 100mg/dl (should be less than 100 mg. Some doctors are okay with it being as high as 125-130. It will be higher as you age. For women, it will go up after menopause)
HDL (The good stuff): At least 60 mg/dl
Triglycerides: < 150 mg/dl (should be less than 150 mg)
Ratio of Total: 4.0 is average. Lower ratios are better.
Explaining the ratio:
The ratio of total is an important number. It takes both the good AND bad lipids into account. In this way, you might have elevated LDLs, but if your HDLs are also elevated, the ratio will show that you are still not necessarily at risk for heart disease So it's a good number to keep track of.
How does it work?
Simply divide your LDL number by your HDL number. If it falls under 4.0, you are at far less risk of heart disease than if you are over 4.0.
And just an F.Y.I.: While excess fat intake has not yet been directly linked to cancer, it IS known to promote and exacerbate it once it's developed in the body.
I AM RECOVERING FROM ANEMIA. WHAT FOODS CONTAIN HIGH IRON?
Aside from supplementation (which you should ask your doctor about), there are lots of iron rich foods.
Red meat
Egg yolks
Dark, leafy greens (spinach, collards)
Dried fruit (prunes, raisins)
Iron-enriched cereals and grains (check the labels)
Mollusks (oysters, clams, scallops)
Turkey or chicken giblets
Beans, lentils, chick peas and soybeans
Liver
Artichokes

And here's a tip: If you eat iron-rich foods along with foods that provide plenty of vitamin C, your body can better absorb the iron. (Source: www.webmd.com)
And while we're talking about tips for extra iron, try cooking more foods in a cast iron pan!
WHAT ABOUT THE FOOD PYRAMID?
Oh boy. Don't get me started. Well okay. Maybe just a little.
I personally do not believe that the food pyramid is the greatest example of how we should be eating. But considering how most of the country eats, I also believe that if people in this country would follow the food pyramid, they'd most likely be a heck of a lot healthier than they are now! So let's take a quick look at it just to see what it's all about.
The food guide pyramid recommends the following (based on a 2000 calorie diet):
Fruits = 2 cups daily
Vegetables = 2-1/2 cups daily
Grains = 6 oz. daily
Meat and legumes = 5-1/2 oz. daily
Milk = 3 cups daily
Oils = 6 tsp. daily
If you would like other/more specific amounts, please visit the Food Pyramid website.
Again, while I don't believe that the above recommendations are perfect in any way, I do think that many people in this country would be far healthier for following it than by eating the foods they are currently eating (mostly processed). I mean, can you imagine how much better off a lot of folks would be if they followed the above guidelines instead of having Pop Tarts for breakfast, a cafeteria bowl of fatty glop for lunch and McDonald's for dinner?
That said, we as clean eaters know better. We know what it takes to balance our foods. To eat nutrient dense foods, and to eat a wide variety of nutritious foods. Right?
If you'd like to see what I believe the food pyramid should look like, check it out here. Just keep in mind this is a personal opinion. It's not based on any scientific research or study.
ON A NUTRITION DATA LABEL, I SEE SUGAR LISTED IN GRAMS, BUT NOT IN THE INGREDIENTS. WHAT GIVES?
The percentages on a food label can sometimes offer very different information than the ingredient list. While both work together to give you a whole picture, they are not one and the same.
Let's look at sugar content.
A label may say 5 grams of sugar in the percentages portion of the label, but not have any listed in the ingredients simply because the ingredient list is a list of foods "added" to the food item to create the food you are holding in your hand. That means, they may not have added any sugar. But if you are holding a jar of tomato sauce, you can believe there is plenty of natural sugar in the tomatoes. You won't necessarily find it in the ingredient list because the manufacturer did not add sugar to the sauce when making it.  But it does have sugar. Just not the manufactured kind. It has healthy sugars. The kind that are good for you. That said, that won't always be the case. Sometimes, the percentages do indicate added sugar. So read labels carefully.
Additional tip #1: Food labels base their data on a 2000 calorie diet. So if a label says you are getting 5% of your vitamin A for the day by eating 1 serving of that particular food (whatever it may be), you are getting 5% vitamin A for a 2000 calorie diet.
Additional tip #2: Carbs NOT listed on a food label are starches. So if you see a label that says it has 23 g of carbs, but it only has 2 g dietary fiber and 10 grams of sugar, then you know that 11 g came from starches.
I EAT CLEAN, BUT I ENJOY A DRINK NOW AND AGAIN. HOW MUCH IS OKAY TO DRINK AS A CLEAN EATER?
First, please realize that alcohol is not clean. It may have come from grapes, but I guarantee you there is a huge change that takes place between the grape and the bottle.
That said, even I enjoy a drink now and again. Life would be pretty dull without a nice glass of wine on a special occasion, in my humble opinion. So for this particular question, I'm going to answer with the standard recommendations put forth by the USDA.
Women – 1 glass per day
Men – 2 glasses per day.
Yep, per day. Would I ever have a drink every day as a clean eater, not a chance! Treat your alcohol like you treat dessert. As a once-in-a-while treat. And if you're still not sure, just have a glass or two during the holidays, then stick to water the rest of the year. Alcohol packs a caloric punch. So keep it to a minimum. And it should also be said that there are people out there who should not drink at all. Talk to your doctor, especially if you are on medication of any kind.
A FINAL WORD ON WEIGHT LOSS
While there are many methods for losing weight, it really and truly does come down to "calories in / calories out". Though current research suggests that sugar also plays a role, caloric intake and output is still king in the battle of the bulge.
But regaining health is another matter. In order to do that, you MUST eat nutrient rich foods. Quality is just as important as quantity. You could lose weight eating only Twinkies if you planned it right, but man would you feel awful when you finally lost the weight! Plus, your chances of keeping it off would be pretty slim because your body would be so starved for nutrients that it would signal the brain, which would in turn signal you to eat just about everything in sight. It's called a binge and I'm sad to say I know it well. Thankfully, that hasn't happened in a long time. But the truth is, if you really are eating clean, nutrient dense foods, you won't really crave the junk. At the very least, you'll be too full to eat junk (It's amazing how filling those veggies are!).
If you're still reading at this point, I hope you found this info helpful!
* Protein information and most of the facts listed in this article are summarized from my school textbook, Nutrition Science and Applications.
Article is an original work and is © Tiffany McCauley. It may not be reproduced for any reason without written permission by the author.