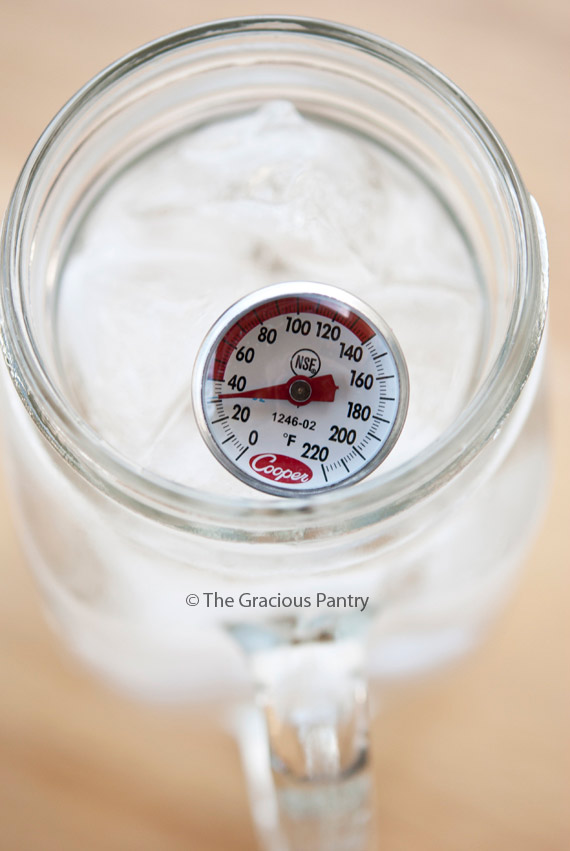 If you use a thermometer in the kitchen (which everyone should!), it's critical to have it calibrated correctly. Over time, thermometers can slowly loose their accuracy due to being moved around, bumped, shoved or even dropped in the kitchen.
Why Is It Critical?
Because an inaccurate reading can cause illness if you think your food is fully cooked when it actually isn't.
Tips For Thermometer Care
Always wash your thermometer BEFORE putting it back into it's case. If you get food inside that case, it can cause a food-borne illness then next time you insert the thermometer into your food.
Always store your thermometer in it's case for extra protection.
Always follow the package directions for washing your thermometer. Some have different recommendations than others.
Check calibration often. In a restaurant kitchen where thermometers are used daily, thermometers are also (or should be) calibrated daily for safety. In a home kitchen, it's best to double check it often as well. Also recalibrate if you drop your thermometer.
How To Calibrate Your Thermometer
In this video, we will use the Ice Point Method
Please note: This video is from my old blog and youtube channel. It will be updated shortly.