Black Friday Deals For The Kitchen
This post may contain affiliate links. Read my
Privacy Policy.
As an Amazon Associate I earn from qualifying purchases.
Need to find the best Black Friday deals for the kitchen? I've gotcha covered this Thanksgiving!
If you love to cook like I do, there are some gizmos and gadgets that make life in the kitchen easier, or simply more fun. So this year, I'm sharing those items I use and love (and a few that are on my "to buy" list) so that you can enjoy them too, at a better price than I paid!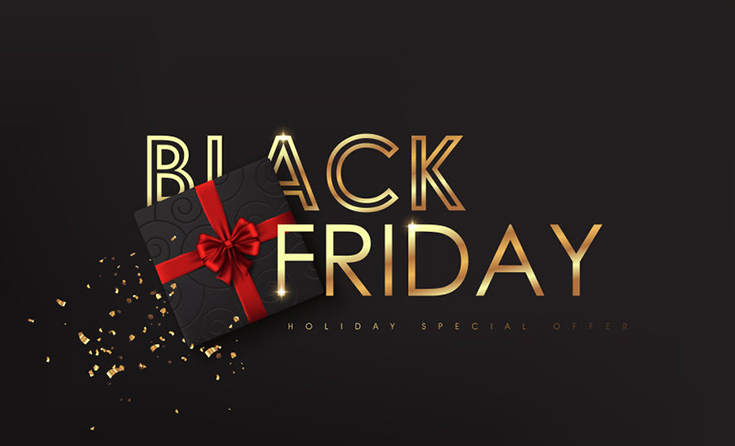 While tons of folks love to get discounts and holiday deals on holiday gifts, others (like myself) tend to use it more as a way to purchase big-ticket items (like kitchen appliances or other small appliances) that usually cost much more during the rest of the year. To me, the best of amazon's Black Friday deals are the ones I get on stuff I really need. And because I have prime, I usually get free shipping gas well.
So here are some of the black Friday sales you can find this November. And don't forget Cyber Monday! You can usually find some pretty good deals then as well.
The link at the bottom of this post will get you to an early deals page on Amazon. So you can start getting these deals right away! You'll find deals on every from coffee makers and keurigs to vacuums this holiday season. Just remember to ship things early because shipping delays are totally a thing right now. So go ahead and check out these early access deals and get your holiday shopping done and over with so you can relax this holiday season!
1
Personally, I have an Almond Cow. Same thing as this, just a different brand. And this Vegan Milk Machine is cheaper to boot. I love mine because I'm dairy-free and don't always have the option to run out to the store for more milk. With this, I can just whip out some nuts or oat and have non-dairy milk in under 2 minutes. It's remarkable and best of all, it's just pure non-dairy milk. There are no additives or preservatives added to keep it shelf-stable for the store. Pure foods win every time in my kitchen!
Tip: Make small batches. When you have something this pure, it won't last long in the fridge. So only make enough to drink within 3 days. That's about the limit for any homemade non-dairy milk.
Vegan Milk Machine- Vegan Revolution make milk from grains seeds or nuts almonds soybean coconuts rice easy to use stainless steel blade
2
This is a more recent addition to my kitchen, but I'm not sure how I ever lived without it. It's a muddler for cocktails, but I use it for mashing things all the time and it does a great job! Note, however, that this will not replace a potato masher. This is the exact one I ordered and have in my kitchen.
10 Inch Stainless Steel Cocktail Muddler and Mixing Spoon Professional Home Bar Tool Set
3
This is my absolute favorite air fryer. I've had it forever, it does a great job every time, and the convenience of the different functions makes it a must-have. One of my favorite of all its functions is the rotating roasting basket. The roasted veggies I've made in that thing are a thousand times better than anything I've done in the oven and I don't have to worry about stirring them while they roast. Black Friday Deals on Amazon are 44% off!
Instant Vortex Plus 10 Quart Air Fryer, Rotisserie and Convection Oven, Air Fry, Roast, Bake, Dehydrate and Warm, 1500W, Stainless Steel and Black
4
While I don't have this one in my kitchen yet, it's only a matter of time for me to save up enough money to buy it. Being able to grind your own flours is quite good for saving money, and you can work with unique flours that may be a bit difficult to find. I'm simply dying to try and make pasta using lentil flour! Oh, and if you're gluten-free, this is a great way to ensure against some (not all) cross-contamination.
NutriMill Classic High-Speed Grain/Flour Mill
5
A good blender is often a necessity in the kitchen. From smoothies to soups, blenders are a staple for even the beginning cook. I have owned both of these and can vouch for both of them. I no longer have my Ninja because I had to downsize the last time we moved. But it's definitely the best budget blender I've ever used. The Vitamix blender is definitely a top-of-the-line blender that can handle just about anything you throw at it. It'll even heat up your food for you if you blend it for a few extra minutes! But no matter your budget, either one of these is a great blender. You can't go wrong! Amazon is giving up to 27% off for Black Friday on Vitamix blenders!
6
A good food processor is invaluable in the kitchen. I use mine constantly to make things like hummus, nut butter, and even regular, homemade dairy butter! A processor does things a blender can't do simply because it has a wider base. But you wouldn't want to make soup in a food processor, so they really are two different gadgets that serve very different purposes in the home kitchen. Amazon is giving up to 30% off on KitchenAid products.
KitchenAid KFP1318BM 13-Cup Food Processor
7
A slow cooker is a fabulous kitchen gadget to have because it can cook for the better part of the day, which allows you to come home to a dinner that's hot and ready to eat. You really can't go wrong with a good slow cooker! Sadly, the Crock-Pot brand slow cookers I've had lately have really gone downhill in quality. So this time around, I'll be trying the KitchenAid brand slow cooker. I have larger KitchenAid appliances in my new kitchen (They came with the house! I could hardly believe it!), and I have been nothing short of impressed. KitchenAid is a good brand all the way around, so my next slow cooker will definitely come from them.
KitchenAid KSC6223SS 6-Qt. Slow Cooker with Standard Lid – Stainless Steel
8
It took me a good long while to get the courage to use my Instant Pot for the first time. But the moment I did, I never looked back! I love that thing! One of my favorite uses for it is for cooking beans. Just pour in the water and the dry beans and you get perfectly cooked beans every single time. And of course, they are great for getting dinner on the table fast in a pinch. Amazon is offering up to 44% off on Instant products, including this one!
Instant Pot Duo Plus 9-in-1 Electric Pressure Cooker, Slow Cooker, Rice Cooker, Steamer, Sauté, Yogurt Maker, Warmer & Sterilizer,8 Quart Stainless Steel/Black
9
A good cast iron pan will last you a lifetime (and more!). Treat it well and you will never need another pan. I have several, two of which were my grandmothers! And they will eventually get passed down to Mini Chef, and maybe even his kids. They last forever!
Calphalon Pre-Seasoned Cast Iron Cookware, Skillet, 12-Inch, Cast Iron Skillet
10
A good soup or stockpot is essential in any kitchen. I've had my eye on this beauty for some time. It will be mine! (Eventually)
Cuisinart Contour Hard Anodized 12-Quart Stockpot with Cover,Black
Want To Find More Black Friday Deal For The Kitchen?
You can check out this link here. You may have to click on the kitchen button to narrow down the search, but these are the Black Friday deals for the kitchen. Enjoy!
See All The Best Black Friday Kitchen Deals
Mini Chef and I wish you a very happy holiday season!
Happy Holidays!!!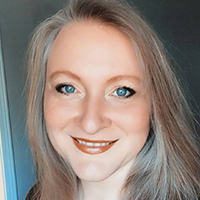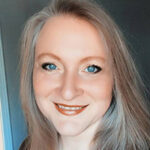 I'm Tiffany, a writer for MSN and the AP Newswire, a cookbook author, digital publisher, food lover, and mom. I create healthy, clean eating recipes for everyday living.