It's that time of year where pumpkins are everywhere you look. But they are useful for so much more than just your Halloween Jack-O-Lantern! There are many varieties of pumpkins and each type is good for different culinary uses. In fact, there are so many different types that I can't possibly cover them all in this post. So I thought I'd go over some of the more common types of pumpkins and what you can do with them in the kitchen. These are just my personal picks, there are many pumpkins that are great for cooking or baking.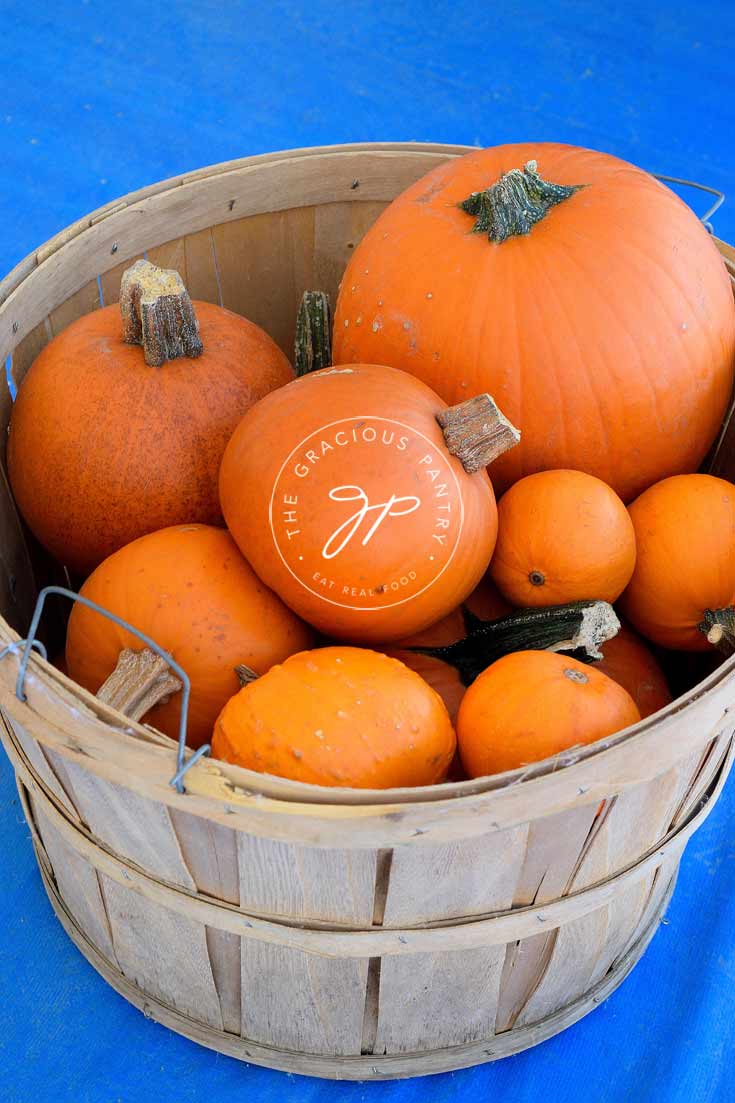 That being said, the traditional pumpkins you would typically buy to carve your Jack-O-Lantern are not going to be the best culinary choice. Those types of pumpkins are usually bland, watery and stringy. That's not to say you can't eat them, because you absolutely can! (Although I don't recommend cooking a Jack-O-Lantern that's been sitting out for food safety reasons. Treat your carved pumpkin like any other food. It needs refrigeration in order to be eaten safely.)
But there are so many other varieties out there that are great in the kitchen! These are my favorites:
BEST PUMPKINS FOR YOUR KITCHEN
The Cinderella PumpkinIt might look like something Cinderella would hook up to her mice to get to the ball on time, but what Cinderella didn't know is that her coach made a nice, tasty meal for those mice when she was done with it! I personally consider this pumpkin great for either sweet or savory recipes, but others might say they are better for sweet recipes. This is my favorite for both flavor and holiday decorations!.
The Sugar Pie Pumpkin
Also known as the sugar pumpkin or pie pumpkin, these smaller pumpkins that look like small versions of the Jack-O-Lantern types are perfect for baking things like pumpkin pie, just as their name suggests. In fact, any sweet dessert is a good fit for this little pumpkin.
Jarrahdale Pumpkins

These green pumpkins look almost like a science experiment gone wrong, but they are delicious in the kitchen! They are wonderful for soups, stews and for stuffed squash recipes. While you can use these in sweet dishes, they are generally better off with savory flavors.
Ironically, if you are looking to make a fantastic  pumpkin pie this holiday season, the best squash for the job isn't pumpkin at all! The best pumpkin pies are made with Kobucha squash (Japanese Pumpkin) or Butternut squash. I know… it's mind boggling…
PUMPKIN STORAGE
The best way to store uncut pumpkin is in a cool, dark place. They can last months this way! Once cut however, make sure you store pumpkin in the fridge and cook within a couple of days from cutting.
SaveSave
SaveSave
SaveSave