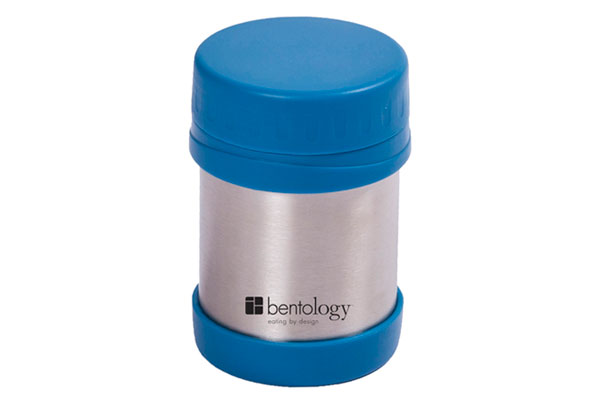 This is the last week of the Bentology giveaway here on The Gracious Pantry! But this week is just a tiny bit different because this week, instead of a lunch box, the prize will be a Bentology Food Jar!!
If you've never heard of Bentology (affiliate link), they are a wonderful company that makes bento-style lunch boxes, lunch kits and food jars that have effortless portion control and variety build right in!
These thermos-style jars are perfect for foods that need to stay warm or cold while traveling! Sending warm pasta along for lunch? No problem! Need to keep that smoothie cold? This jar can handle it! This food jar is lead, phthalate, BPA and PVC free.
Don't want to take any chances?
If you can't chance packing lunches without one of these wonderful food jars, you can purchase a food jar here (affiliate link). Use discount code "Gracious10" from now until 9/30/16 for a 10% discount for The Gracious Pantry readers!
You're going to love your new food jar!!!
RULES:
Contest open to US residents only.
You must be 18 to enter.
Prize: 1 food jar