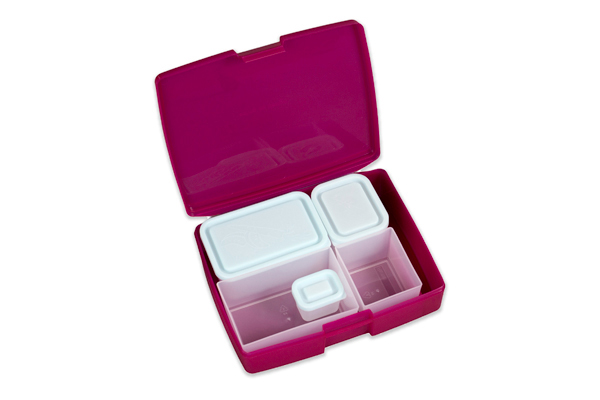 This week is your last chance to win a Bentology lunch box here on the blog!! (Next week you can enter for a chance to win one of their thermoses!)
If you've never heard of Bentology (affiliate link), they are a wonderful company that makes bento-style lunch boxes that have effortless portion control and variety build right in!
You can designate each of the little boxes for a different food group, or go crazy with any number of combinations for lunch! You'll never have to worry about getting bored with lunch.
I've teamed up with Bentology to do a weekly giveaway all this month! The company is offering 3 lunch boxes and 1 thermos. Be sure to come back next week to enter for a chance to win! All lunch boxes are lead, phthalate, BPA and PVC free.
If you can't wait to see if you've won, you can purchase a lunch box, lunch set or thermos here (affiliate link). Use discount code "Gracious10" from now until 9/30/16 for a 10% discount for The Gracious Pantry readers!
I know you will love this and the portions are great for adults too!!!
RULES:
Contest open to US residents only.
You must be 18 to enter.
Prize: 1 lunch box (does not include carrying case) – Winner may choose color from this page (affiliate link)