This contest and content sponsored by Bentology.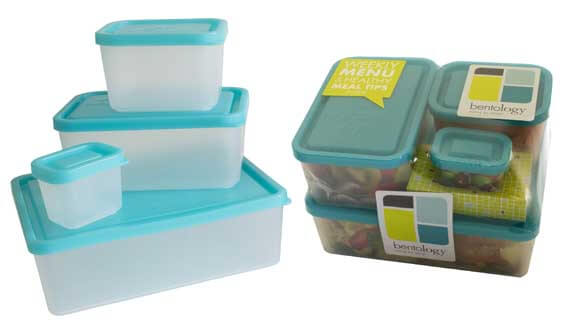 Get notified by email every time I post a new giveaway!
Many of you know that I love Bento style lunch boxes. They are fabulous for portion control and really help keep things interesting with lots of compartments for a variety of foods.
Today, I've got one up for grabs! See entry details below.
You'll be sure to feel your best after eating a delicious and nutritious meal packed in this versatile and stylish bento box! With 6 containers to mix-and-match, you will be able to pack everything from sandwiches to soups, salads to sushi. The containers are just the right size for small appetites, yet big enough to keep an adult fueled all day with last night's leftovers! Great for school, work, play or for takeout. Easy to clean and long lasting your bento box will make it easy for you to eat balanced meals, in the right portions.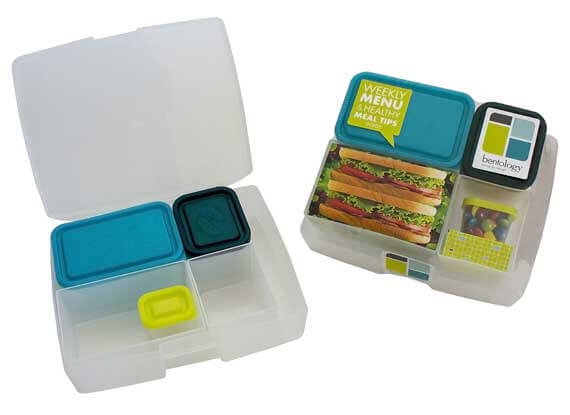 The combination of turquoise, midnight and pear colored lids are inspired by some of our favorite beach getaways, sending you on a mini-vacation each time you use it.
The Beach Bento Set comes with a frosty translucent outer box and five translucent inner containers. 3 of the inner containers come with leak-proof lids in pear, midnight blue and turquoise, for those days you are in the mood to pack wet foods like yogurt, applesauce or dressing. The other two containers are open for moist or dry foods like pasta, nuts or rice. Rest assured the snug design keeps everything in its place and beautifully appealing when you are ready to eat.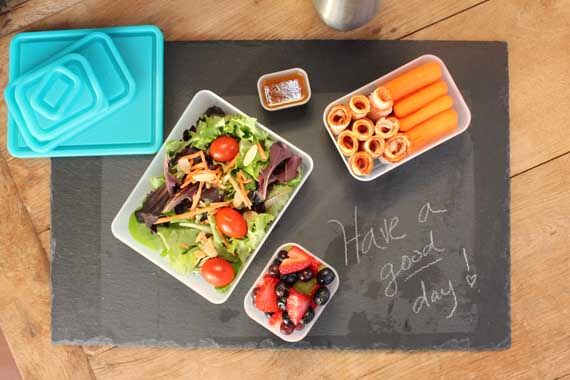 Our Turquoise Box Set comes with 4 translucent containers in 4 sizes. Each container comes with a bright, turquoise, leak-proof lid.
Buy the Bentology Beach Bento Set From Amazon.
– Get a 15% Amazon discount for the next 48 hours only! 4/12 at 12am – 4/16 at 11:59pm, using discount code: GPBENTOG
RULES:
Contest ends 4/14 at 12 midnight.
Contest open only to residents of the contiguous US.
Please read complete contest rules here.
Enter To Win!
a Rafflecopter giveaway