Happy New Year everybody! Ready to achieve your health goals?
It's that time of year where you see all kinds of various media sources spouting diet gimmicks and easy-to-swallow pills that will supposedly make you look like a supermodel on the cover of Vogue.
This time of year, you'll find magical cures being advertised for everything from eye cream to cellulite cream and even a few strange looking exercise machines that are sure to outdo the ones you bought last year at this time.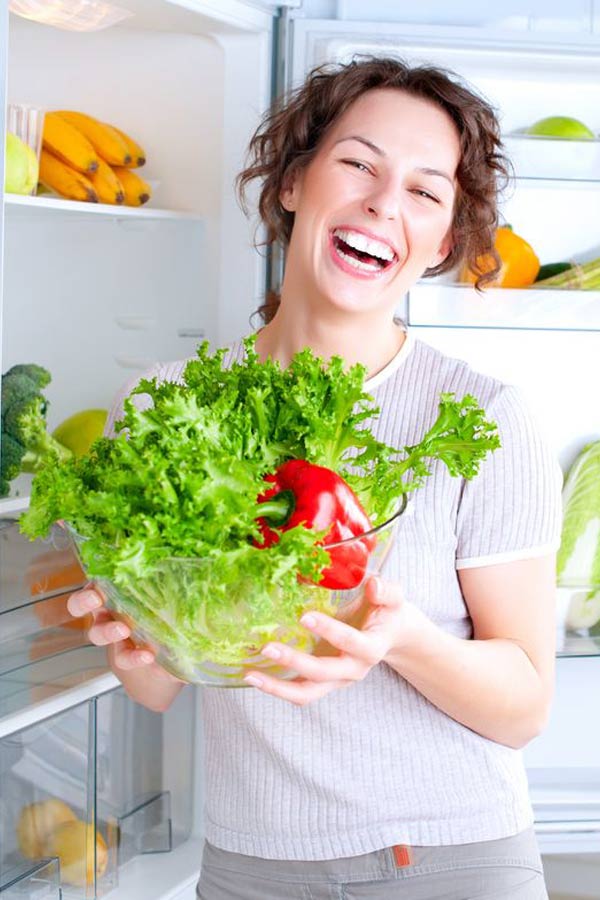 Admit it. We've all given into buying one of those machines or miracle cures at some point in our lives. Even me.
Advertising is very clever stuff. People go to school to learn how to manipulate human emotion. They learn how to tell us we aren't good enough or healthy enough or pretty/handsome enough so that we'll believe it enough to buy whatever product they are selling. But at the end of the day, it always comes back to the same ol' same ol'. A healthy, beautiful mind, body and spirit come from a healthy diet and exercise.
Don't get me wrong, if that new machine will inspire you start working out when you haven't been working out at all, then by all means, buy the machine! But please make sure it doesn't end up being an expensive clothes hanger.
Every once in a while, I ask on Facebook what keeps people from eating clean. It's a question that is admittedly difficult for me simply because I've been cooking for a living for so long. I'm used to being able to cook at home whenever the whim hits me. But I used to work outside of the house too and I'm well aware how life can sometimes get in the way. So I'm dedicated this year to helping people get over those humps and get on with clean eating. Because at the end of the day, you're health is more important than any reason that gets in your way.
The top reasons you guys tell me you can't achieve your health goals:
Budget
Time
Family
Know-how
Fat/Sugar cravings
Keeping food fresh long enough to eat it
Travel
BUDGET
Clean Eating doesn't have to be expensive. And in fact, in many places, it's far cheaper than convenience food. There are ways to shop on the cheap for clean food and I share a few of those ideas with you here. But keep in mind that shopping clean doesn't mean buying the most expensive, organic stuff you can find. The idea is to do the best you can with the budget you have. So buy those cheap, on-sale frier chickens that aren't organic and stick them in the freezer. Then use them to make multiple meals! Buy in bulk wherever possible. It's ALWAYS cheaper to buy in bulk. (Okay, there may be an exception here and there, but for the most part, it really is cheaper.) I mean, if you are on the tightest budget of your life right now, you can't get much cheaper than a small bag of beans and some brown rice. Spice them up with herbs and you've got a great and very affordable meal!
TIME
Yes, it takes time to make food from scratch. But that doesn't mean it has to take a lot of time. You have to be willing to give a little to get what you want. And out of the entire list above, time is probably the place where we can probably all squeeze a little extra. AND NO, YOU DO NOT HAVE TO PREP FOOD!!!!
I know. That last sentence could be considered clean eating blasphemy. But it's true! As long as you can carve out 30 minutes here or there to cook, you absolutely do not need to do all this prep work that so many clean eaters dedicate themselves to.
Does it make the week go a little smoother? Sure! But if prep time is what's getting in your way, DON'T DO IT!! You can chop a tomato for a salad just prior to eating your salad just as easily as you can at the beginning of the week. Chopping it on Monday to eat on Tuesday is not essential in any way. Just make time to chop the tomato some point instead of going through the drive through for fries. That's a whole different vegetable and it will definitely NOT get you to your health goals.
FAMILY
You want to eat clean but your significant other couldn't care less or your kids are digging in their heals at the mere mention of broccoli. I have some tips for helping your family adjust here. But aside from that, I know how hard it can be when family members don't want to eat the same way. But here's the thing.
Take it back to what it really is. Eating real food. I'm sure at some point in your life you've served vegetables at your dinner table, right? Clean eating is no different. Serves some veggies with butter and salt or a little marinara.
At some point, you've served grains at your dinner table, correct? So instead of the packaged mix, make some brown rice and add fresh herbs, some butter, garlic powder and salt. And if your family doesn't like brown rice, meet them half way by making half white and half brown rice. Or even 1/4 brown to 3/4 white rice. It's not the end of the world if you eat white rice. Honestly. Is brown the better way to go? Sure! But wouldn't it be better to eat white rice with real herbs and butter than to eat a chemical-filled packaged rice mix? Both taste good, so get that extra nutrition by making your own version! I promise it doesn't take that much longer. You can prep the herbs while the water boils!
And surely you've served chicken or fish at the dinner table in the past at least once, right? So this time, top it with something fresh and real instead of from a package. It's really not about upending your family's food supply. It's about improving where you can on what you normally serve.
KNOW-HOW
I have a Kitchen Guides section that will walk you through many specifics and particulars. I will have many more coming this year, particularly once I return to culinary school! So learn from what's already there and stay tuned for more to come!
FAT/SUGAR CRAVINGS
We all have them from time to time. They are not usual, even for clean eaters. It's human nature to want to enjoy a special treat now and again. It's human nature to want to enjoy something decadent, sweet or extra savory. Especially if you're an emotional eater. A phenomena I'm well acquainted with.
Beating those cravings doesn't come easy. But I do believe in listening to the body. If you have a fat craving, perhaps you really do need some HEALTHY fats (if the craving lasts more than a day). If you are craving sugar, perhaps it's the buzz of energy you get from it that really keeps you going (although I know sugar is very addictive stuff). Just be sure there isn't something your body is truly needing hidden in those junk food cravings.
If you've ruled that out, then honestly, your best bet is to go "cold turkey". Weening yourself off of junk is sheer torture. It's much easier to get over the first three days of detox and get on with your life. You can read more about detox here.
TRAVEL
I won't go into this here, but I do have several articles on traveling as a clean eating that may help you. You can read those here.
HELP AND SUPPORT
If you need some "one-on-one" support for making the transition to clean eating, be sure to check out my free, 8 lesson course on converting to clean eating. It will walk you through the process, step by step. Let me be your cheerleader! Find out more here!