THE QUICK VERSION
My name is Tiffany. I'm a work-at-home Mama to a fabulous, thirteen-year-old little boy I call Mini Chef, a cookbook author,  a food blogger and digital publisher.
I create simple, clean eating recipes with everyday ingredients. Sunflowers are my favorite flower, "Good Luck Charm" by Elvis Presley is my favorite song and I love to sing in my car at the top of my lungs much to Mini Chef's embarrassment.
THE LONG VERSION
When I was a teenager, I wanted nothing more than to be a model. I talked about it, dreamt about it, and worked for it for years. At age 19, I took part in a major modeling competition in New York City. I won!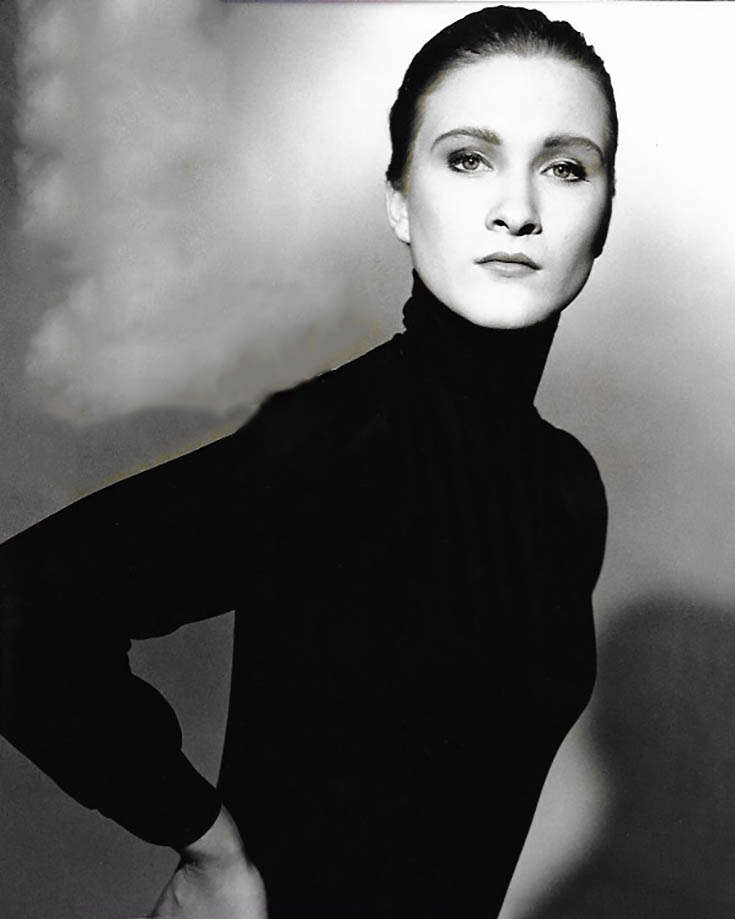 I came home, quit my job, cleaned out my bank accounts and caught the next flight back to New York City where an agent told me she had an affordable place for me to live.
I'll save you the gory details and just say…. it didn't work out. "New York City" and "affordable" are four words that do not belong in the same sentence.
Since I didn't have perfect model measurements of 36/26/36 (I actually had some hips ~gasp!~), the agent suddenly changed her tune when I got there and started insisting that she could find me more work as a plus size model.
After years of starving myself, the idea of eating whatever I wanted sounded almost too good to be true. Eat food AND be a model?? Had I died and gone to heaven? So I started eating… and eating…
Needless to say, my body proportions remained much the same as a plus size girl as they were when I was a bony size 8. And since the place I was living became unlivable very quickly, I tucked my tail between my legs and came home. And I ate some more.
Then life happened. I got married, I had a child, my marriage didn't work out and I became a single mom. And through it all, food was the only comfort I could find.
However, the day my son was born, I realized that there was no way I could be a good mom if my health was bad. I looked in the mirror and saw a tired, overweight woman staring back at me, and I was only 34! So I decided to change my life. I've hit a lot of speed bumps along the way. Divorce, the death of my mom, and all those million little things that come up just being a single parent. But at least I'm headed the right direction. And I hope you'll enjoy my recipes as I experience one clean eating adventure after another with Mini Chef at my side.
About My Son
Why the name "Mini Chef"? Because I firmly believe that every man should know how to cook. It is NOT a task designated to us women folk alone.
A man who can cook is not only a fabulous catch, but also a far healthier person in life if he knows how to cook a wholesome, delicious meal. A man who can cook also gets to be involved in daily family affairs in ways that other men do not. He gets to create those wonderful memories with his own family that only the kitchen can help you create. I want that for my son. And above all, I want my son to be happy and healthy. I don't want him to have to go through the struggles I'm going through to lose weight.
If you'd like to learn more about getting your kids involved in the kitchen, click here to read more.
WHY IS THIS BLOG CALLED THE GRACIOUS PANTRY?
Two reasons:
The expression you'll hear most in my kitchen is "Goodness Gracious!" Usually, because I've burned something beyond recognition or Mini Chef has magically decorated the ceiling with peanut butter.
More than anything, I dream of a walk-in pantry. A gracious pantry with wide, welcoming storage shelves, and deep dark corners where 20 years from now, I can find all the hidden, dried up brussels sprouts Mini Chef didn't want to eat at dinner.
Gracious: characterized by charm, good taste, and generosity of spirit; "gracious even to unexpected visitors"; "gracious living".
ABOUT THE RECIPES
10-15% of the recipes on this blog are either recipe-redo's or adaptations.
85-90% of the recipes on this blog are my own creations.
If you want to share one of my recipes, please feel free to do so by posting a link to the page on my blog. If you wish to repost my recipes somewhere, please read this first: Sharing recipes from The Gracious Pantry.