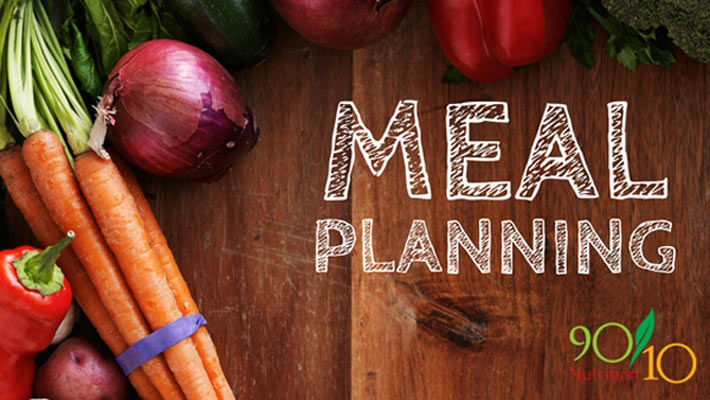 Planning Is Key
In my experience helping people learn to eat clean and reach their health and fitness goals, I can say without a doubt that failing to plan ahead is one of the top reasons that people fail.
If you're trying to eat clean and you go into the day without a plan, you are way more likely to end up making a bad choice. You've probably experienced this many times in your quest to eat healthy. You go into your day with every intention of eating clean but your lack of planning results in picking up takeout at the last minute and then you feel like a failure.
Planning Can Be Hard
Planning out your entire week of healthy meals, creating a shopping list, shopping for the food, making sure nothing spoils, and staying on the plan are all daunting tasks for most people. I totally get that.
In fact, in 2015, I created a weekly meal planning service to help people take some of the stress out of eating healthy. Every week, people would get a full meal plan including a complete shopping list.
There was still one problem though: People had to eat what I put on the meal plan. It's nearly impossible to make a meal plan with 7 days of meals that will appeal to everyone. Most of my subscribers would use most of the meals on the plan but they would reuse their favorites from previous plans as well. Of course, this would mean that the shopping list was not accurate and they would have to modify it to fit their actual plan.
The Solution
Earlier this year, I launched a tool that is one of the most flexible solutions to meal planning I've ever seen. With this tool, you can literally drag and drop clean eating recipes onto an online meal planning calendar and generate a shopping list with just a few clicks.
This means that you can make your own meal plan with meals that appeal to you in just minutes rather than being stuck with what I put on a meal plan for you. I also put out a suggested meal plan that you can copy right to your calendar and then modify with just a few clicks.
Check out the video below for an overview of how it works.
The Giveaway
Enter to win a free 6 month membership to my "Clean Plate Club" where you will have access to the online meal planner as well as a private Facebook community.
The Challenge
If you want even more, you can also enter our February meal planning challenge where we'll show you how we plan our meals, eat out and stay clean, and more. There's even a prize giveaway at the end that includes a 6 qt Instant Pot! JOIN HERE
About Ryan
Ryan is a former Mechanical Engineer turned health and fitness guru. Ryan lost over 100 lbs and learned the concepts of clean eating through research and personal experimentation. Since then, Ryan has completed multiple Ironmans and marathons and helps people reach their goals through fitness and clean eating with 90/10 Nutrition.
ENTER HERE
See giveaway rules here