6 Ideas for Making Kids' Lunches both Simple and Healthy
I know you've probably heard it once or twice (okay, a lot more than that), but did you know that on average, kids do not get their recommended servings of healthy foods such as fruits and vegetables every day? With the ease of convenience foods, it's easy to see why so many kids are eating chips instead of veggies and fruit snacks instead of fruits. But too often kids are ending up overweight and suffering from conditions such as Type 2 Diabetes because of diet choices just like this. I understand that we are all busy and we want packing the kids' lunches to be easy and quick, but we also want their foods to be healthy and filling.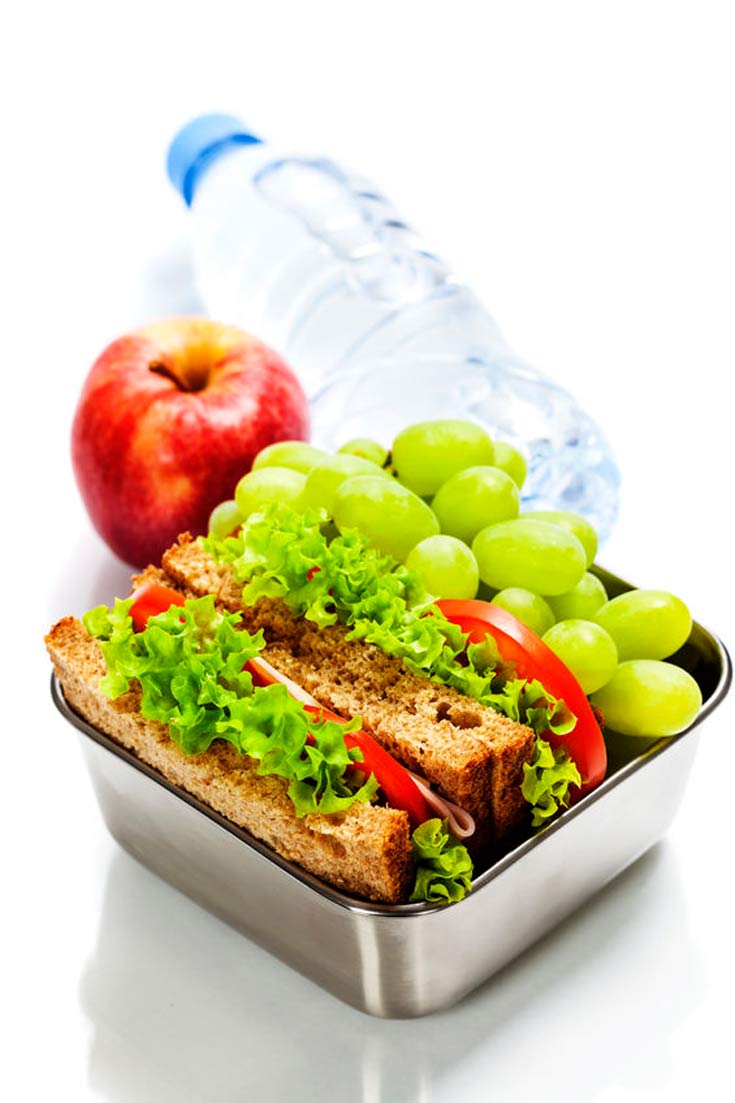 If you want to be sure and put your child (or children) on a healthier path in their life, one that leads them into a healthy adulthood, make sure that you focus on feeding them healthy meals and teach them to make the right food choices. You can start by packing them a healthy lunch for school. Not only will you be ensuring that they get proper nutrition throughout the day, but you are setting them on the right track for better school success as well (studies have shown that healthy meals help kids have the energy for proper concentration at school).
If you are ready to start planning your kids' healthy lunches, check out these 6 ideas for making kids' lunches both simple and healthy:
Let them help. If you let your kids help you pack their lunches, you are more likely to pack the stuff that they like and will actually eat as well. It's so frustrating to open up a lunchbox at the end of the day to discover that the foods you put into it went uneaten. If you give your kids a say about what goes into their lunchbox, you likely won't experience this.
Focus on ingredients. To start with, place your focus on what you put in your child's lunch instead of how much you put in there. You don't need to weigh their food or give them exact serving sizes. Kids are growing and they are hungry, if they eat a little bit more than you expect them to, that's okay, just make sure that what they are eating is healthy. Use good quality sandwich ingredients (even PB&J can be healthy with the right ingredients), and make sure they have veggies in their lunch as well. It's a good rule of thumb to have a healthy mix of carbs, proteins, and fats.
Give them a treat. Make sure your kids have a treat in their lunch so that they don't feel left out while looking at all of the treats their friends are having. A good fruit recipe is a great way to give them a treat without feeding them unhealthy, processed foods. Consider making a healthy, homemade fruit cocktail or slicing up some strawberries.
Chill their drinks. Stick with water or milk for the kids' drinks to keep it healthy. Avoid sodas and juices. Your best bet though is to freeze a water bottle overnight or pack a vacuum insulated water bottle with ice water so that they have a nice cold drink to enjoy with their lunch.
Give them variety. Don't make them the same thing day after day. Kids need variety in their daily lunches to keep them interested in eating healthy.
Packing is key. Pack their lunch in a nice, insulated lunch box (affiliate link) and make it look good. Kids don't want to eat a soggy sandwich or a brown banana. Make sure you pack their lunches well and use an ice pack to keep the cold foods cold or a thermos (affiliate link)
Do you have any tricks that you use to keep your kids eating healthy lunches throughout the school week? Share them in a comment below!