Need quick back to school breakfasts for busy mornings? You aren't alone!
The kids are back in school and mornings have become hectic again. Parents all across the country know exactly what I'm talking about. It's that desperate need to fully wake up and get everybody out of the house in a finite number of minutes.
It's temper tantrums and lost socks. It's trying to find that lucky t-shirt and figuring out who will eat what for lunch.
At the very least, breakfast should be simple!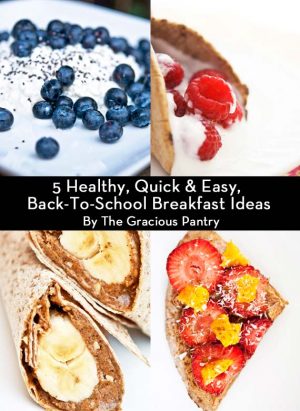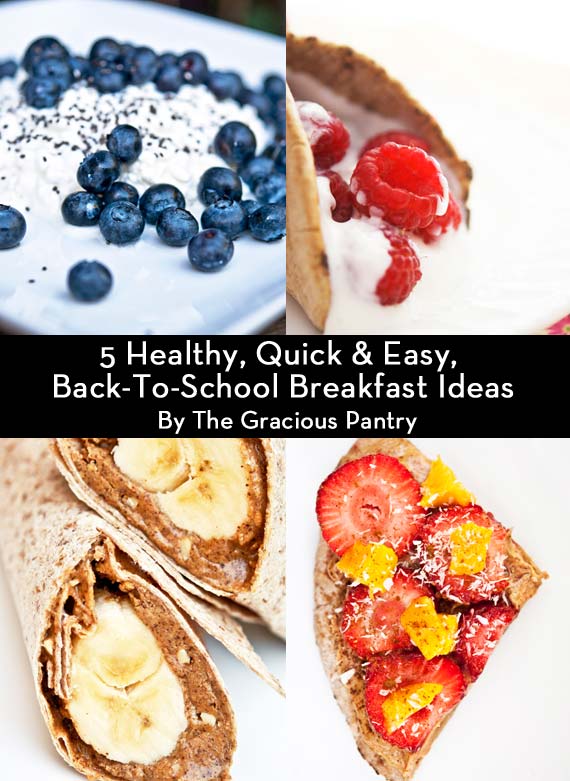 You don't have to put a healthy meal on the back burner in favor of a quick pop tart. (Although, I do have a clean eating pop tart recipe if you think that will work for your kids.) Nope… breakfast can be healthy, quick AND easy! And best of all, when breakfast is this easy to make, everyone can have what they want! At long last, no complaints about breakfast! Well okay, I'm sure there will be complaints. Just not about what they are eating…
So I put together a workweek full of simple, easy breakfast ideas that will get you out of the house on time. These are recipes you can feel good about giving your kids because they are packed with nutrients.
So while I can't solve the mystery of that missing sock, I hope you'll find this list helpful in making your mornings go just a little smoother.
QUICK BACK-TO-SCHOOL BREAKFASTS: