20 Easy Clean Eating Recipes To Start Your New Year Off Right!
Happy New year! Today I wanted to share 20 easy clean eating recipes to start your new year off right!
After all, this time of year is well known for everyone getting "back on track". So I thought I'd help you out with an array of recipes that can be made ahead of time, are loaded with lots of veggies and/or are often family classics. Because honestly, you don't have to starve or give up all your favorites to eat better. I promise!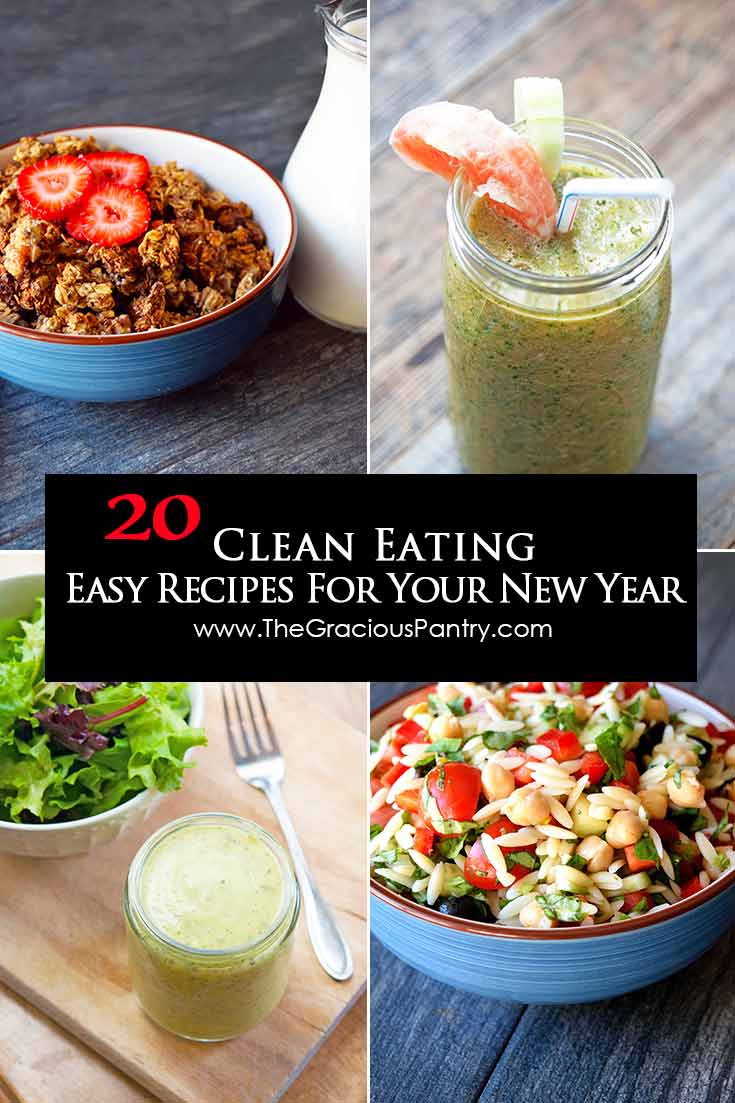 Start your morning off with a fantastic smoothie or low sugar granola, have some trail mix for a snack, take some sweet potato chowder for lunch in a thermos and enjoy some cashew Alfredo vegetable pasta for dinner! Easy, fresh, healthy and you aren't sacrificing flavor or going hungry. That's a pretty good start to the new year in my book!
20 EASY CLEAN EATING RECIPES TO START YOUR NEW YEAR OFF RIGHT: