16 Low-Carb Recipes That Are Surprisingly Delicious
This post may contain affiliate links. Read my
Privacy Policy.
As an Amazon Associate I earn from qualifying purchases.
Eating carbs is always a treat, but when you have to slash your carb intake for whatever reason, you might feel like you have fewer meals to choose from. While certain foods like pizza and pasta are off-limits, you won't have a hard time finding delicious, low-carb options in this collection of recipes that are low in carbs but not in flavor.
1. Wok-Style Garlic Chicken And Carrots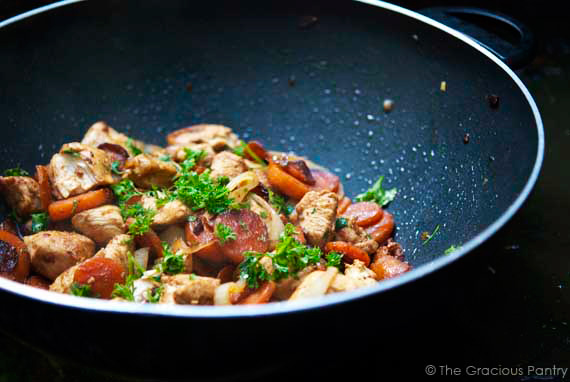 Any dish cooked in a wok is a winner in our book, and this Wok-Style Garlic Chicken and Carrots recipe is the perfect example. It's your typical stir fry except it's packed with chicken breast and veggies to keep the carbs down to 5g per serving.
2. Lemon Salmon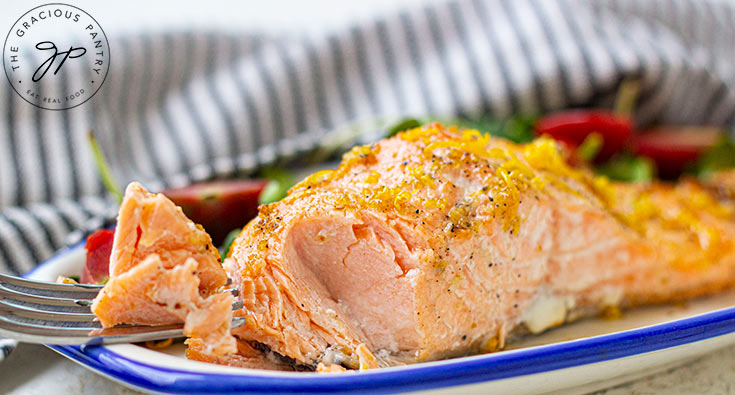 Lemon Salmon is a deliciously low-carb dish that you can pair with cauliflower rice and a side of greens.
3. Tuscan Chicken Thighs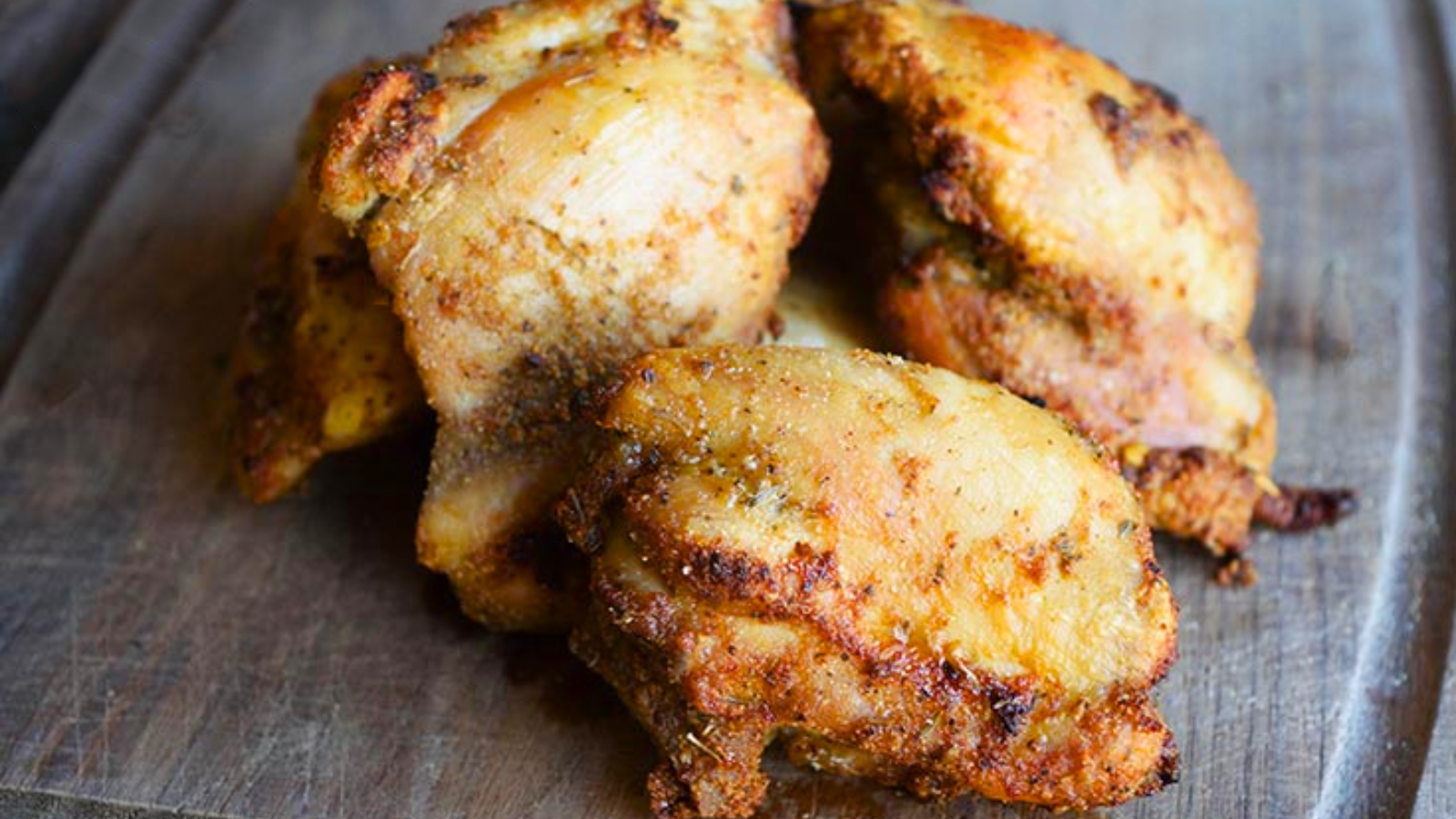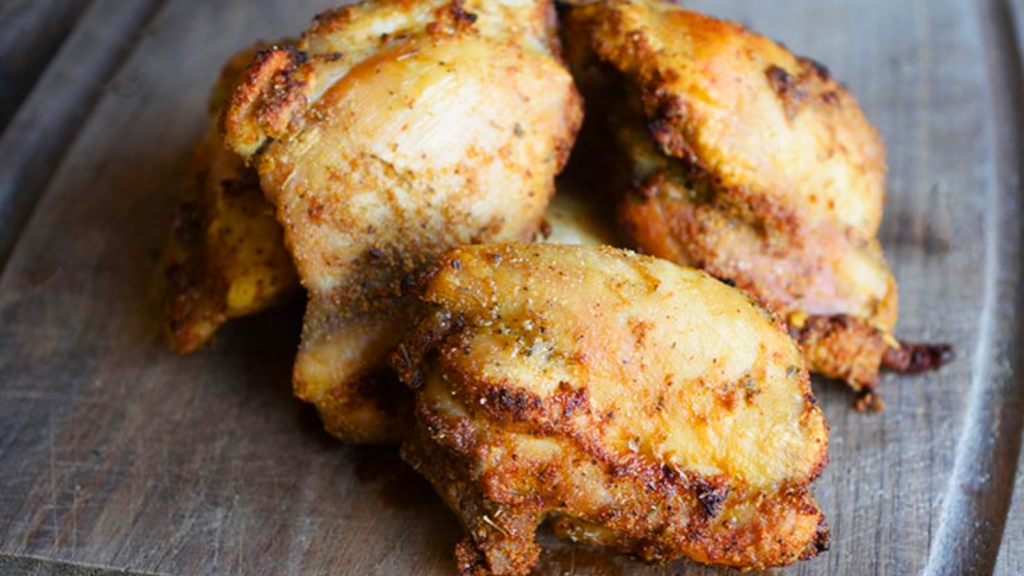 Tuscan Chicken Thighs are delicious, air fryer chicken thighs that pair well with any low-carb veggies you'd like to eat.
4. Easy Asparagus Salad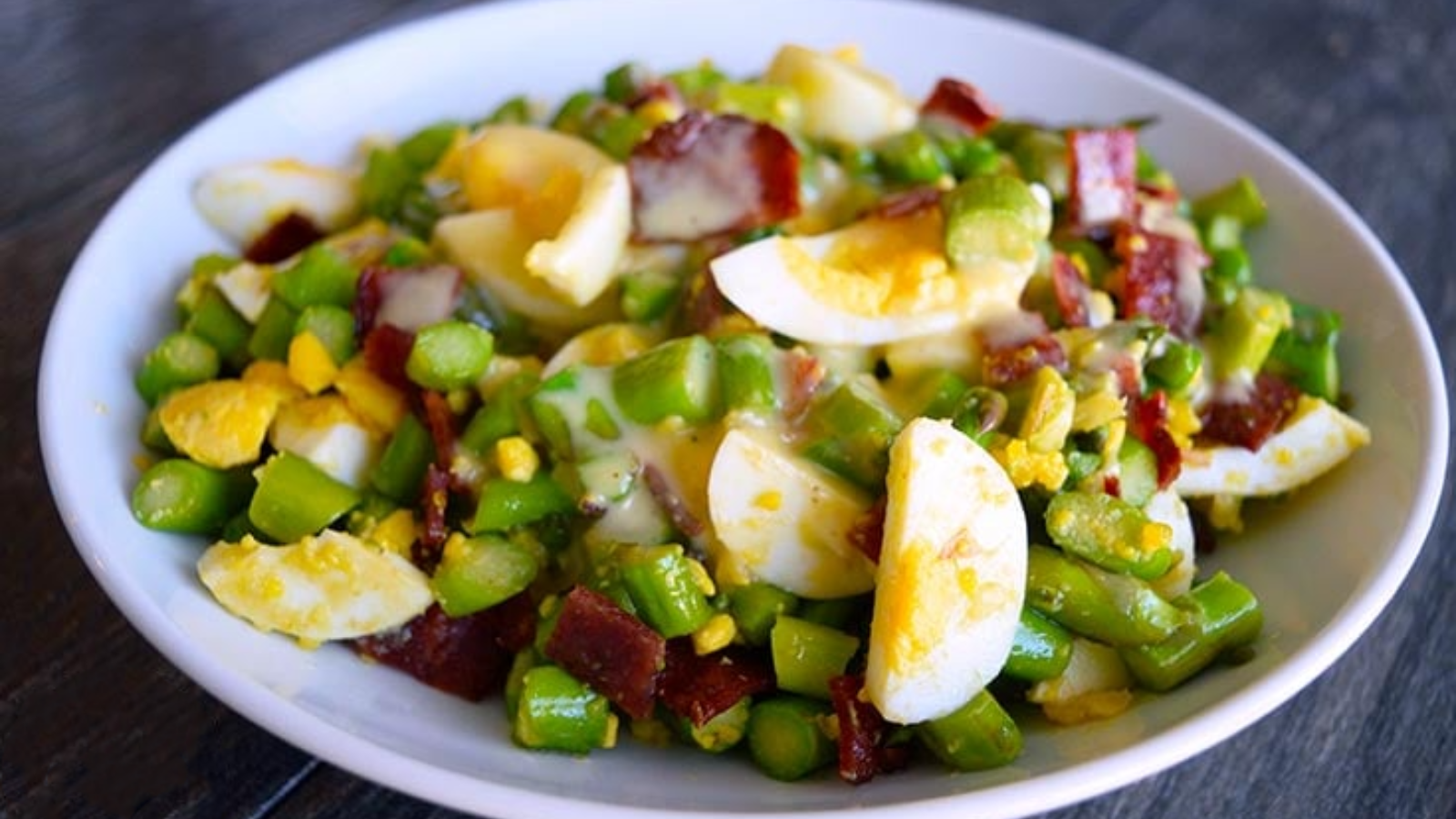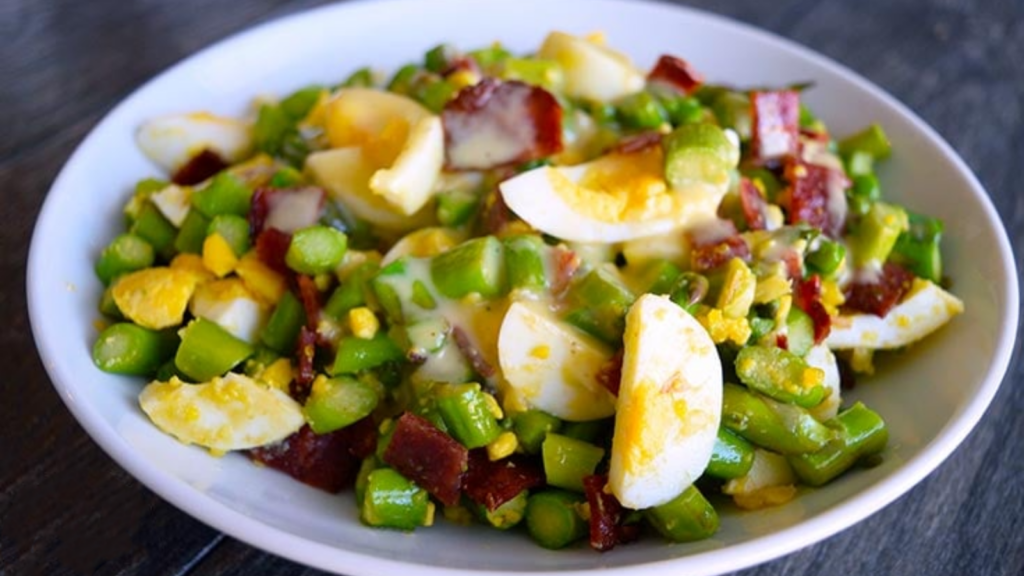 This bowl of deliciousness is about as tasty as a low-carb meal can get. Easy Asparagus Salad is filling and savory, and only 11 total carbs or 6 net carbs per serving.
5. Slow Cooker Mexican Chicken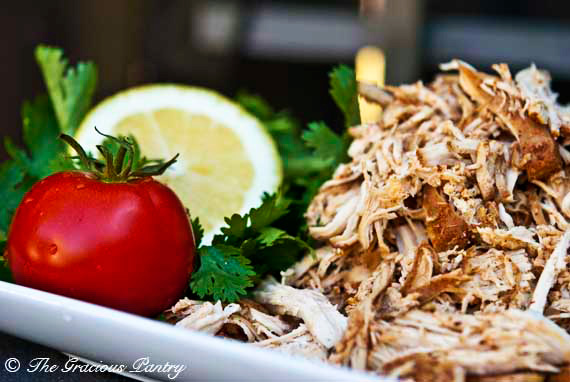 Easily make this Slow Cooker Mexican Chicken fit your macros by mixing in your favorite high-fat items such as avocado or sour cream Use a low-carb wrap, and you've got dinner made.
6. Cabbage Hash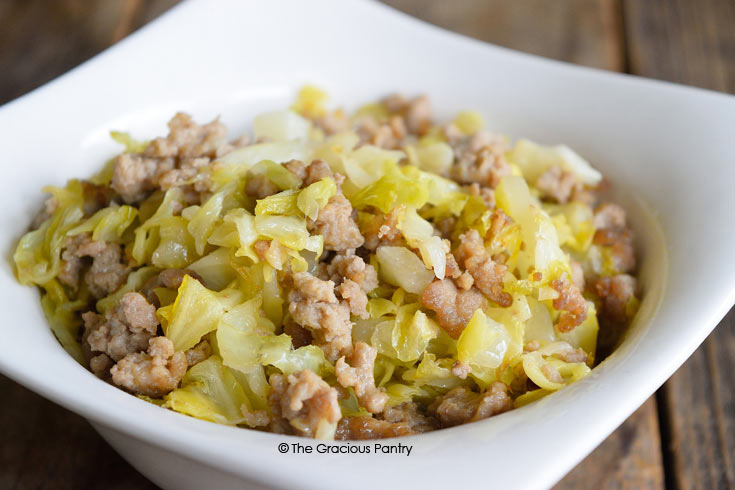 Cabbage Hash is a quick and easy meal that offers 7 carbs and 5 net carbs. If you have some cabbage (any color) and a pound of meat, you've got dinner in the works.
7. French Onion Chicken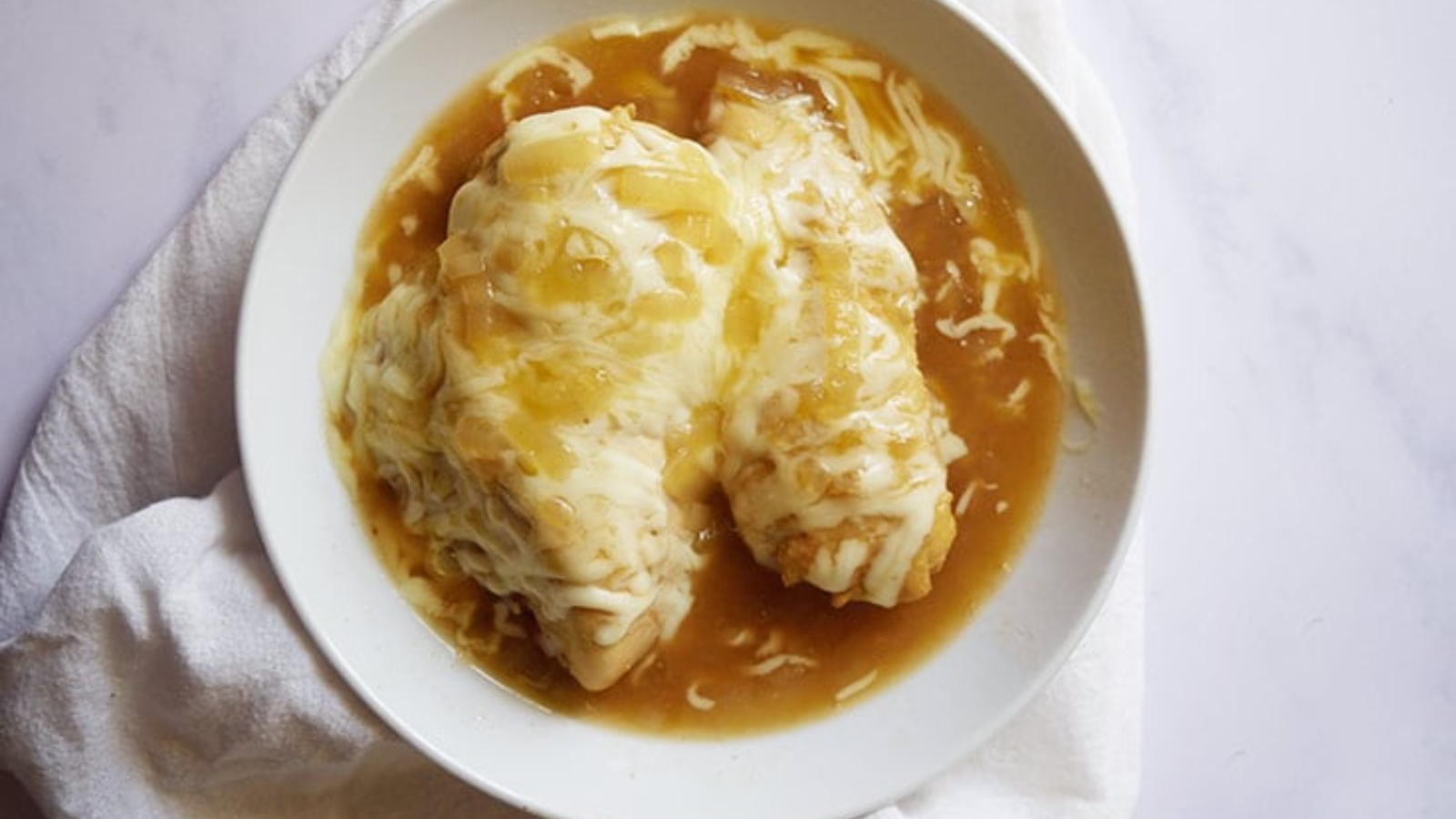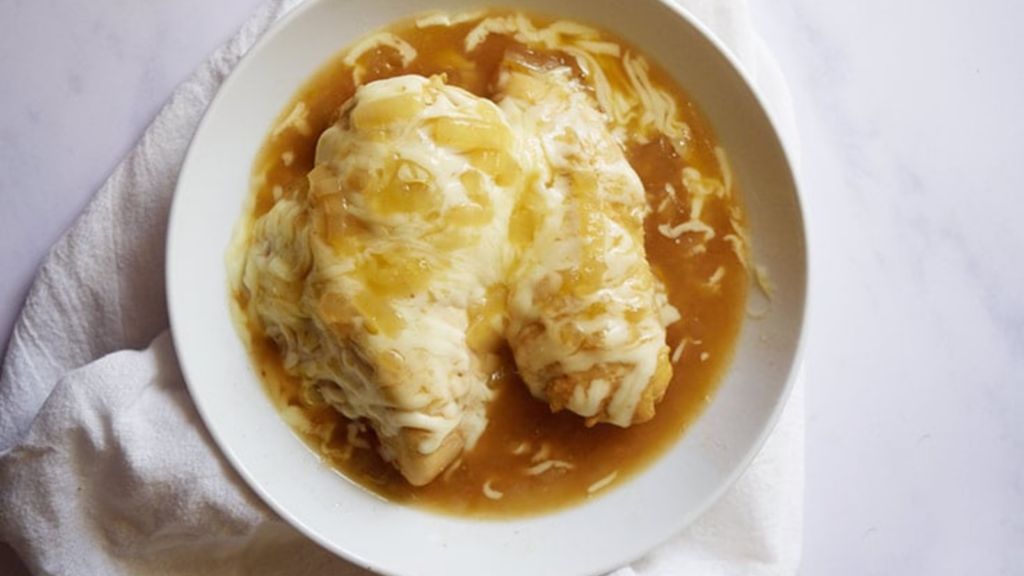 This French Onion Chicken is super easy to make and tastes totally decadent. It has 8 total carbs and 7 net carbs for a winning meal for lunch or dinner.
8. Bacon Stuffed Chicken Thighs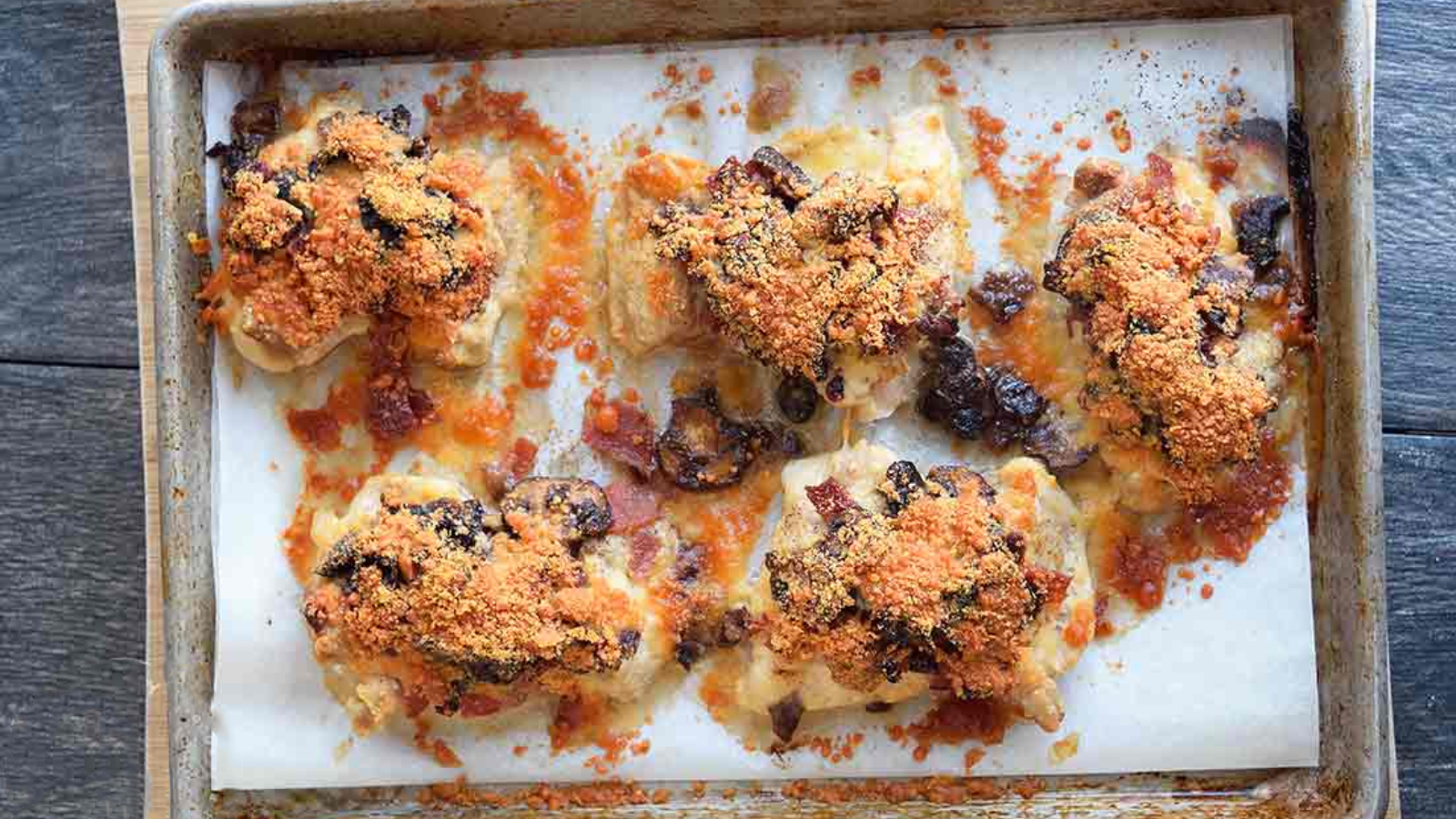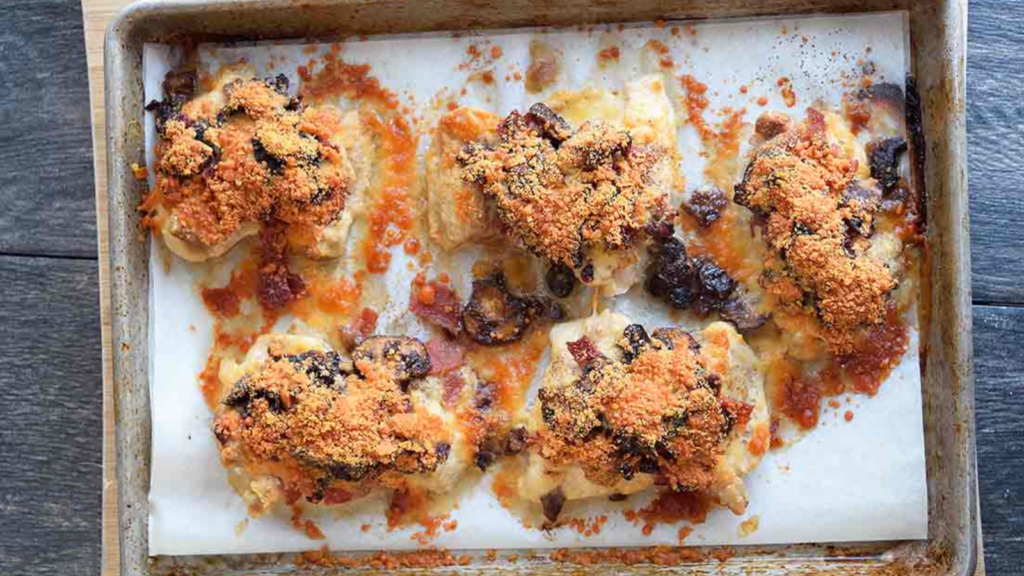 If you love bacon, then this Bacon Stuffed Chicken Thighs recipe should be a perfect meal for you. At only 4 total carbs and 3 net carbs, you can't go wrong with this one. Pair it with some low-carb veggies for a complete meal.
9. Tuna Stuffed Avocados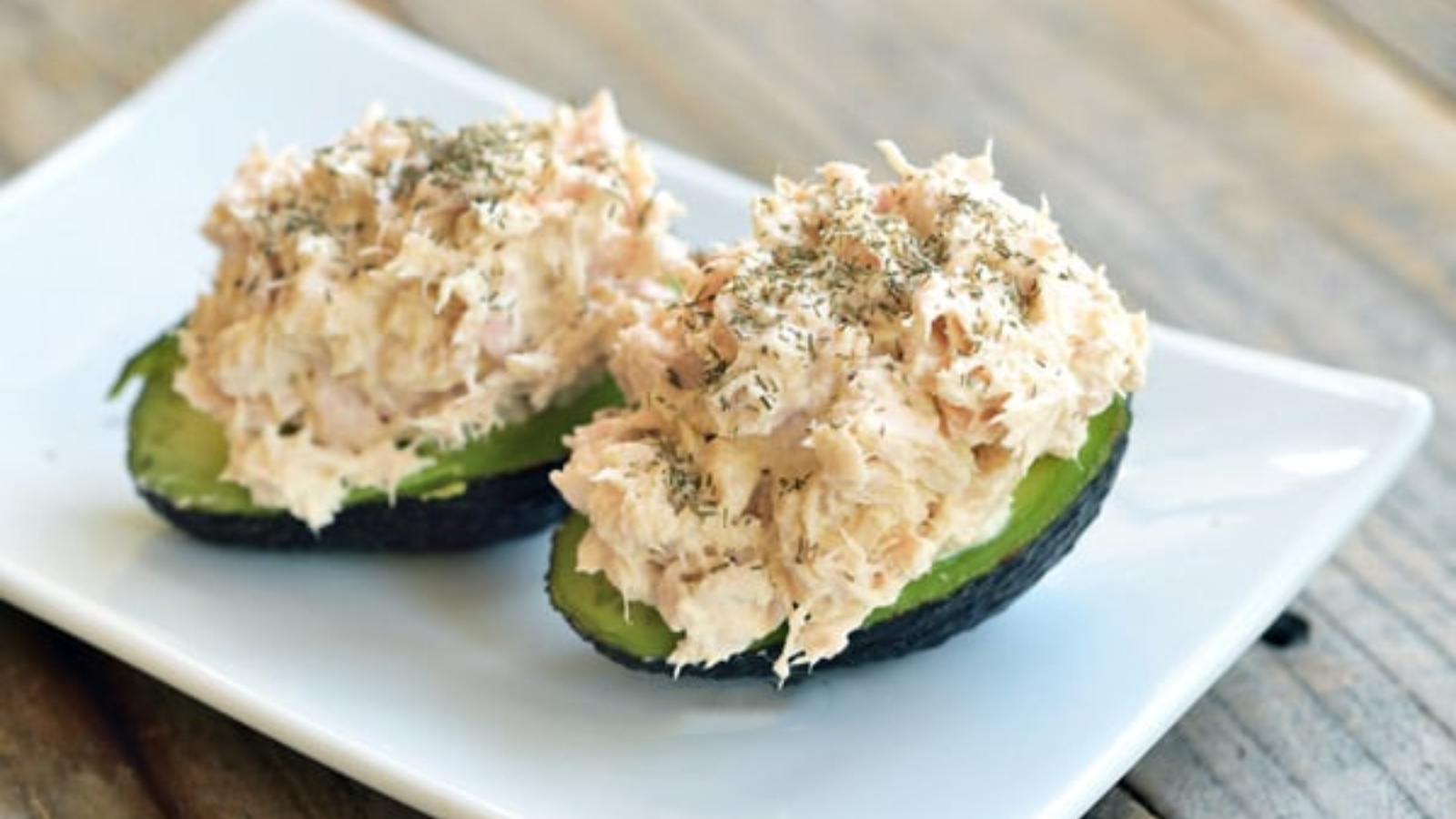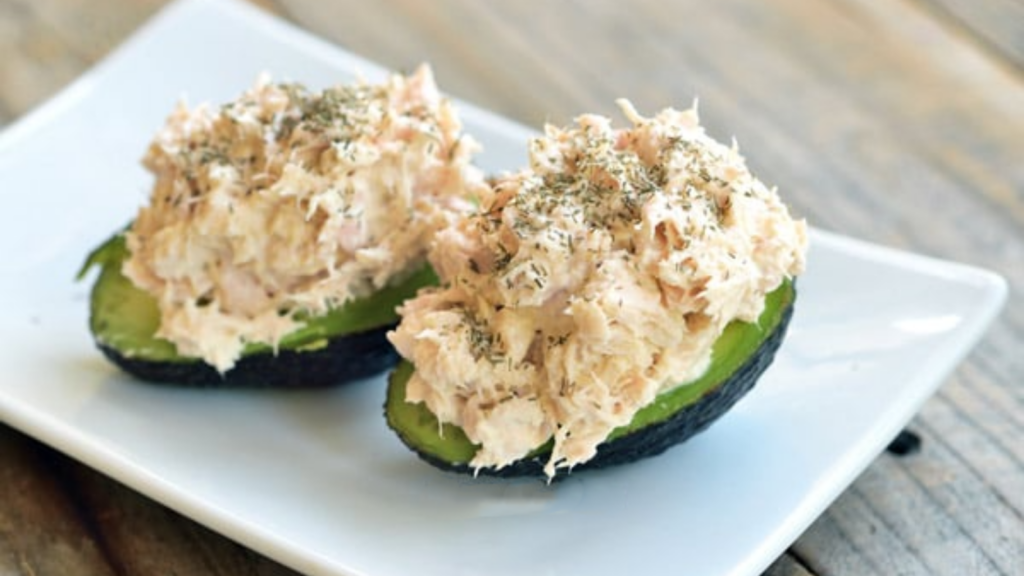 This deliciousness has 9 total carbs but only 2 net carbs thanks to the avocado in this Tuna Stuffed Avocados recipe. Load up on fiber while you cut the carbs. It's a win-win.
10. Sloppy Joe Casserole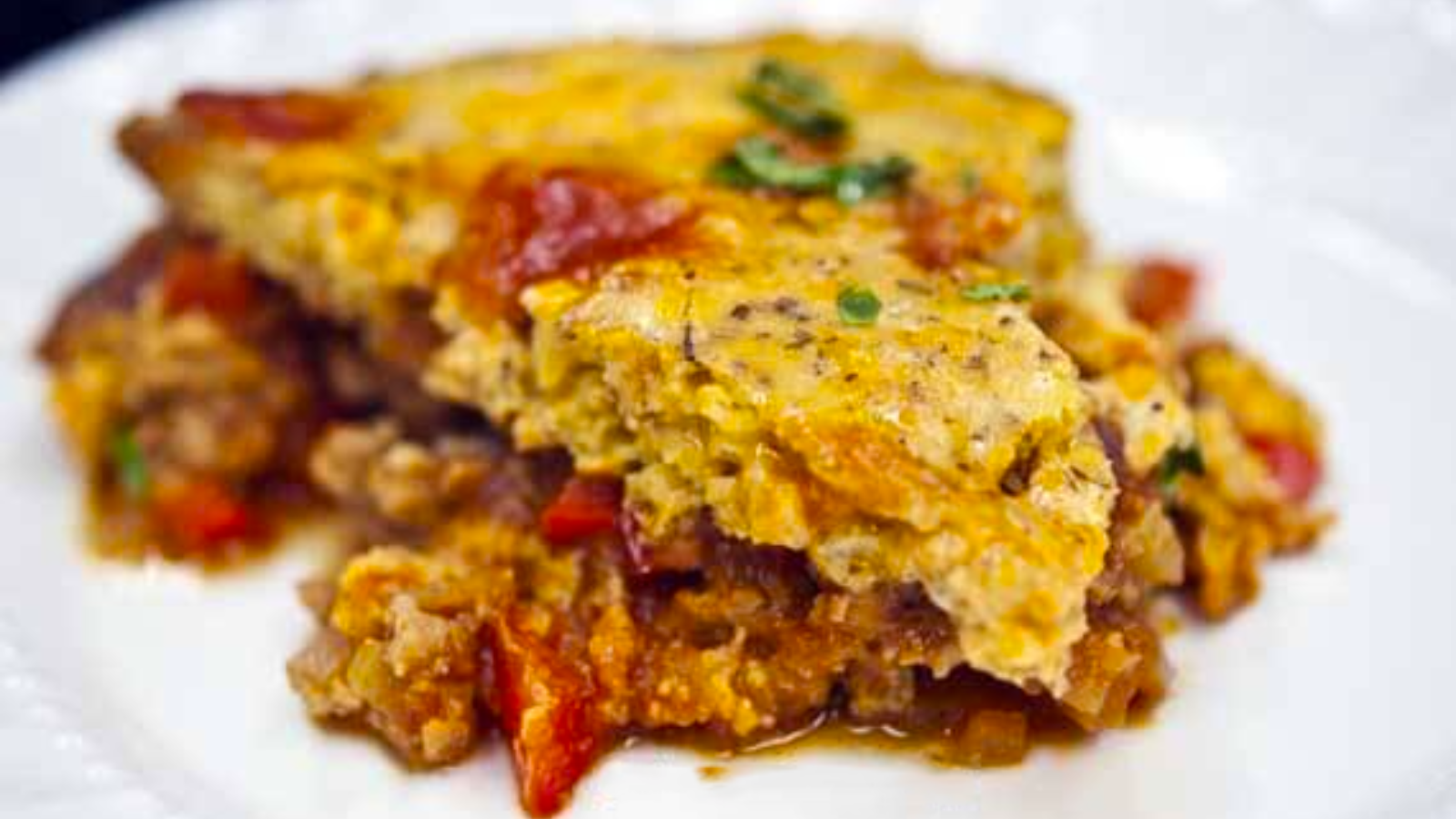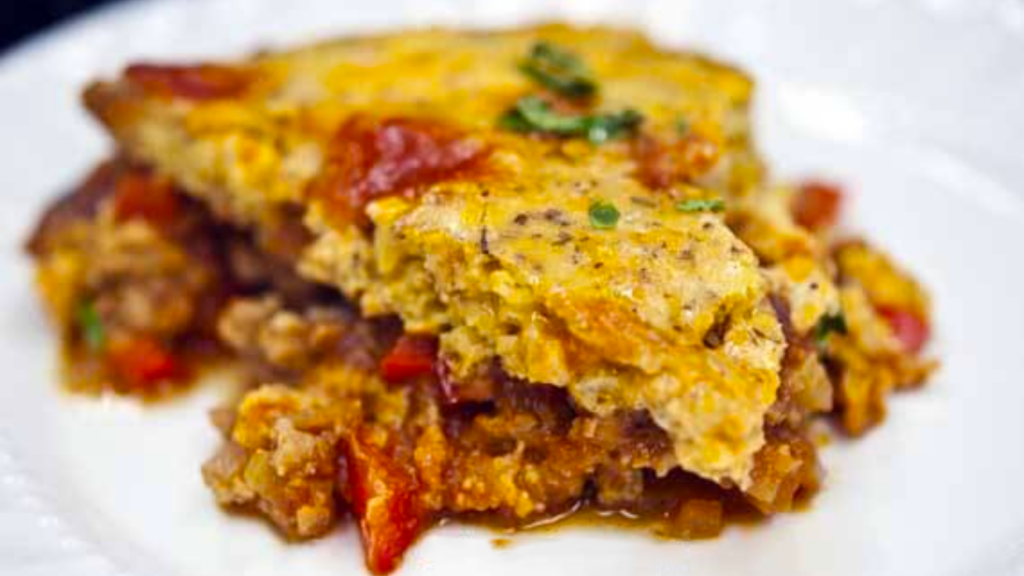 At 6 total carbs and 4 net carbs, this Sloppy Joe Casserole is a perfect option for a low-carb dinner. It's good, comforting, home cooking.
11. Low Carb Chocolate Mousse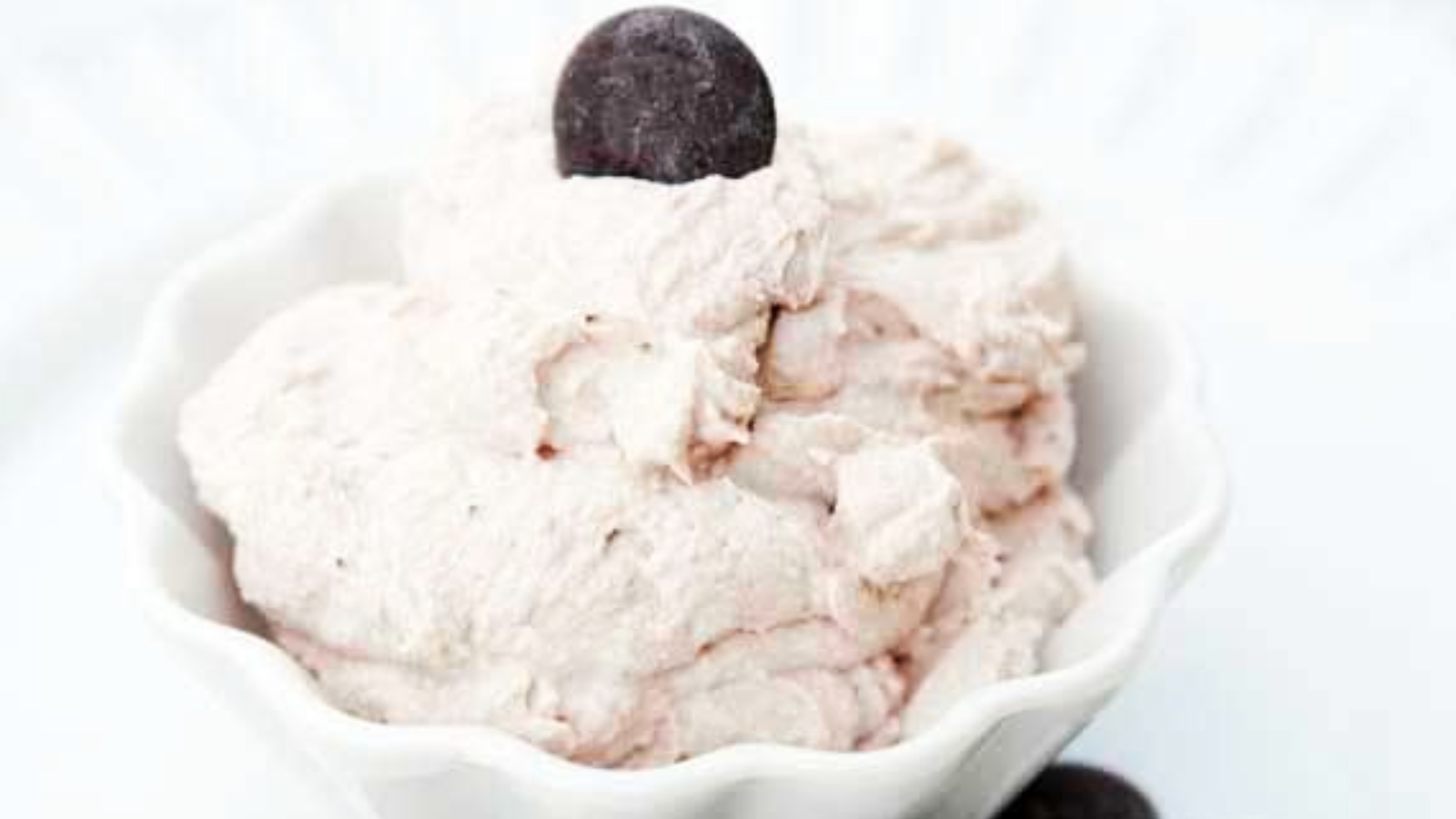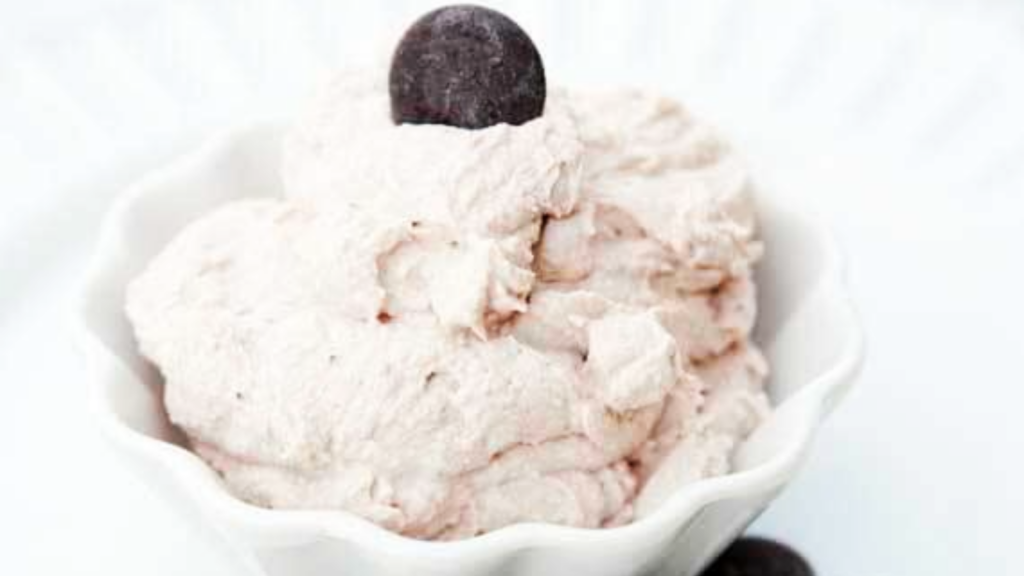 Need dessert? I gotcha covered. This Low Carb Chocolate Mousse is one of the most decadent desserts, and you don't have to feel guilty about eating it at only 5 total carbs, or 4 net carbs.
12. Low Carb Trail Mix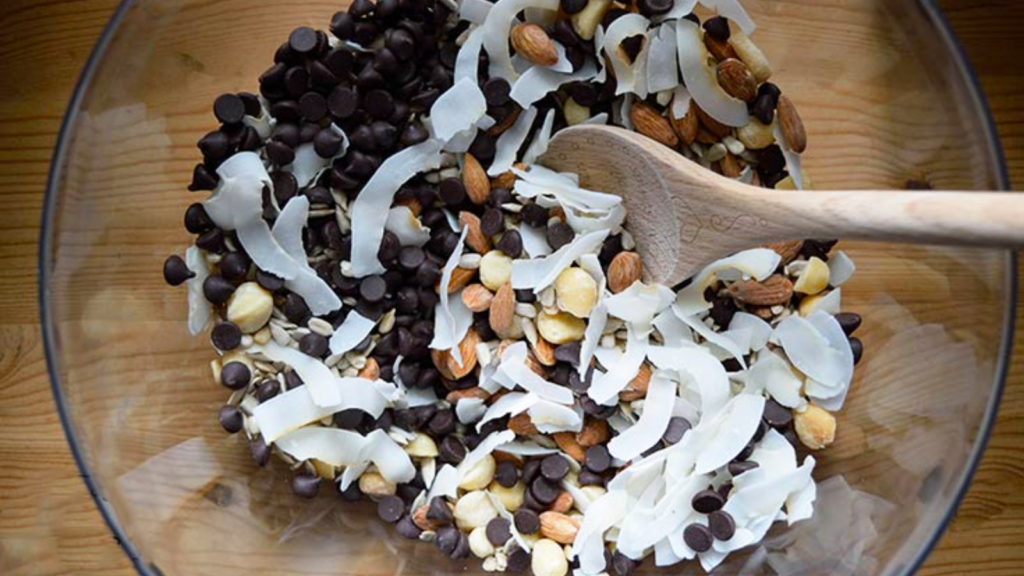 This Low Carb Trail Mix is a wonderful and tasty snack to have with you when you head out for the day. It satisfies hunger and keeps you full until you can get to your next meal. It's hearty and is a fantastic snack at only 5 total carbs or 2 net carbs.
13. No Noodle Tuna Casserole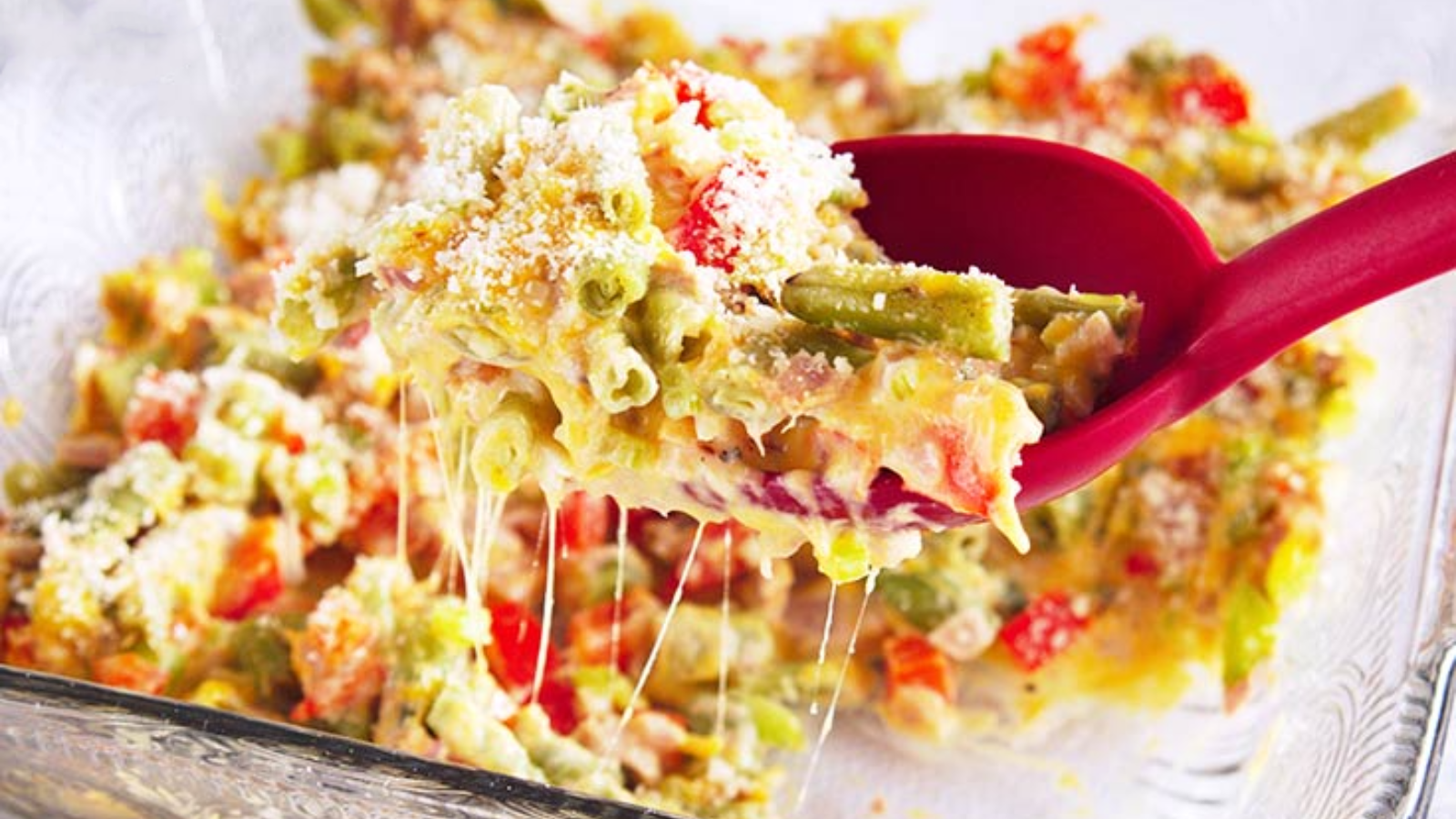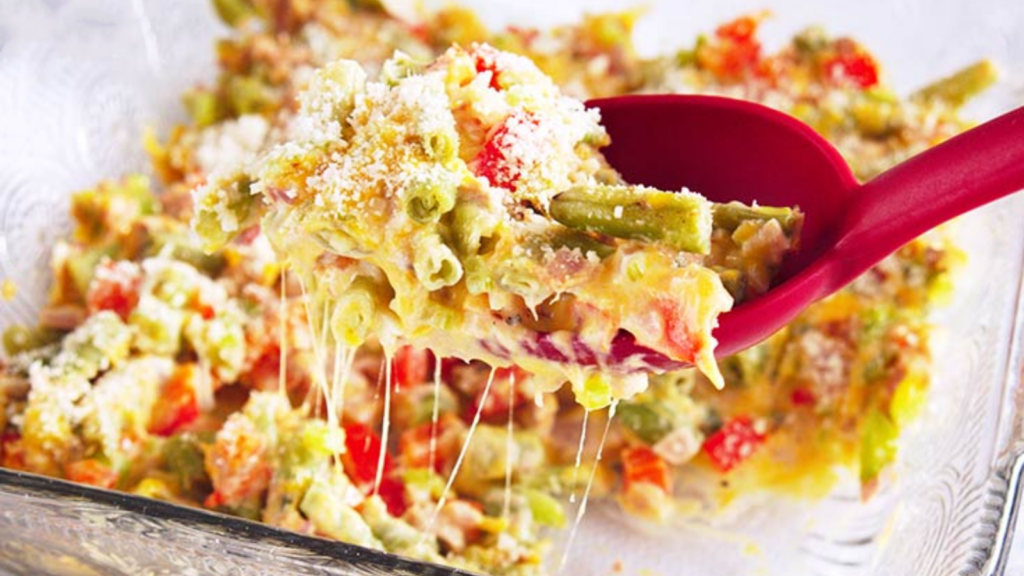 No Noodle Tuna Casserole is just as delicious as the stuff with noodles. But this one is only 3 total carbs and 2 net carbs. It's a delicious and complete meal all in itself. But for those who aren't low-carb, you can serve it with a side of rice or pasta.
14. Low Carb Snack Bars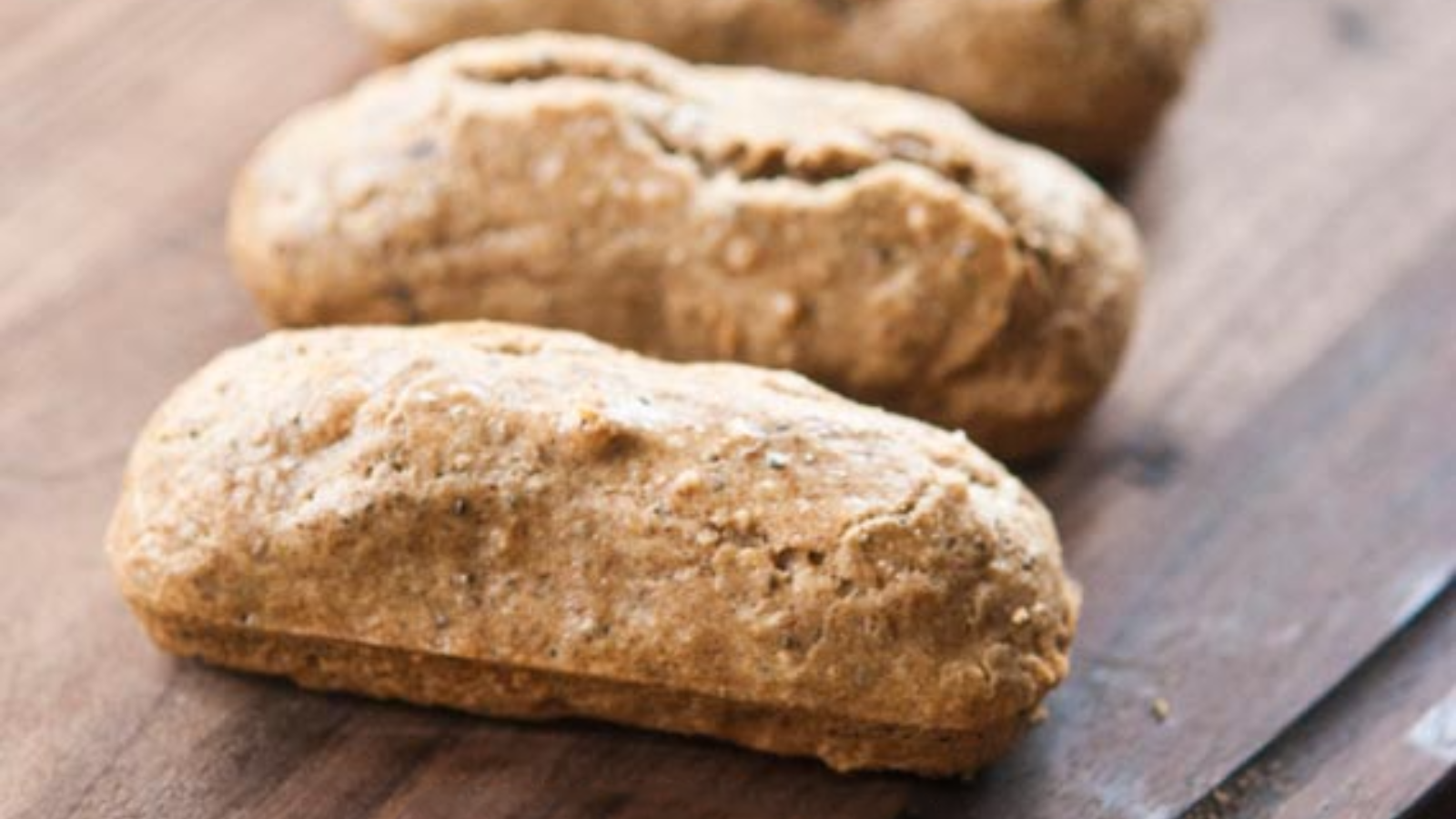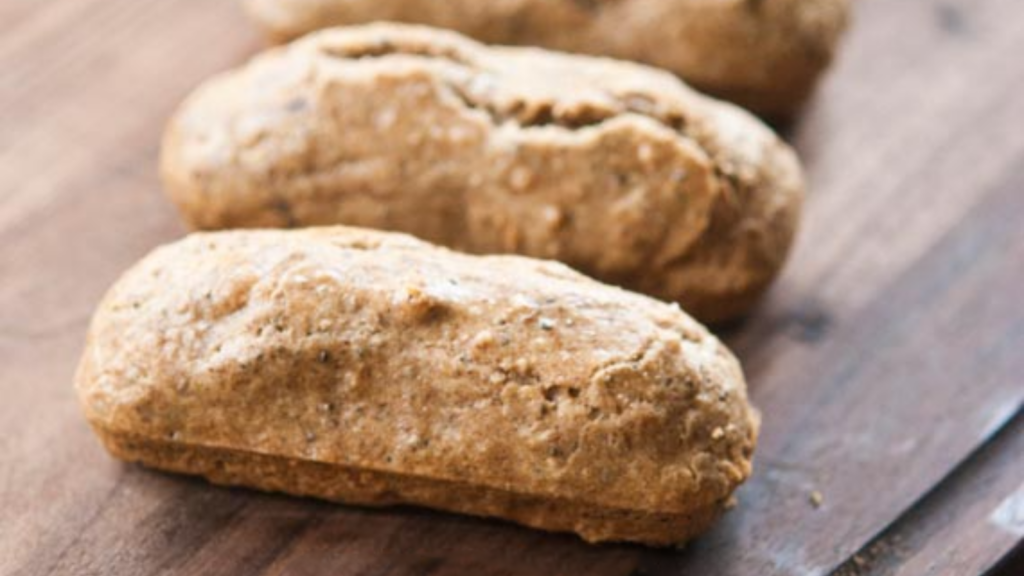 Everyone needs a treat or sweet snack now and again, even on a low-carb eating plan. These Low Carb Snack Bars are a perfect take-along snack at only 4 total carbs each or 2 net carbs.
15. Shrimp And Avocado Salad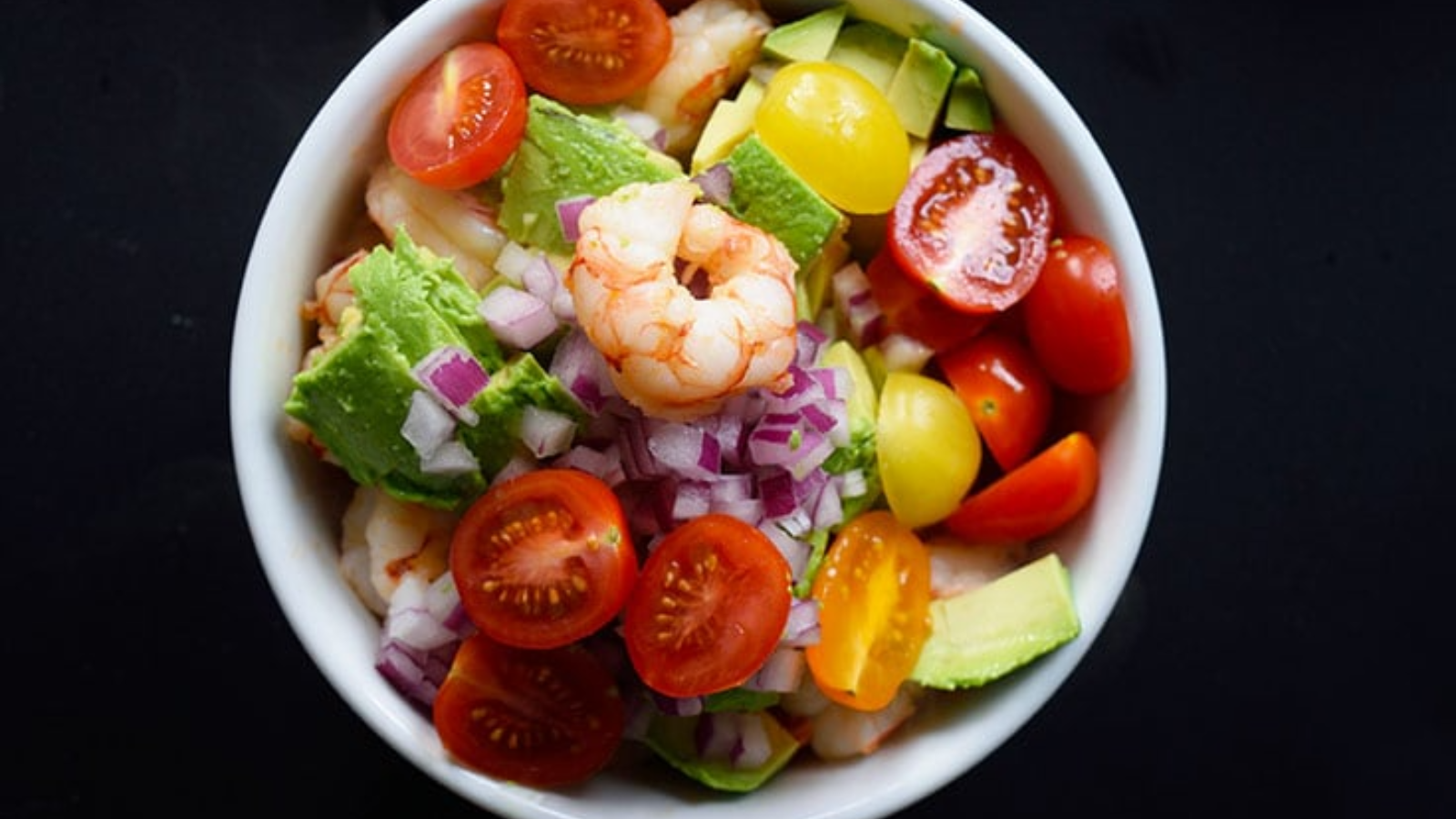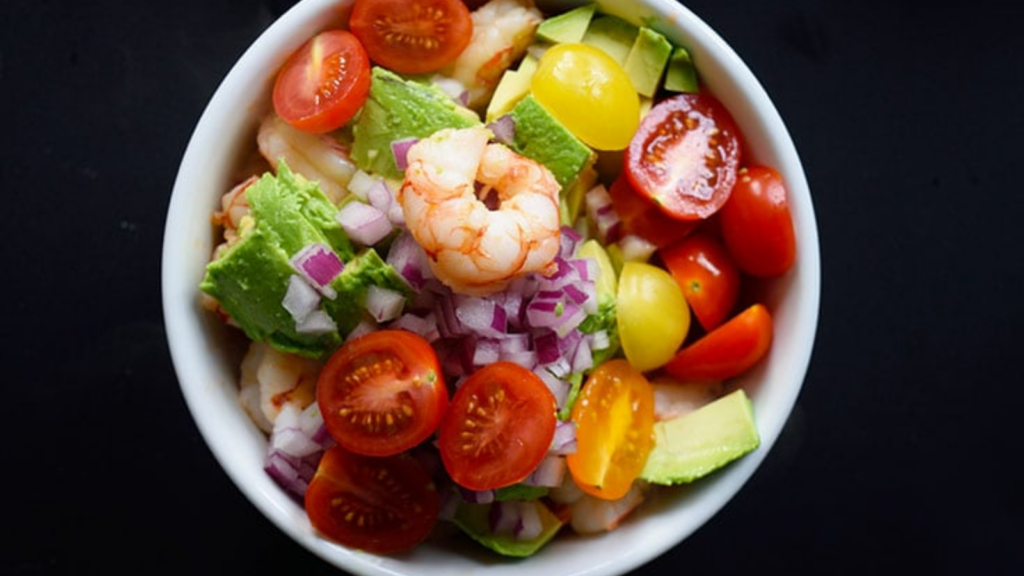 Even on a low-carb eating plan, you need to eat your veggies. This Shrimp And Avocado Salad pairs lean protein with lower-carb vegetables that bring this salad to a total carb count of 15 total carbs but only 6 net carbs.
16. Low Carb Drop Biscuits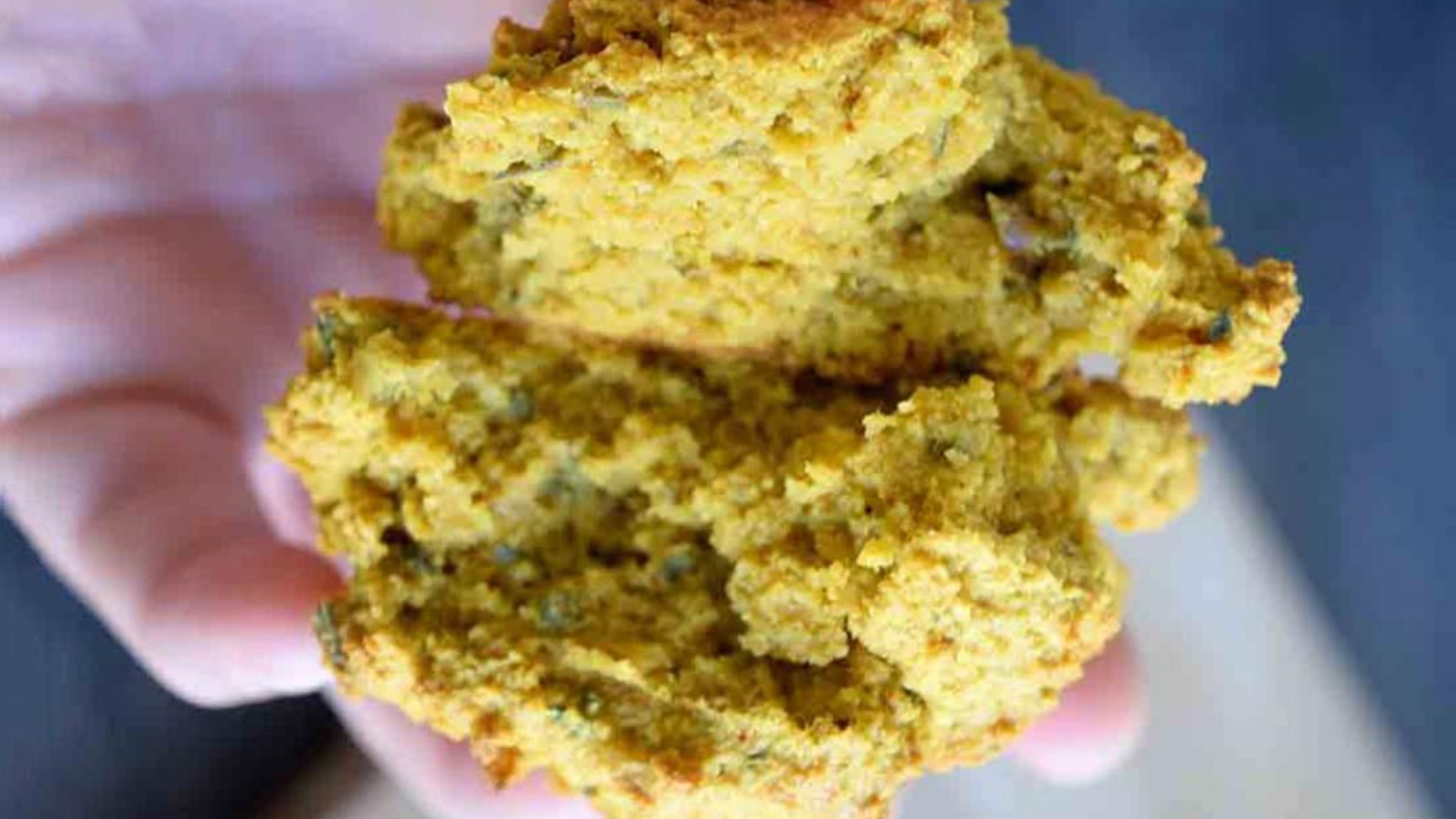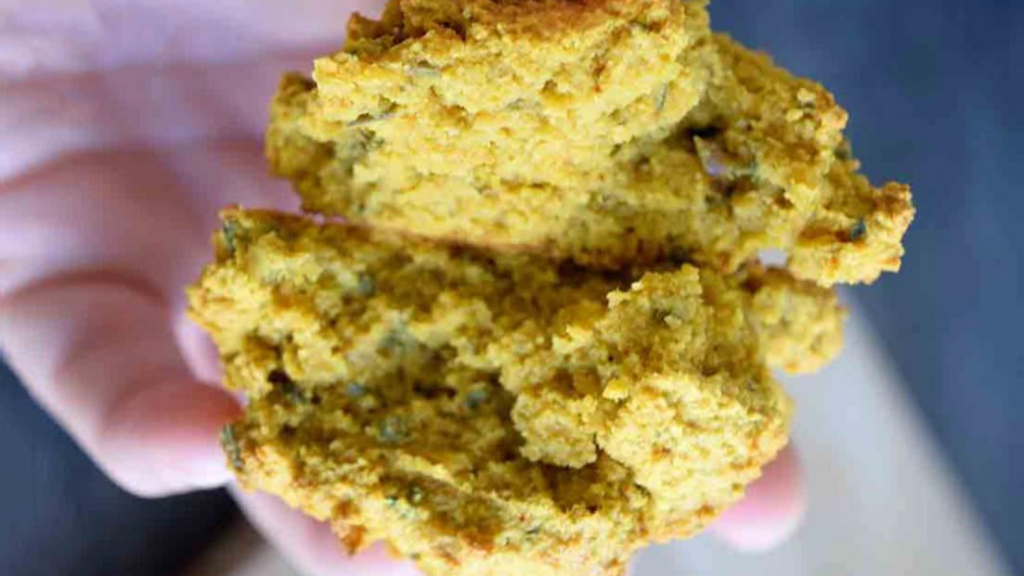 Sometimes you just need a biscuit to soak up some sauce on your plate. These Low Carb Drop Biscuits can help with that, and it will only cost you 13 total carbs or 8 net carbs.
Sick Of The Same Ol' Chicken For Dinner? Here Are 101 New Ways To Make It!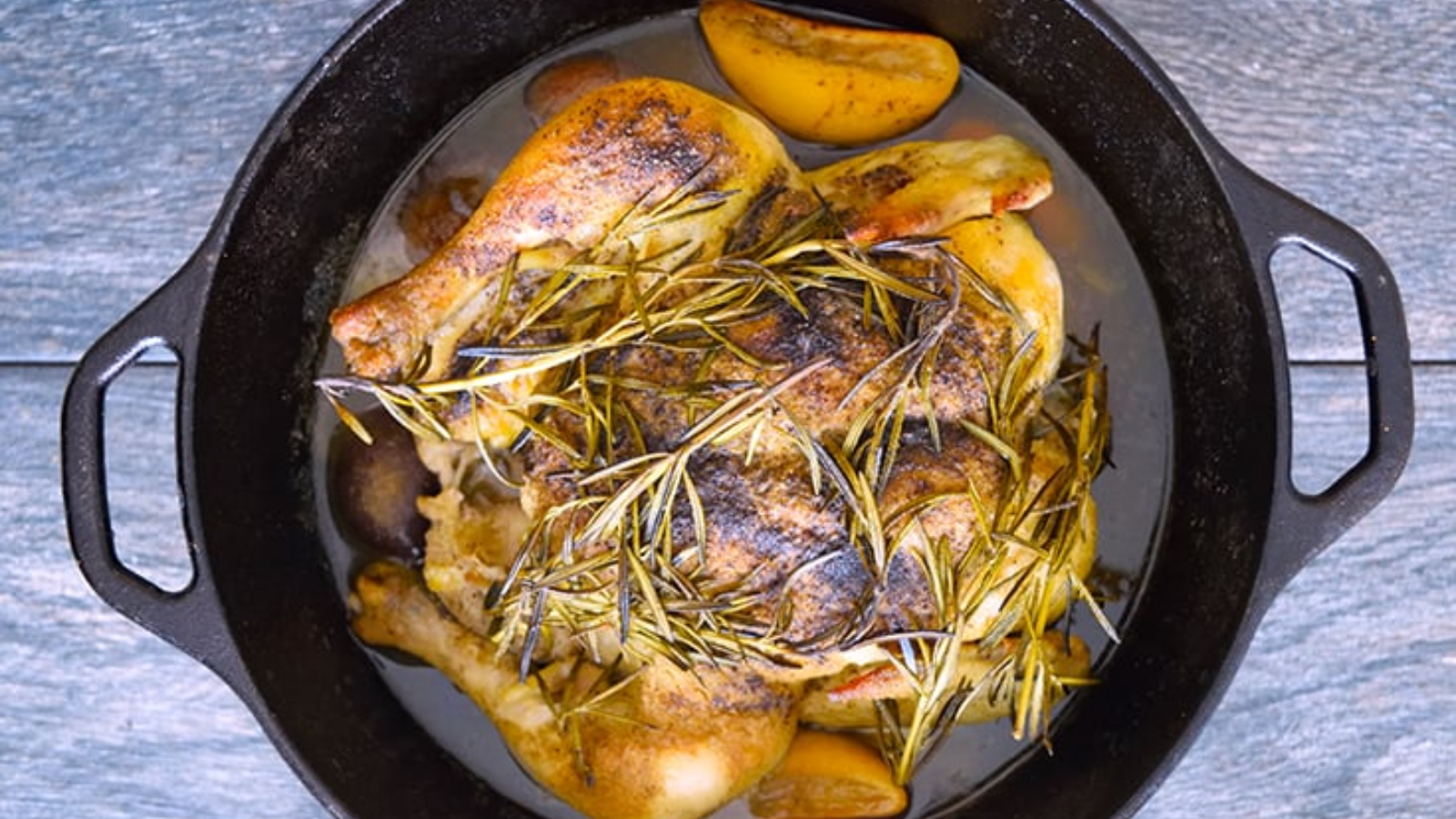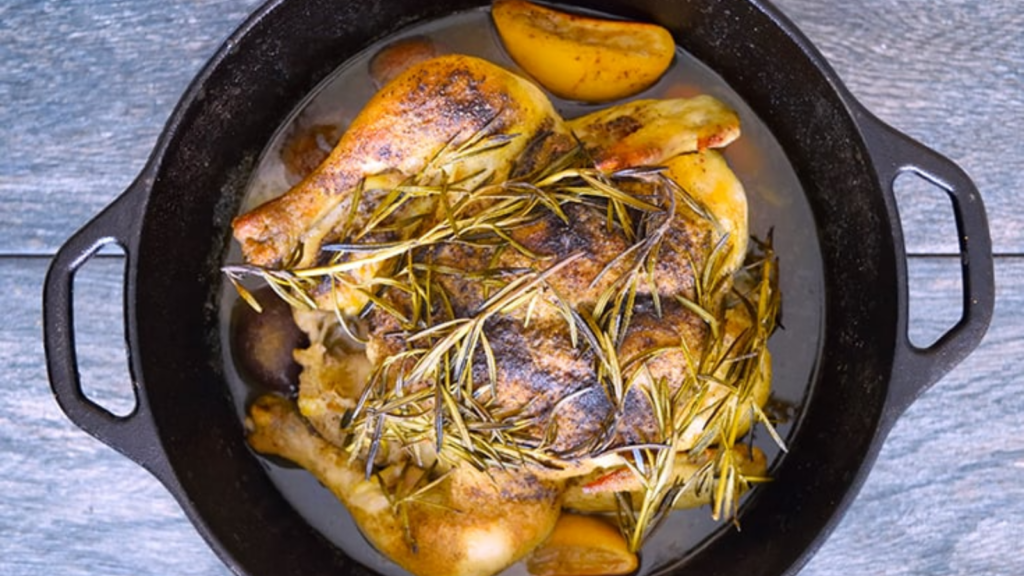 Having chicken for dinner… again? Here are 101 new ways to level up your dinner game tonight.
Healthy Ground Turkey Dinner Ideas That Actually Taste Good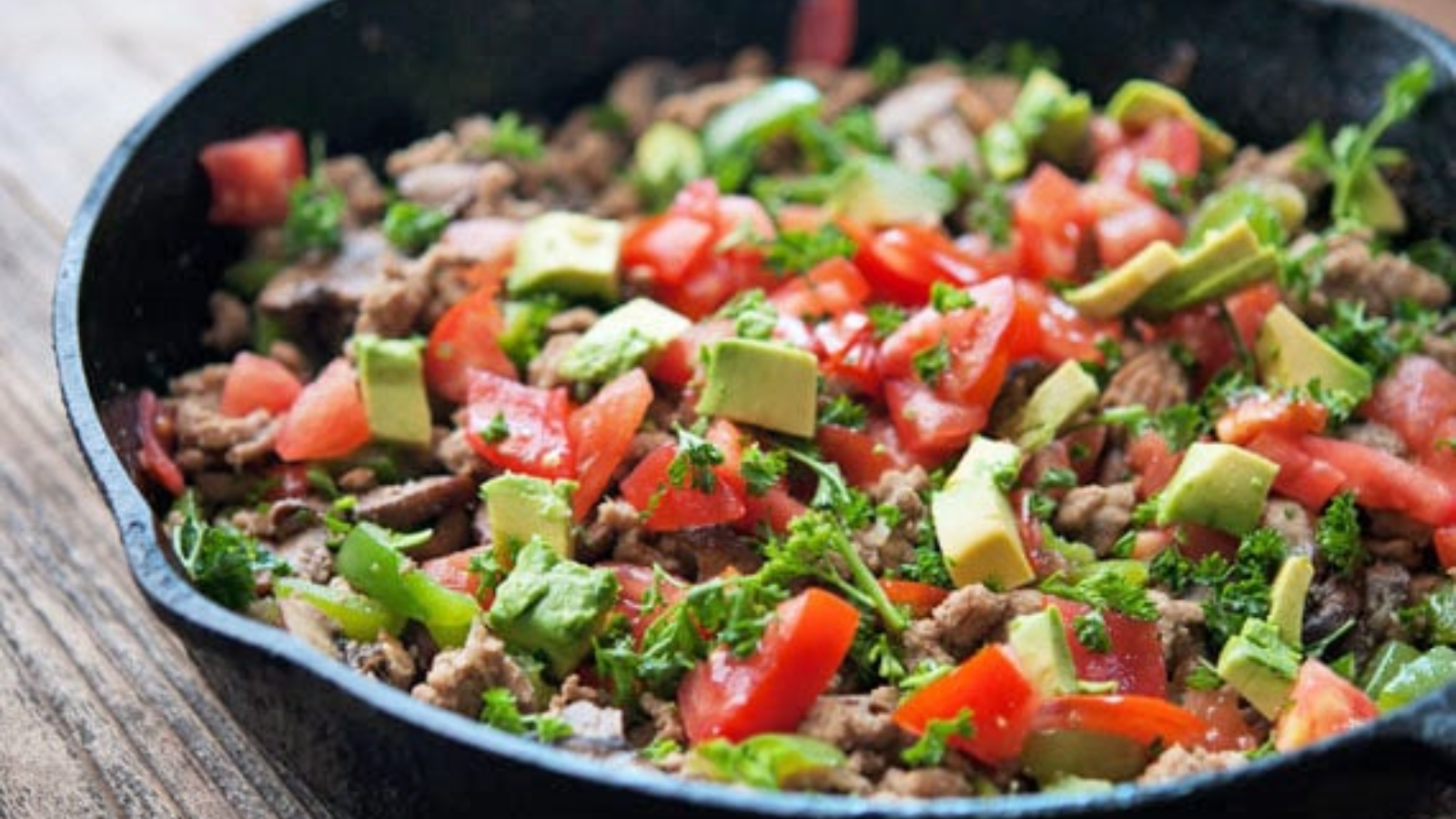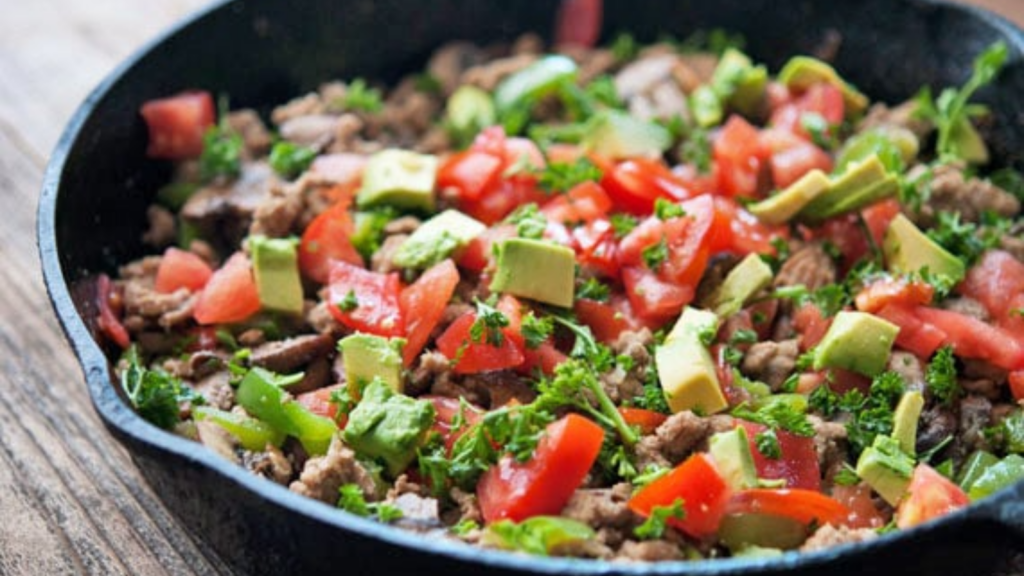 Lean ground turkey is a great replacement for ground beef if you are working on your health. Here, we give you 17 Meals with ground turkey that are surprisingly good for you.
While You're Cooking, Prep Breakfast For Tomorrow Too. It Only Takes 5 Minutes!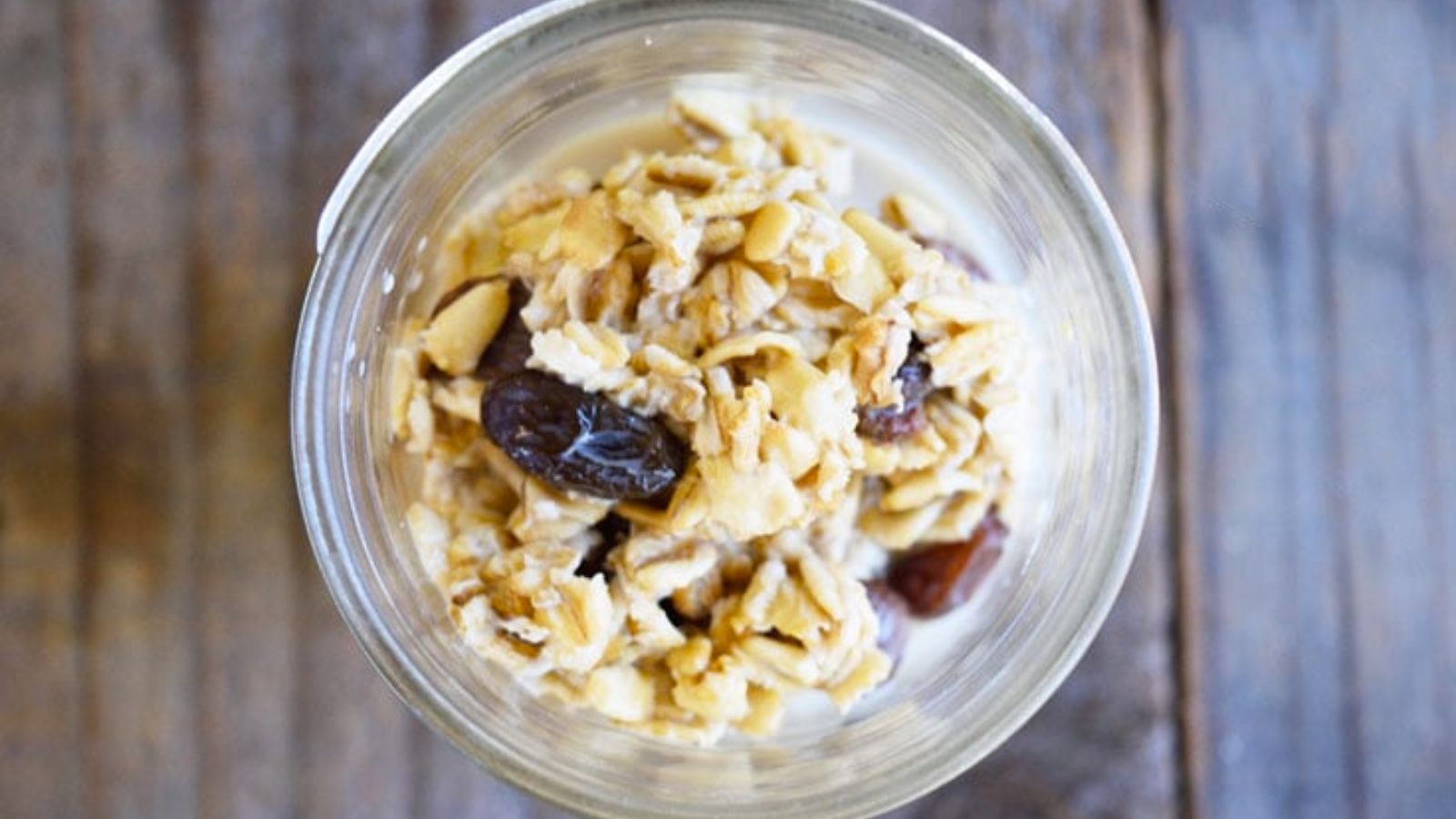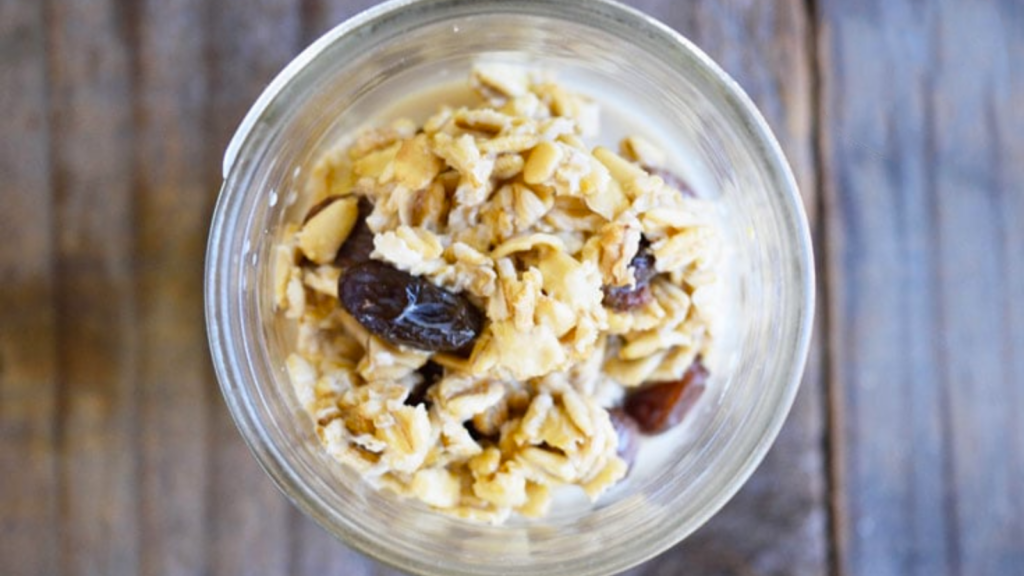 Prepping overnight oats the night before is a fantastic way to ensure that your morning runs smoothly. These delicious oatmeal recipes are prepped in just 5 minutes. In fact, you can even make homemade oatmeal packets with these recipes, so all you have to do is grab a packet and get it in the fridge.
This originally appeared on The Gracious Pantry.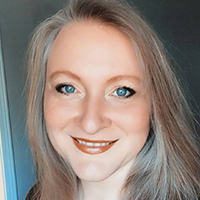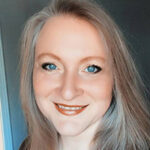 I'm Tiffany, a writer for MSN and the AP Newswire, a cookbook author, digital publisher, food lover, and mom. I create healthy, clean eating recipes for everyday living.