16 Delicious Chicken Breast Dinners That Will Make You Forget Takeout
This post may contain affiliate links. Read my
Privacy Policy.
As an Amazon Associate I earn from qualifying purchases.
Although chicken breasts are one of the most awesome proteins you can cook with, it can be hard to come up with ways to keep them interesting, especially when it's on the table night after night. But if you think takeout is the only way to break up the monotony, then this collection of easy chicken breast recipes should convince you otherwise.
1. Baked Chicken Marinara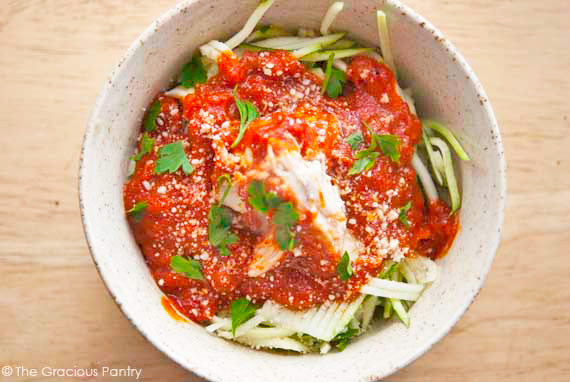 If you want convenience without giving up on flavor, try this Baked Chicken Marinara for dinner. Dress up some chicken breasts with a delicious, clean jarred sauce, top with freshly grated parm, and serve over your favorite noodles.
2. Taco Chicken With Zucchini Pasta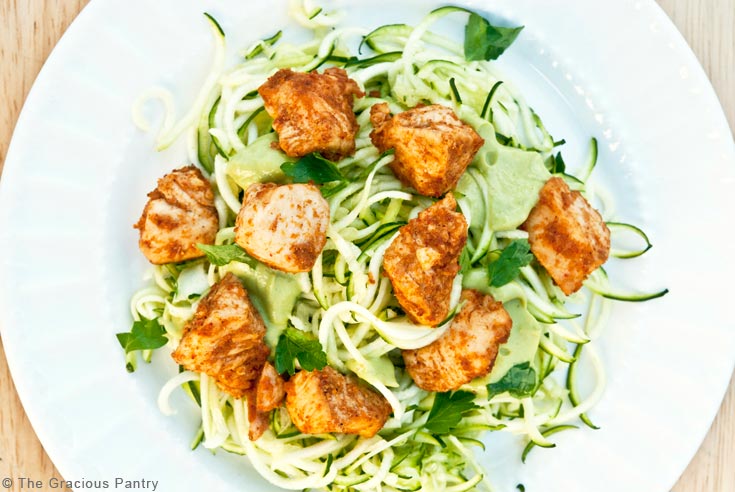 Taco Chicken With Zucchini Pasta is a delicious, low-carb meal that even carb eaters will enjoy.
3. Sheet Pan Mexican Chicken Dinner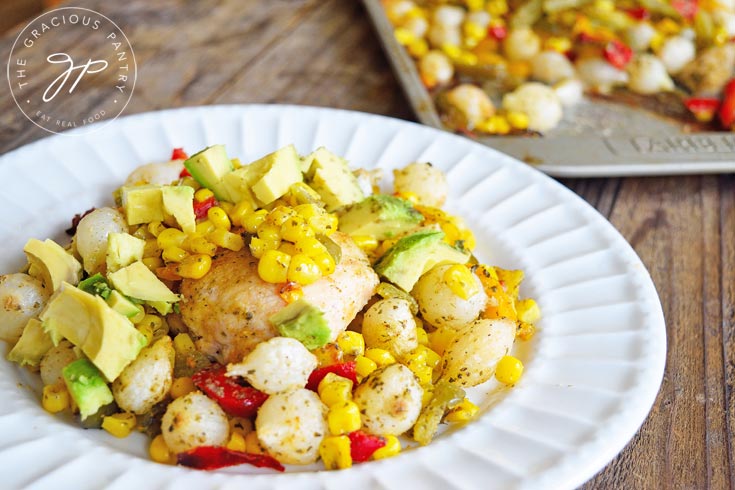 This Sheet Pan Mexican Chicken Dinner is an easy one-pan meal that can be eaten as is with rice and beans or shredded and put into tacos or burritos.
4. Italian Stuffed Chicken Breasts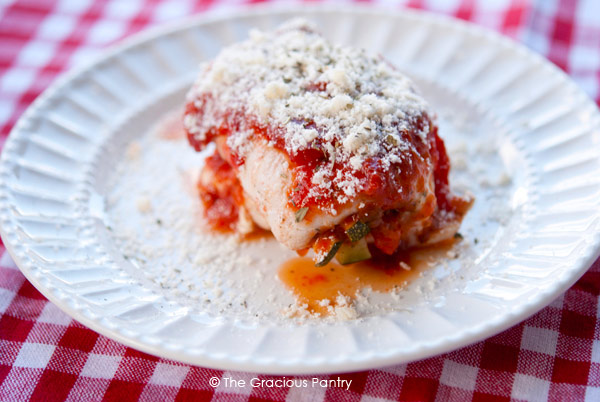 These Italian Stuffed Chicken Breasts are a delicious way to enjoy chicken for dinner. You'll get a dose of veggies from the zucchini and a good portion of tasty, cheesy flavor from the parmesan. It's a delicious combination.
5. Bell Pepper Chicken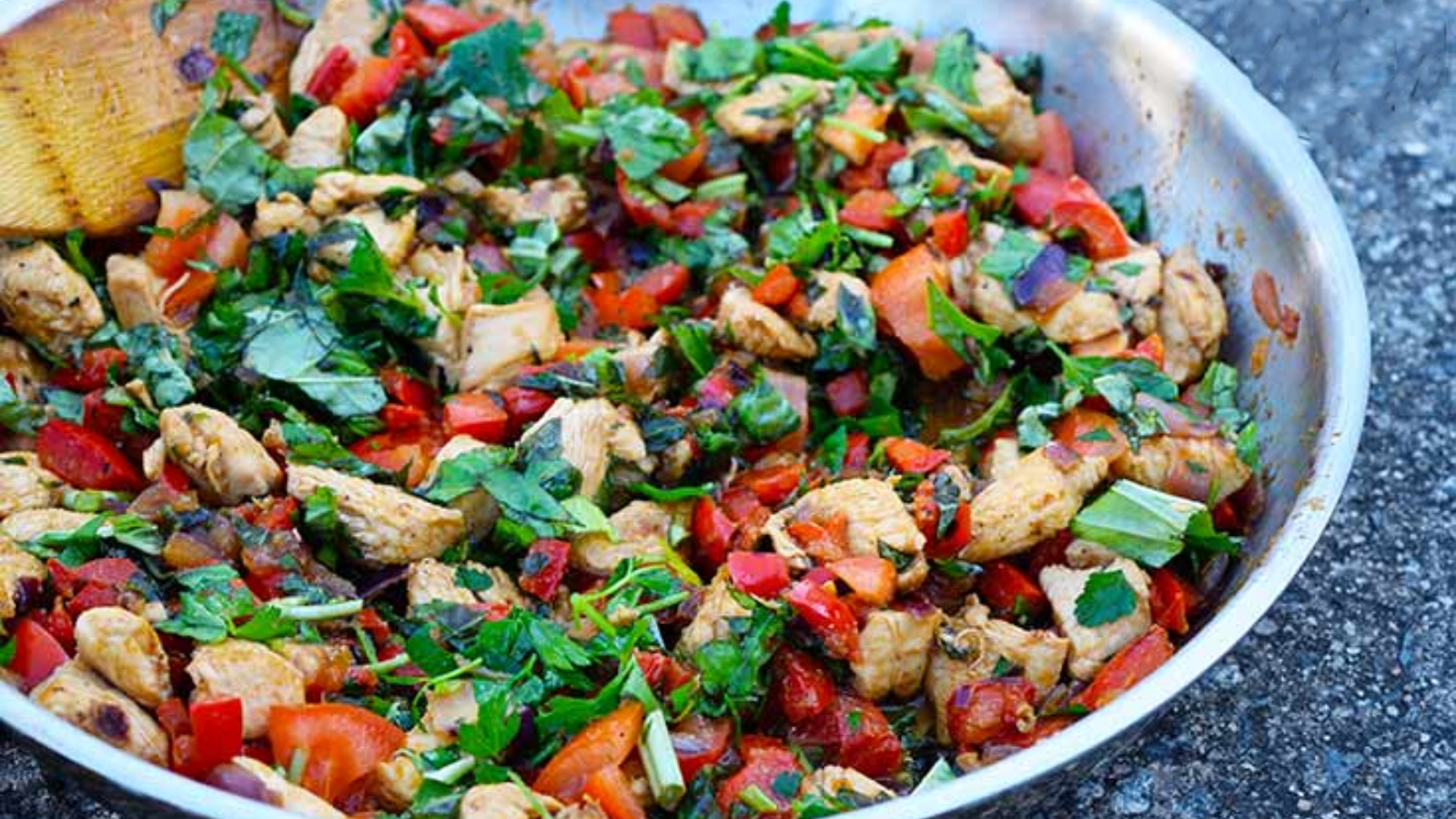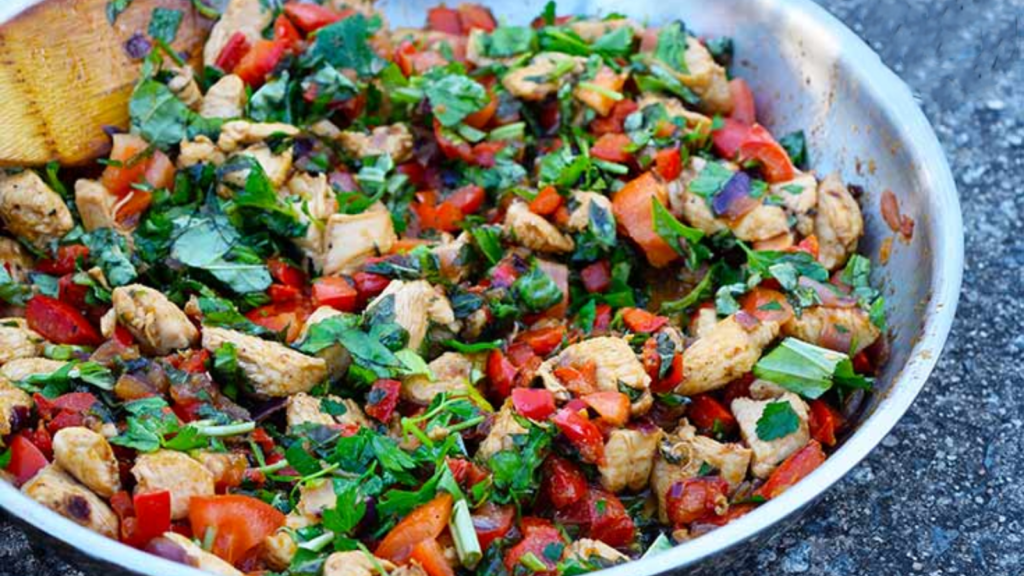 Bell Pepper Chicken is a delicious skillet meal you can make in minutes. It cooks up quickly and has tons of flavor, and you can serve it with rice, mixed into pasta, or enjoy it all by itself.
6. Lemon Caper Chicken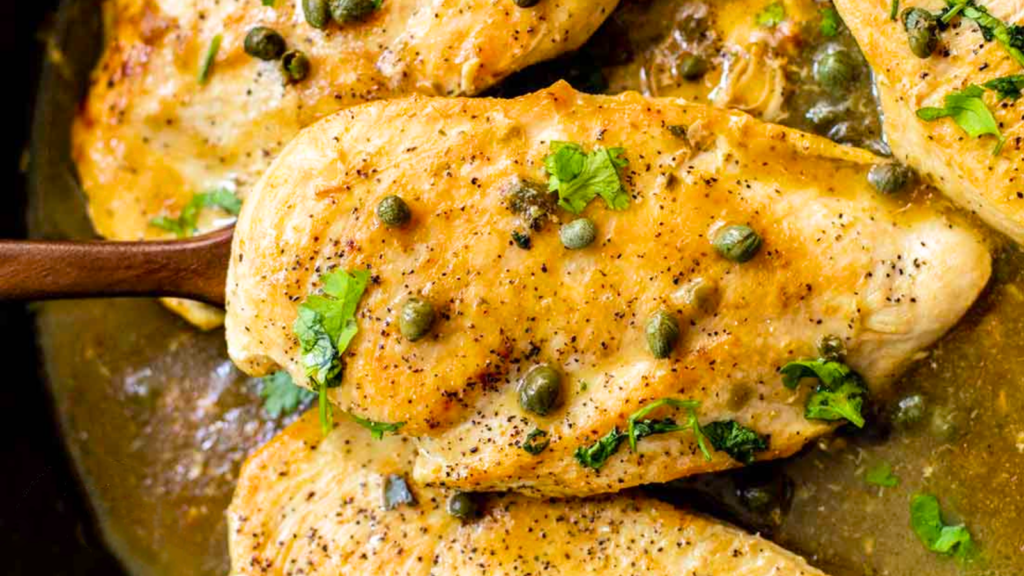 If you love chicken piccata, this simple recipe is a great way to make it at home. Lemon Caper Chicken has a great savory flavor that has a little tang from the capers. It's wonderful with mashed potatoes.
7. Air Fryer Chicken Breasts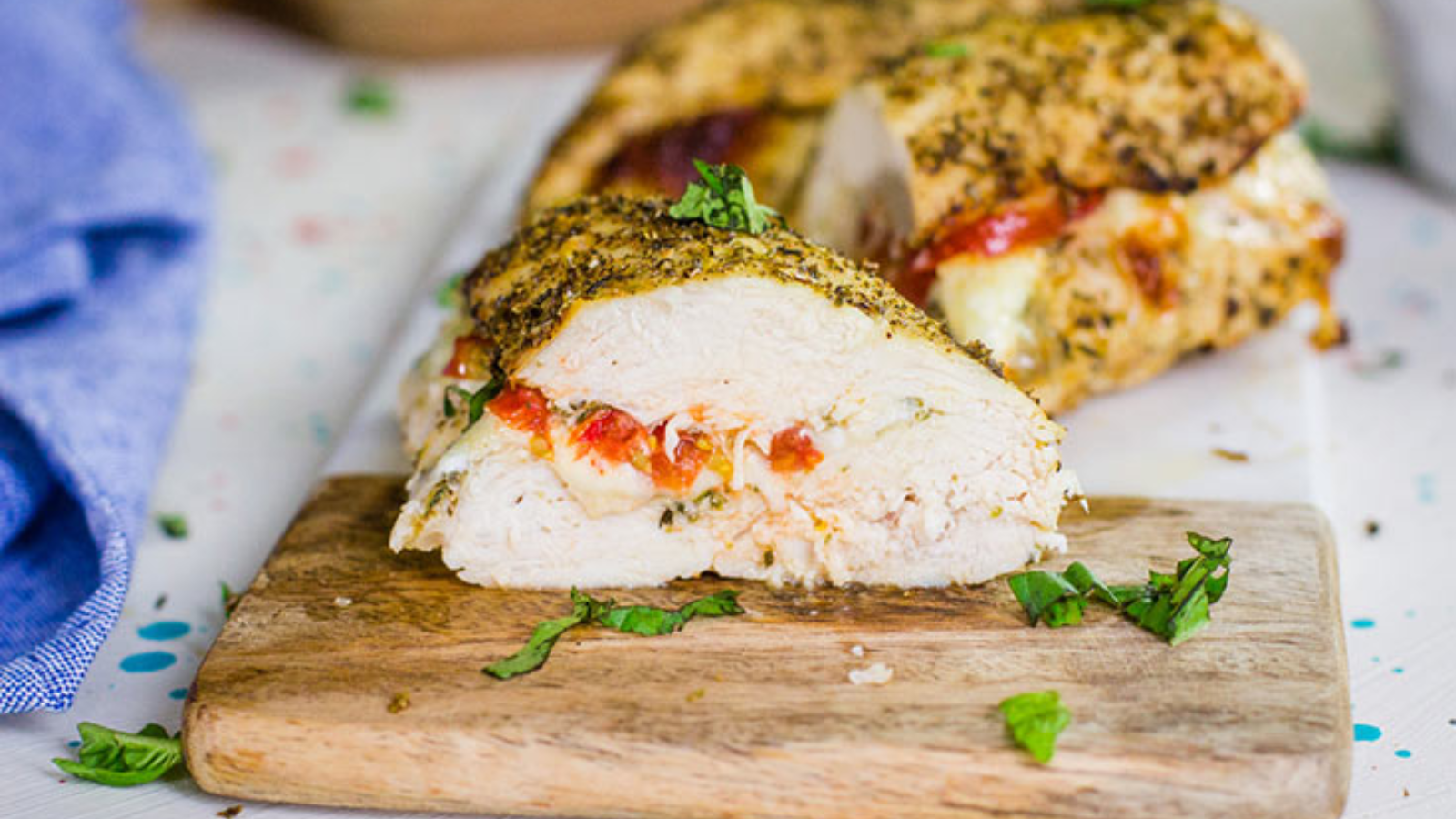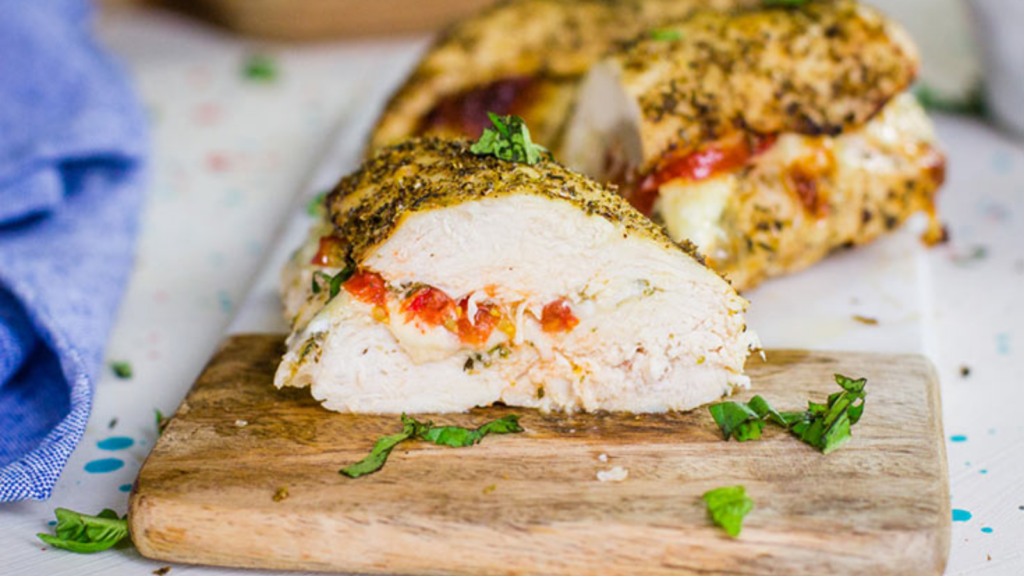 These Air Fryer Chicken Breasts are stuffed with nothing but pure flavor. They are well-seasoned and have some cheesy goodness in the middle. They are perfect for serving with rice and veggies.
8. Healthy Kung Pao Chicken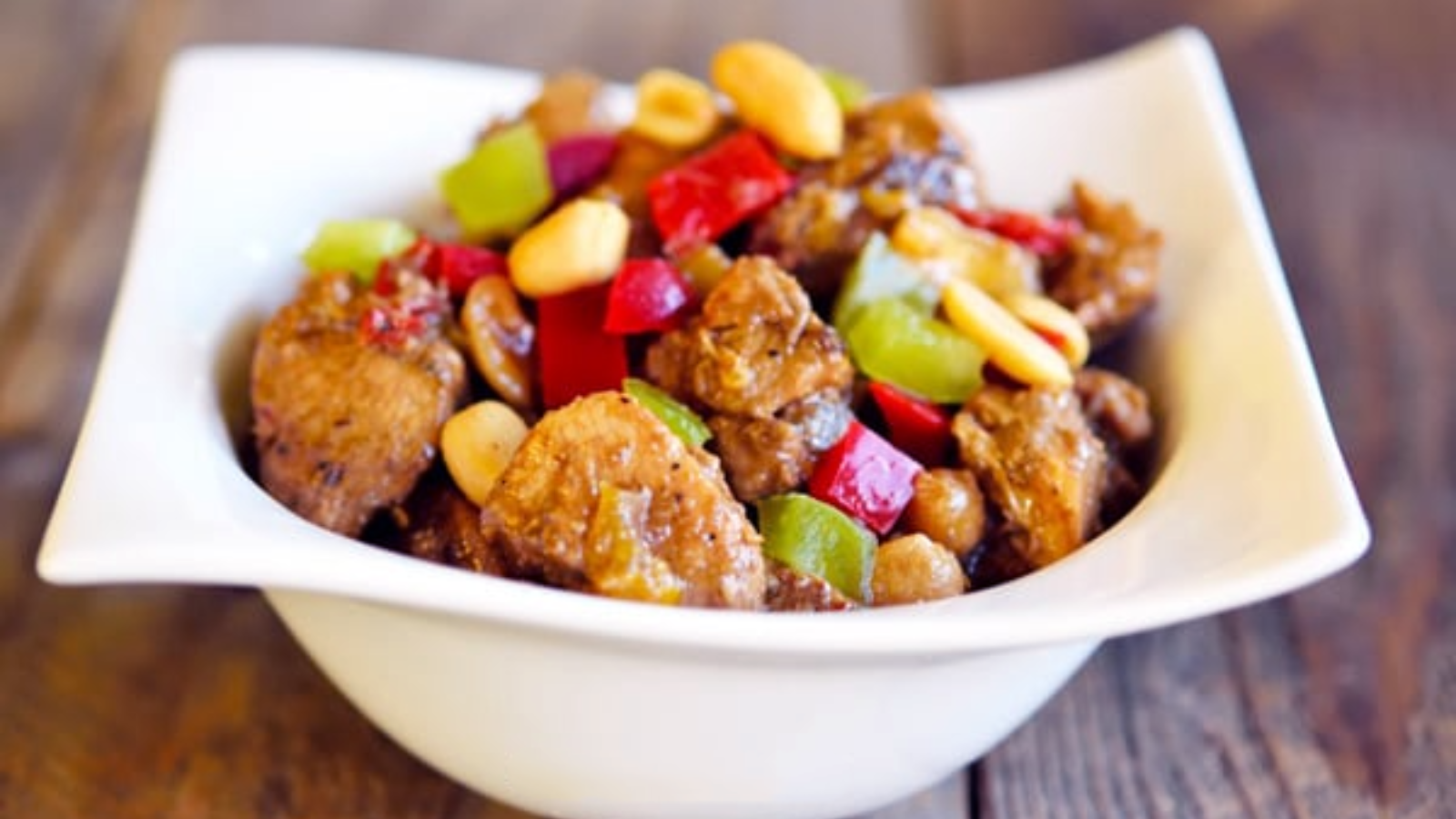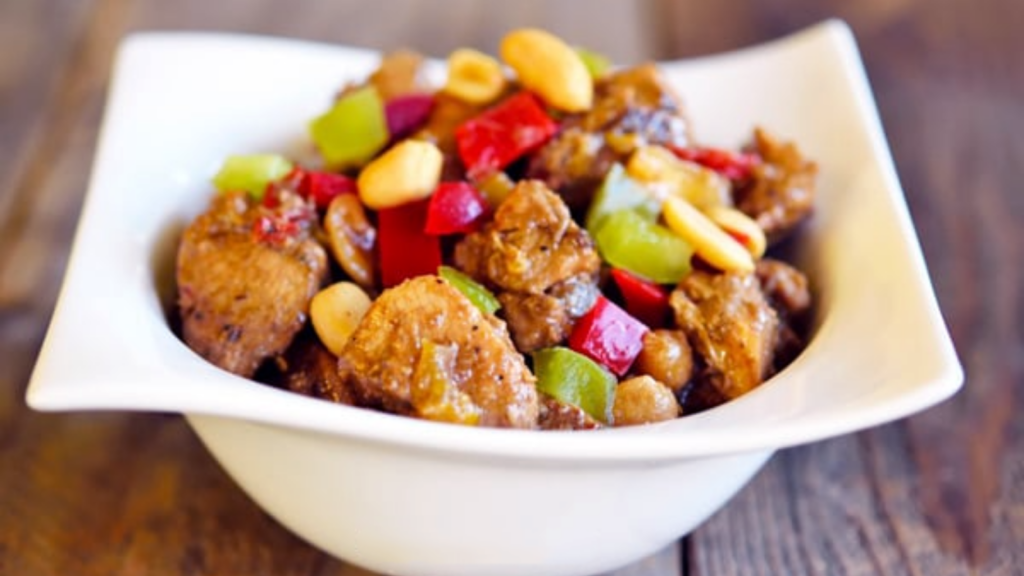 This healthy version of Kung Pao Chicken is better than the stuff you get at a restaurant. And if you want to reduce the fat content even further, you can "fry" this in chicken broth instead of oil to lower the fat and calories.
9. Healthy Enchiladas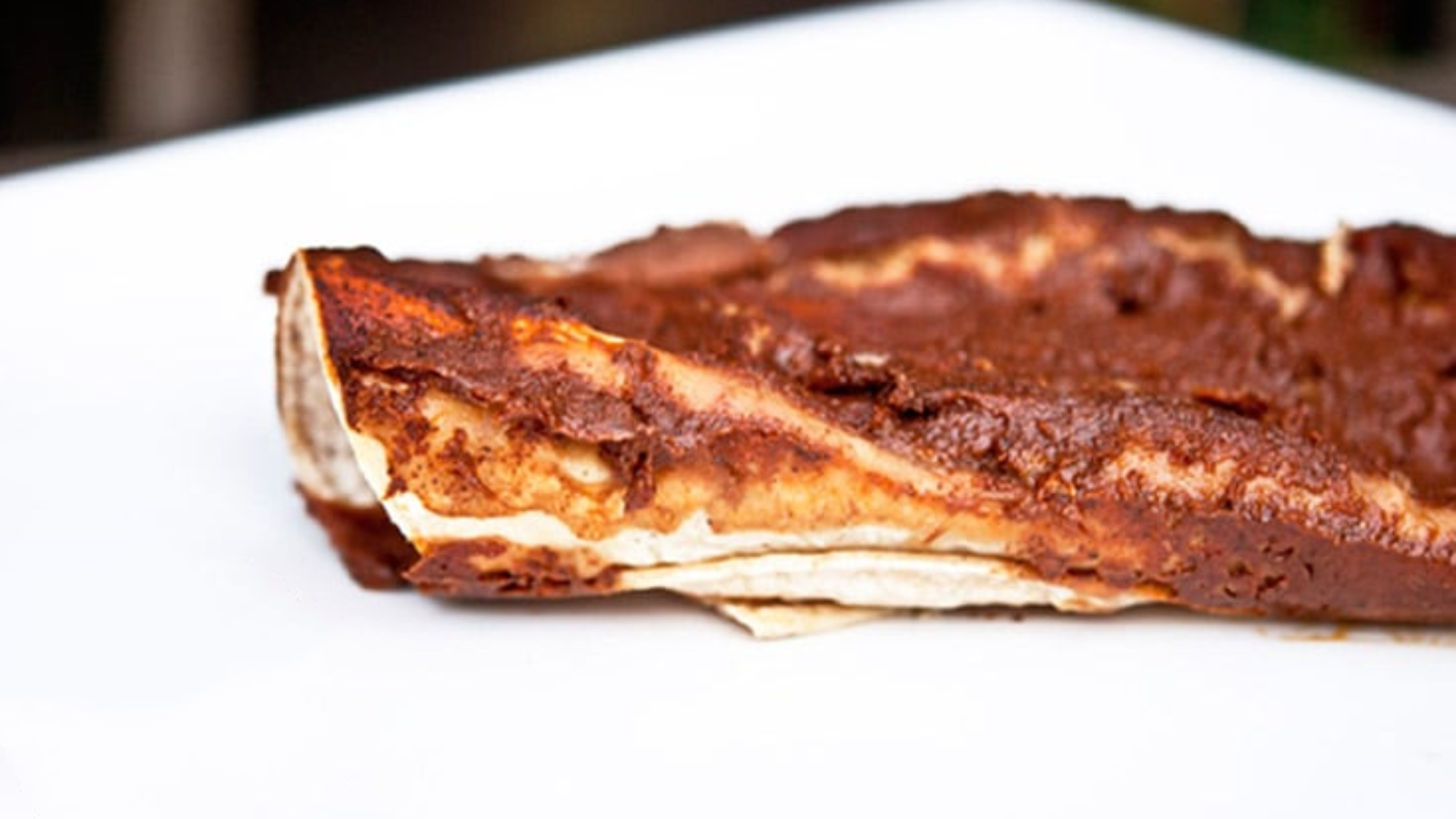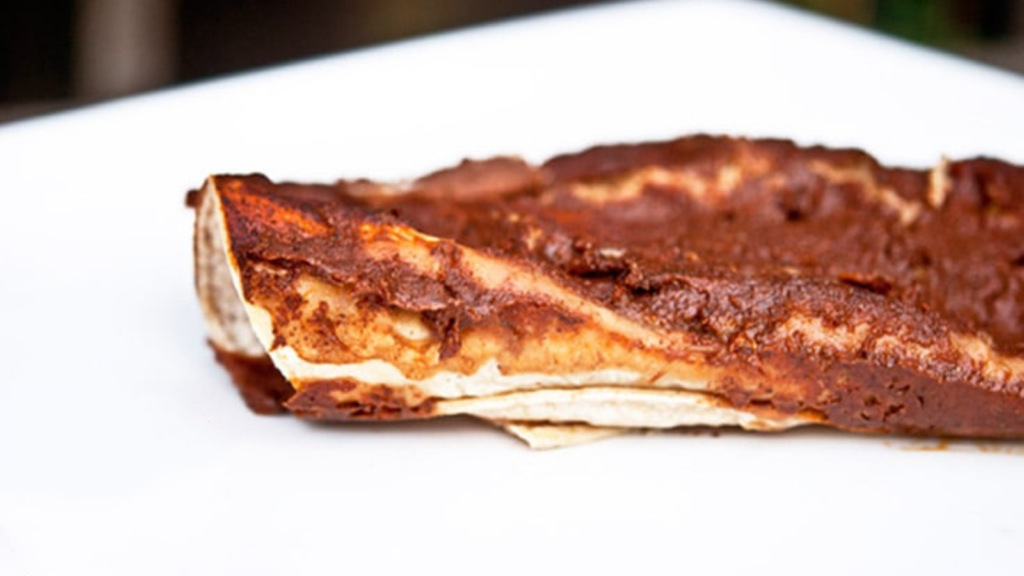 They might not look like much, but these are some of the most authentic-tasting Healthy Enchiladas you'll find. The made-from-scratch sauce is the secret to the amazing flavors of this dish. Don't let the looks fool you. Make this immediately.
10. Slow Cooker Hawaiian Chicken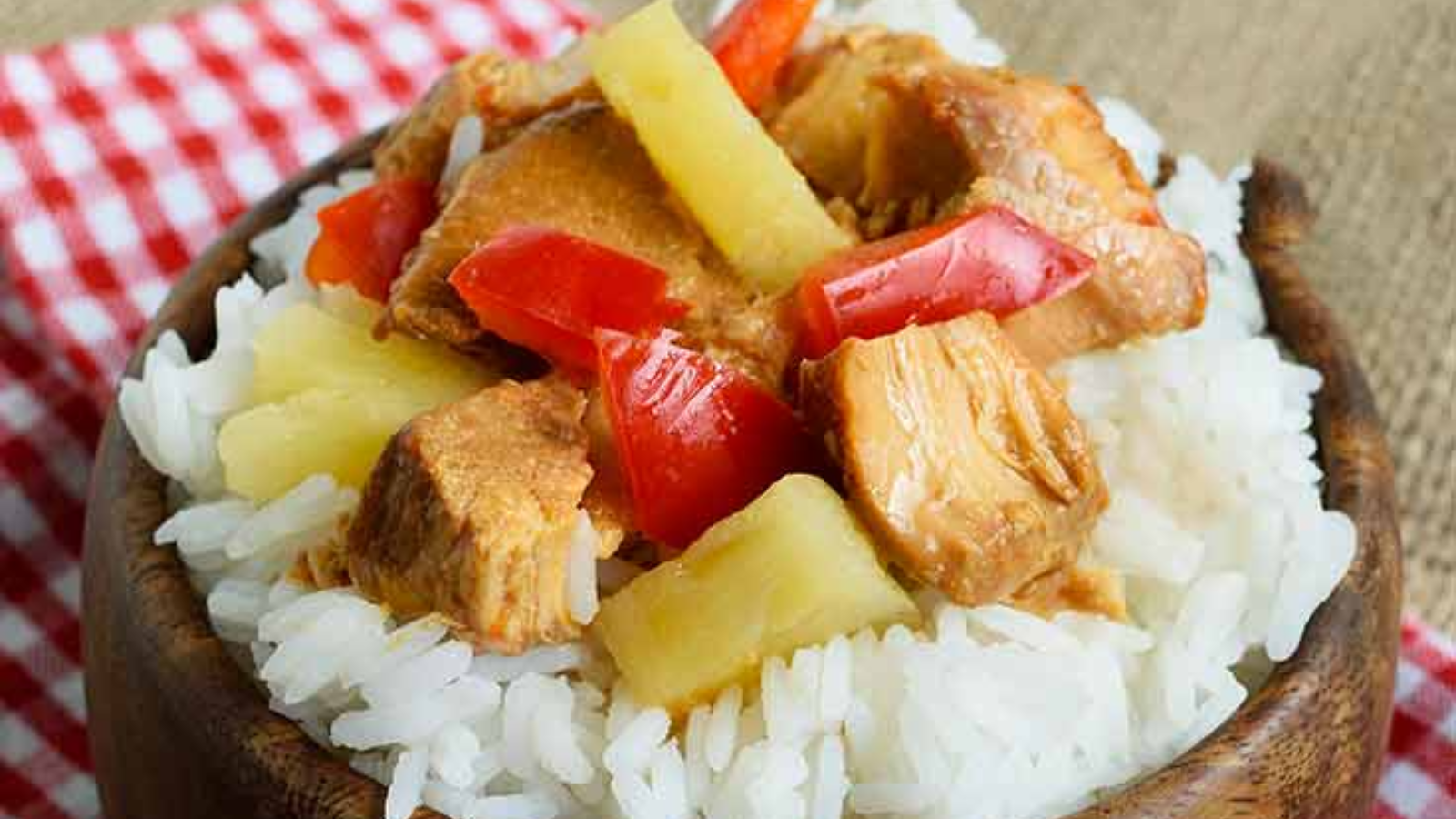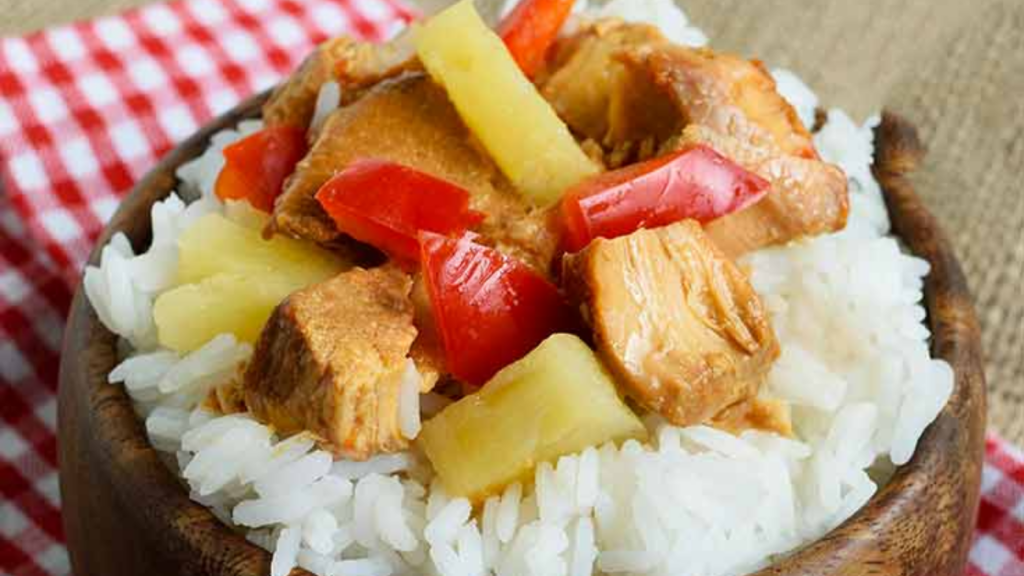 Love tropical flavors? This Slow Cooker Hawaiian Chicken is a great way to bring those flavors to your dinner tables. Lean cuts of chicken, fresh pieces of pineapple, and some red bell pepper, all served over rice.
11. Chicken Korma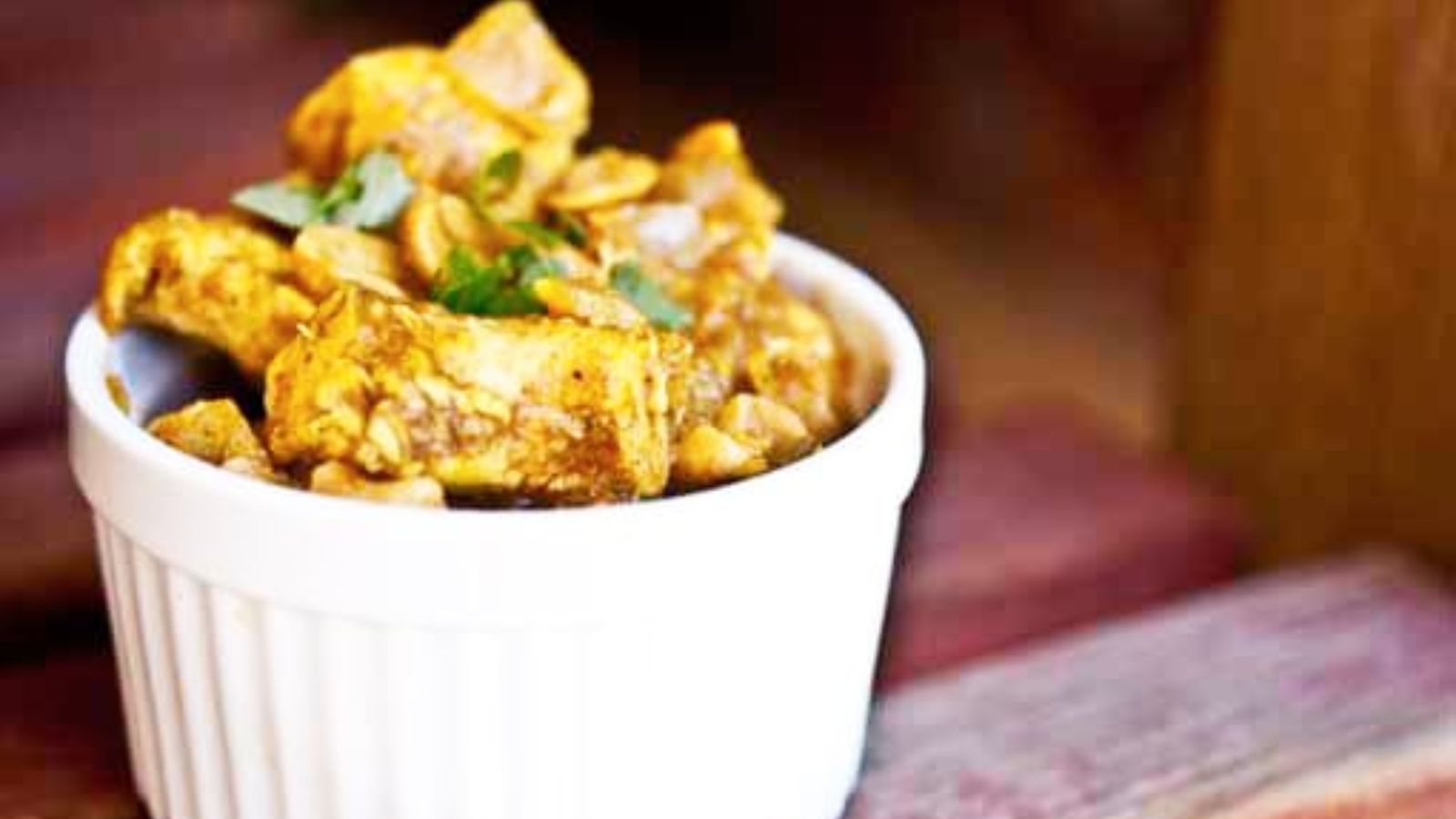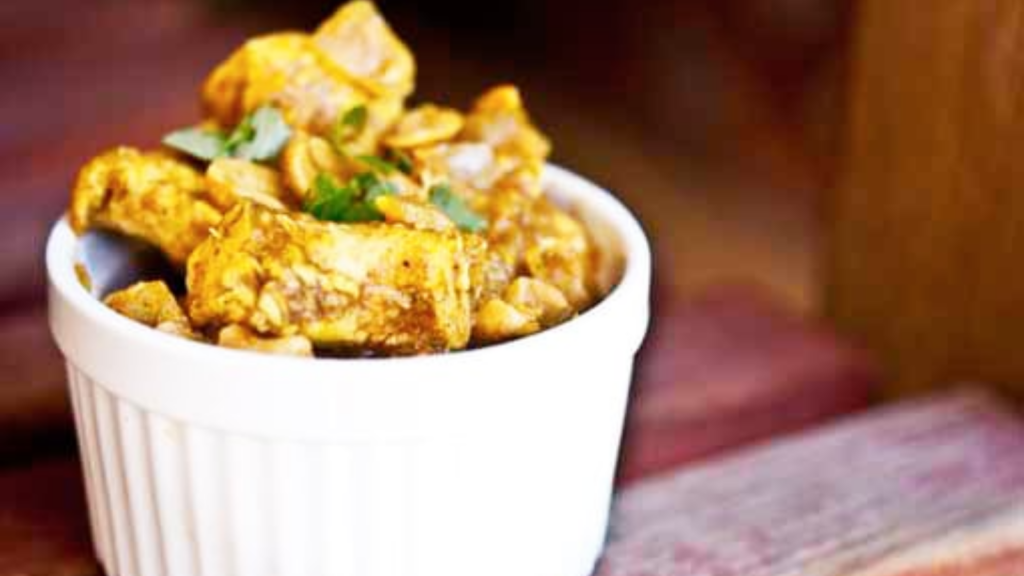 If you love Indian flavors, this Chicken Korma should definitely be on your to-cook list. It has all the classic flavors you love in Indian food, made with all-natural ingredients that are wonderful over a bowl of brown rice or with a side of naan.
12. Slow Cooker Southwestern Chicken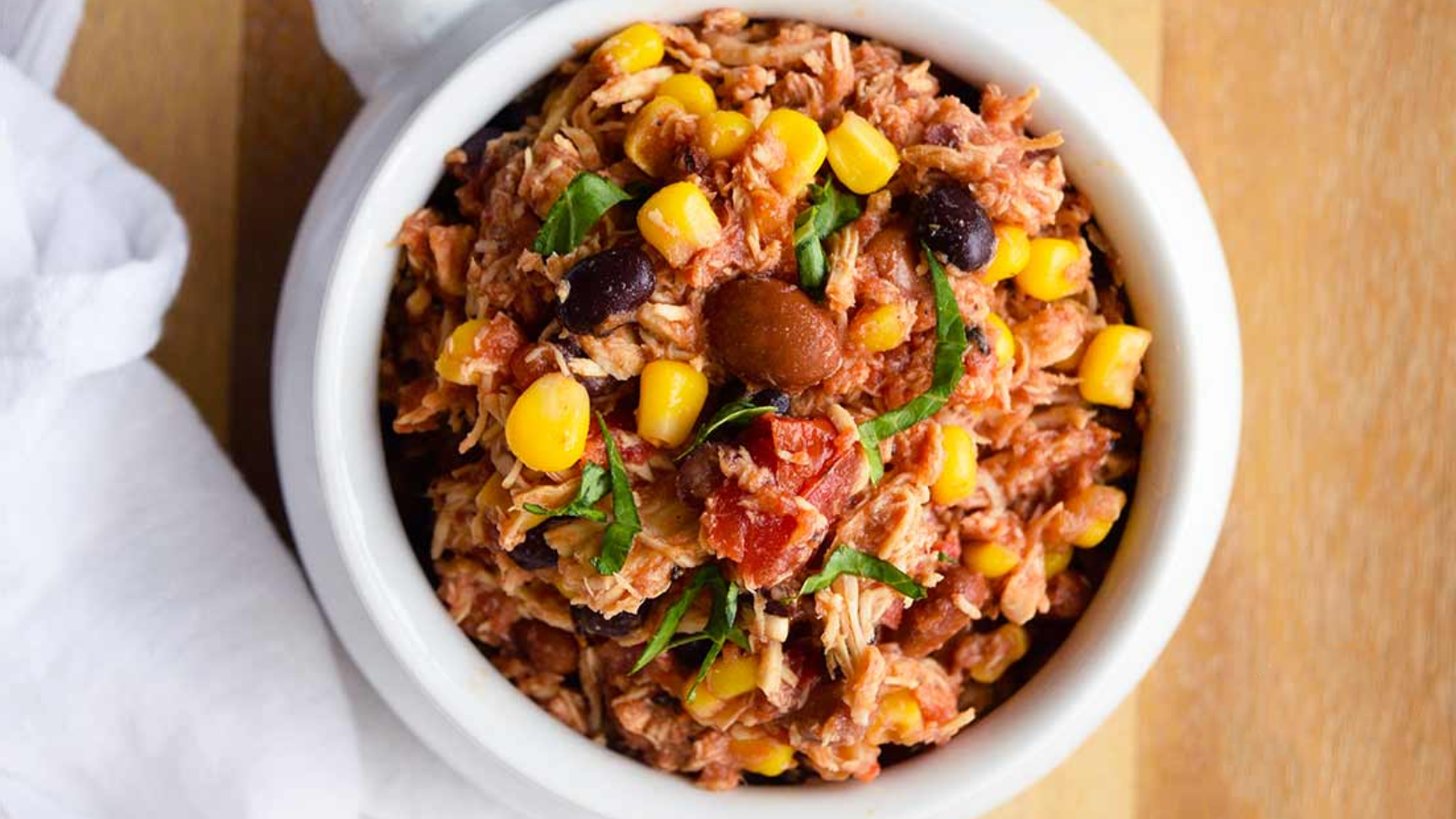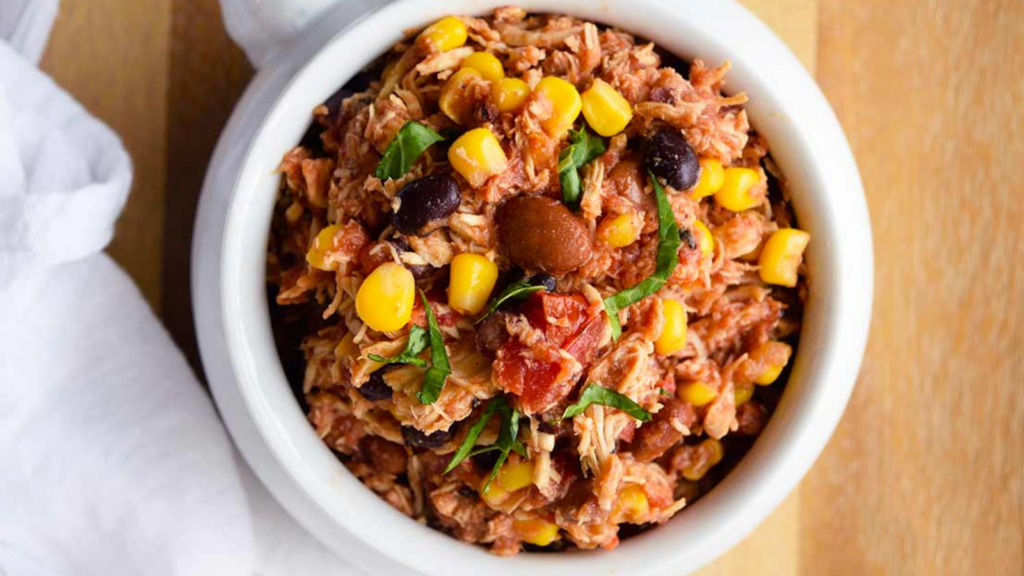 Southwestern flavors can be a fun option for dinner. They seem to go over well with people of all ages and usually make for a flavorful, filling meal. This Slow Cooker Southwestern Chicken is no exception, and dinner will cook itself in the slow cooker.
13. Mexican Chicken And Beans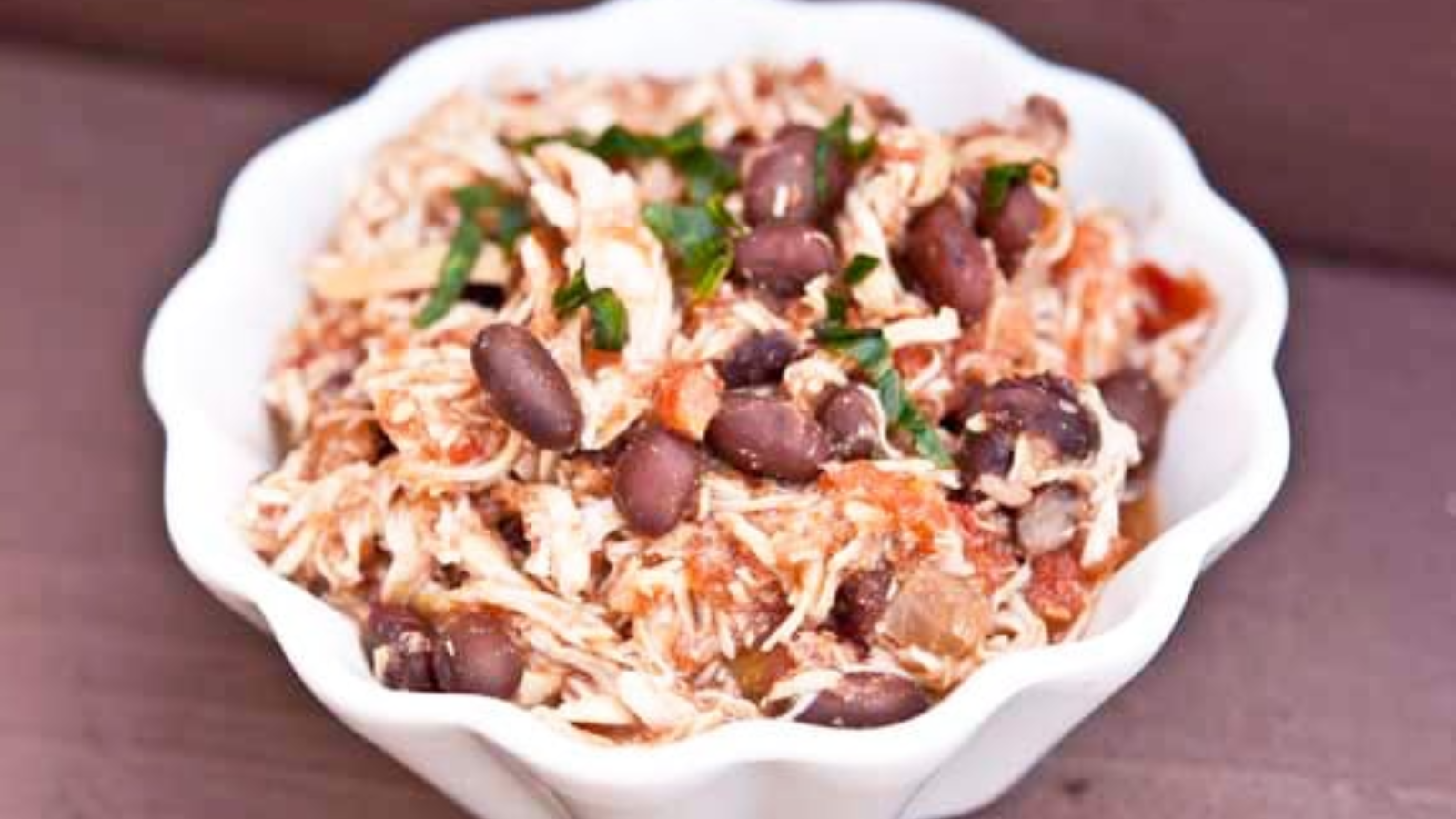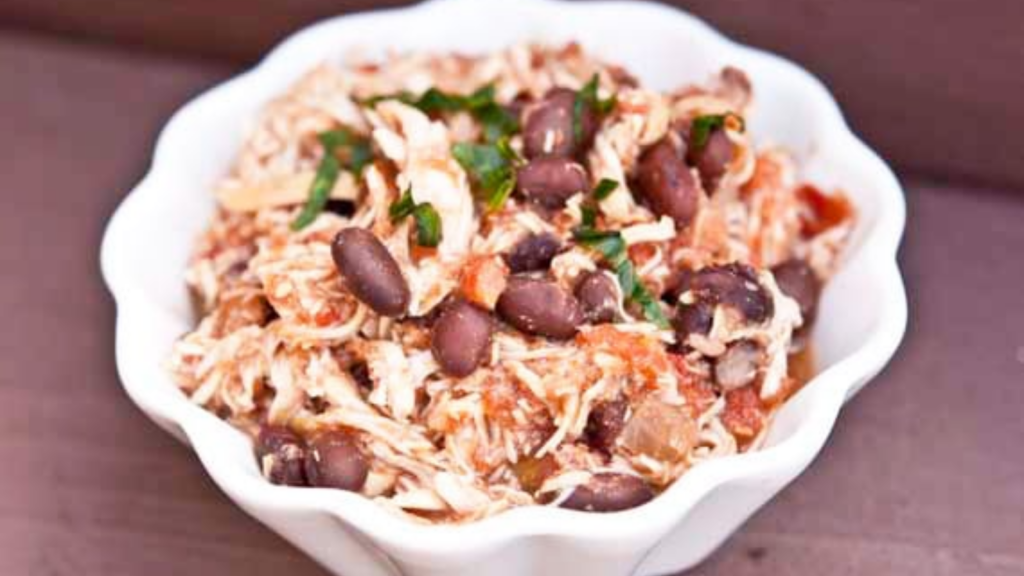 You can enjoy this Mexican Chicken And Beans by itself or inside tacos or burritos. Pair it with some Mexican rice and refried beans to round out the meal.
14. Mexican Chicken Skewers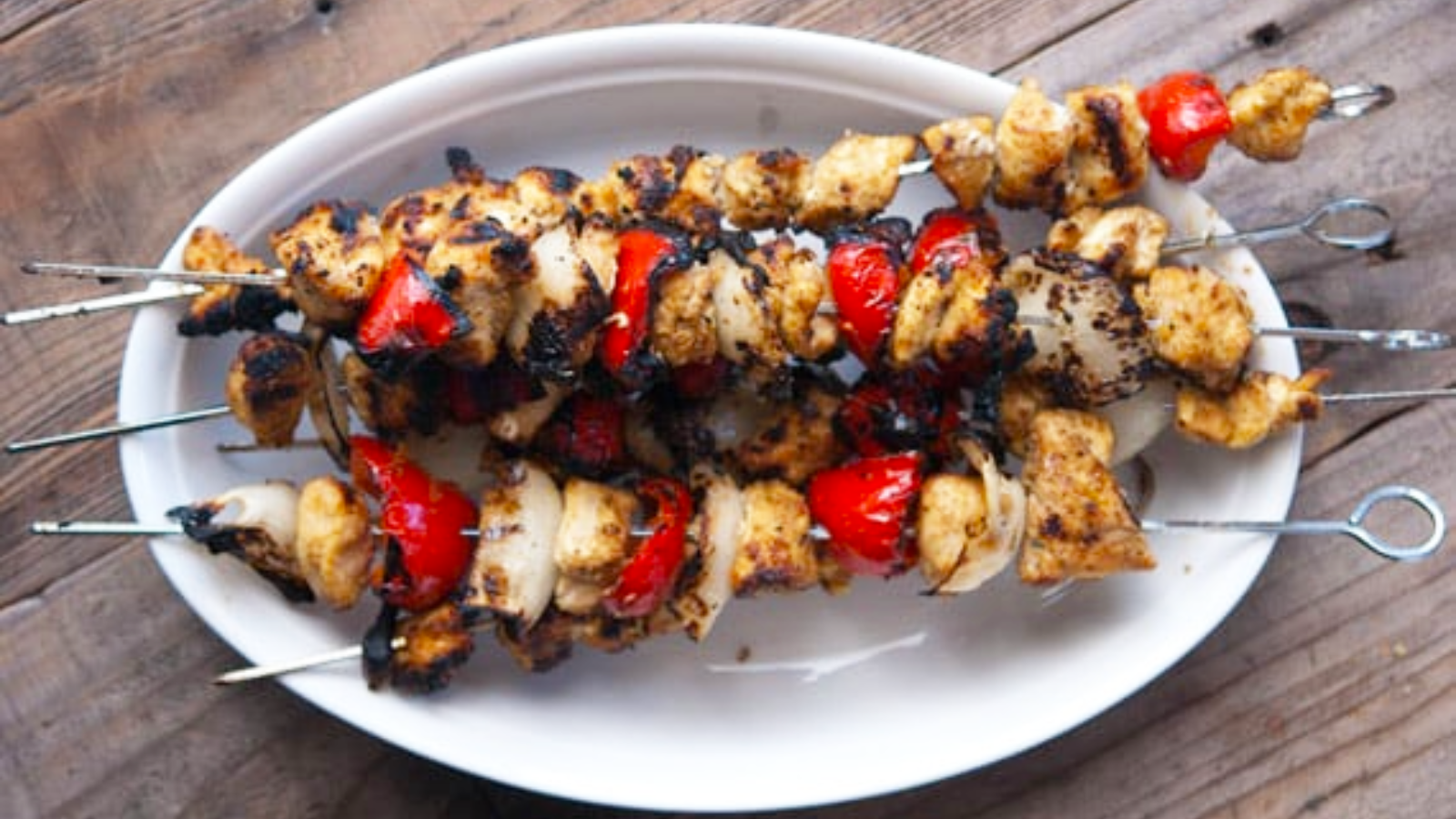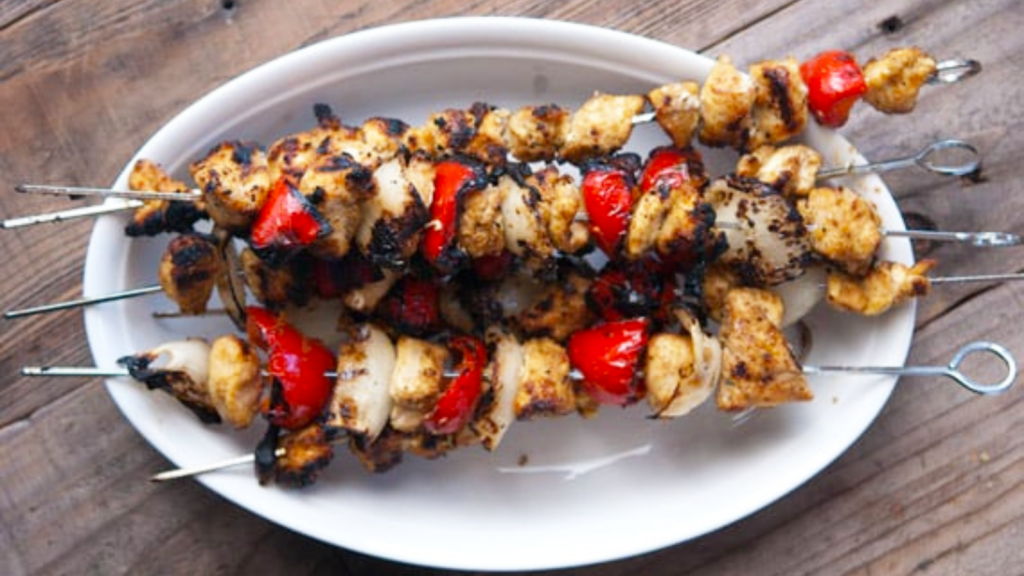 This wonderful Mexican Chicken Skewers dish is great straight off the barbecue this summer. Eat it as is, or remove everything from the skewers after cooking and use it as a taco filling or burrito filling.
15. Sheet Pan Chicken And Cauliflower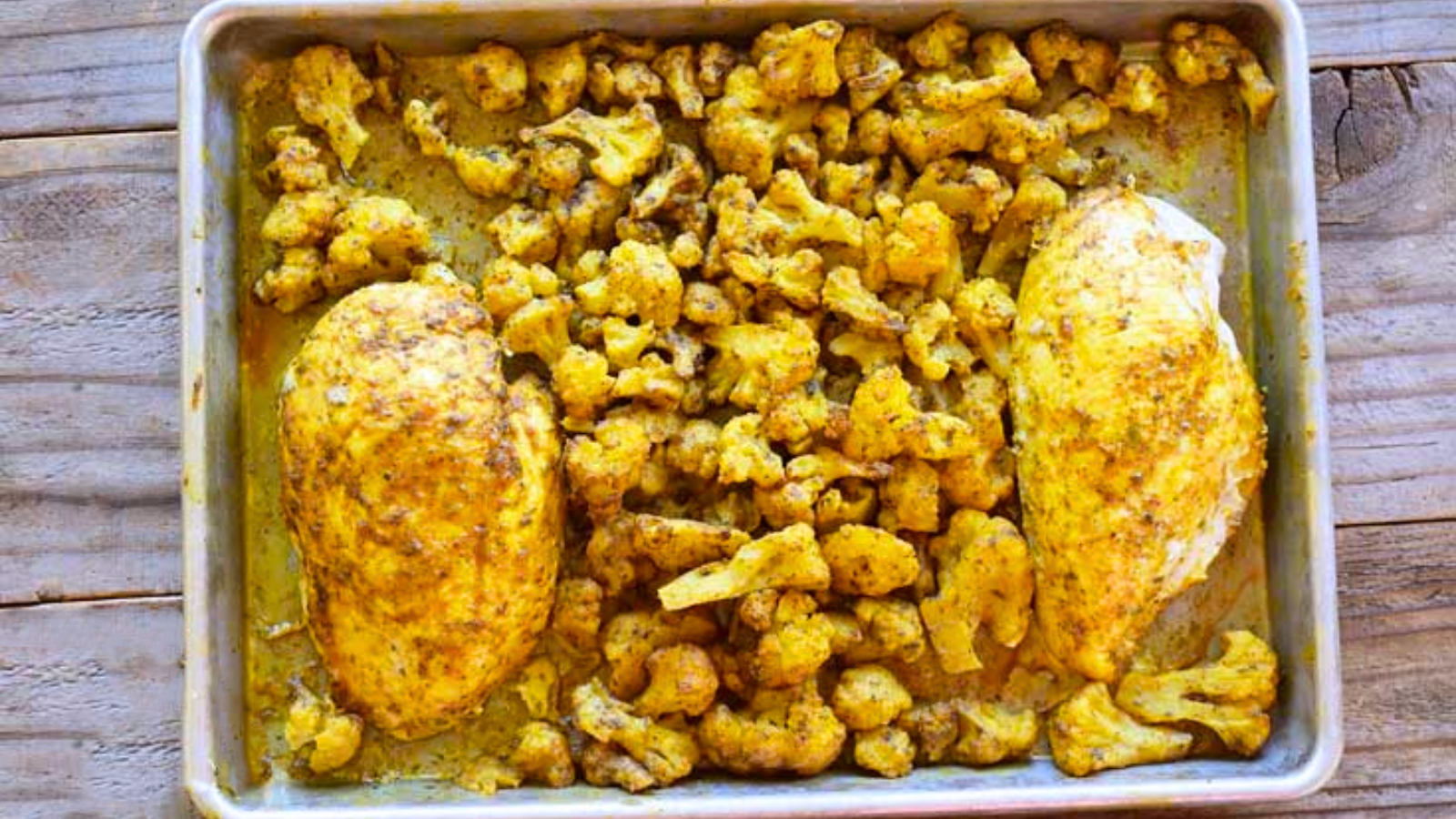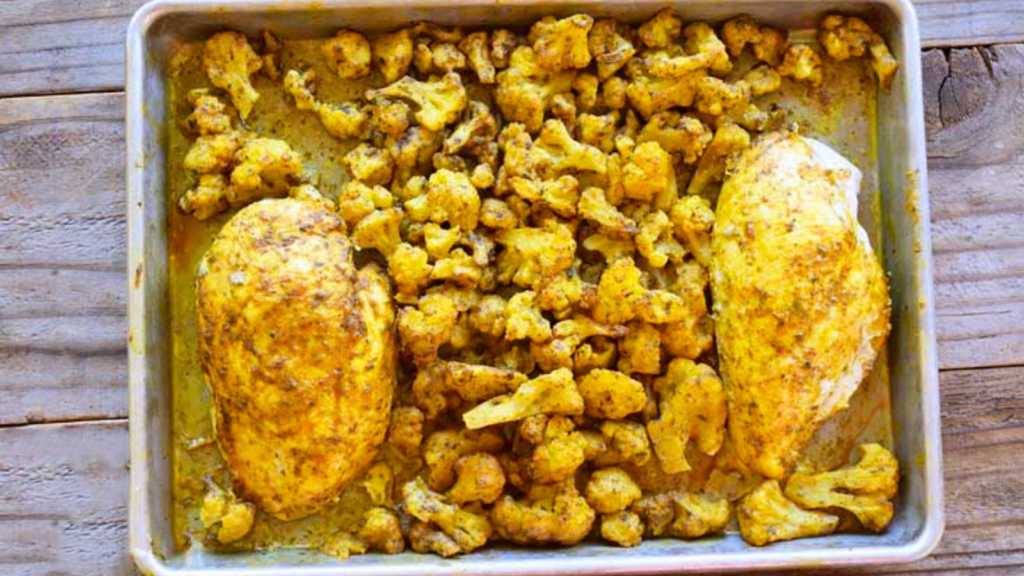 Try this Sheet Pan Chicken And Cauliflower recipe for dinner tonight, or simply use all frozen ingredients to stock up your freezer with it for a fast and easy, busy weeknight meal.
16. Cinnamon Carrots And Chicken Sheet Pan Dinner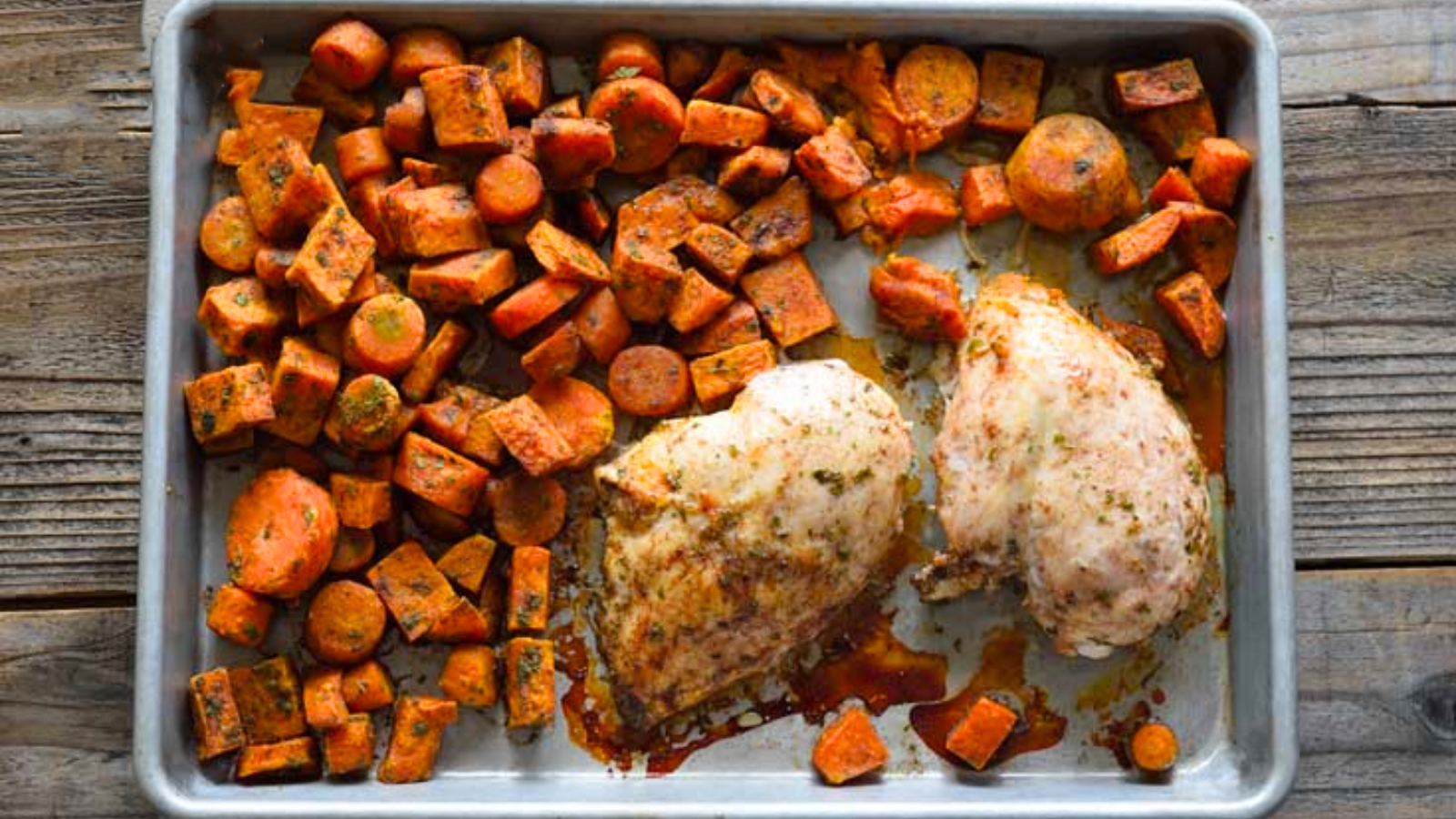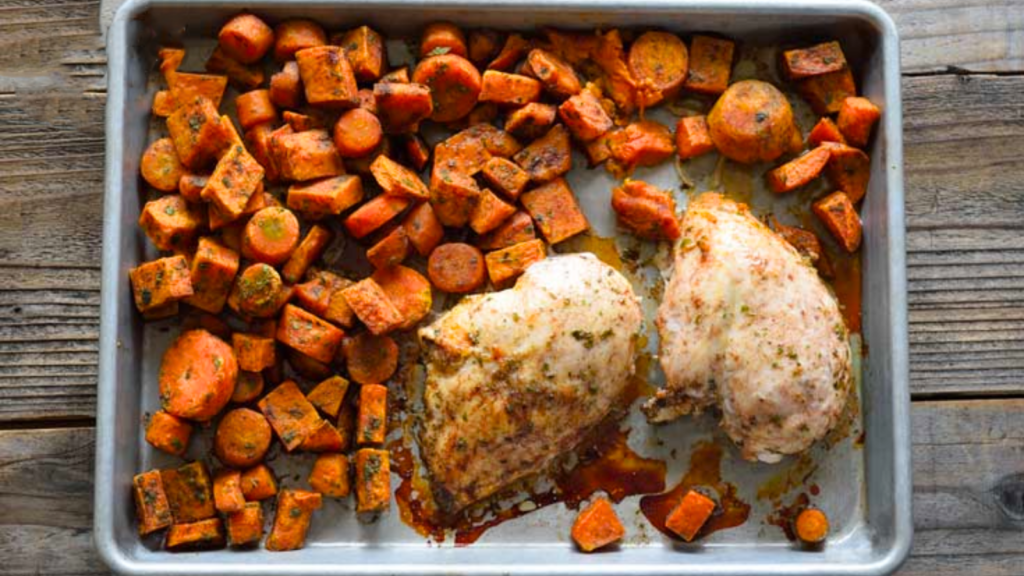 This Cinnamon Carrots And Chicken Sheet Pan Dinner is a simple, easy way to get a healthy dinner on the table. You can use all frozen ingredients if you wish, which makes it a great option for prepping ahead of time. Just dump everything on a baking pan, and dinner will come out of the oven an hour or so later. Serve with a side of rice to round out the meal.
Sick Of The Same Ol' Chicken For Dinner? Here Are 101 New Ways To Make It!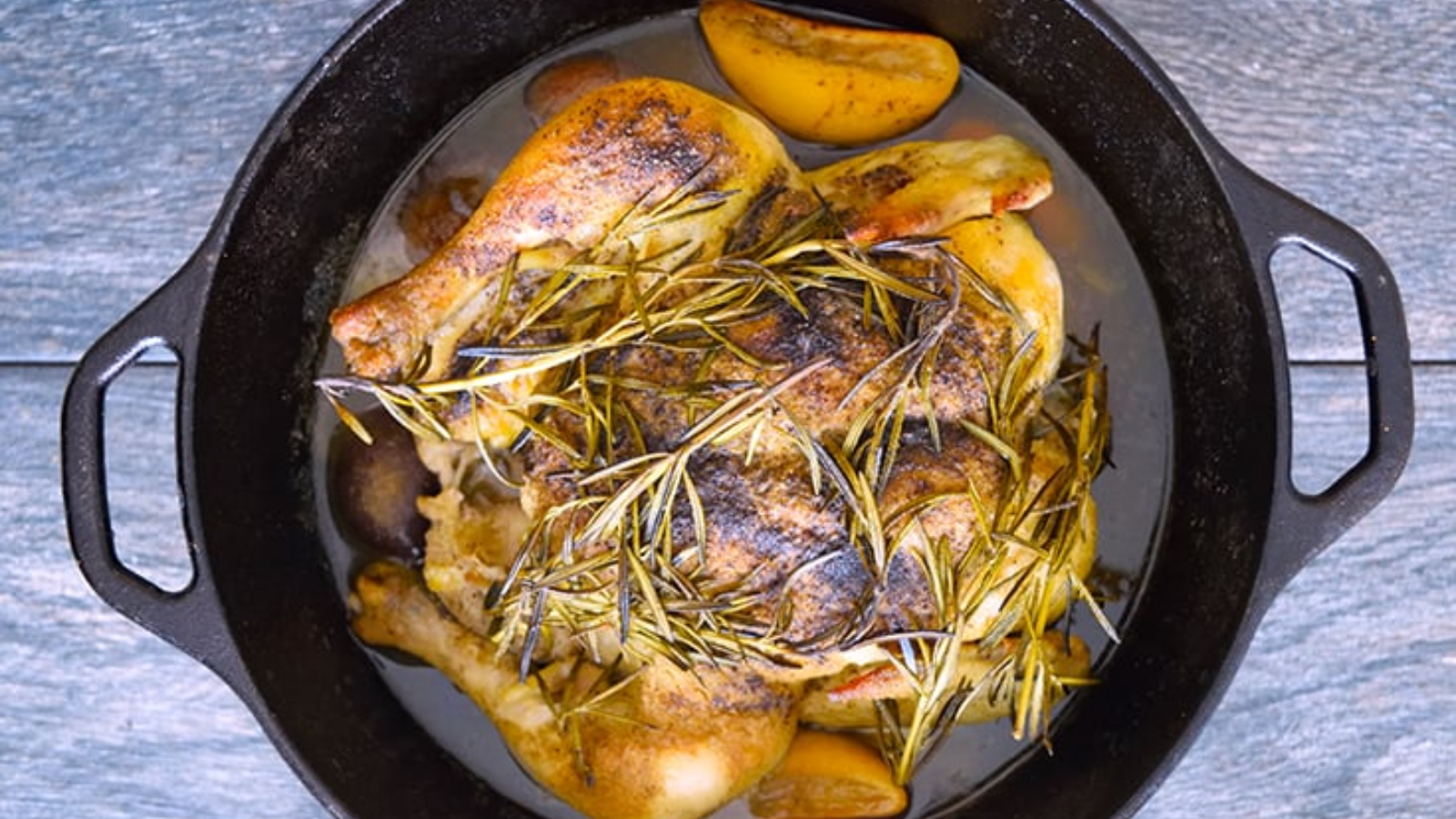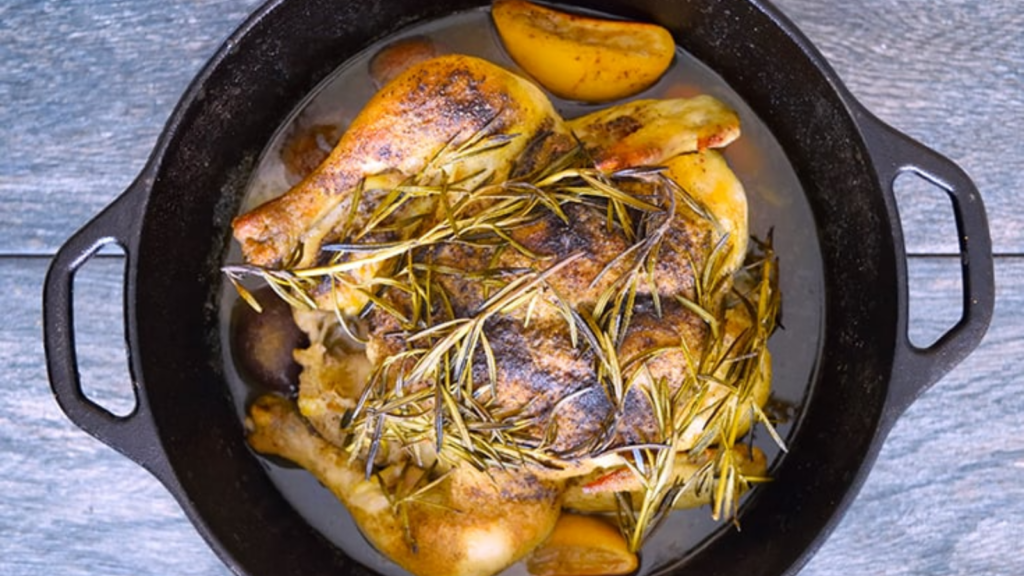 Having chicken for dinner… again? Here are 101 new ways to level up your dinner game tonight.
Healthy Ground Turkey Dinner Ideas That Actually Taste Good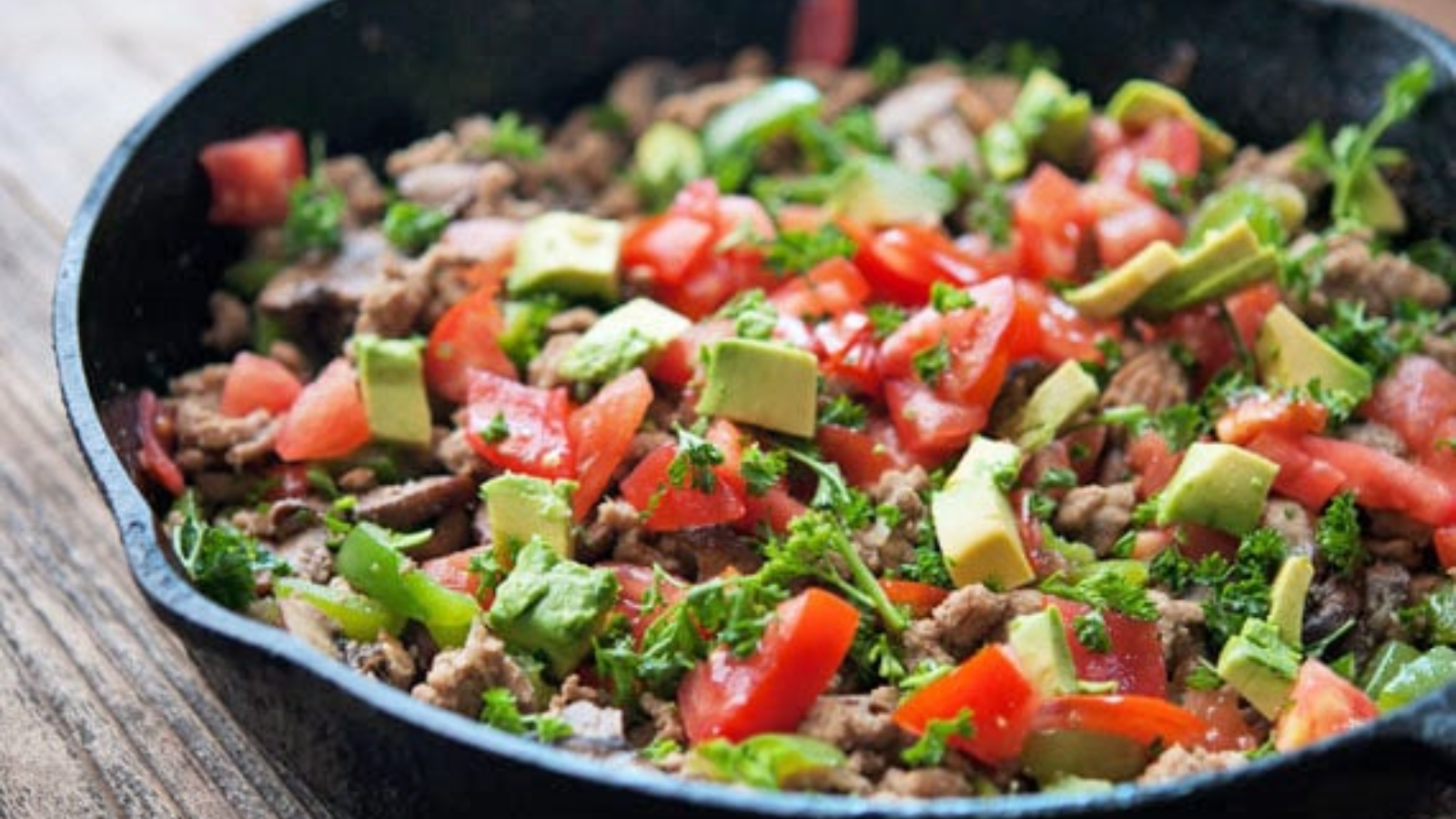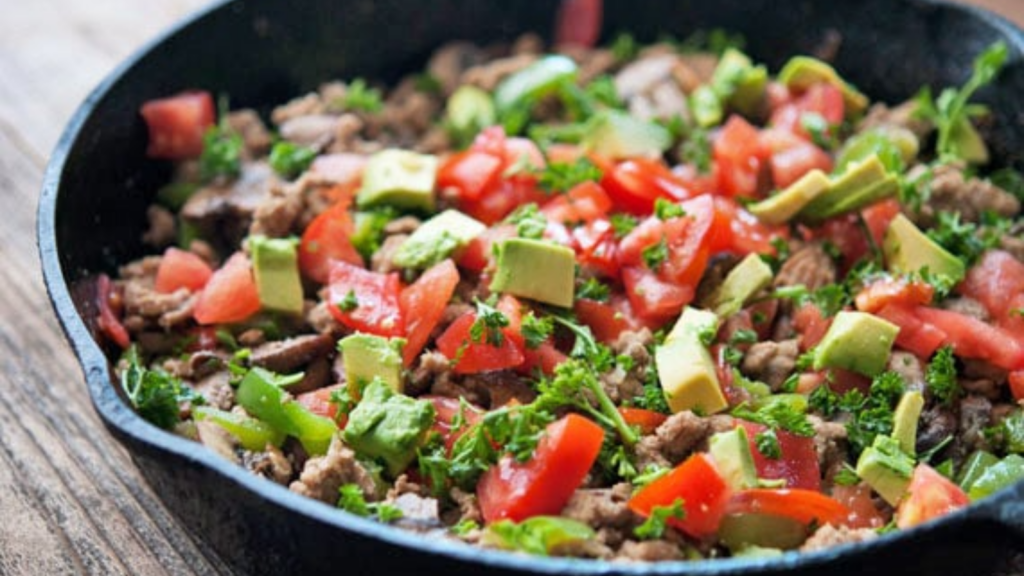 Lean ground turkey is a great replacement for ground beef if you are working on your health. Here, we give you 17 Meals with ground turkey that are surprisingly good for you.
While You're Cooking, Prep Breakfast For Tomorrow Too. It Only Takes 5 Minutes!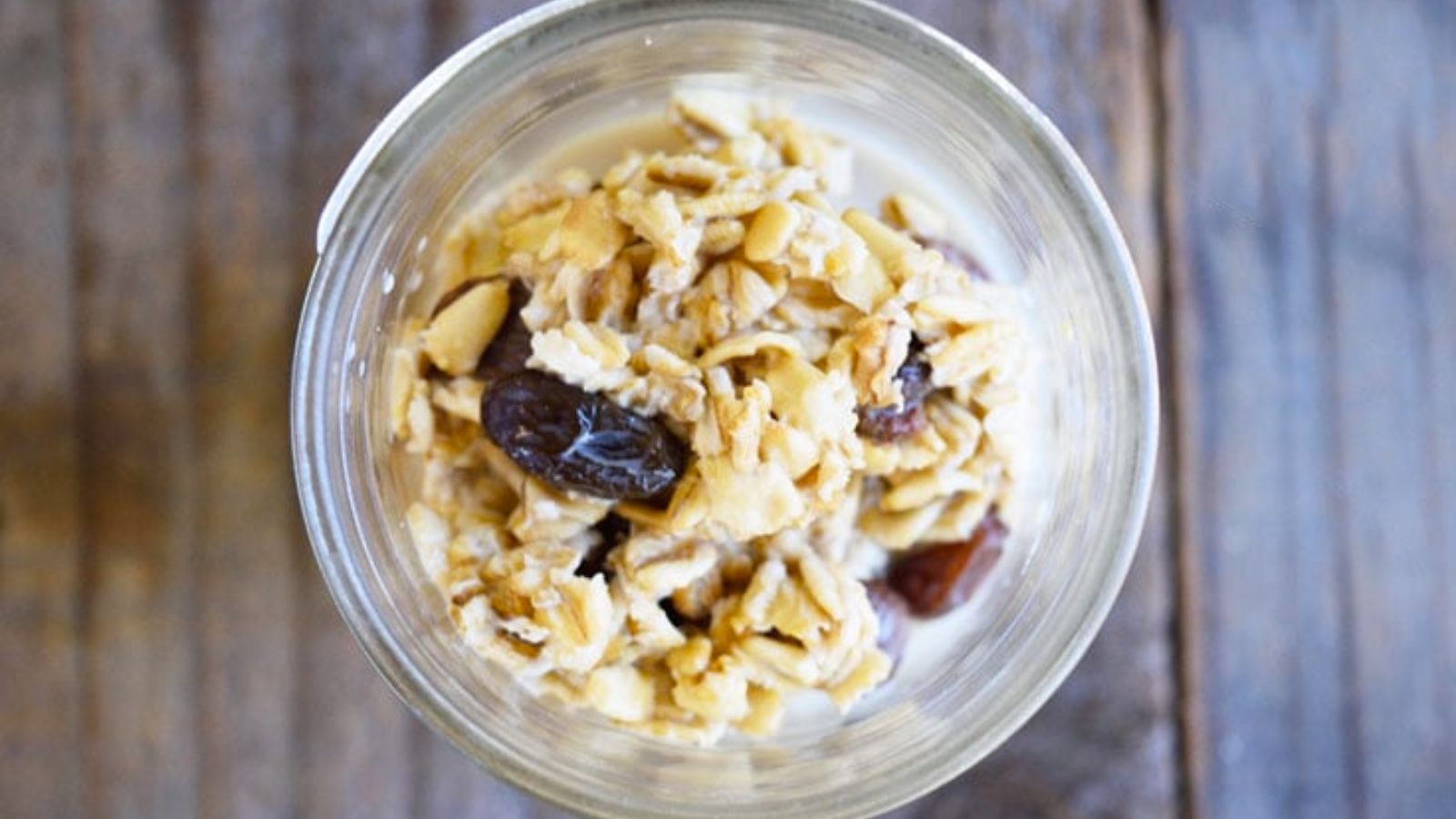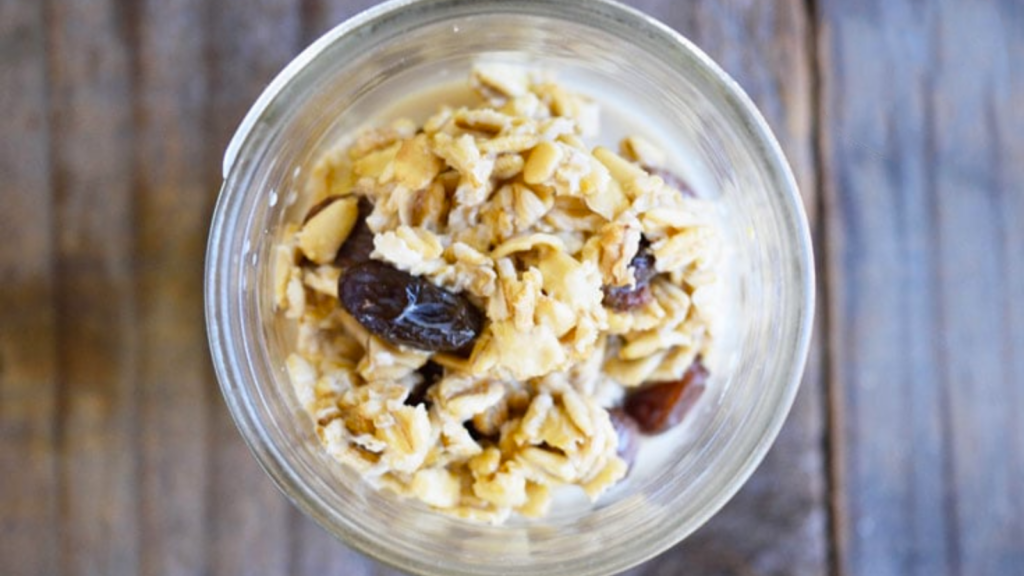 Prepping overnight oats the night before is a fantastic way to ensure that your morning runs smoothly. These delicious oatmeal recipes are prepped in just 5 minutes. In fact, you can even make homemade oatmeal packets with these recipes, so all you have to do is grab a packet and get it in the fridge.
This originally appeared on The Gracious Pantry.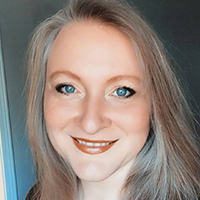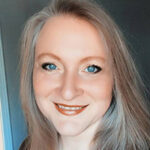 I'm Tiffany, a writer for MSN and the AP Newswire, a cookbook author, digital publisher, food lover, and mom. I create healthy, clean eating recipes for everyday living.