15 Pork Dinners You Have To Try
This post may contain affiliate links. Read my
Privacy Policy.
As an Amazon Associate I earn from qualifying purchases.
If you love pork, don't skip this list of delicious pork recipes. The recipes themselves are easy to make with simple, all-natural ingredients, and the flavors are wonderful. Make these for yourself or for the family. Either way, there won't be any complaints around the dinner table.
1. Pineapple Pork Kabobs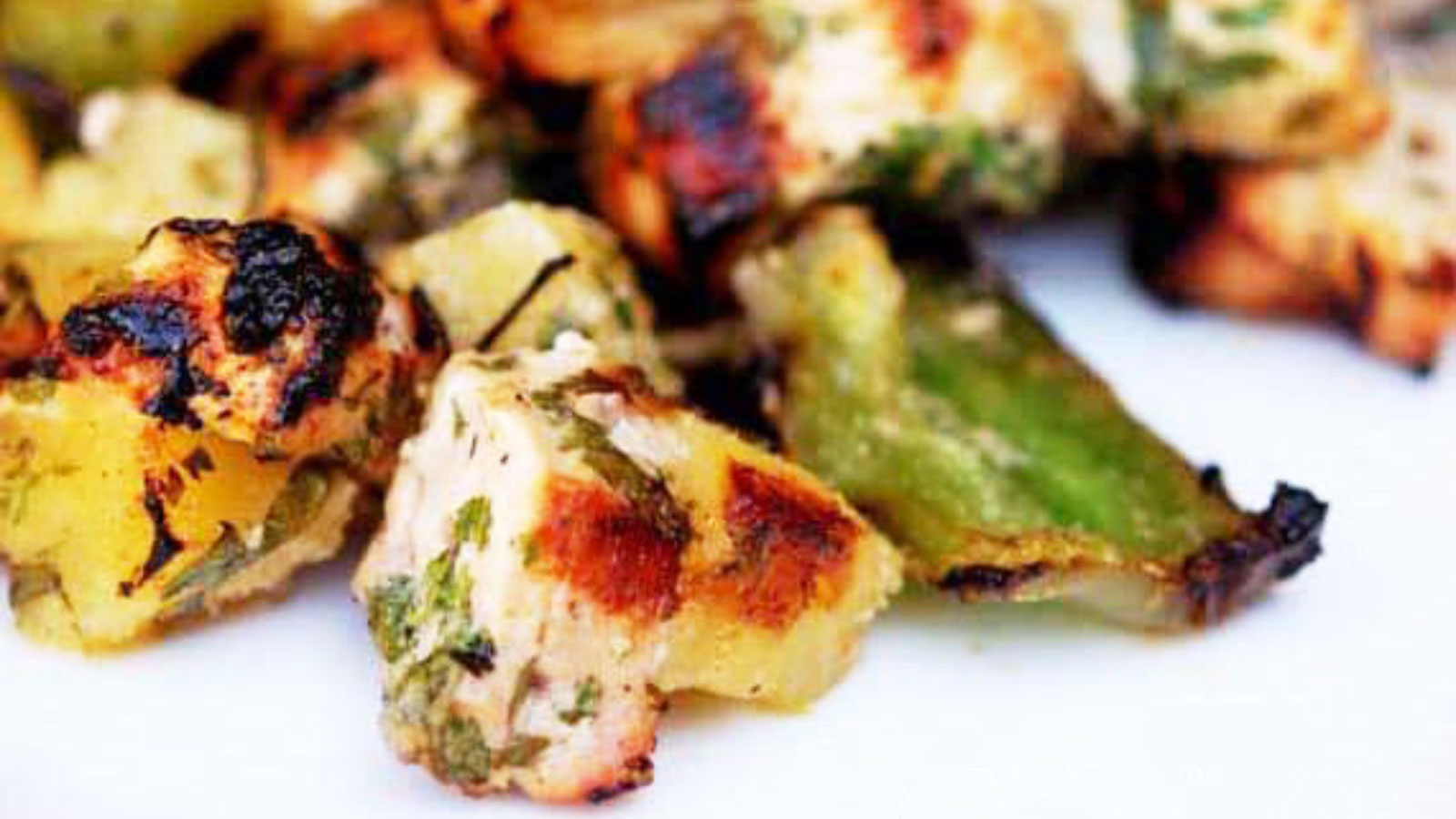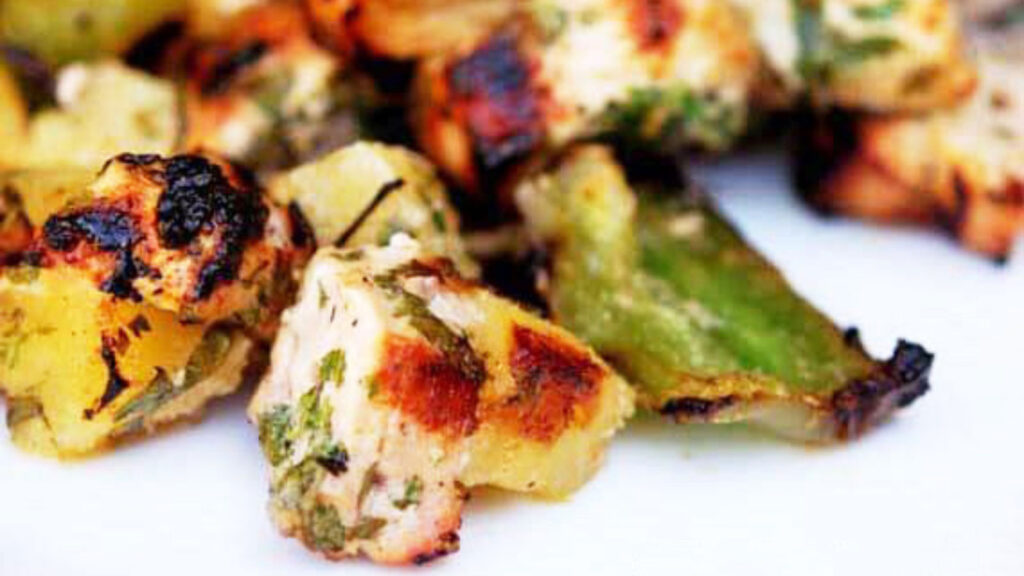 The pineapple pork kabobs are made of tender pieces of pork drenched in cilantro and pineapple juice and grilled to perfection. Throw in some pineapple chunks and a few bell peppers, and you've got one fantastic meal.
2. Pork Fajitas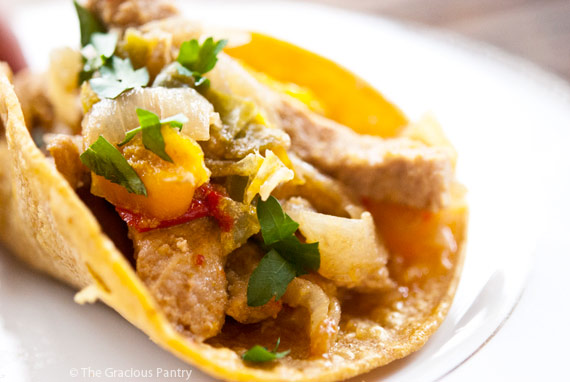 It's never a bad time for some fajitas – especially when they're made with juicy, savory pork chops. Serve these Pork Fajitas with warm tortillas, guacamole, corn salsa, and all the fixings for a fun family dinner.
3. Air Fried Pork Chops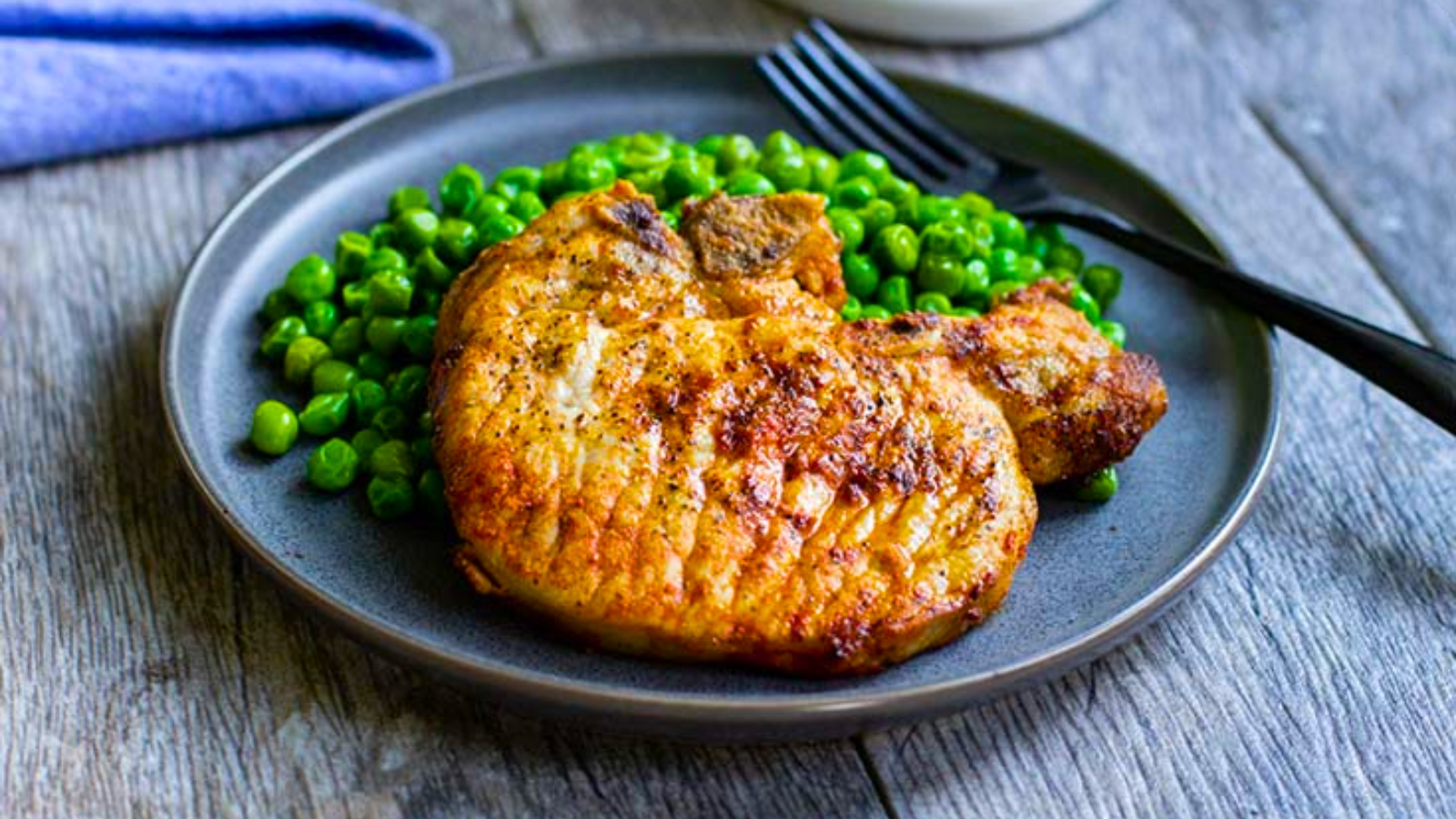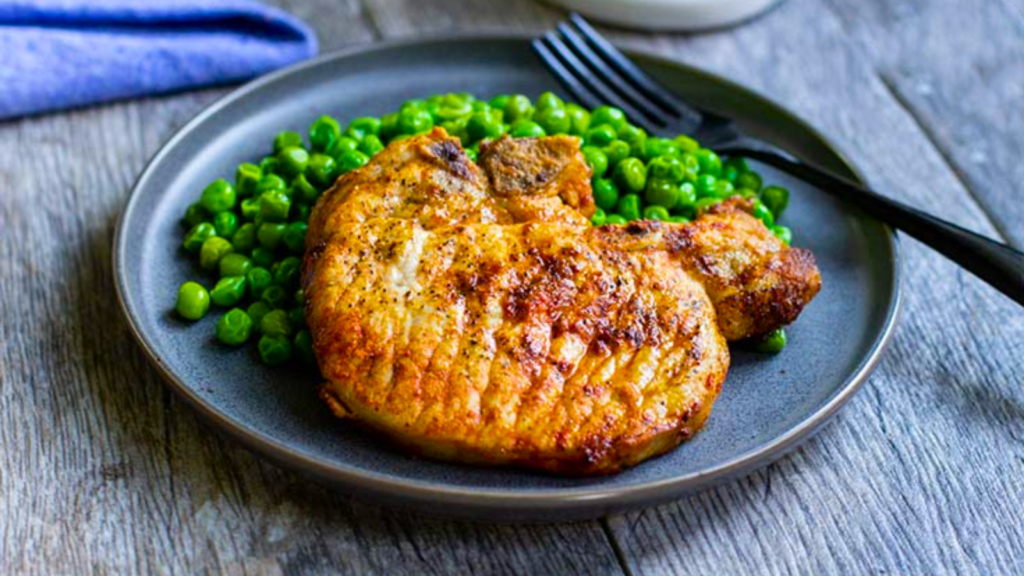 If you have an air fryer, look no further than this Air Fried Pork Chops recipe for something to have for dinner tonight. Serve with your favorite veggies and maybe a baked potato or some rice. These are beyond delicious.
4. Pork Ragout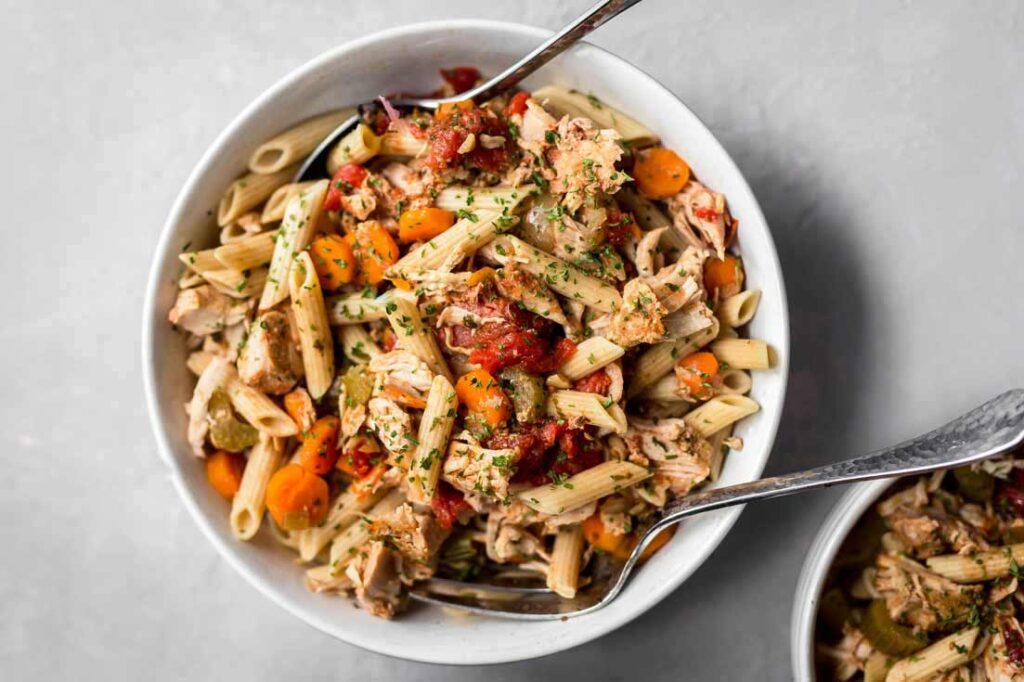 Pork Ragout is an amazing comfort meal. It's great in any weather, hot or cold, and gives you a complete one-dish meal. Just add a green side salad to round out the meal.
5. Balsamic Pork Chops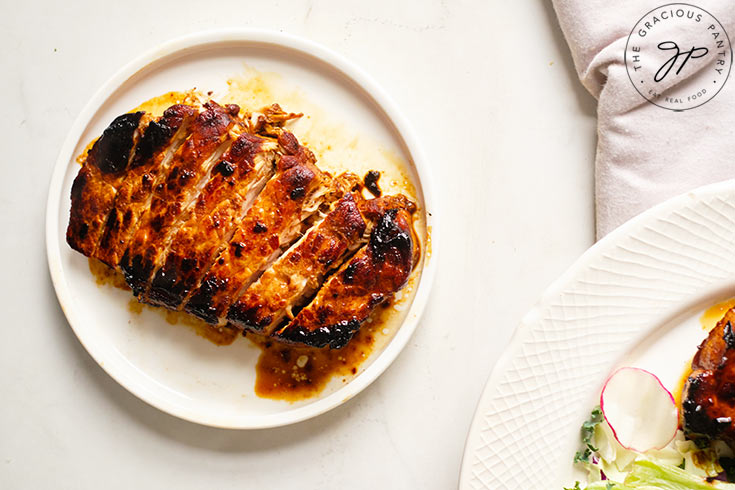 In case you didn't know, balsamic vinegar is a fabulous way to season pork. It's a simple, healthy ingredient that adds a ton of flavor. These Balsamic Pork Chops are a perfect example of that.
6. Pork And Beans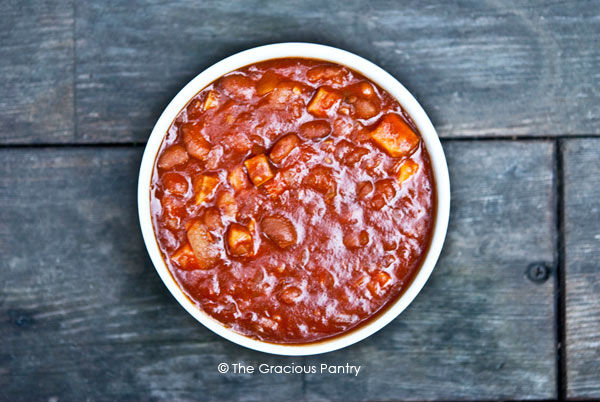 Love Pork And Beans? It's definitely a comfort food type of meal, and this healthier version makes it even better!
7. Herb Crusted Pork Loin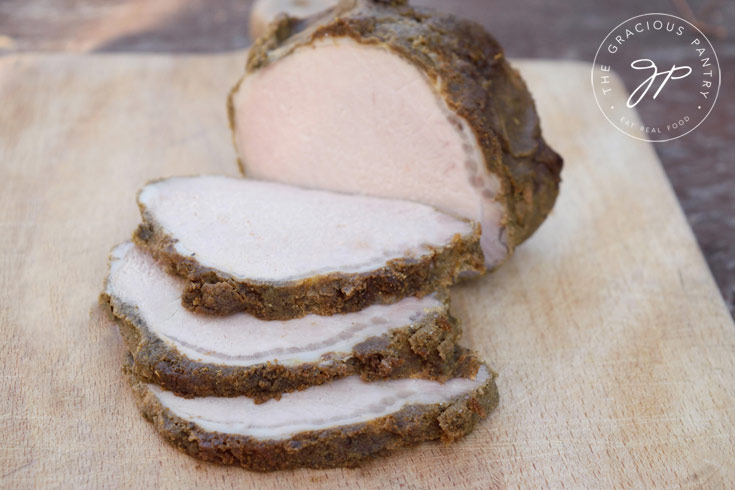 If you prefer a pork loin for dinner, this Herb Crusted Pork Loin might be just what you're looking for. Crusted in delicious herbs and spices, this one is great served with mashed potatoes and veggies.
8. Roasted Garlic And Onion Pork Chops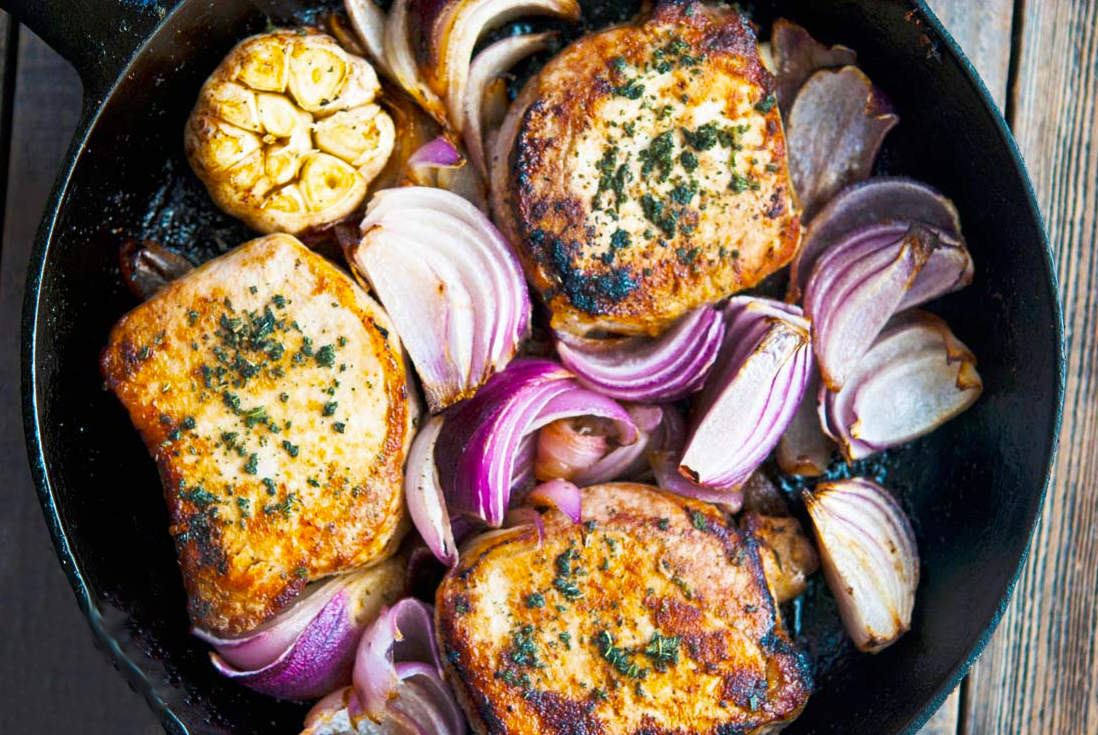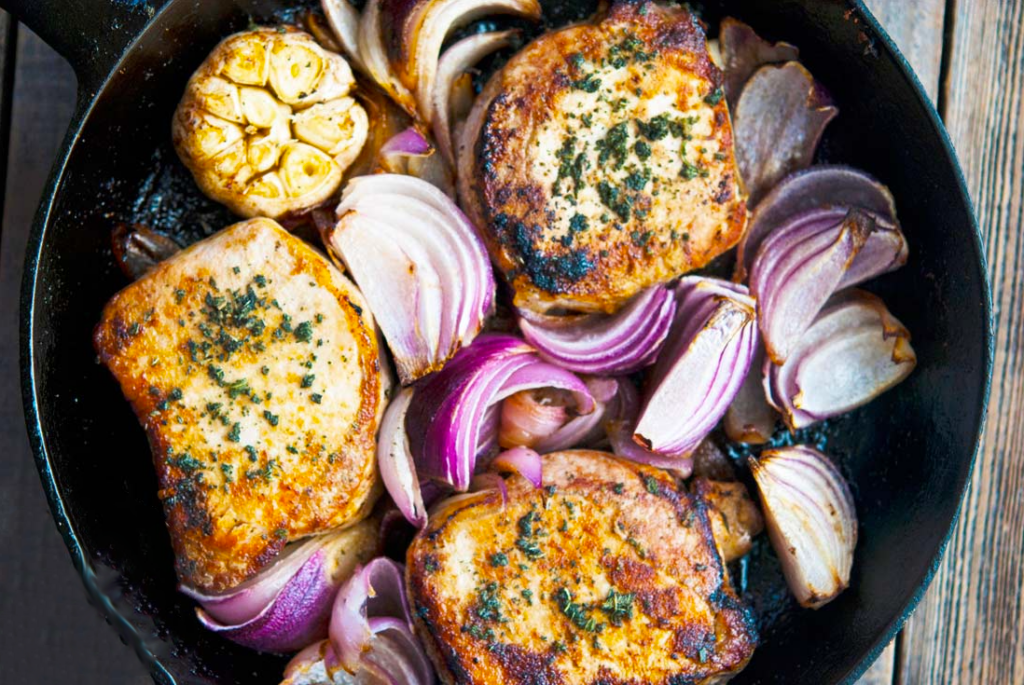 This Roasted Garlic And Onion Pork Chops recipe is started in an oven-safe skillet on the stove top just long enough to brown the pork chops. Then, you pop everything into a preheated oven and let dinner take care of itself.
9. Caraway Seed Pork Chops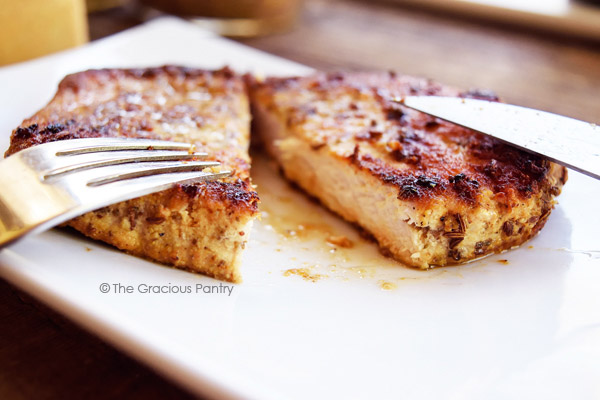 We aren't as familiar with caraway here in the States as people are in other countries. But this simple spice is amazing with pork chops. Try it out with this Caraway Seed Pork Chops recipe, and you'll know what I mean.
10. Grilled Pork Chops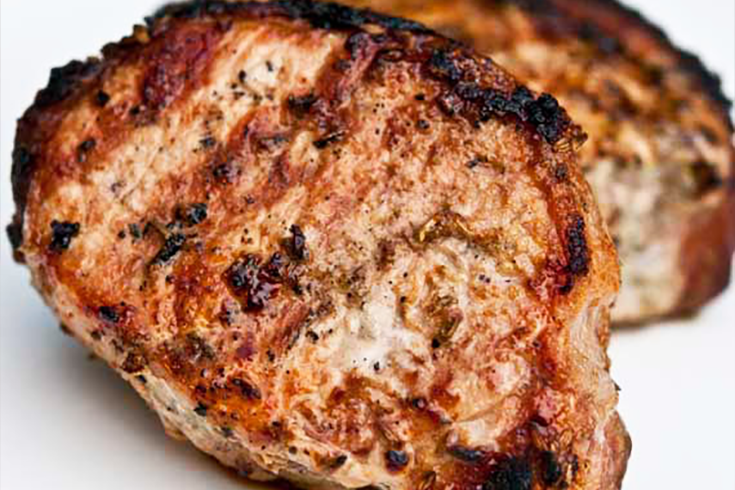 Grilling for dinner? Don't forget the chops! These Grilled Pork Chops are simple and delicious and pair well with just about anything you care to serve them with.
11. Healthy Pulled Pork Sandwiches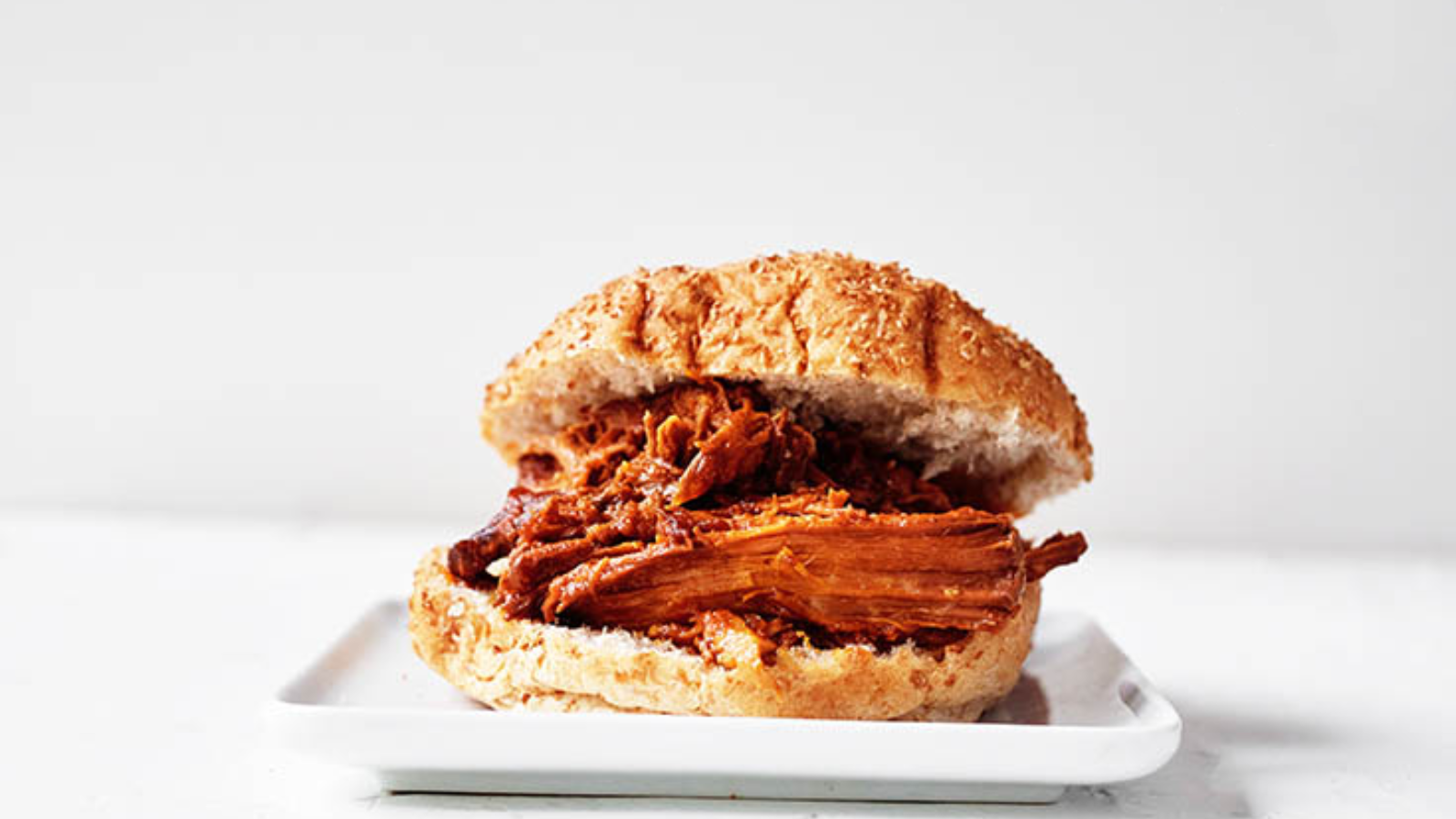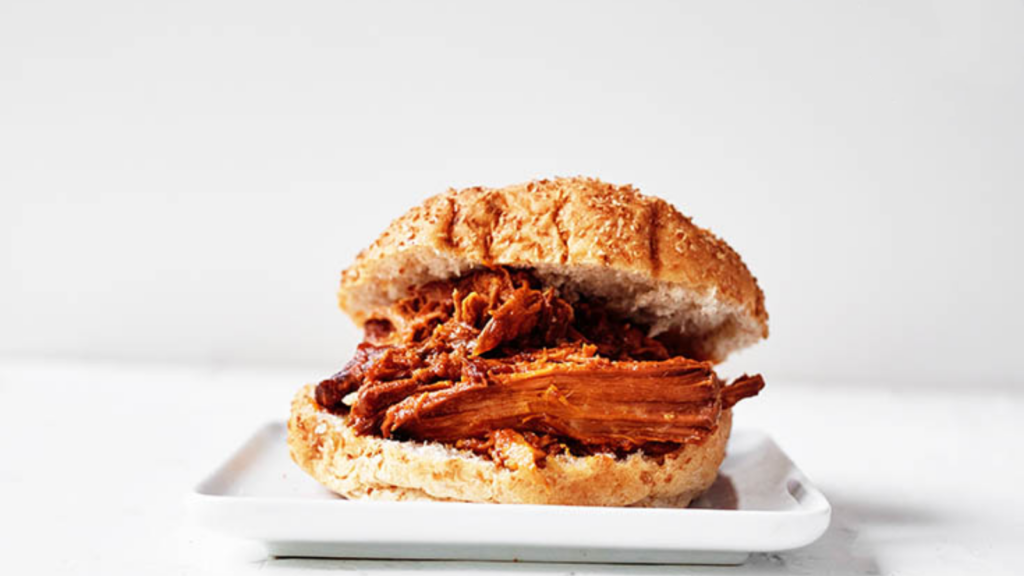 Pulled pork sandwiches are a delicious and simple option for dinner. Just pop everything for these Healthy Pulled Pork Sandwiches into your slow cooker and let dinner cook itself. All you have to do is pull the bread or buns out of the bag, and dinner is served.
12. Slow Cooker Pork Roast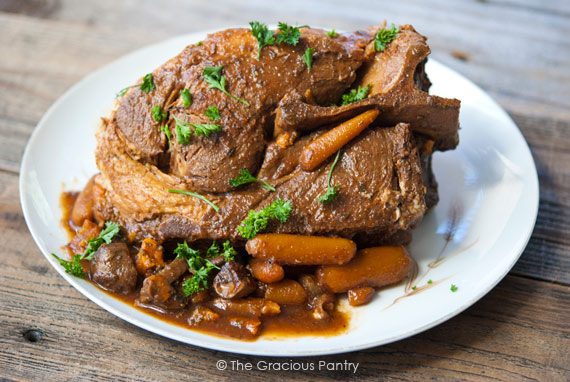 If you need a dinner that will cook all day, this Slow Cooker Pork Roast is that dinner. Microwave a few potatoes at the last minute for baked potatoes, and dig in.
13. Asian Style Pork Chops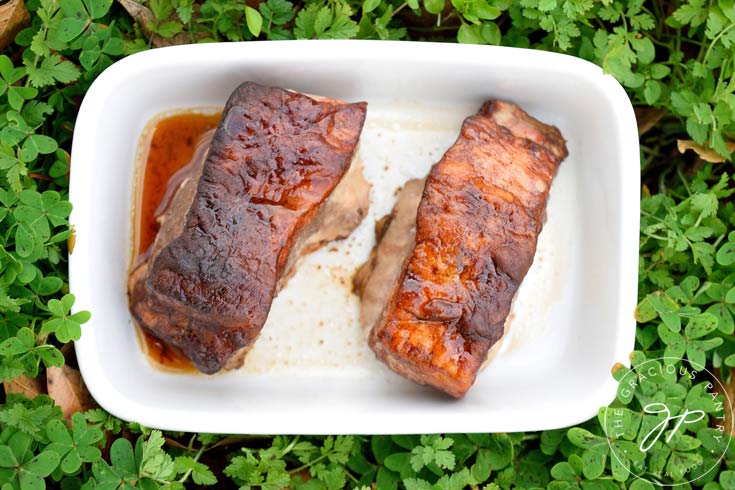 If you love Asian flavors, these Asian Style Pork Chops are absolutely amazing. Serve them with some rice and veggies for a complete meal.
14. Pork Peach Arugula Salad With Peach Vinaigrette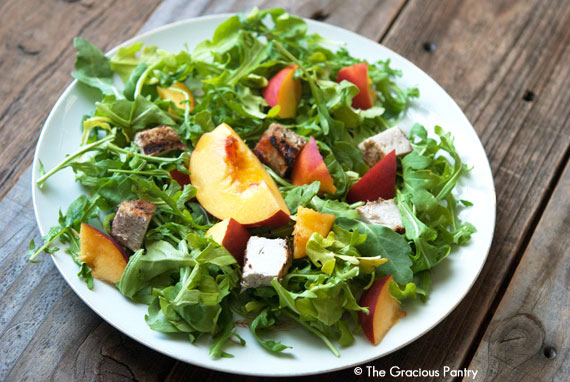 Summer was made for salads, and this Pork Peach Arugula Salad With Peach Vinaigrette screams summer from the rooftops. It's a delicious, hearty salad with fruity notes and flavors. Perfect for hotter weather.
15. Healthy Pork Fried Rice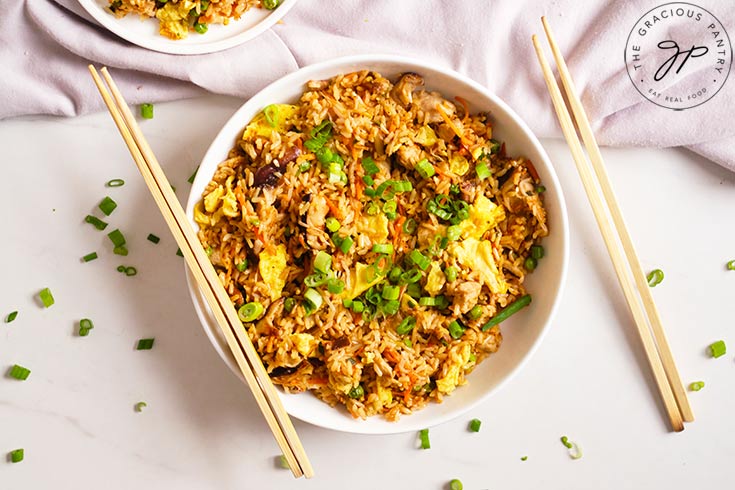 This classic take-out dish is just as good made at home as it is from a restaurant. Plus, this Healthy Pork Fried Rice recipe doesn't have all the MSG. So you won't get bloated or get headaches after enjoying it.
Sick Of The Same Ol' Chicken For Dinner? Here Are 101 New Ways To Make It!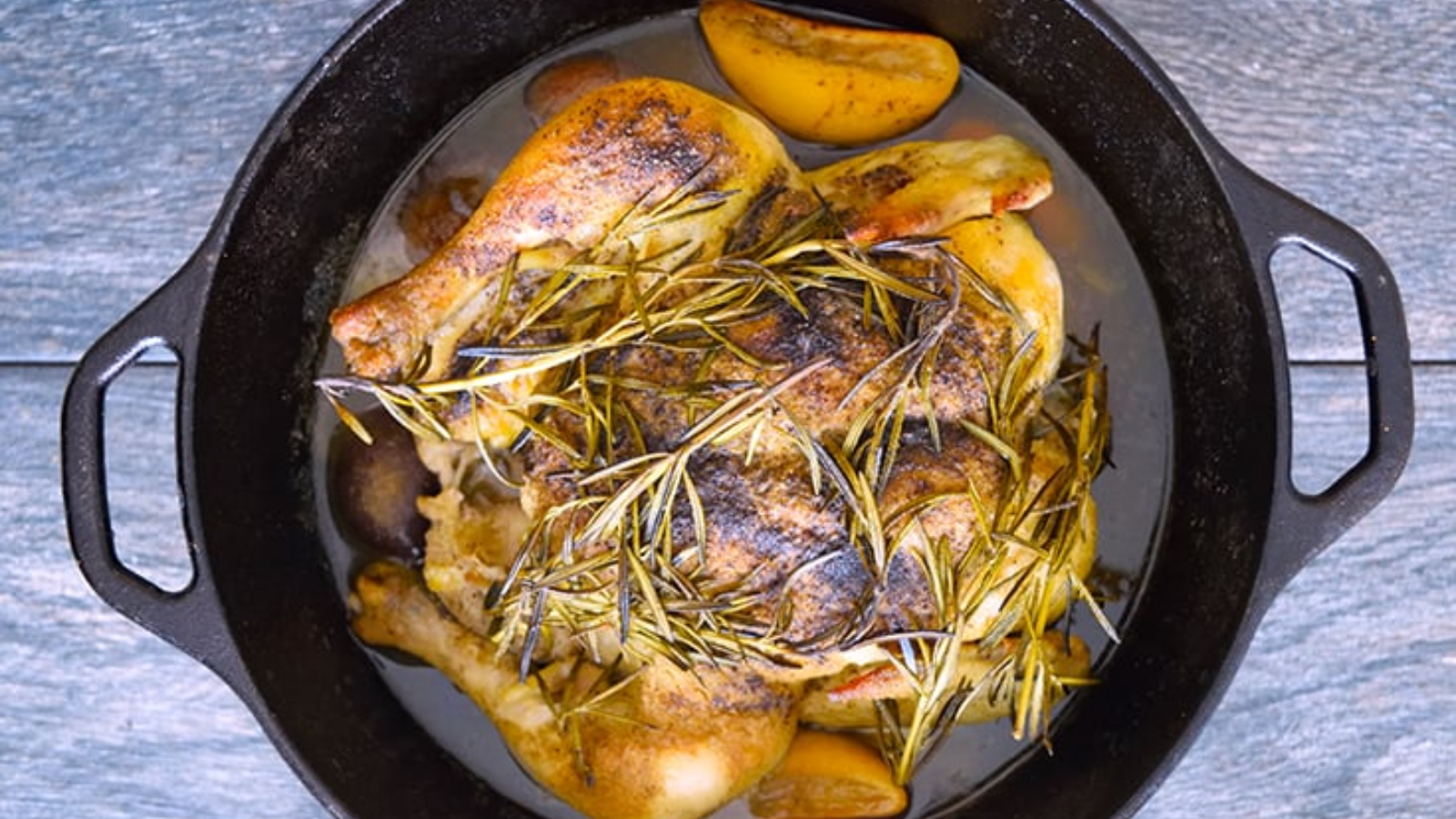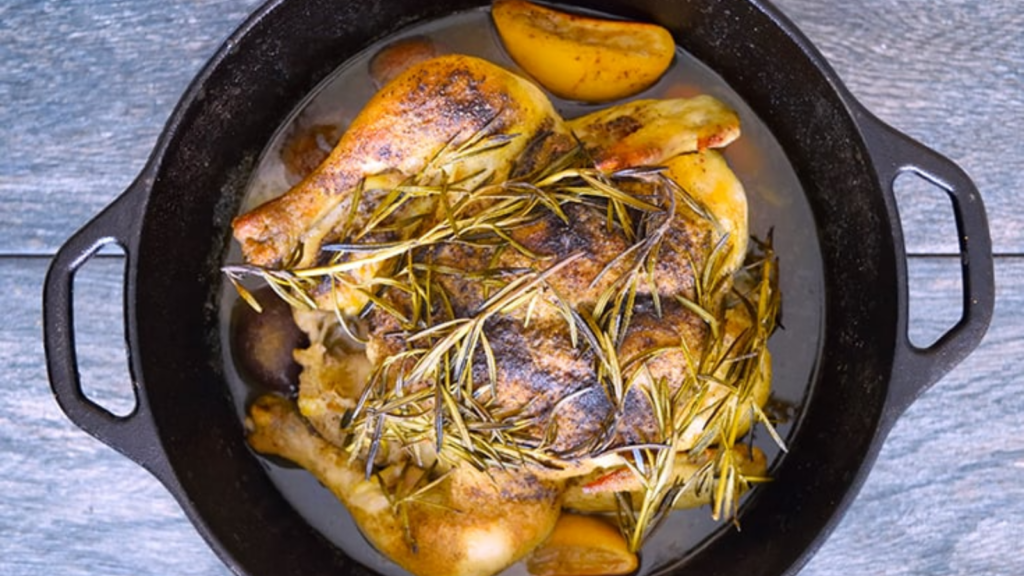 Having chicken for dinner… again? Here are 101 new ways to level up your dinner game tonight.
Healthy Ground Turkey Dinner Ideas That Actually Taste Good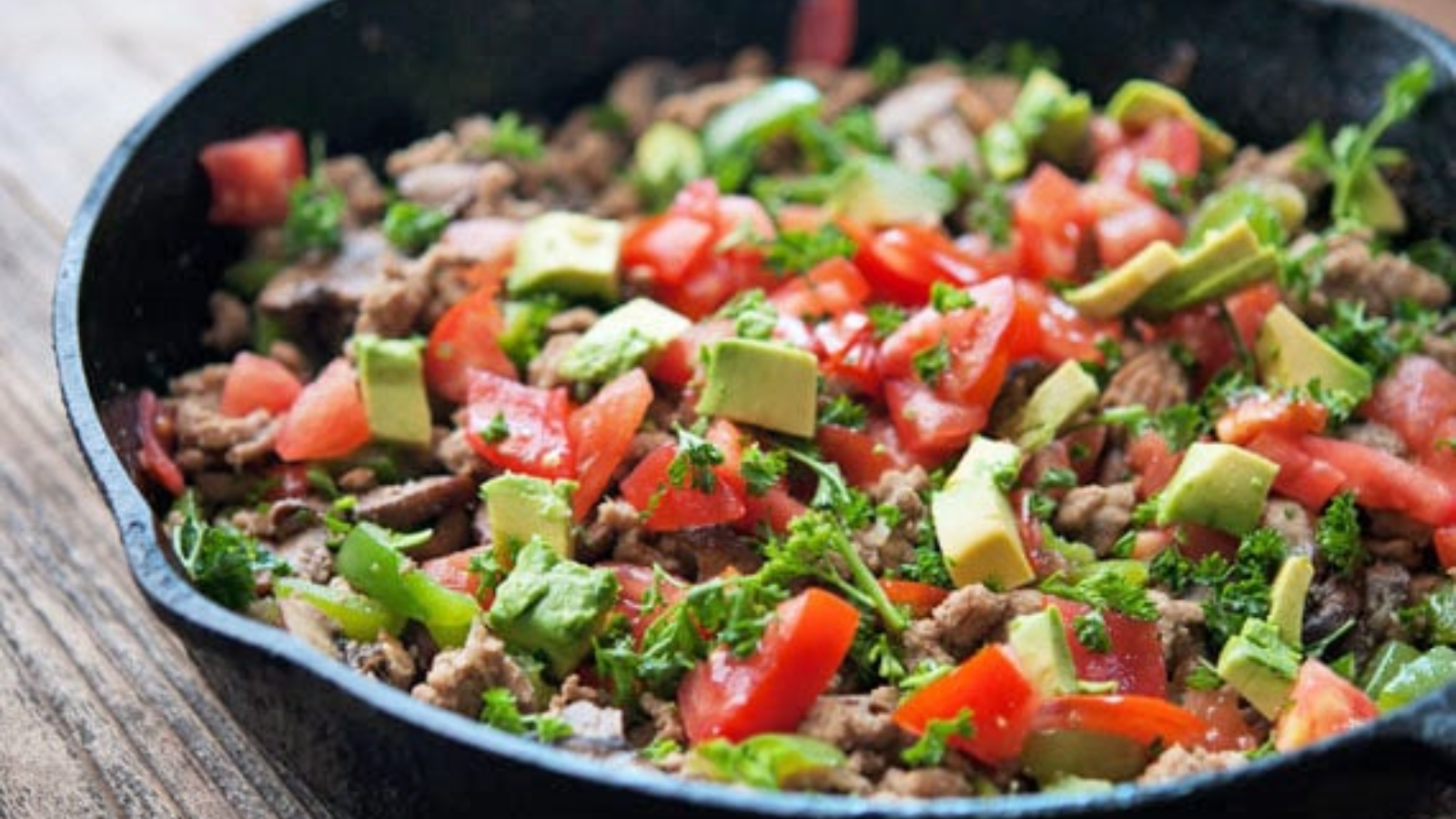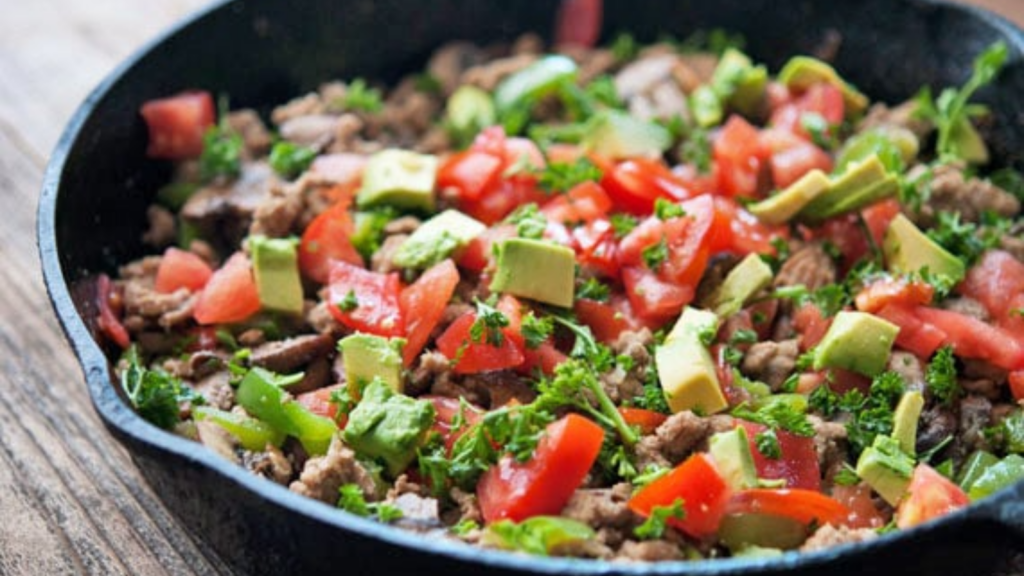 Lean ground turkey is a great replacement for ground beef if you are working on your health. Here, we give you 17 Meals with ground turkey that are surprisingly good for you.
While You're Cooking, Prep Breakfast For Tomorrow Too. It Only Takes 5 Minutes!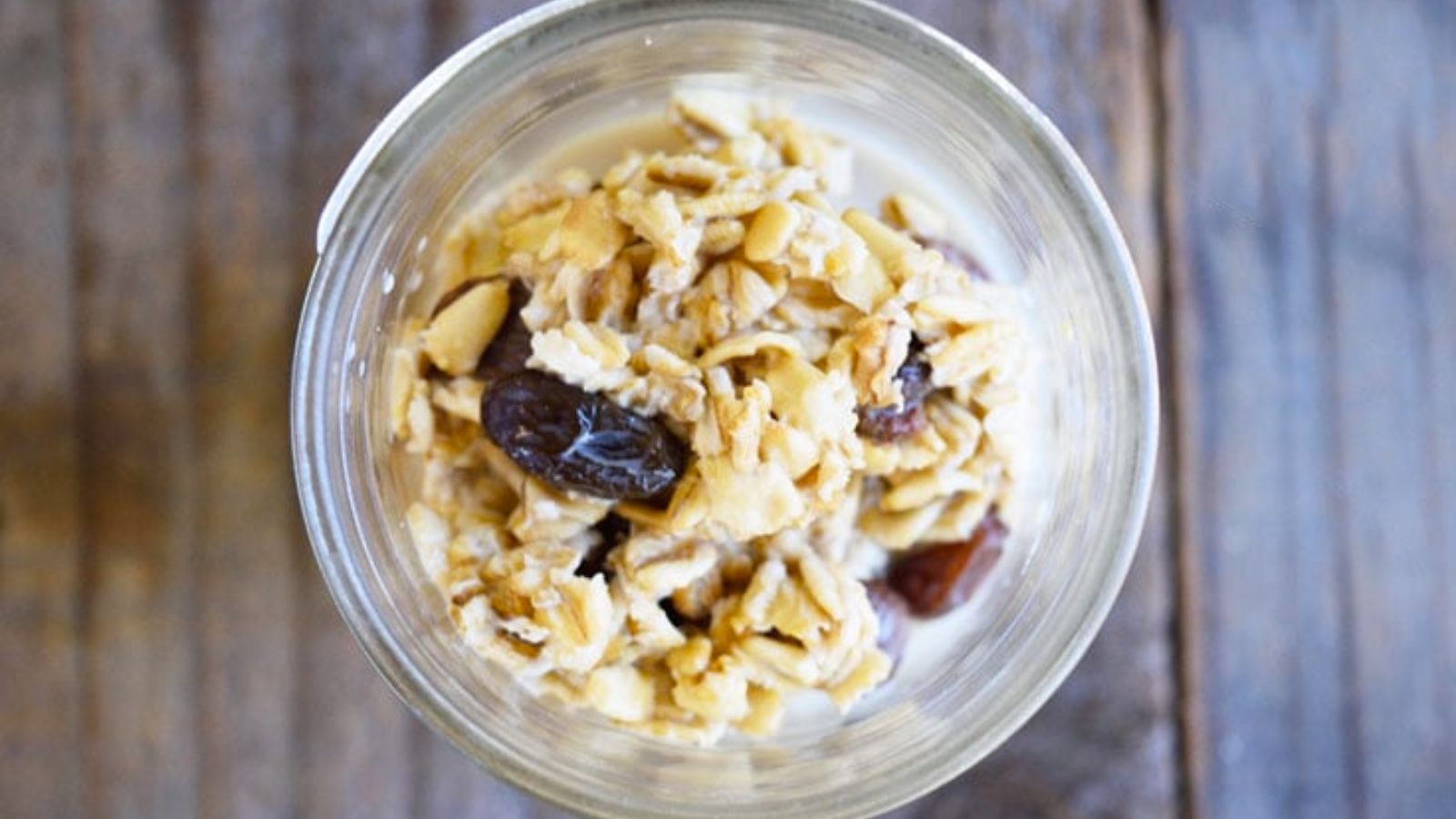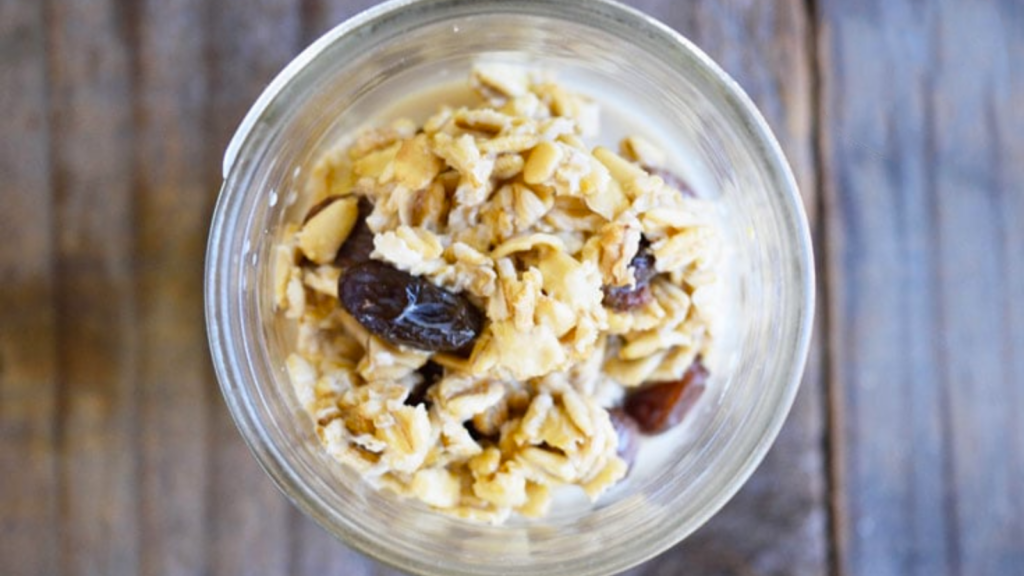 Prepping overnight oats the night before is a fantastic way to ensure that your morning runs smoothly. These delicious oatmeal recipes are prepped in just 5 minutes. In fact, you can even make homemade oatmeal packets with these recipes, so all you have to do is grab a packet and get it in the fridge.
This originally appeared on The Gracious Pantry.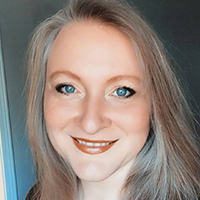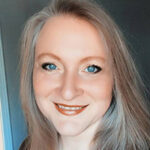 I'm Tiffany, a writer for MSN and the AP Newswire, a cookbook author, digital publisher, food lover, and mom. I create healthy, clean eating recipes for everyday living.