15 Lentil Dinner Recipes You'll Secretly Love
This post may contain affiliate links. Read my
Privacy Policy.
As an Amazon Associate I earn from qualifying purchases.
You might not think of lentils as the most exciting ingredient for dinner, but these tiny legumes are superstars in the nutrition and flavor department. They are also an excellent option for those cooler nights when you need something hearty and comforting, and these fifteen recipes will surely make you fall in love with this humble ingredient.
1. Curried Lentils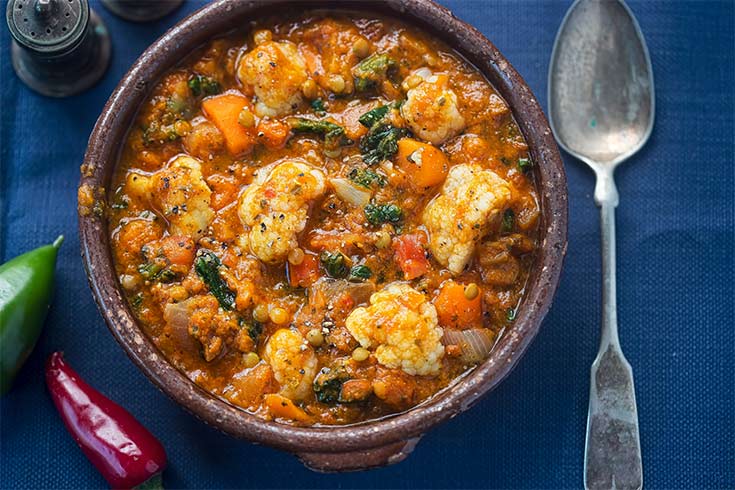 Some days are just meant for a warm and comforting bowl of curry, and this one-pot Curried Lentils recipe makes it so easy to pull off. The bold flavors of the spices complement the lentils nicely and the veggies round out the meal for a truly satisfying dinner.
2. Instant Pot Lentils And Rice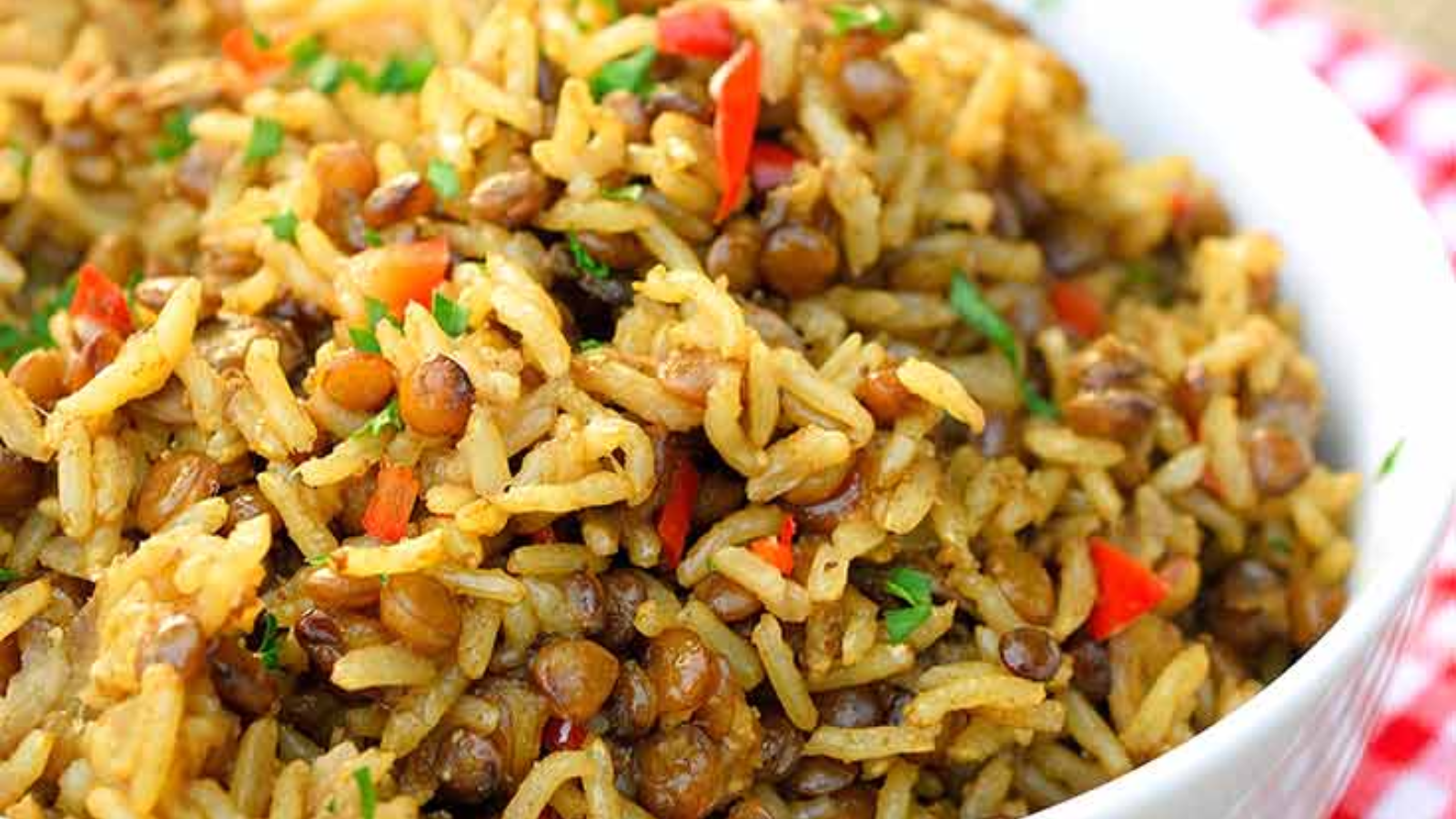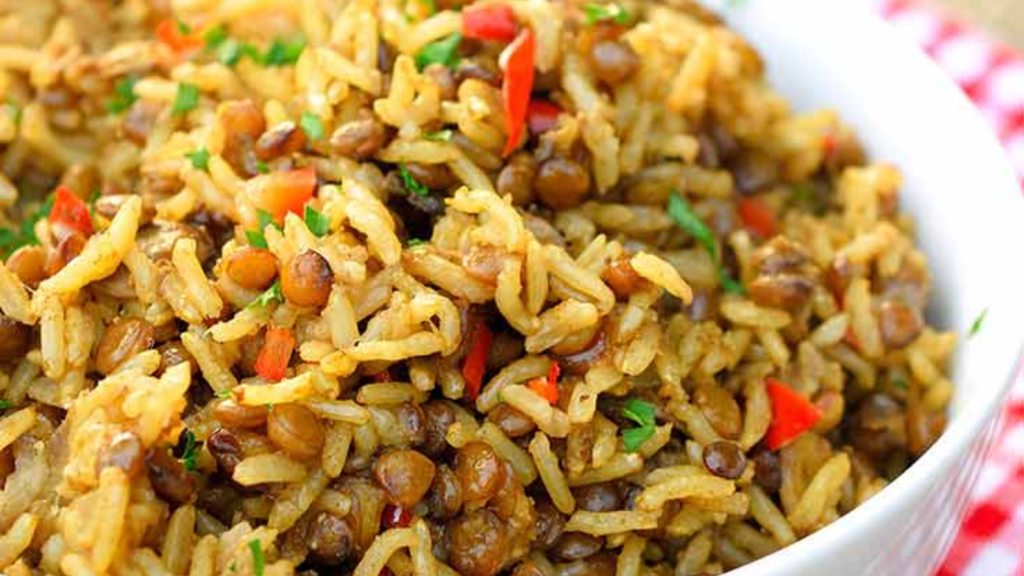 Whether you're a busy professional, a parent on the go, or simply looking for a delicious comfort food fix, this Instant Pot Lentils And Rice will become your new favorite. Dust off your Instant Pot and get dinner on the table fast tonight.
3. Red Lentil Lemon Rice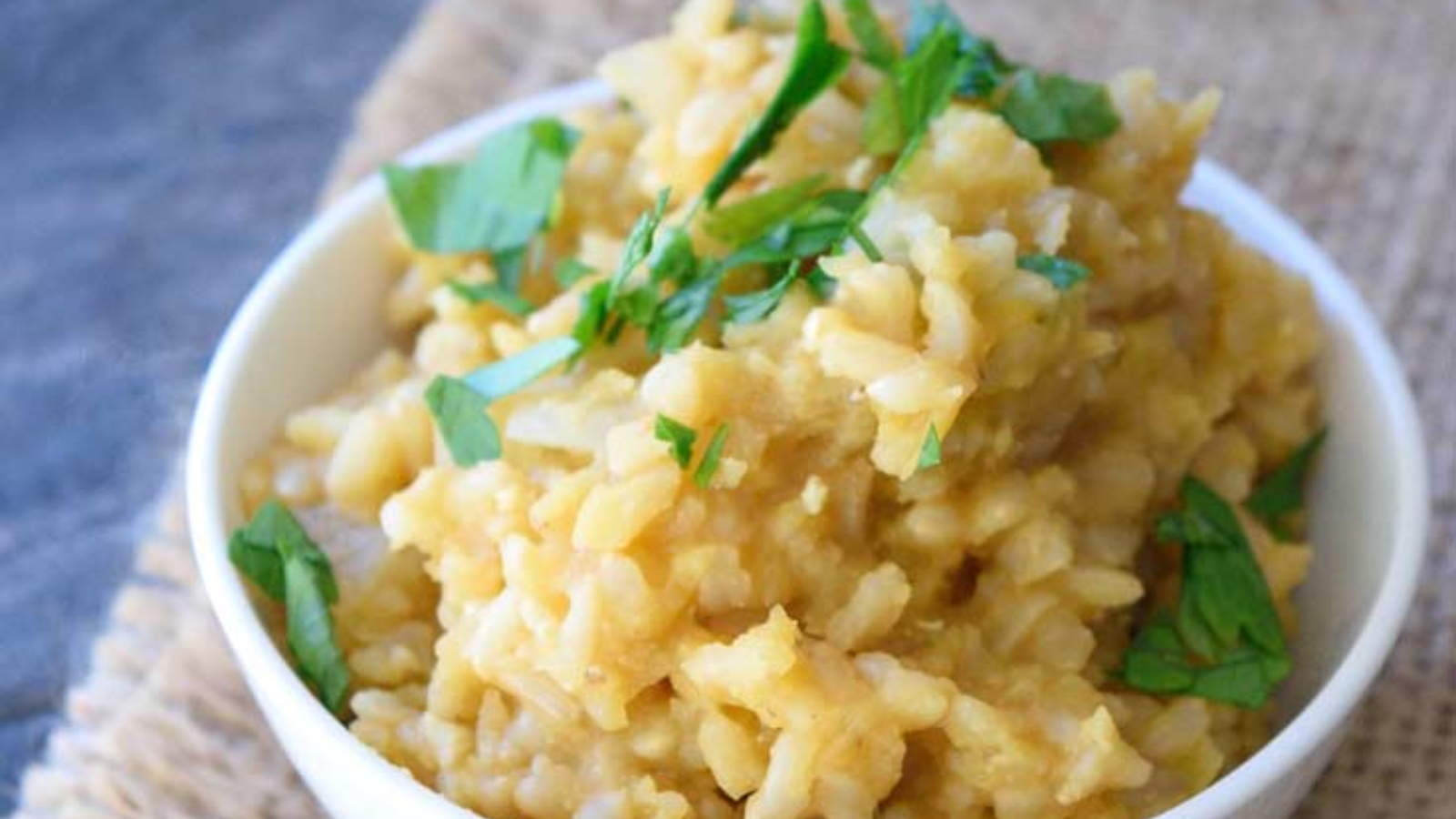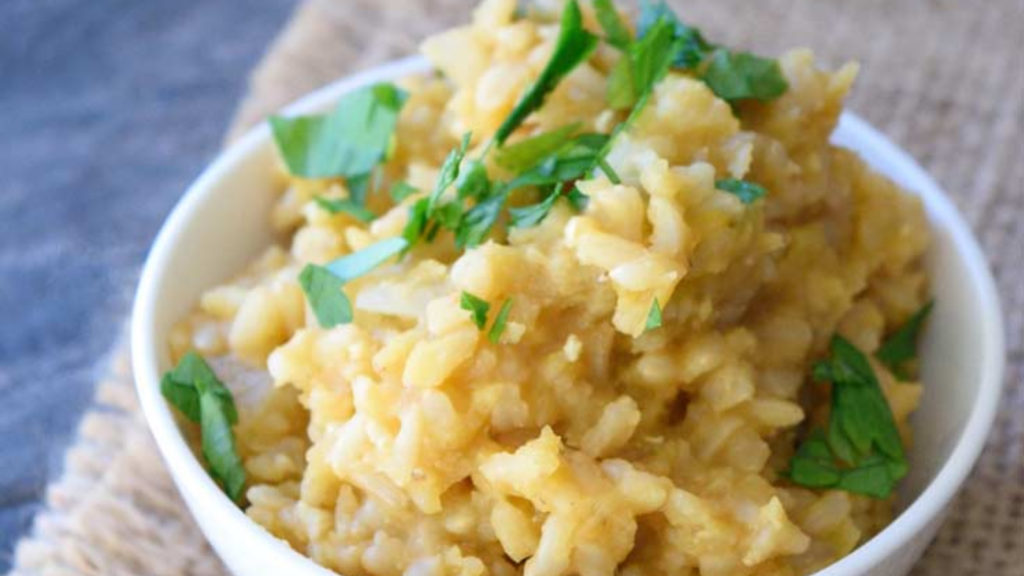 Red Lentil Lemon Rice is a delicious side dish for just about any main course you care to pair with it. Those who are plant-based can even enjoy this as a main meal.
4. Red Lentil Wraps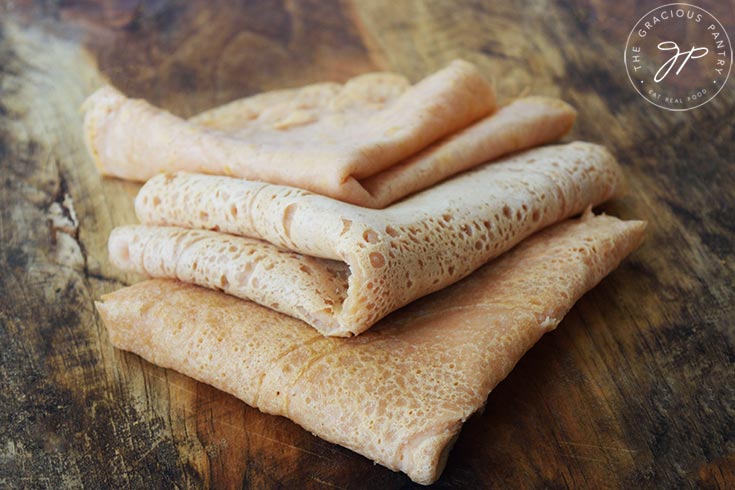 Anything inside a wrap can often be comfort food, especially if it includes melted cheese. These Red Lentil Wraps are a protein-rich way to get comfort food and a good dose of nutrition to boot.
5. Slow Cooker Curry Lentil Soup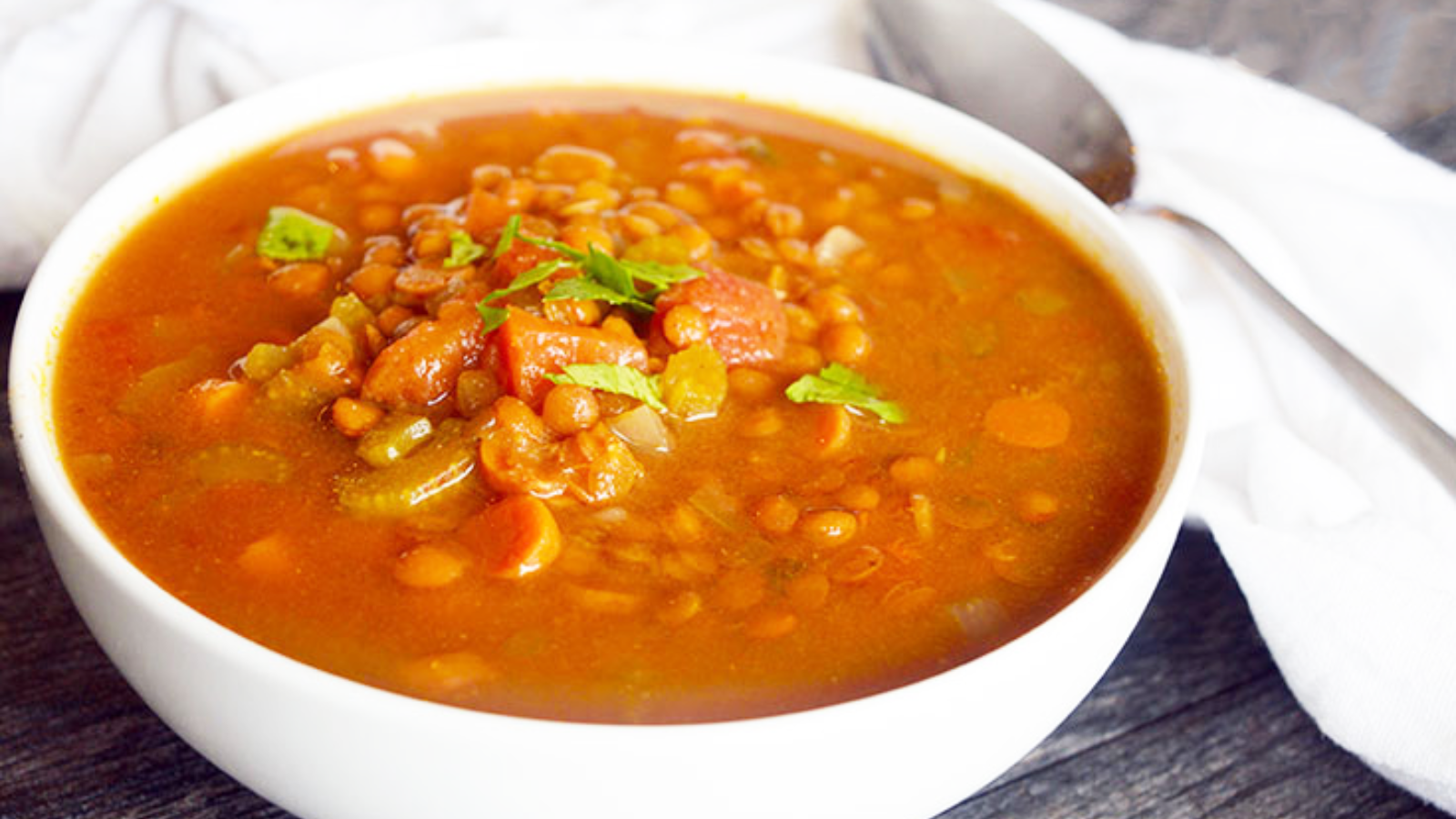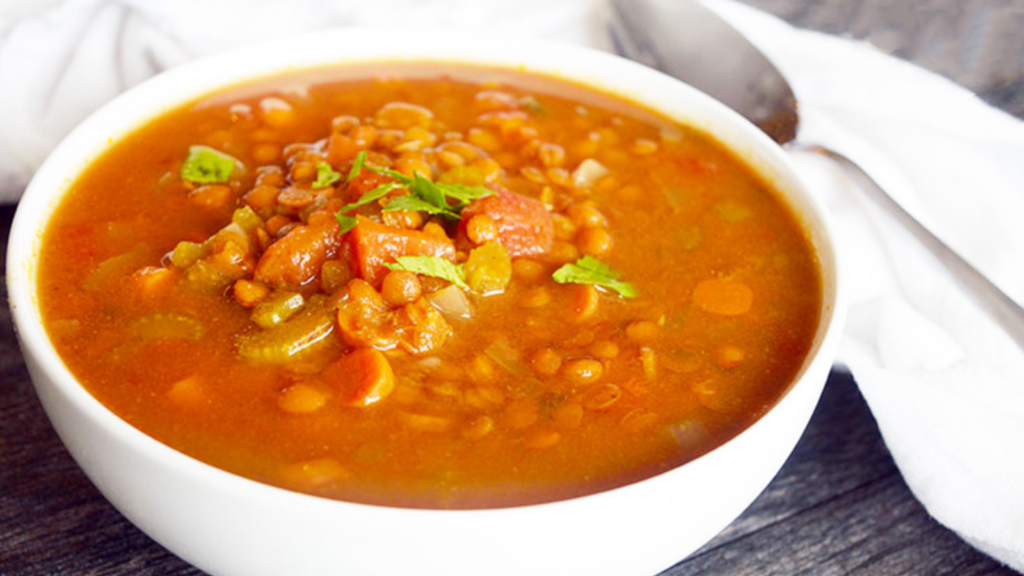 Slow Cooker Curry Lentil Soup is a delicious curry that cooks itself. Toss a few simple ingredients into your slow cooker first thing in the morning, and come home to a dinner that's ready to go.
6. Lentil Dal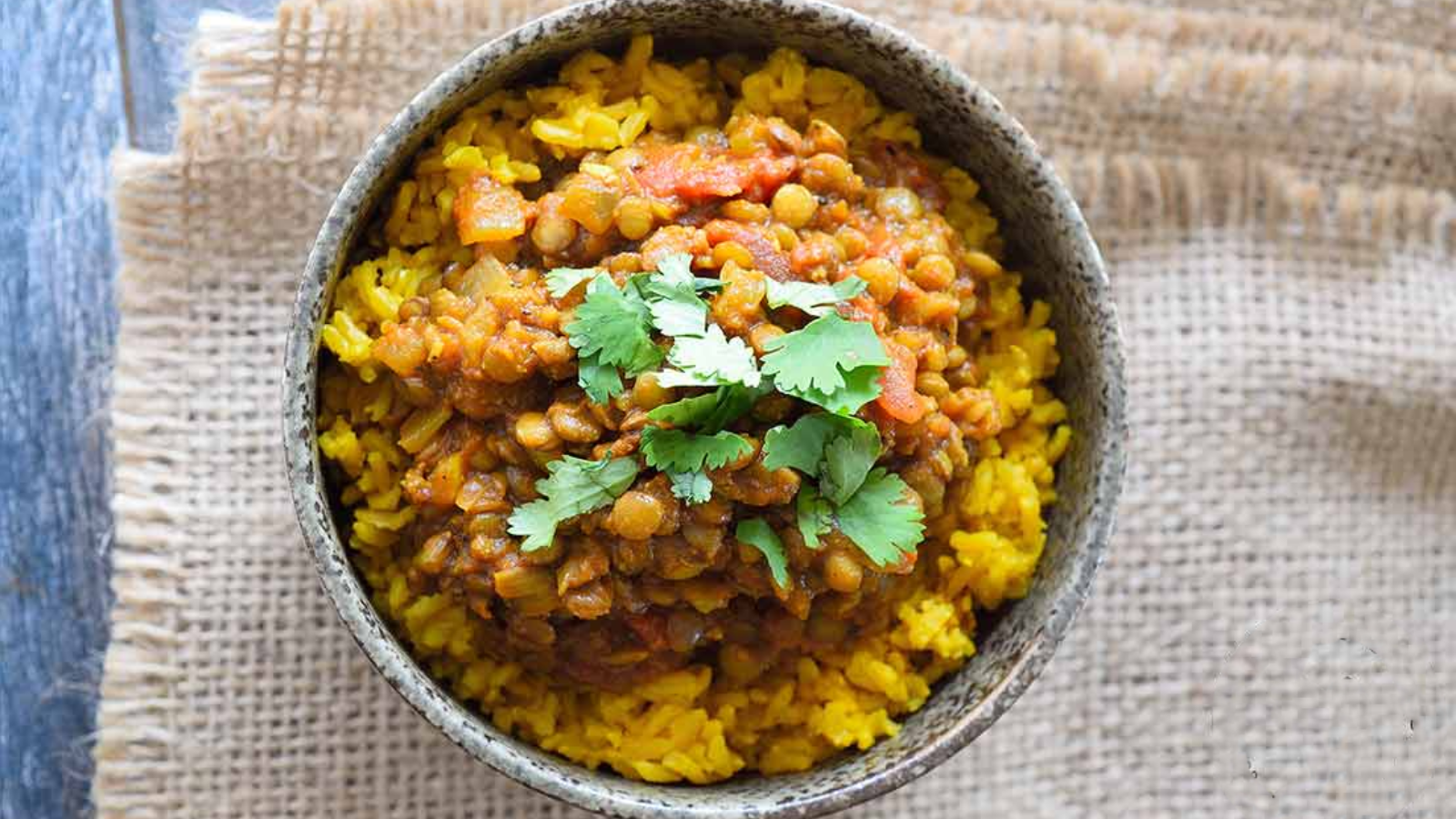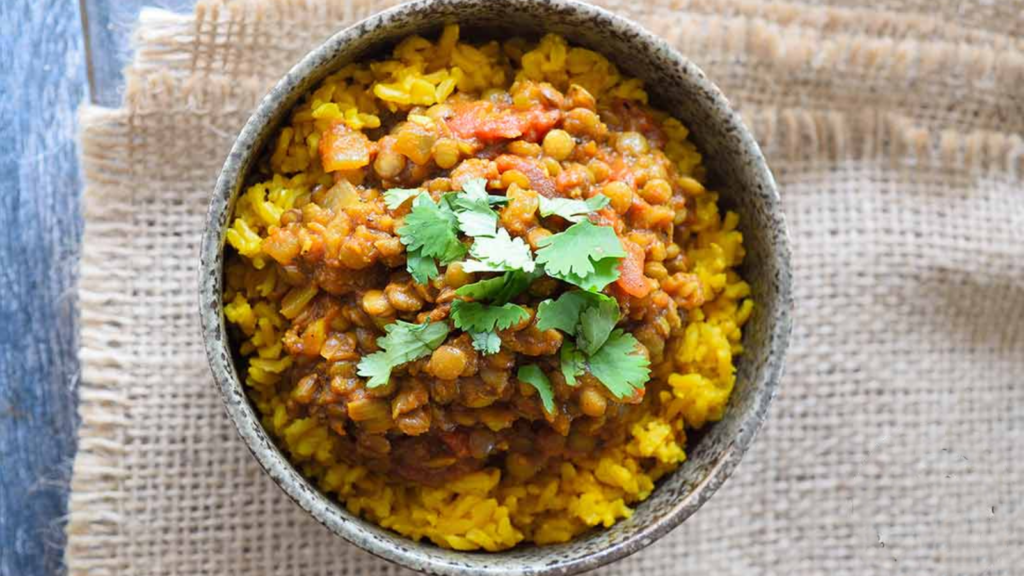 This traditional Indian dish, also known as Lentil Dal or Dhal, is a soul-satisfying lentil stew that comforts you with heady spices and a creamy texture that will have you coming back for seconds.
7. Instant Pot Lentil Tortilla Stew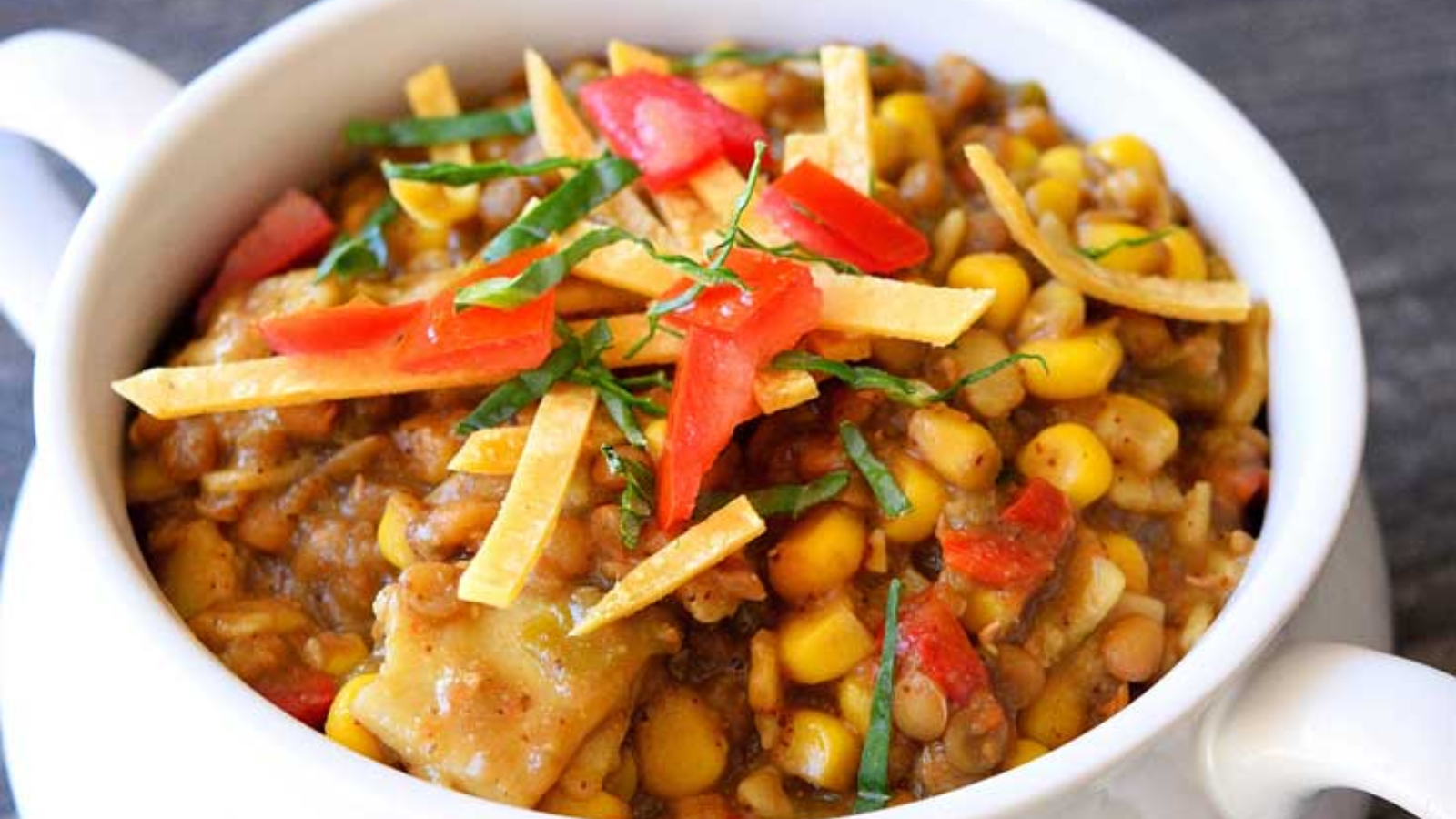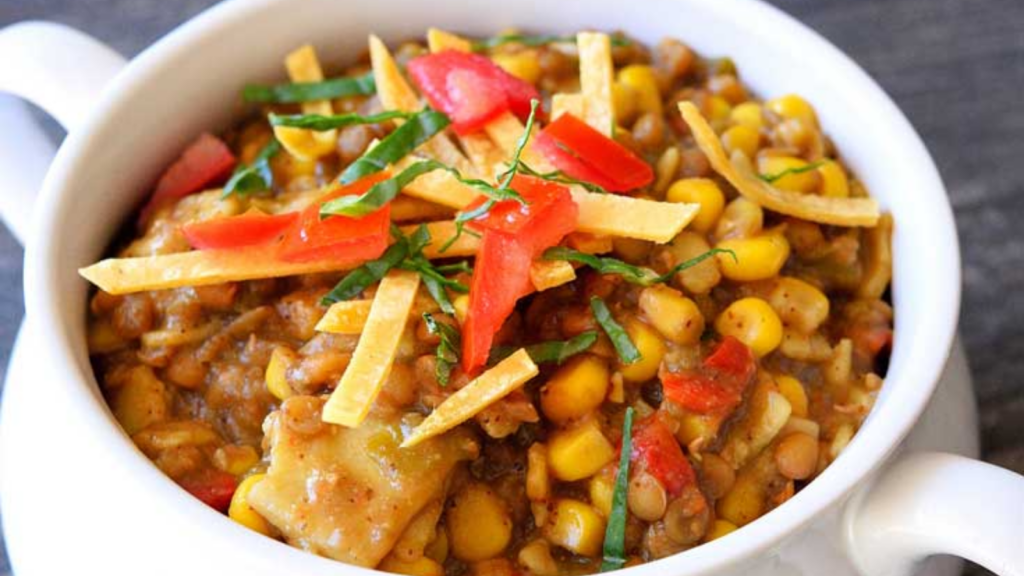 This Instant Pot Lentil Tortilla Stew is a fusion of hearty lentils, vibrant vegetables, and a burst of Mexican-inspired flavors. It's a flavorful stew that is prepared effortlessly in the Instant Pot and is the perfect balance of comfort and flavor in each spoonful.
8. Easy Lentil Loaf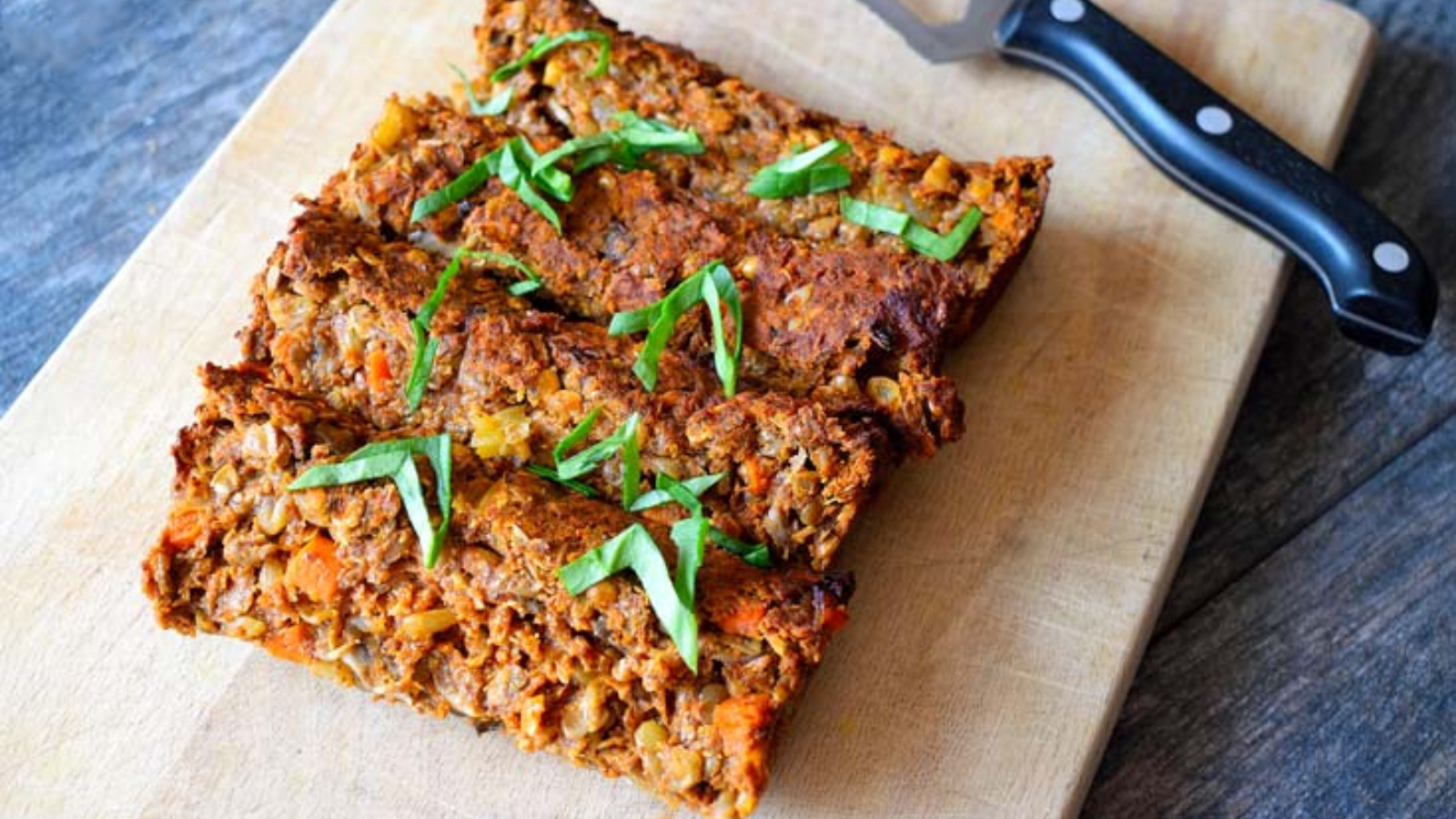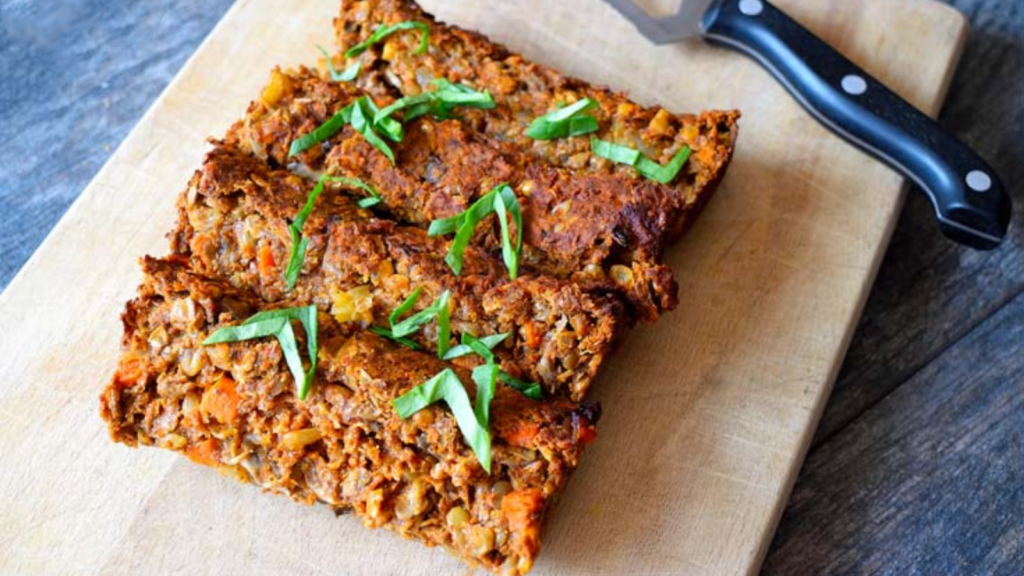 If you want a delicious and satisfying plant-based alternative to traditional meatloaf, you just found it. This tasty, Easy Lentil Loaf combines the wholesome goodness of lentils, flavorful herbs, and hearty vegetables in a loaf that's both nutritious and comforting. Serve with some mashed potatoes for the ultimate comfort meal.
9. German Lentil Soup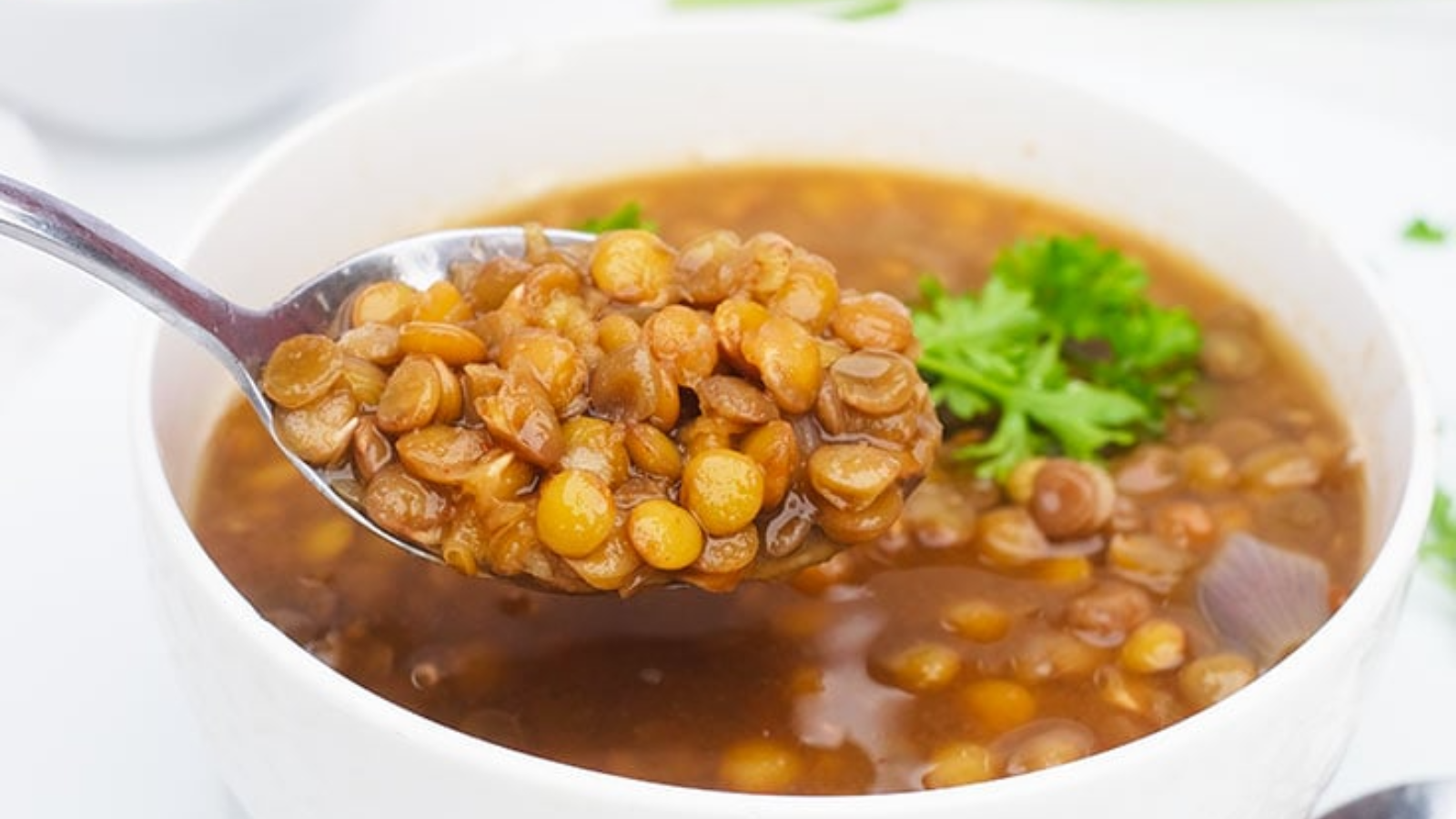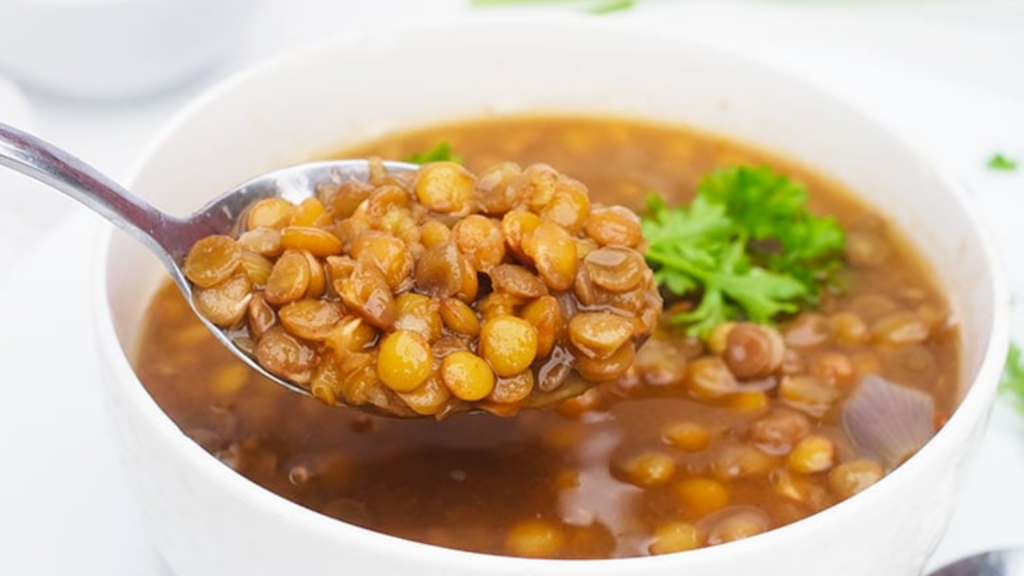 When you think about food in Germany, you are most likely to think about beer and sausages. But what a lot of people don't know is that Germans also love their lentils. This German Lentil Soup recipe is a favorite passed down from my German Oma. It's quick, simple, and nutritious.
10. Lentil Sloppy Joes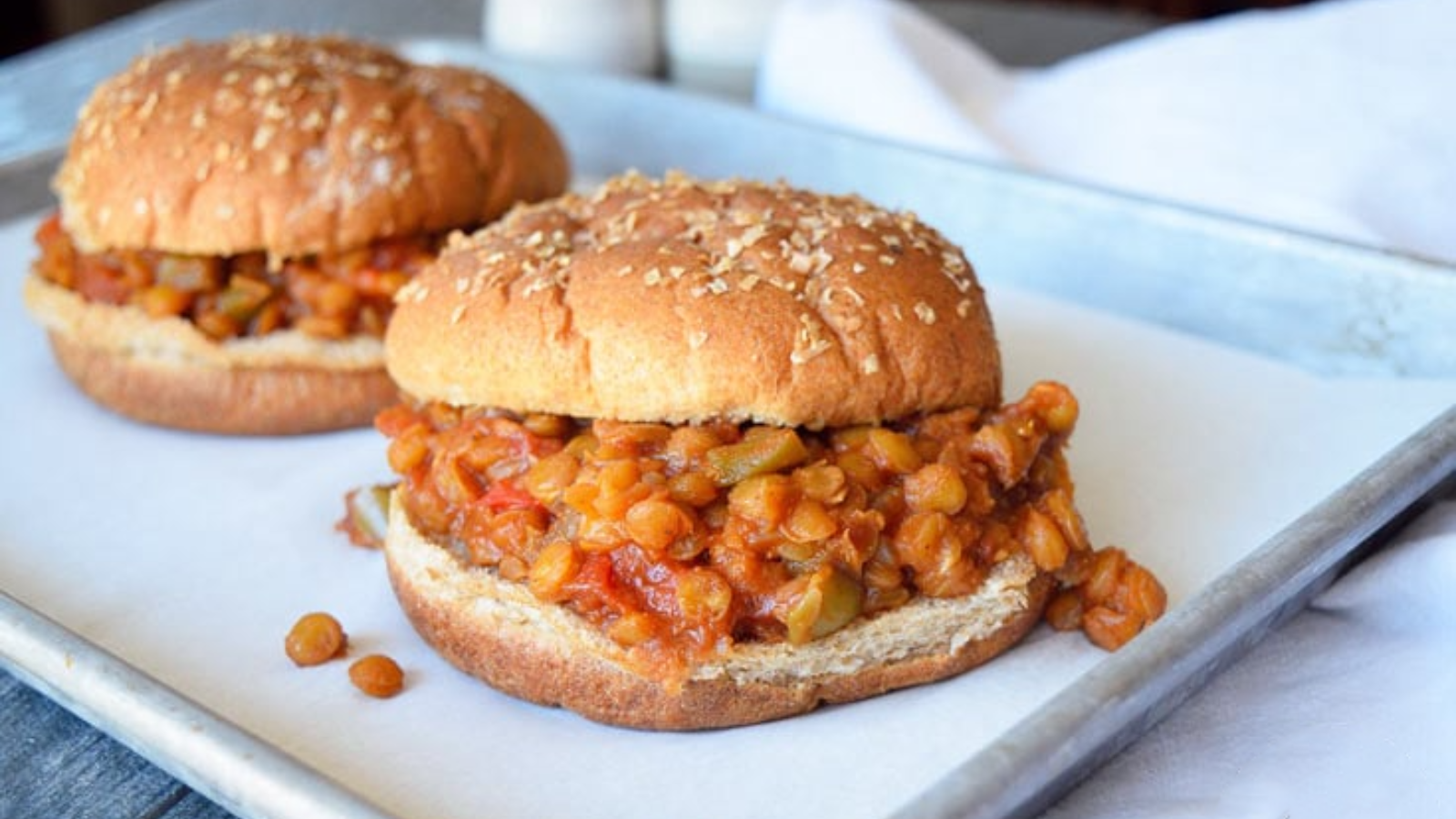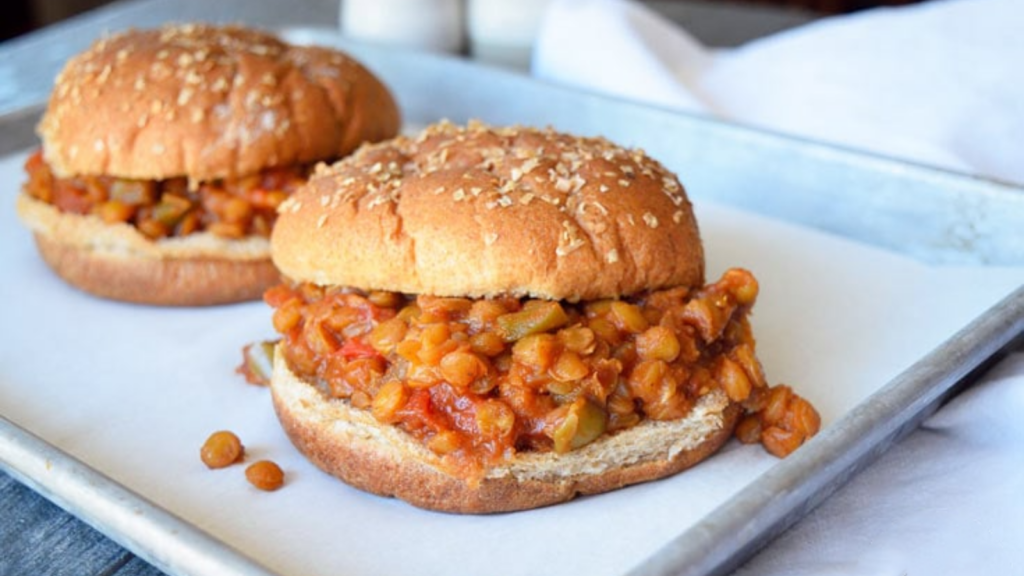 Few things beat a good Sloppy Joe for dinner. But this version might just top the original. These Lentil Sloppy Joes are an amazing step up from the meat-based version. They have tons of flavor and are every bit as messy as the original. Don't forget the napkins!
11. Garam Masala Red Lentil Stew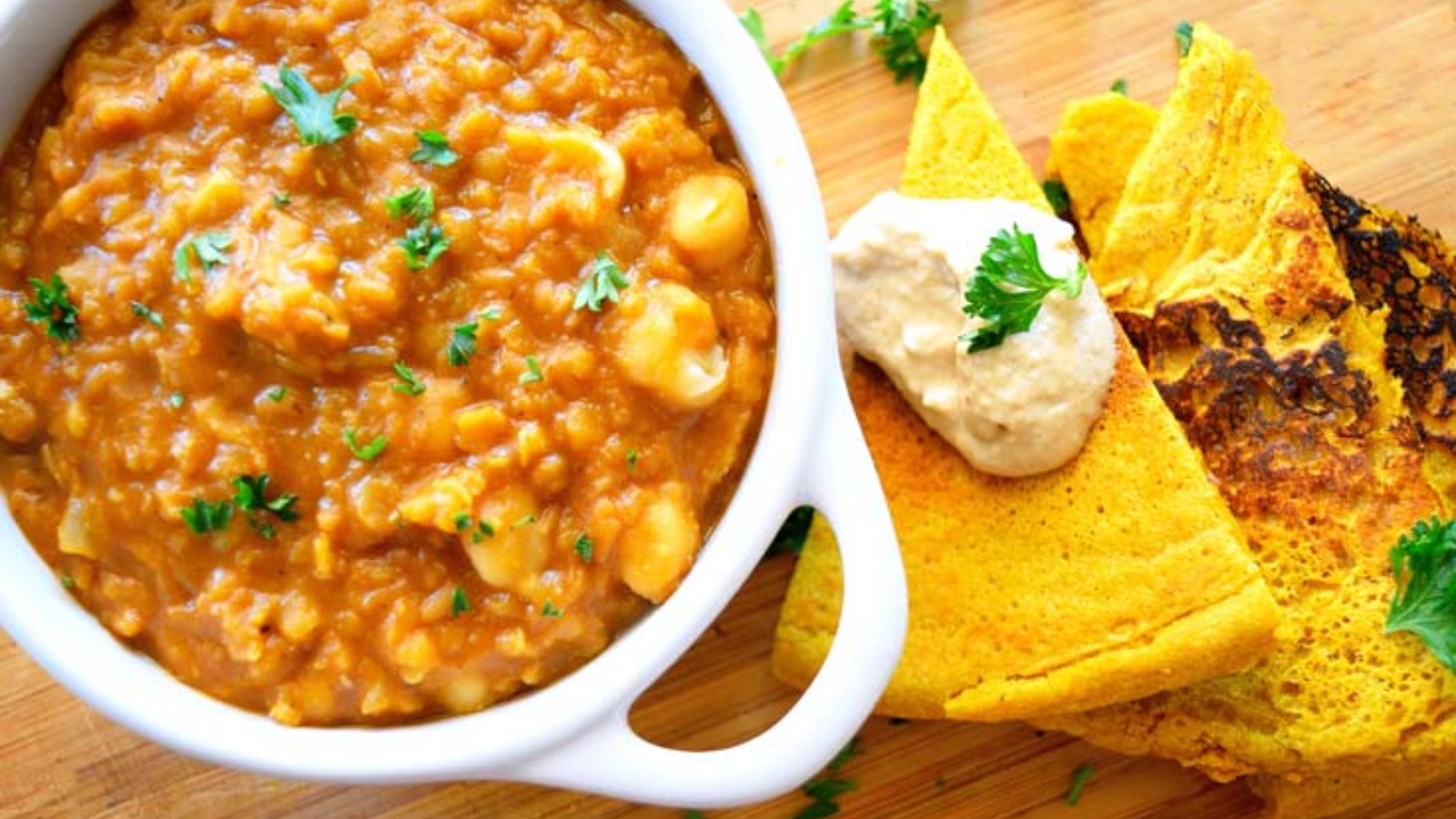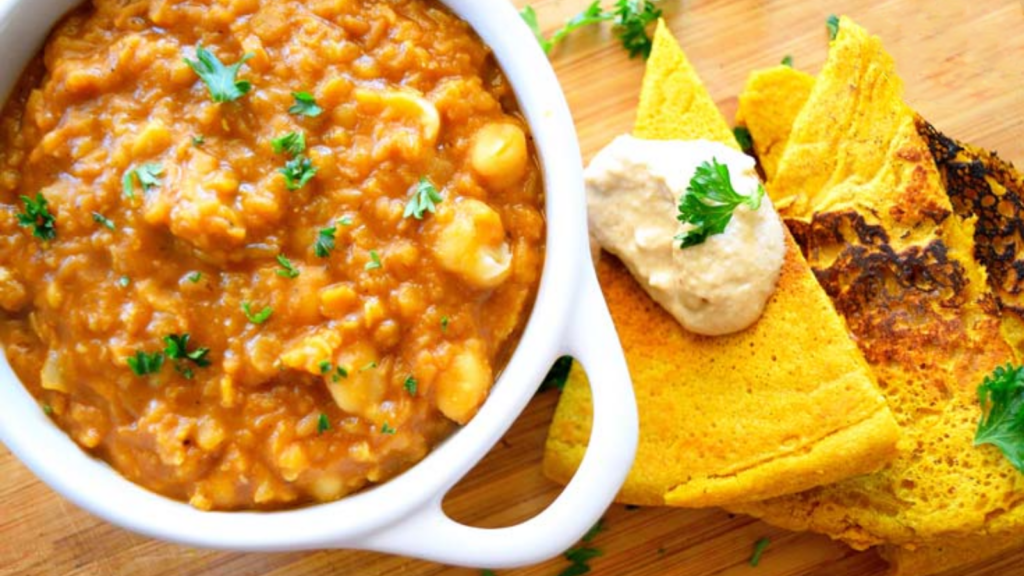 Indian flavors are a heady experience, and this Garam Masala Red Lentil Stew is no exception. Serve with a side of naan or other flatbread for a very filling meal.
12. Carrot And Ginger Red Lentil Soup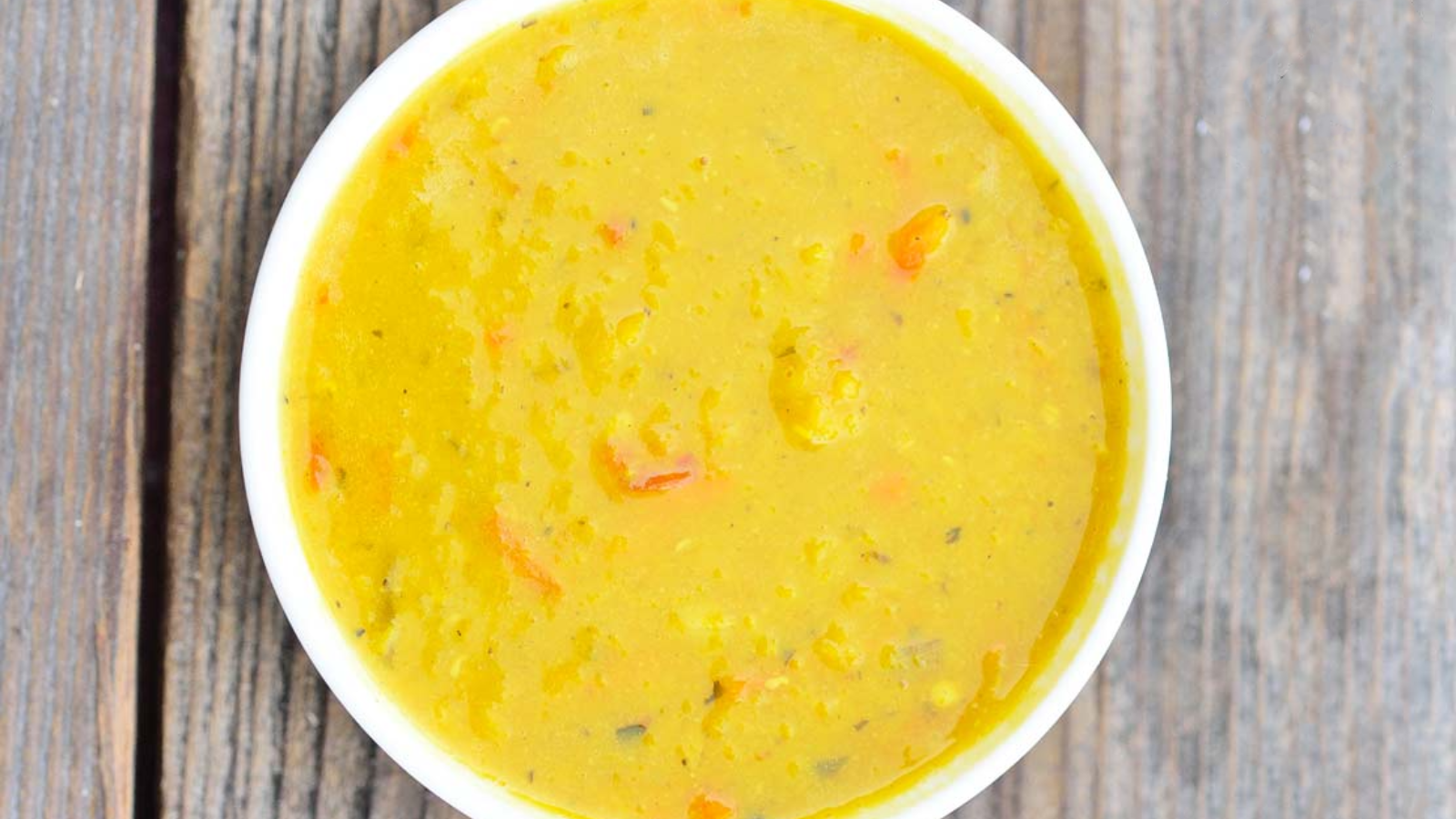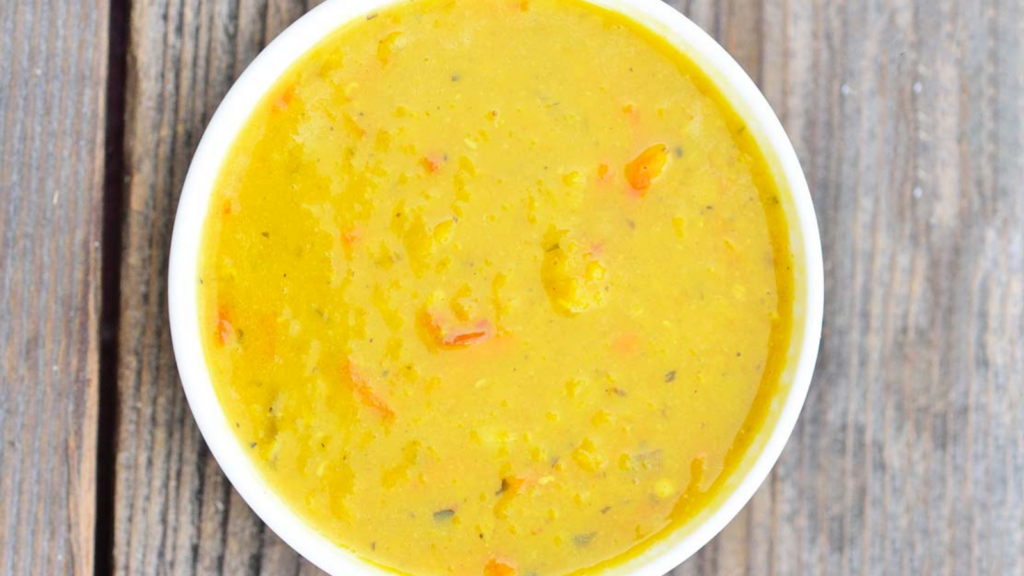 This Carrot And Ginger Red Lentil Soup is simple to make, gluten-free, and a powerhouse of both good nutrition and good flavor. Serve with some crackers or a green salad.
13. Instant Pot Lentil Curry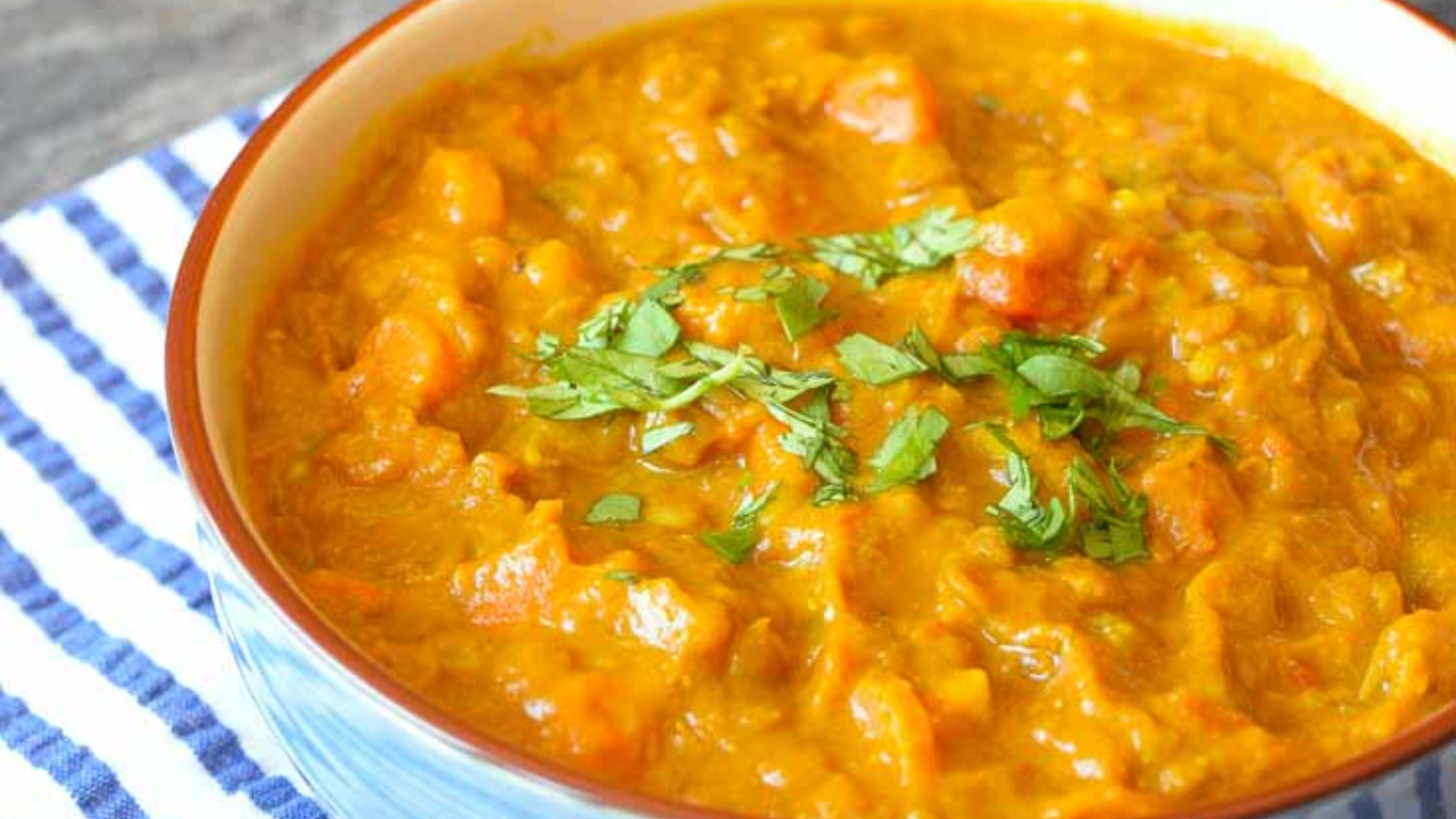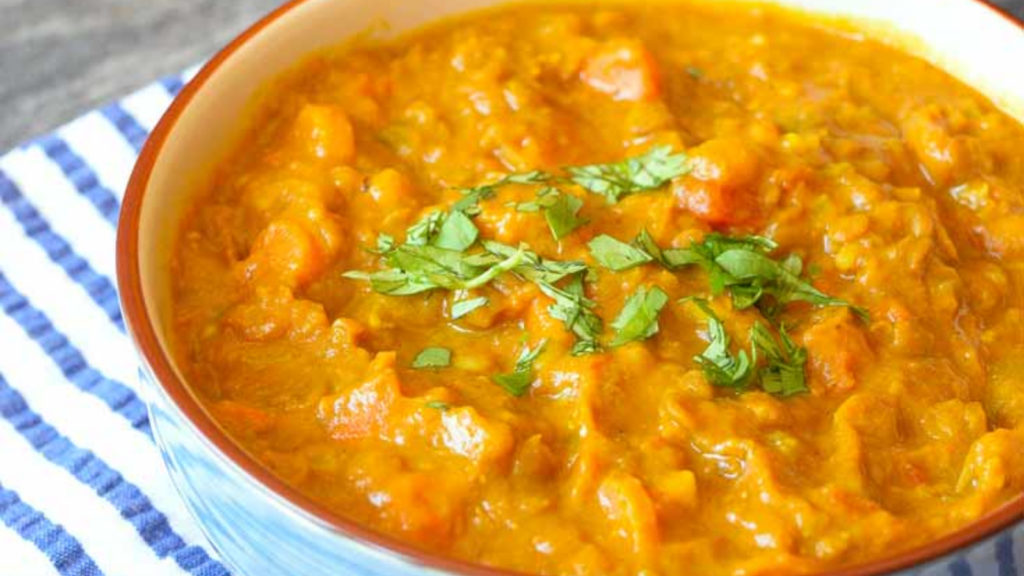 If you love curry, you'll enjoy the combination of curry and lentils in this Instant Pot Lentil Curry. It cooks up fast in your Instant Pot, gives you enough for leftovers the next day, and serves up great with some flatbread and a salad.
14. Vegan Lentil Soup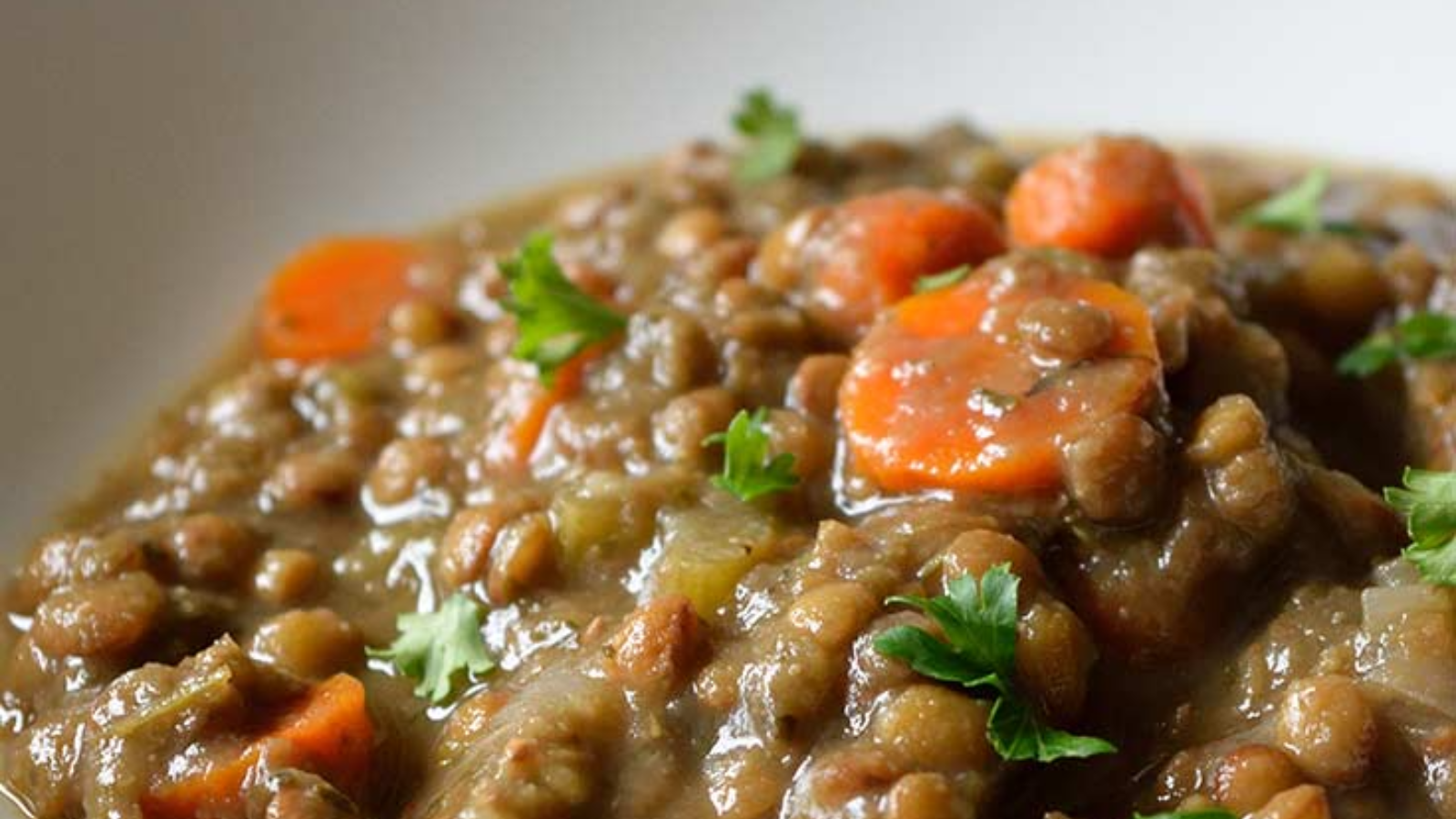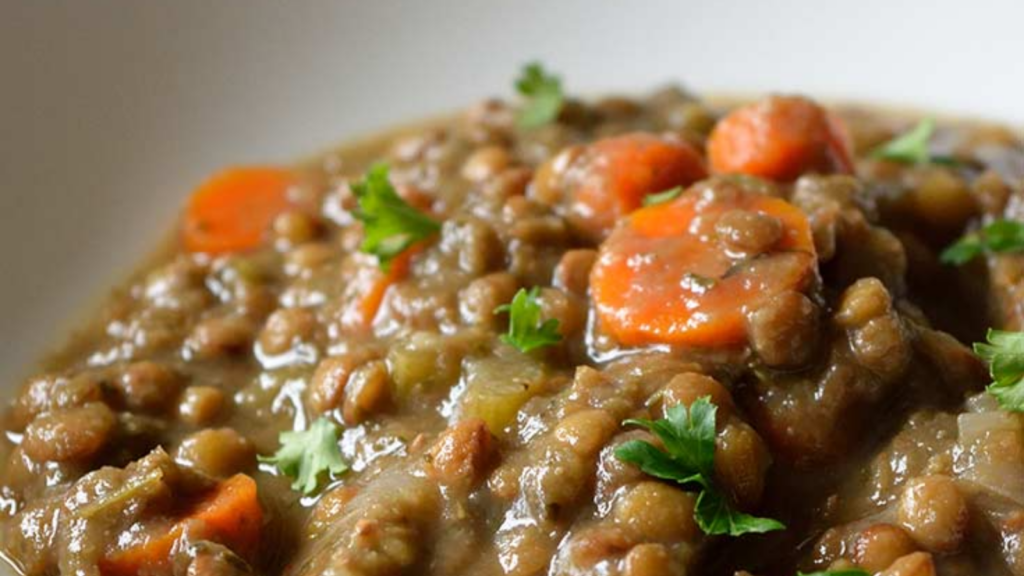 If you are eating plant-based, this Vegan Lentil Soup is a wonderfully simple way to enjoy a bowl of lentils. It's comforting, hearty, and definitely filling.
15. Italian Lentil Soup – Zuppa Di Lenticchie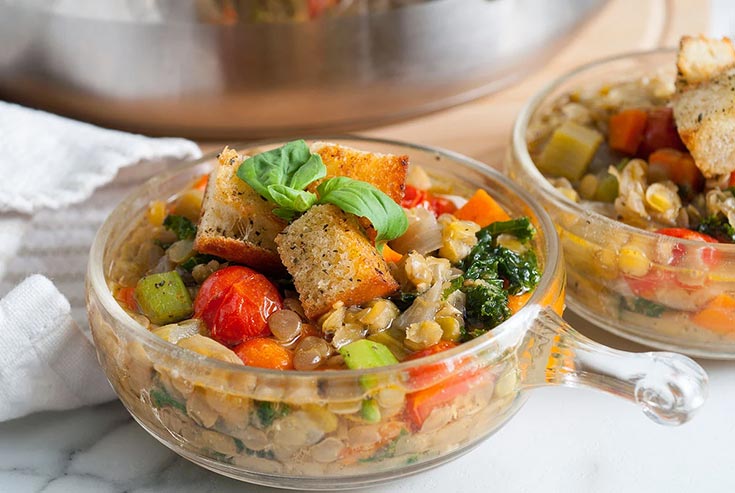 Italian Lentil Soup – Zuppa Di Lenticchie is a tummy-warming, comforting soup that is full of good-for-you ingredients. It's perfect for a chilly evening.
Interested In Starting A Vegan Diet? Here's How To Do It With Ease
It doesn't have to be overwhelming to start a plant-based diet. This simple guide walks you through some key points and helps you get started in this new way of eating effortlessly.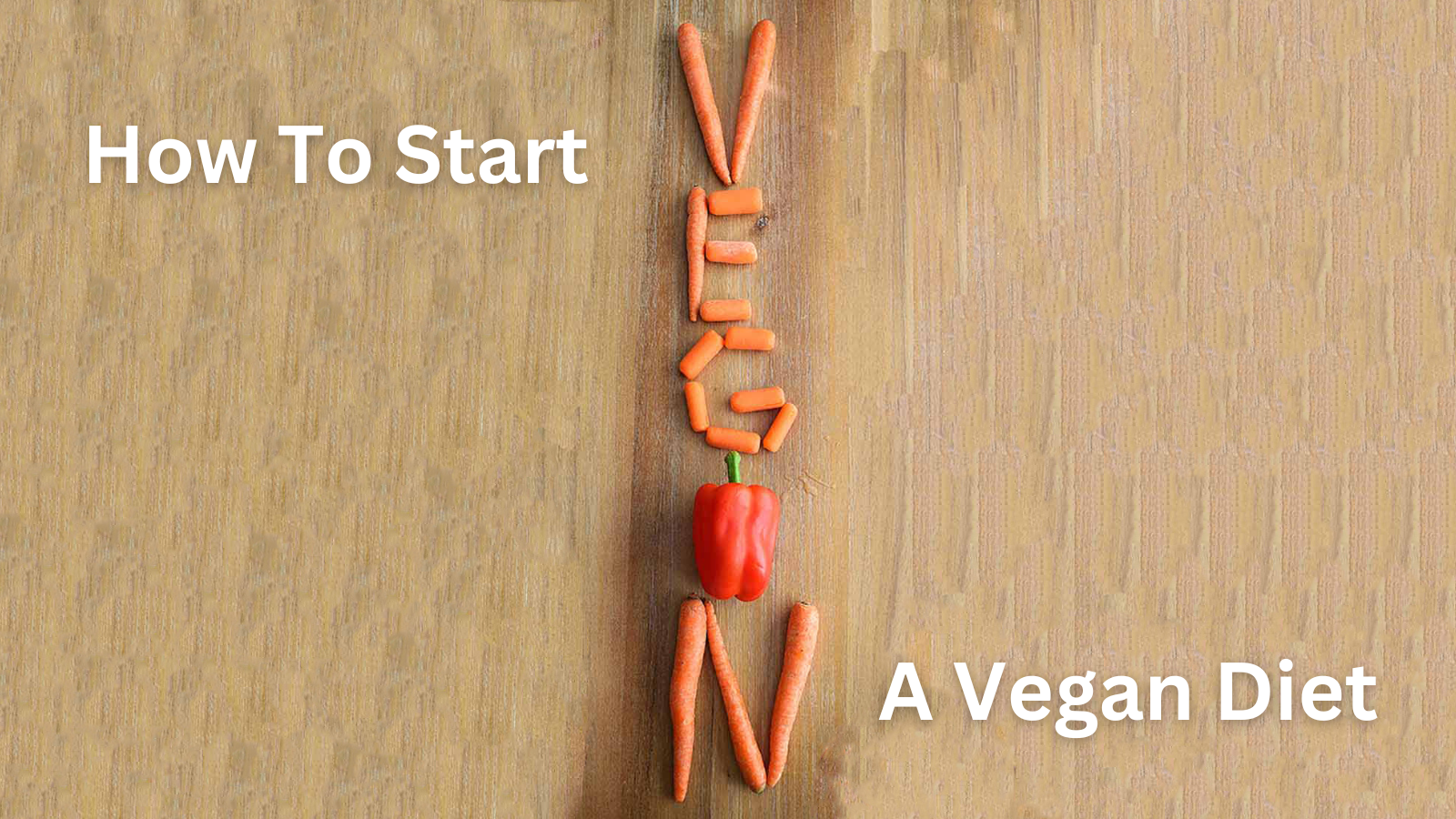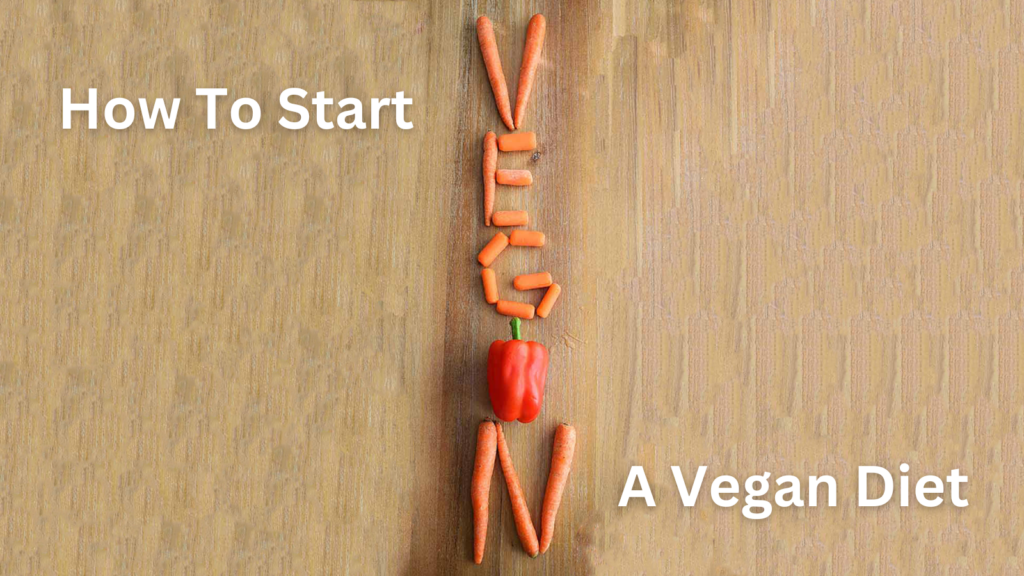 If you're curious about starting a vegan eating plan but don't know where to start, this handy getting-started guide will help you make the transition seamlessly.
A Vegan Breakfast Can Be Easy! And It All Starts With Your Waffle Maker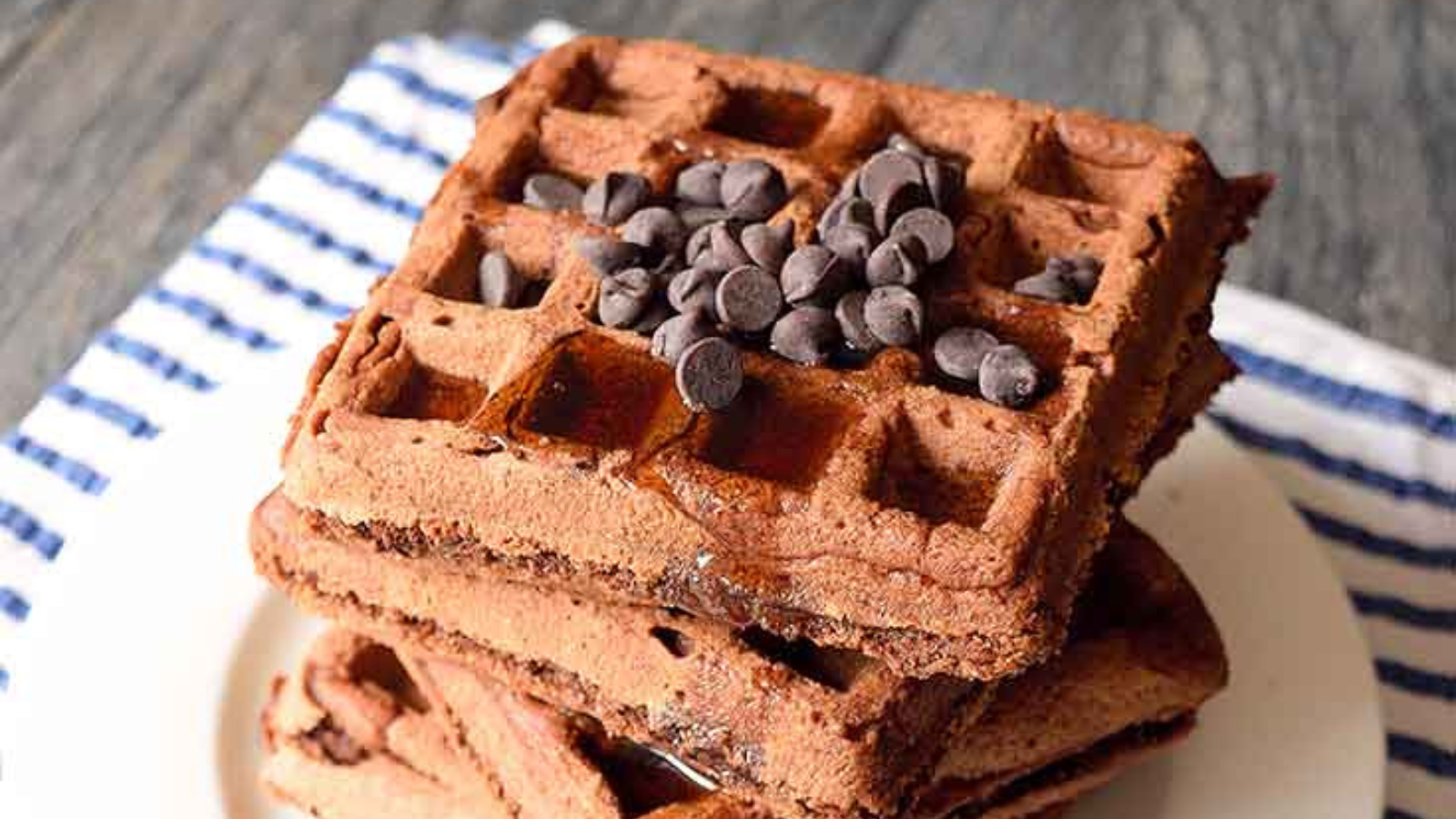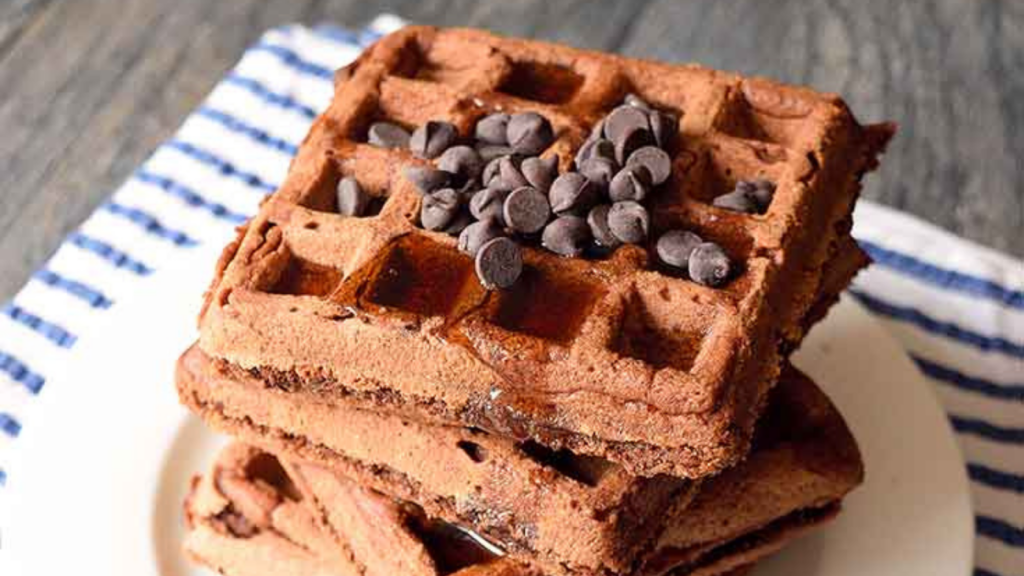 Need a decadent idea for breakfast? These Vegan Waffles are to die for. Make a big batch, freeze them, and then pop a couple into the toaster in the morning on your way out the door. It's kinda like having brownies for breakfast!
While You're At It, Prep Breakfast For The Week Too. It Only Takes 5 Minutes!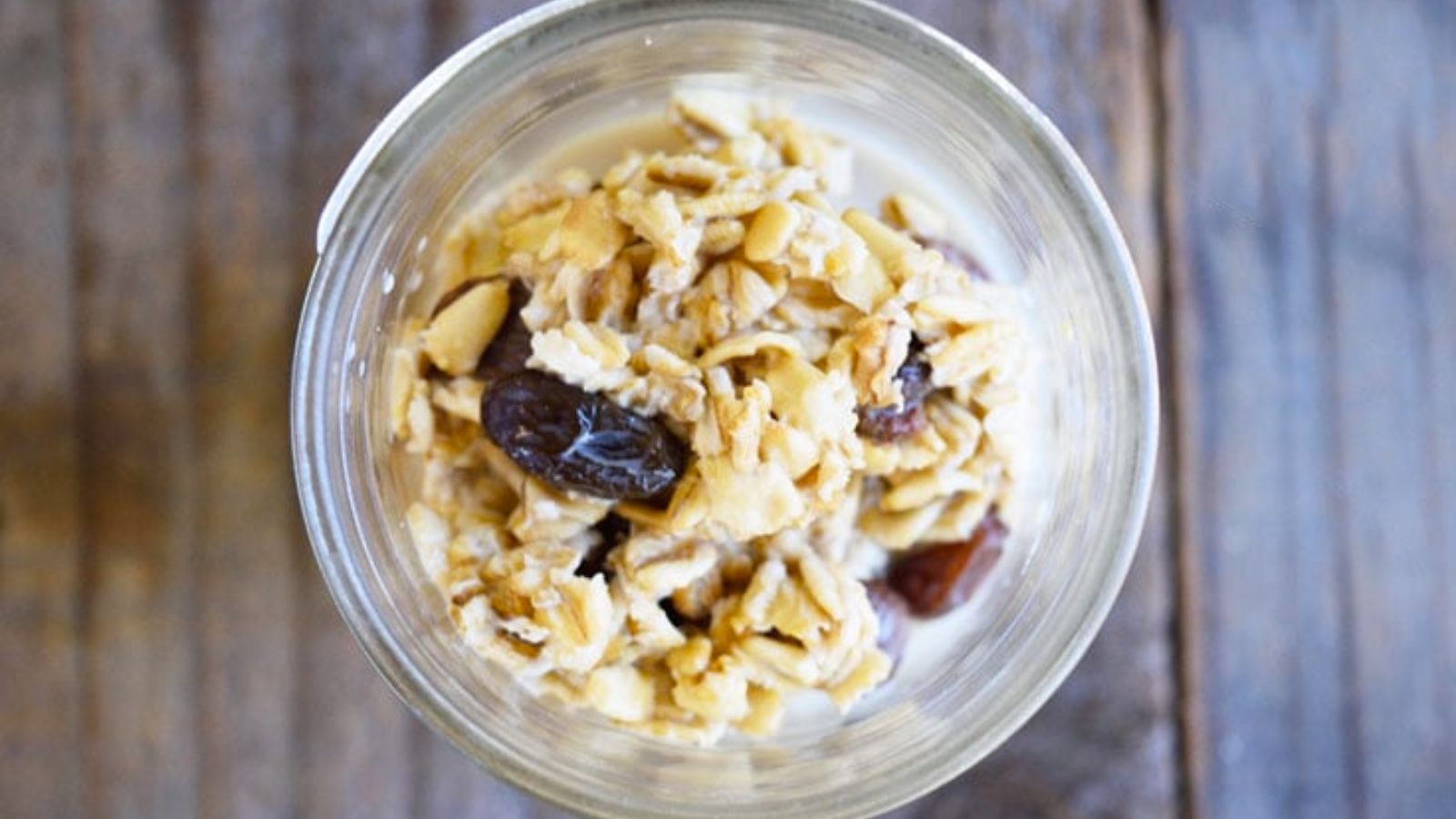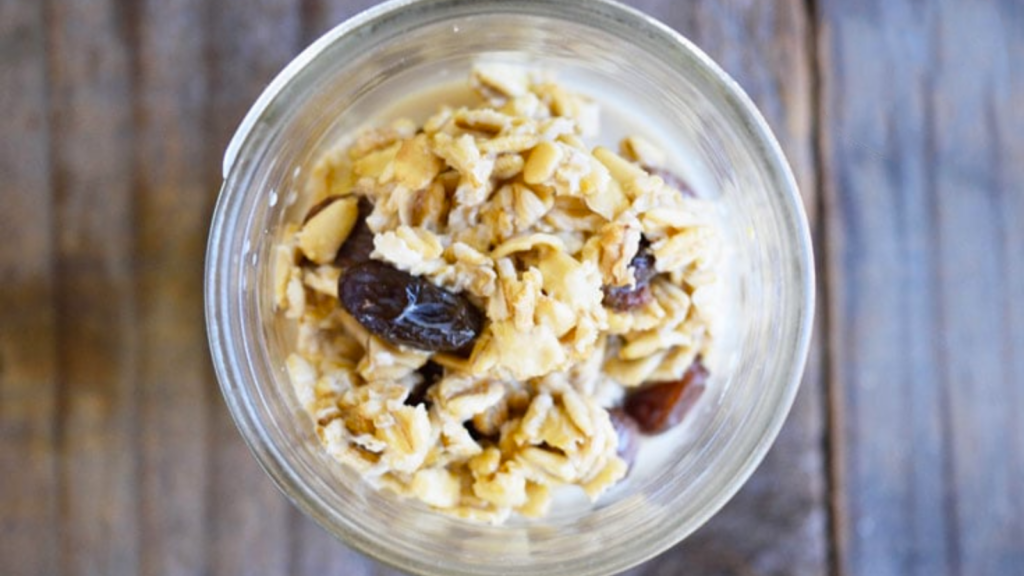 Prepping overnight oats the night before is a fantastic way to ensure that your morning runs smoothly. These delicious oatmeal recipes are prepped in just 5 minutes. In fact, you can even make homemade oatmeal packets with these recipes, so all you have to do is grab a packet and get it in the fridge.
This originally appeared on The Gracious Pantry.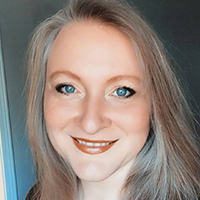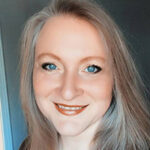 I'm Tiffany, a writer for MSN and the AP Newswire, a cookbook author, digital publisher, food lover, and mom. I create healthy, clean eating recipes for everyday living.