13 Easy Pasta Salads For Fall And Winter
This post may contain affiliate links. Read my
Privacy Policy.
As an Amazon Associate I earn from qualifying purchases.
Pasta salads are a wonderfully easy dinner during the busy holiday season. They are versatile, include many different flavor profiles and cuisines, and everybody at the table is generally happy. Include a green salad and maybe some garlic bread to round out the meal, an you'll have an easy holiday dinner with no complaints.
1. Orzo Salad With Pesto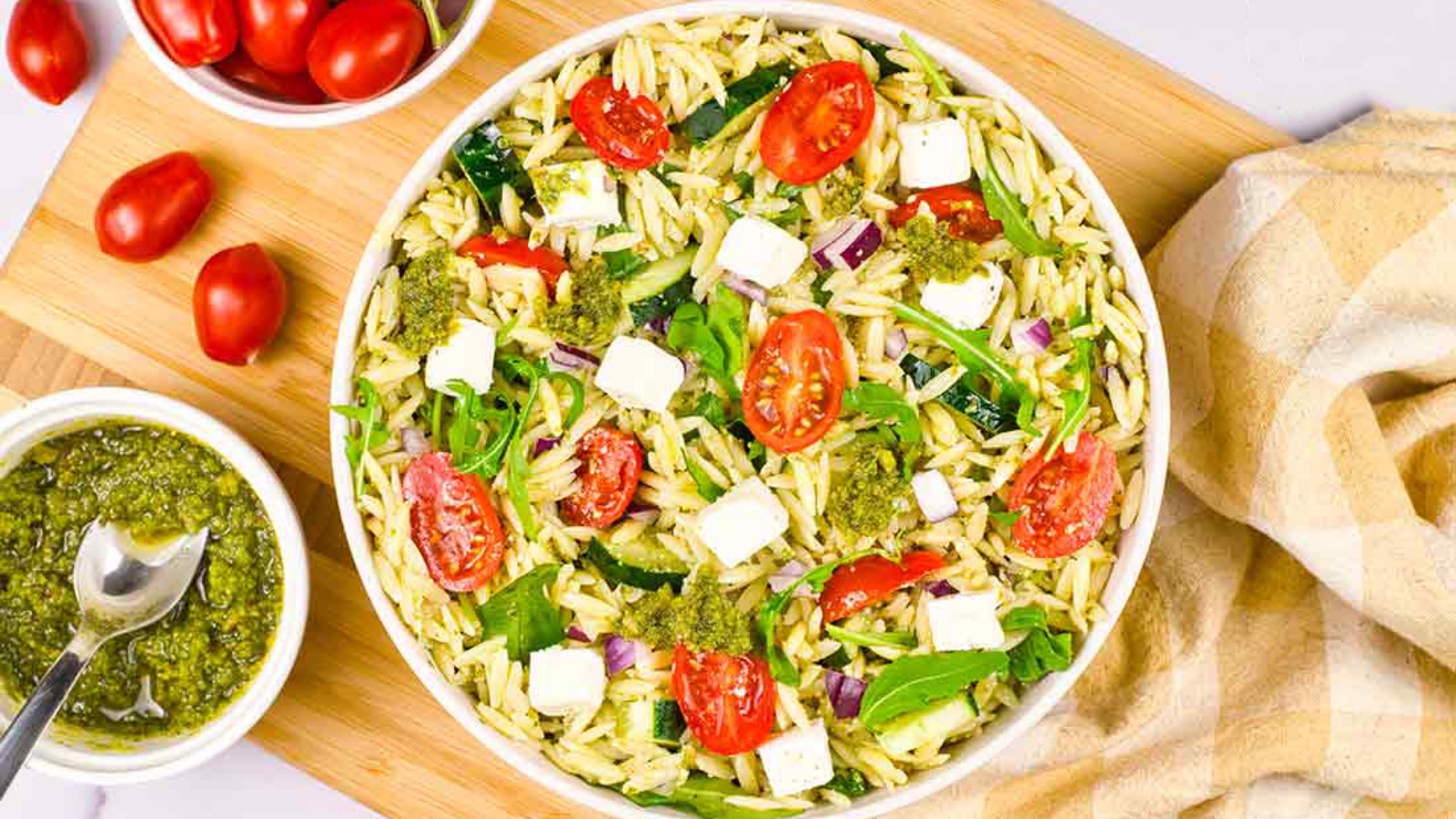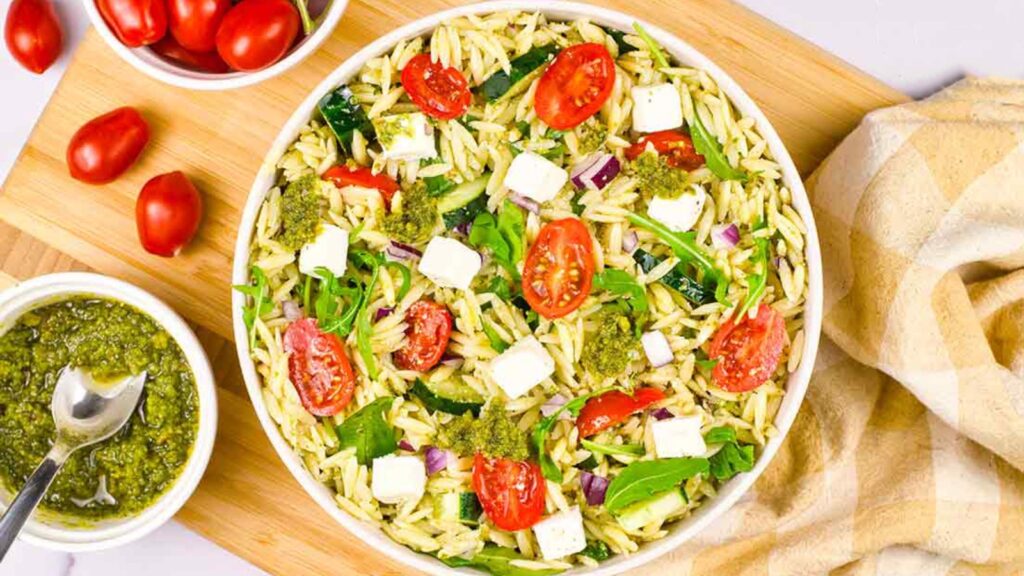 This delicious orzo salad is great for lunches or light dinners. With garden vegetables, healthy fats, feta, and arugula, this dish is perfect for hot summer days.
2. Orecchiette Pasta Salad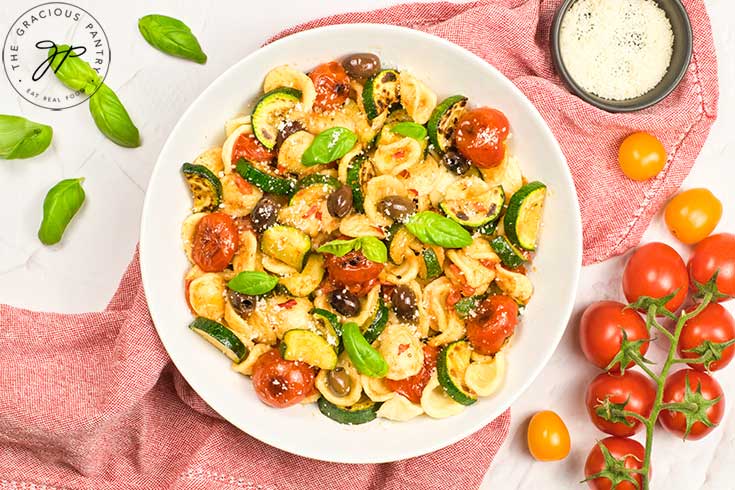 This healthy Orecchiette Pasta Salad is a colorful combination of veggies and herbs for a great summer side dish. Try it for your next barbecue or potluck!
3. Mexican Pasta Salad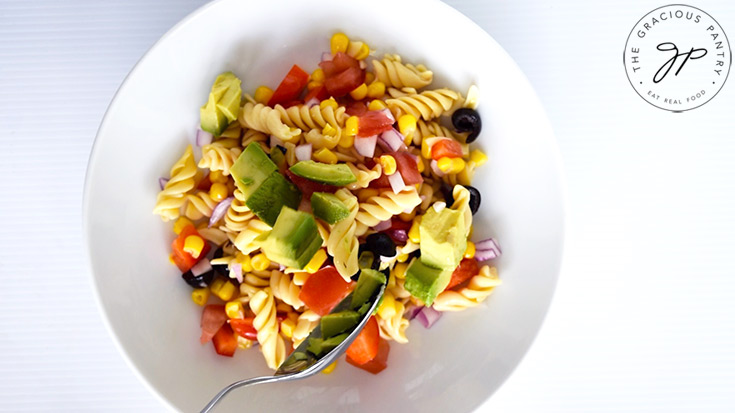 This flavorful Mexican Pasta Salad recipe is a simple recipe that is the perfect answer to the "what's for dinner" question.
4. Avocado Pasta Salad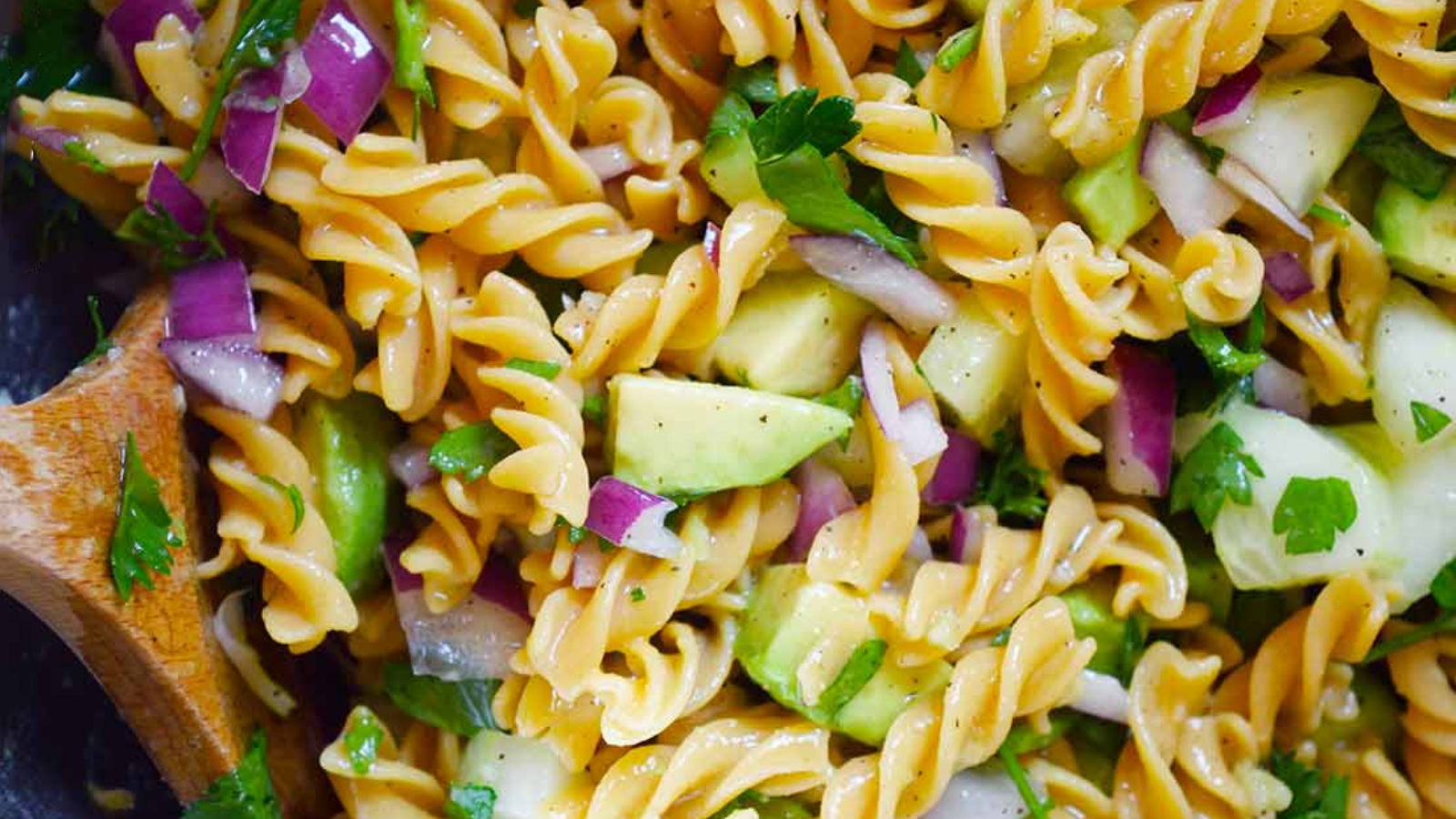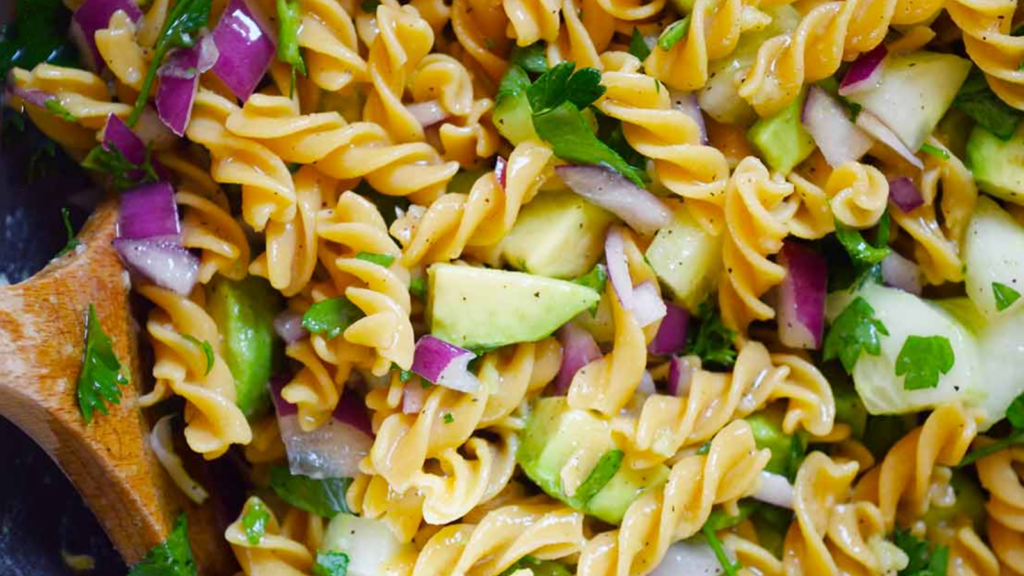 This Avocado Pasta Salad recipe is perfect for serving several people. Creamy avocado, crunchy red onion, fresh-picked cucumbers, and parsley come together for a mouth-watering pasta salad your guests will love.
5. Vegetable Pasta Salad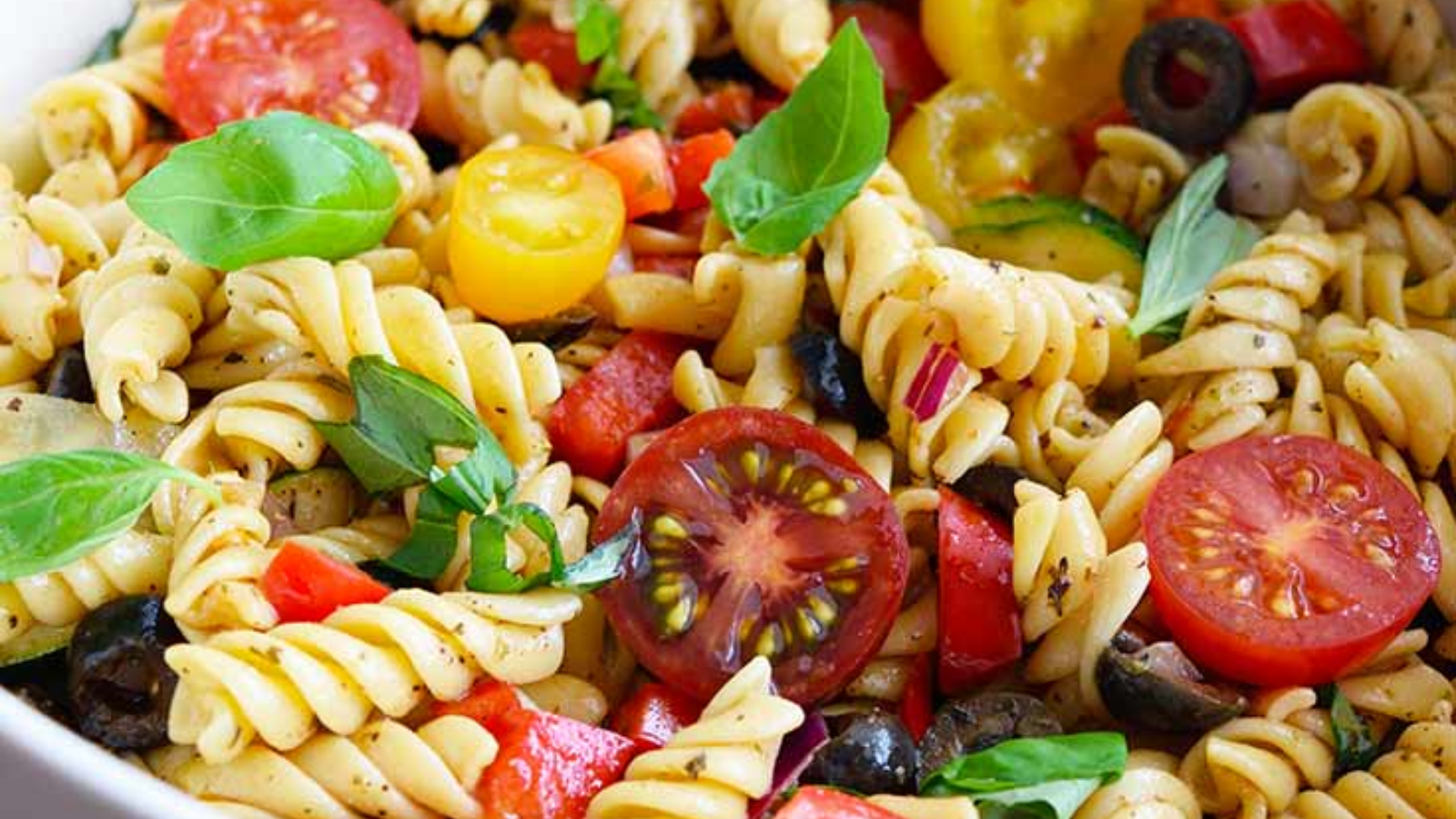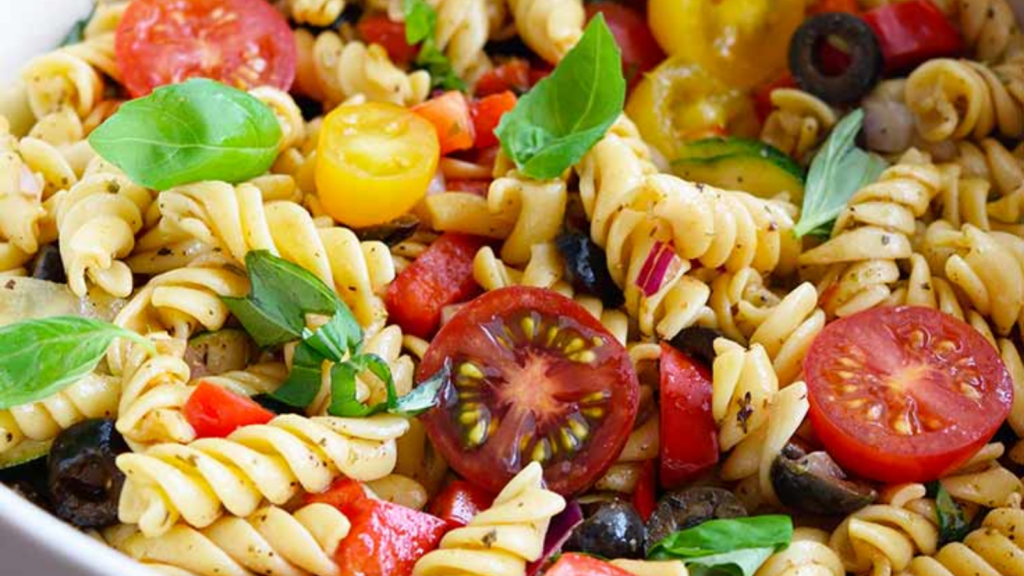 This Vegetable Pasta Salad is bursting with fresh flavors, and it's the perfect side dish for whatever eats you may have cooking on the grill. This is also the perfect main course for vegetarians. 
6. Black Bean Pasta Salad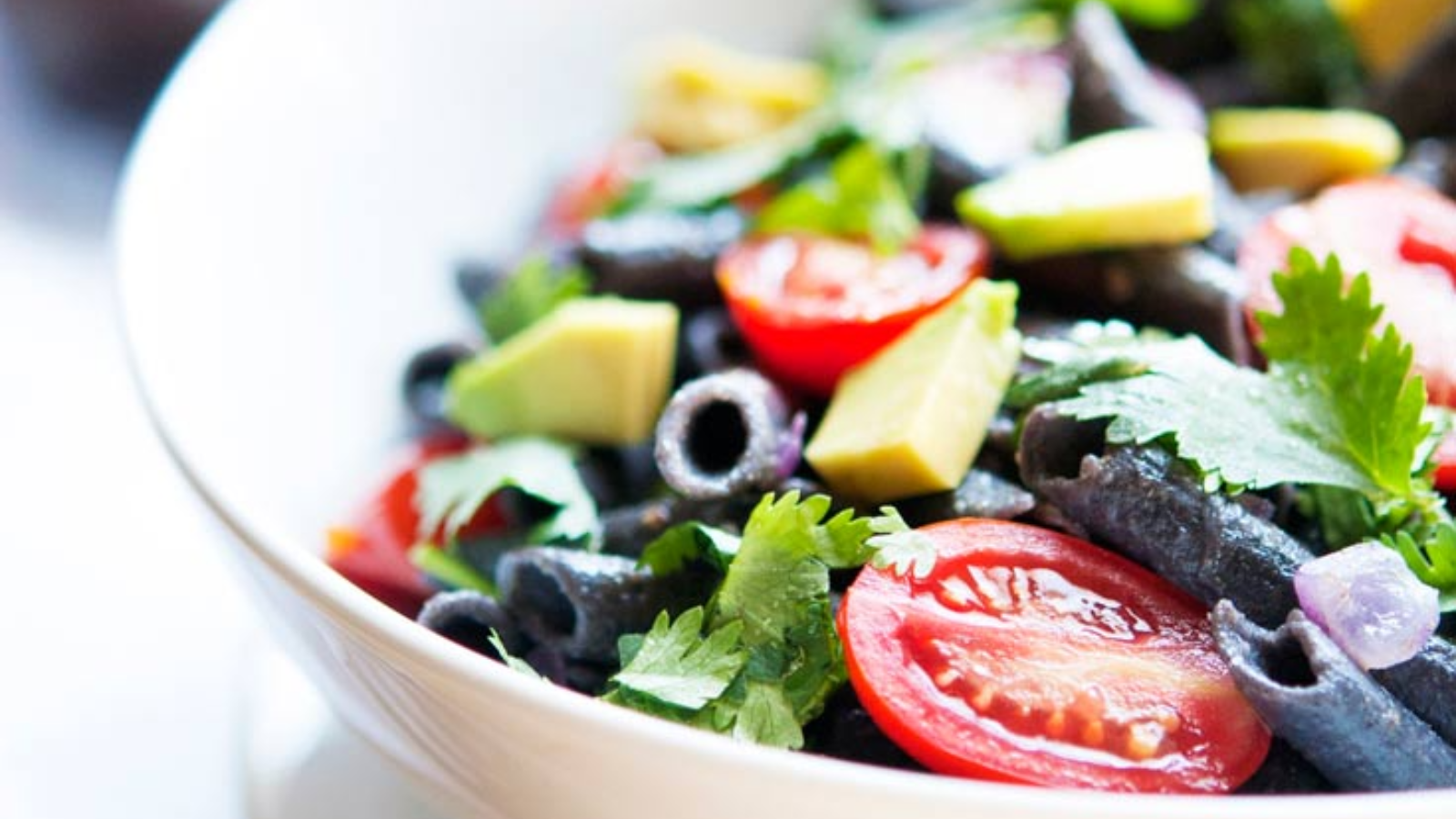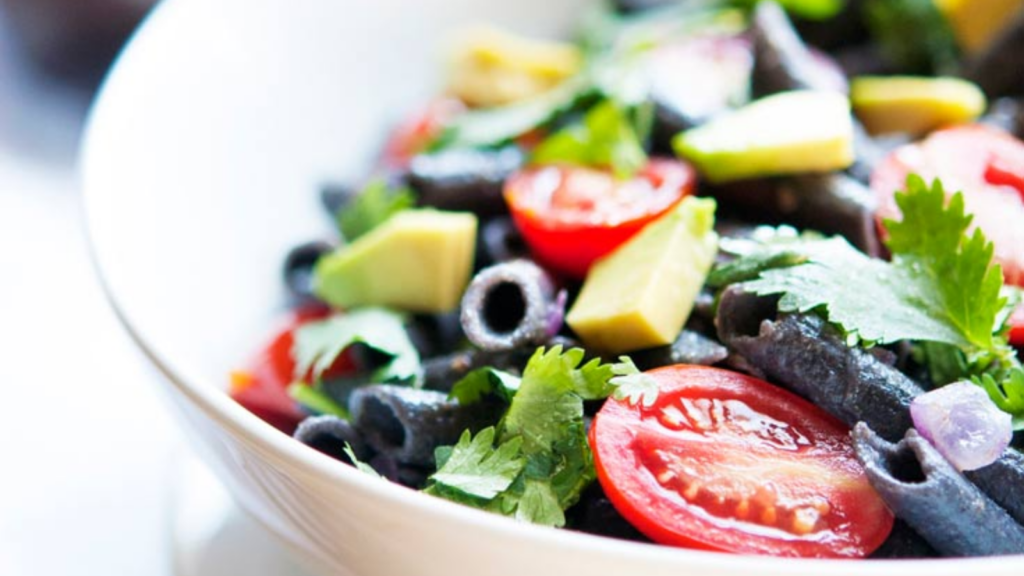 This Black Bean Pasta Salad is a great way to get some extra fiber. The pasta for this dish is made from black beans, and it is gluten-free as well.
7. Tuscan Pasta Salad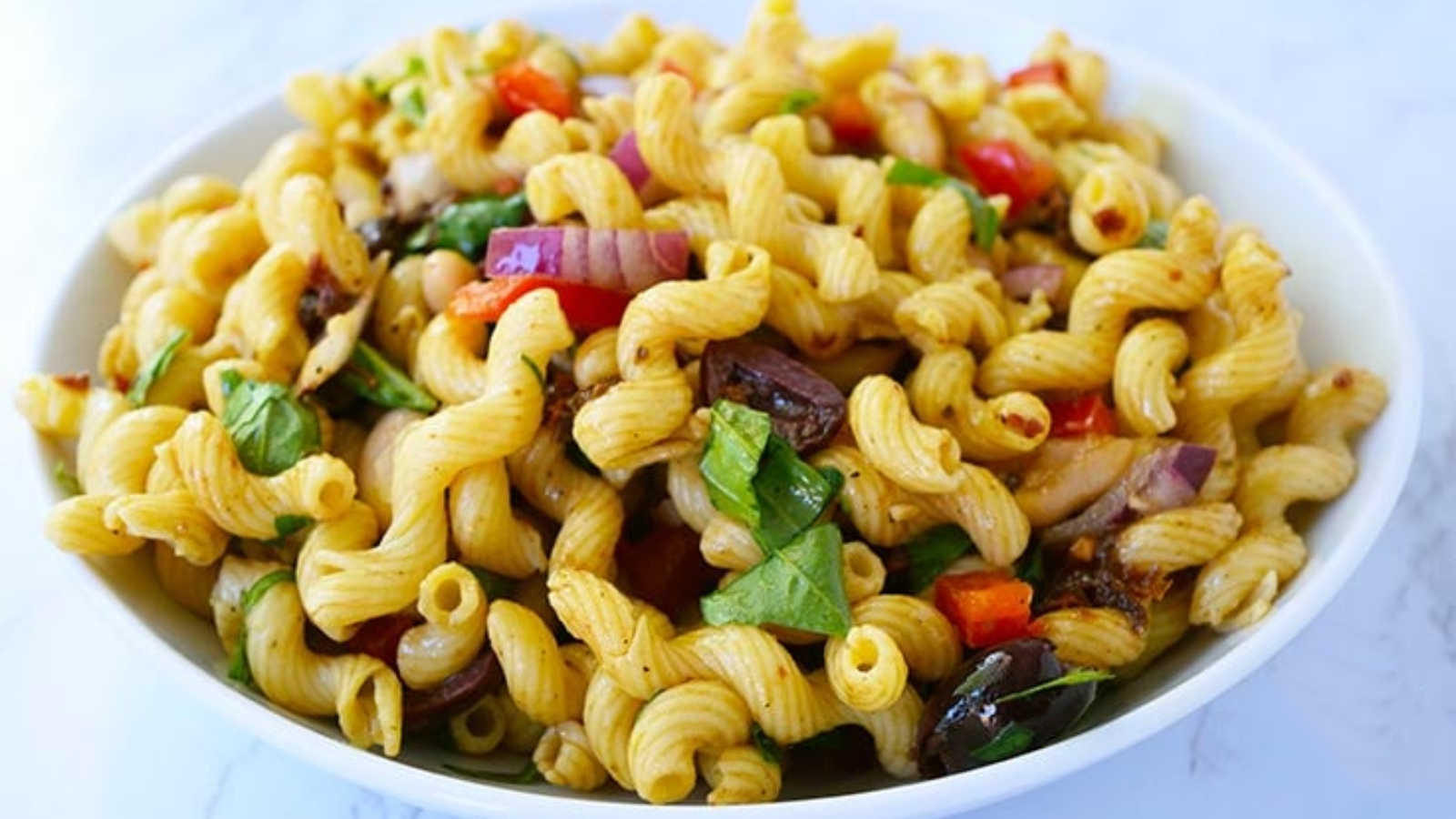 Pasta, sun-dried tomatoes, olives, red onions, and more come together to make this healthy and flavorful dish. This Tuscan Pasta Salad can be served as a vegetarian main course, and it also makes a perfect side dish.
8. BLT Pasta Salad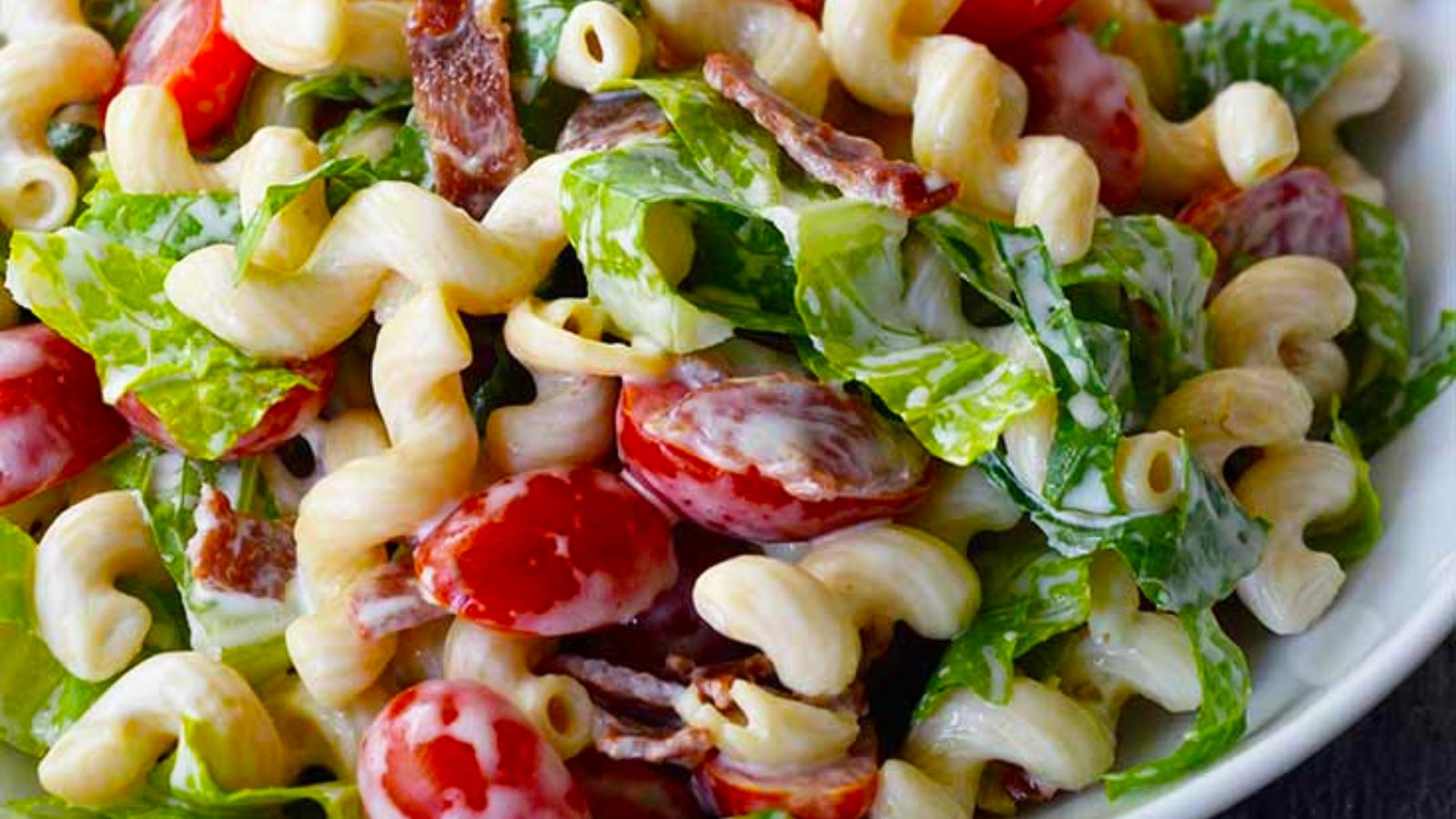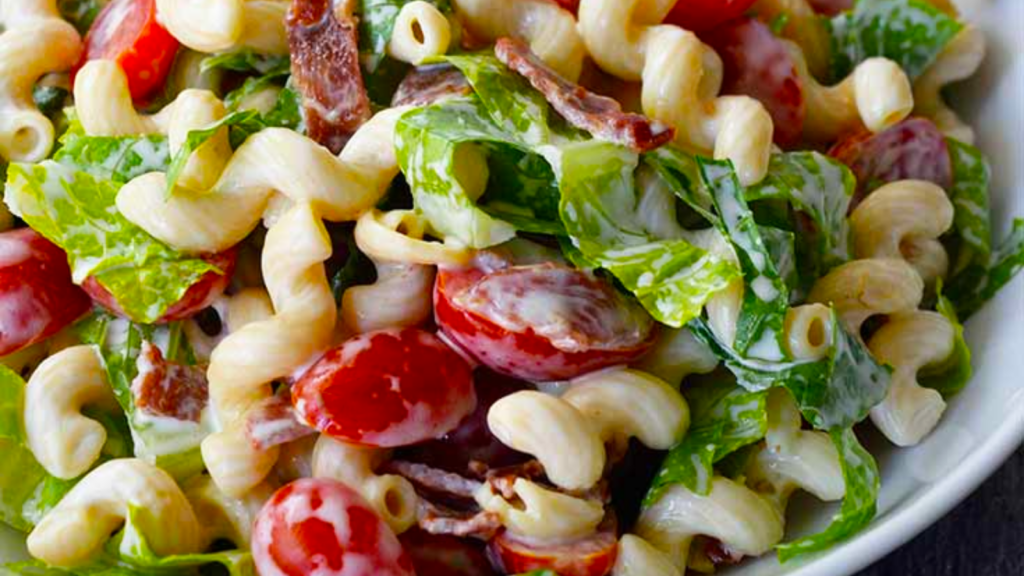 The classic flavors of bacon, lettuce, and tomatoes aren't just for sandwiches anymore…not when you have this delicious BLT Pasta Salad recipe in your pocket!
9. Orzo Pasta Salad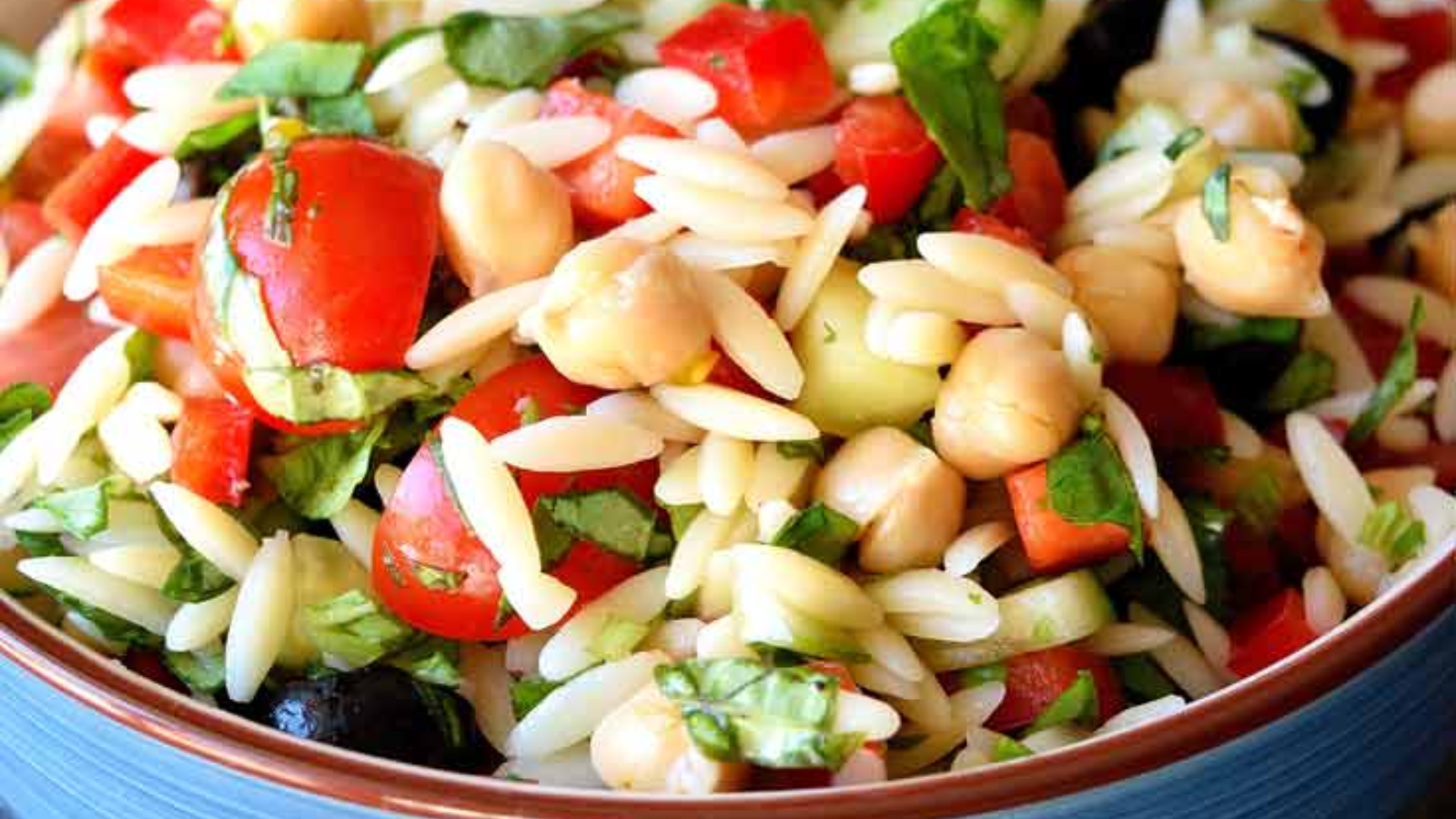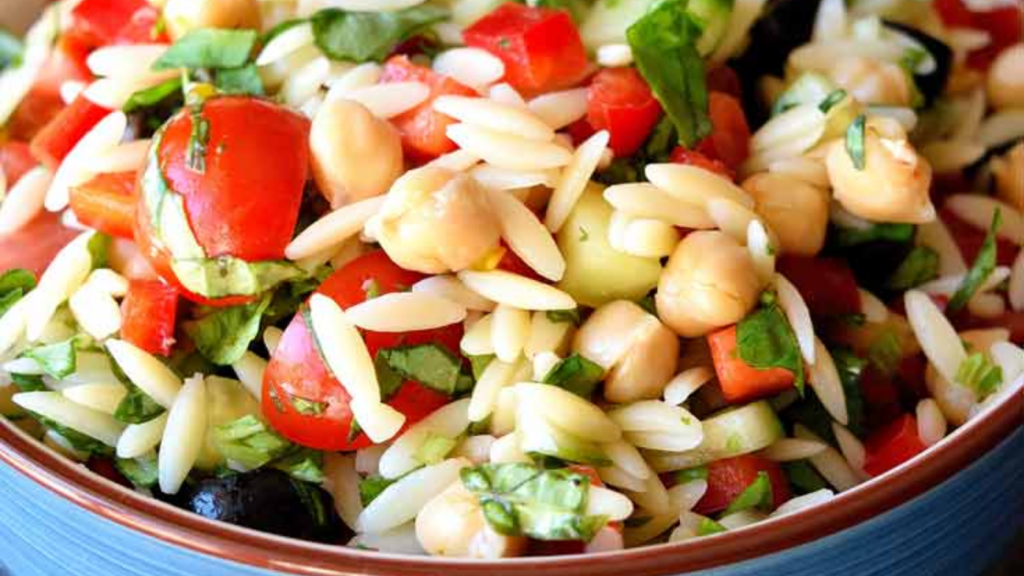 Orzo pasta may not have one of the traditional pasta shapes that you are used to, but it's the perfect size and texture for this Orzo Pasta Salad recipe! Feta cheese, tomatoes, red onion, spicy arugula leaves, and your favorite pesto come together for an amazing texture and flavor you might not expect from this pasta salad.
10. Rustic Italian Pasta Salad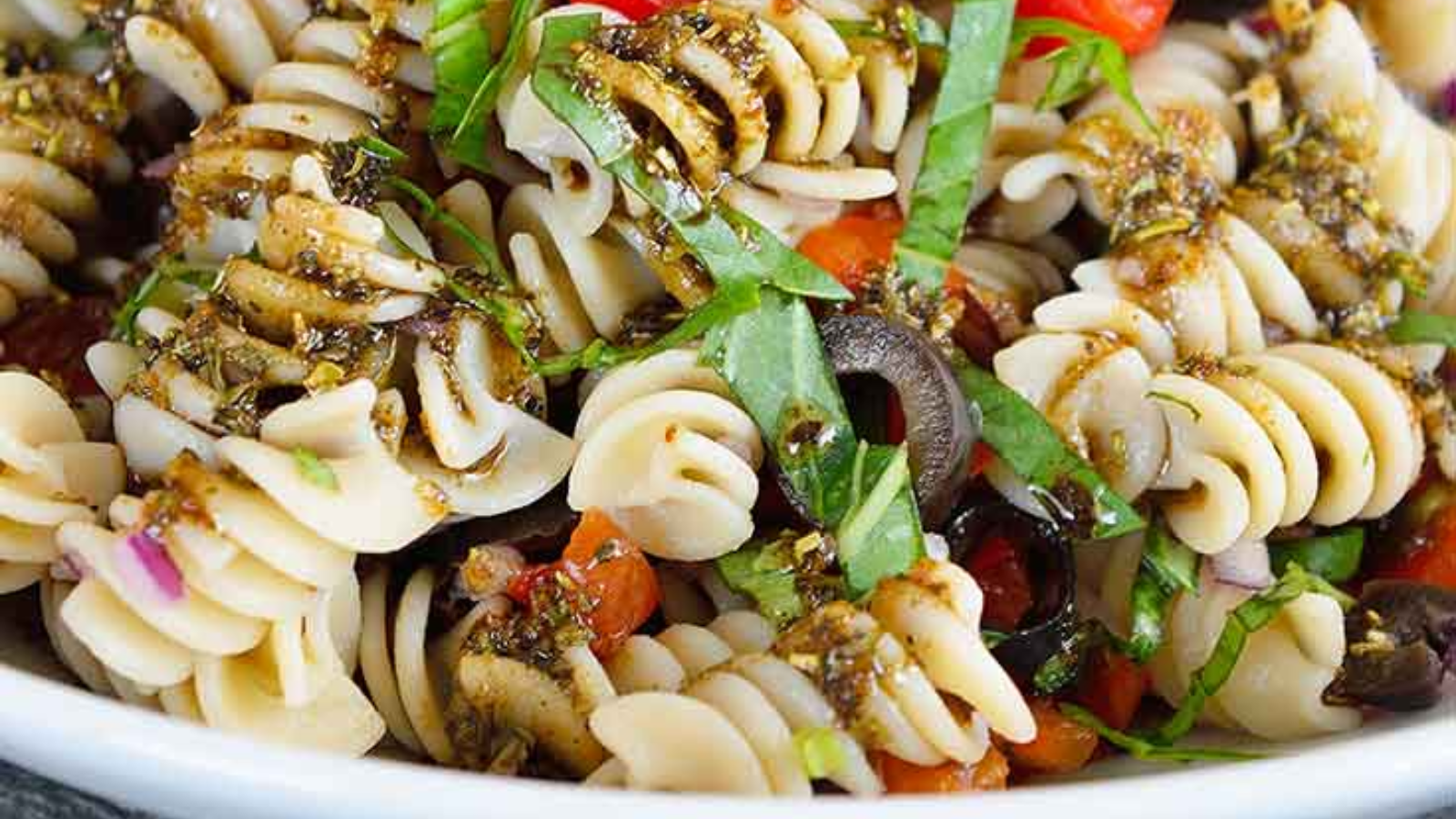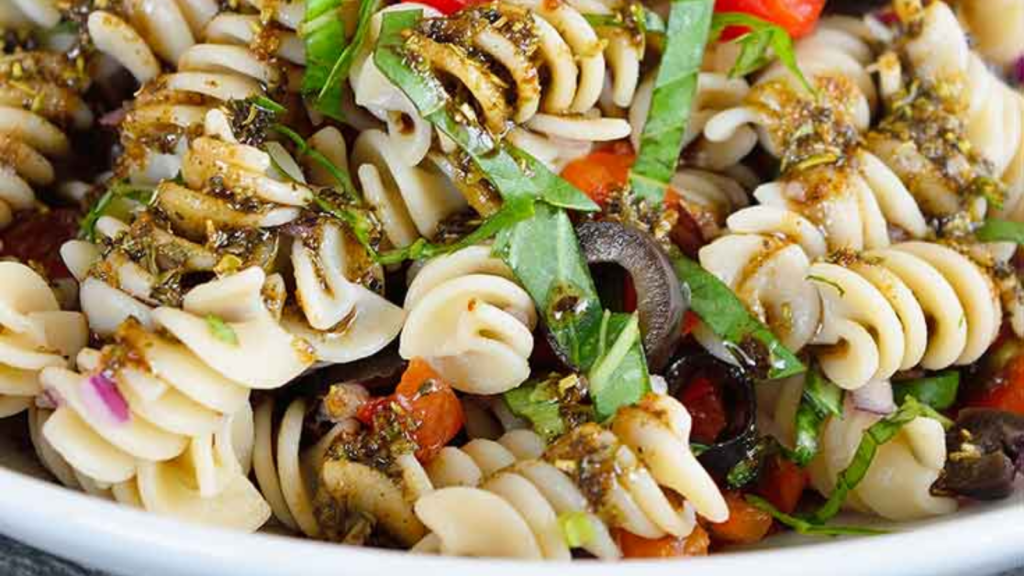 This Rustic Italian Pasta Salad comes together quickly and has all of the great flavors of a traditional Italian pasta salad that you would expect. Make it the night before, and come dinnertime, you will have a tasty cold pasta salad with beautiful flavors that have married overnight.
11. Bow Tie Pasta Salad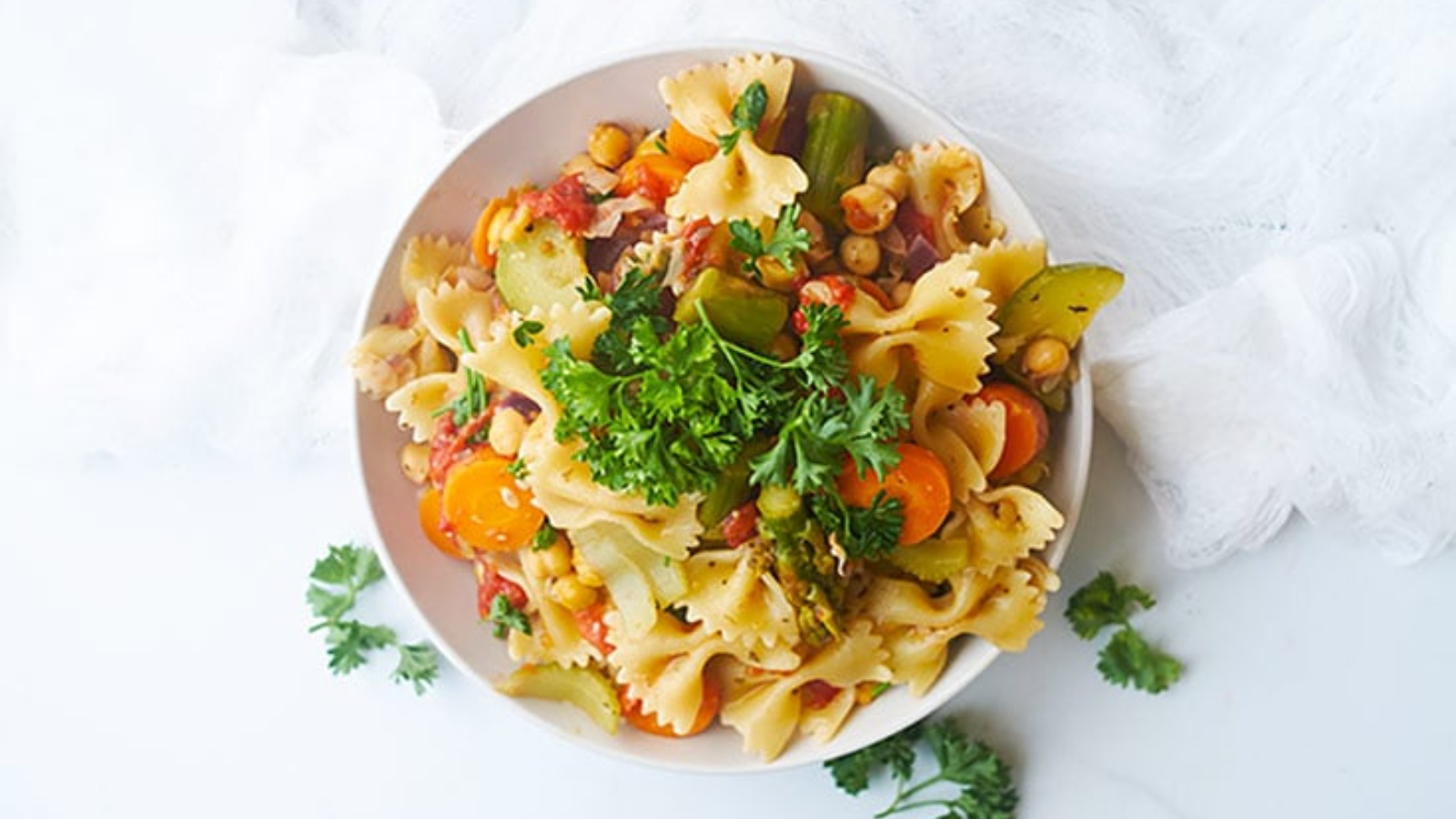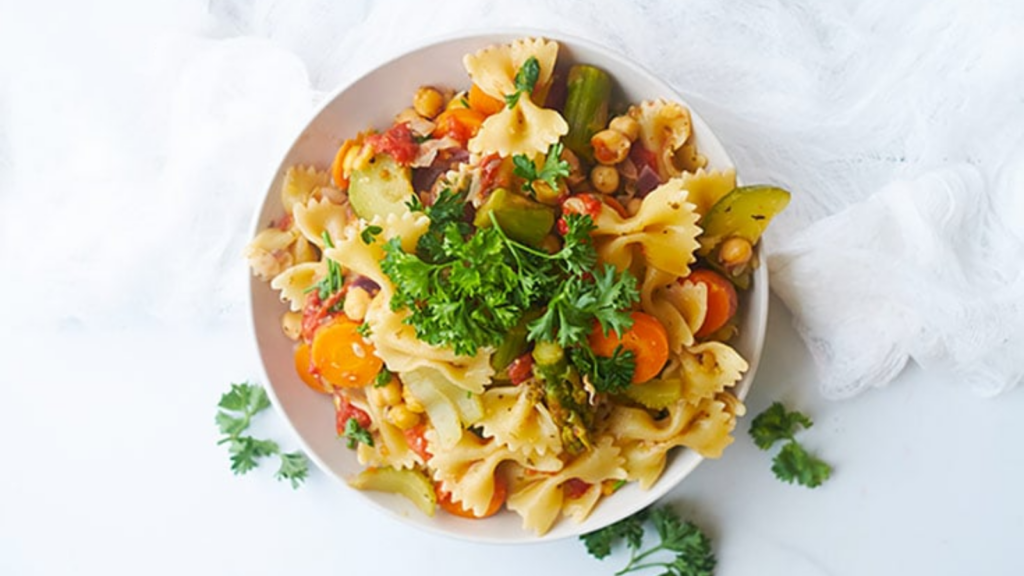 This Bow Tie Pasta Salad is chock full of flavor and lots of vegetables, including cucumbers, asparagus, carrots, chickpeas, and more! You can make this amazing salad ahead of time and pull it out for dinner when you're ready.
12. Buffalo Chicken Pasta Salad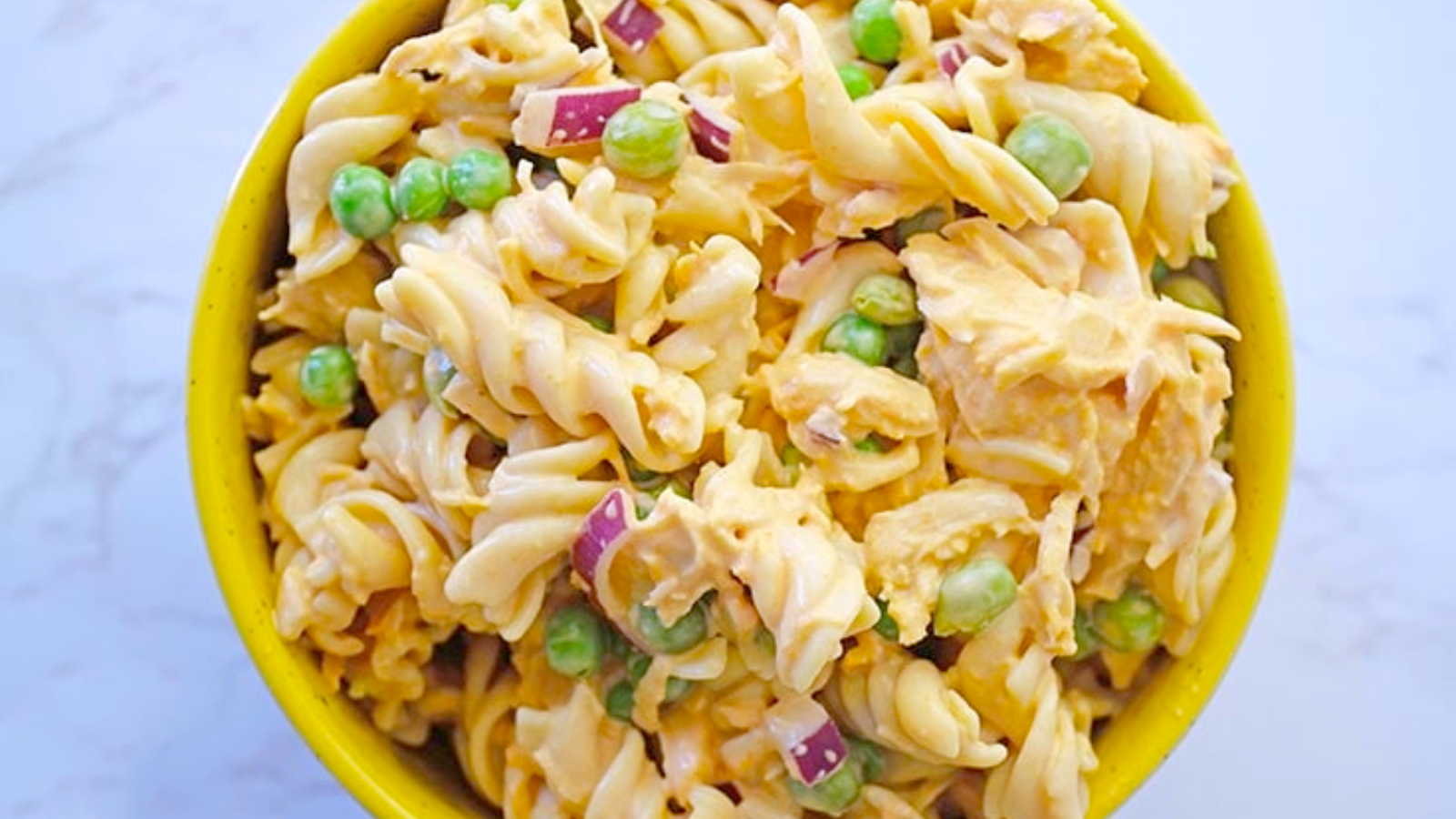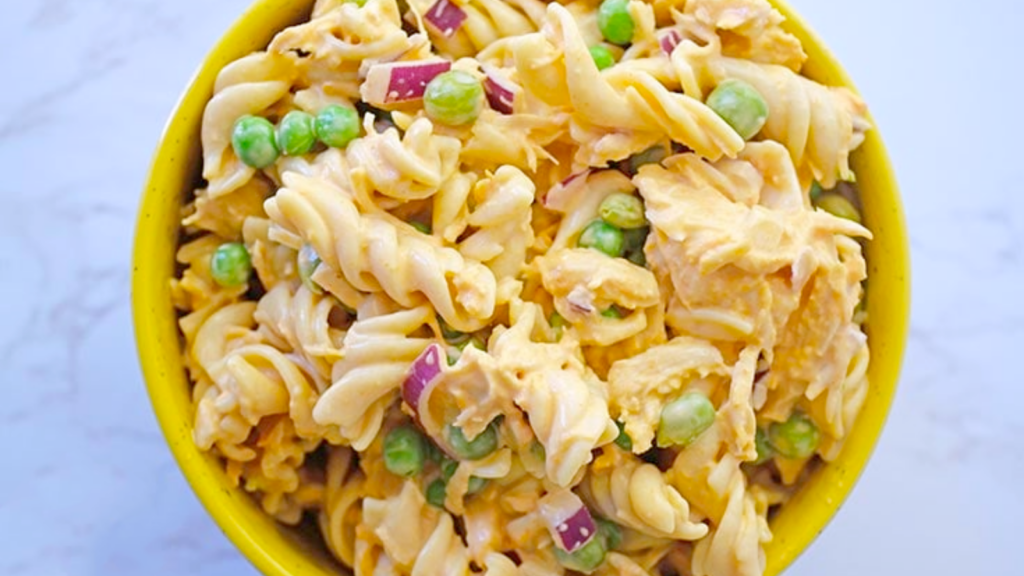 If you are looking for a pasta salad recipe that is a little bit heartier, then this Buffalo Chicken Pasta Salad fits the bill! Shredded chicken, homemade buffalo sauce, blue cheese crumbles, vegetables, and pasta make this a tasty and hearty salad that is sure to be a hit.
13. Turkey Pasta Salad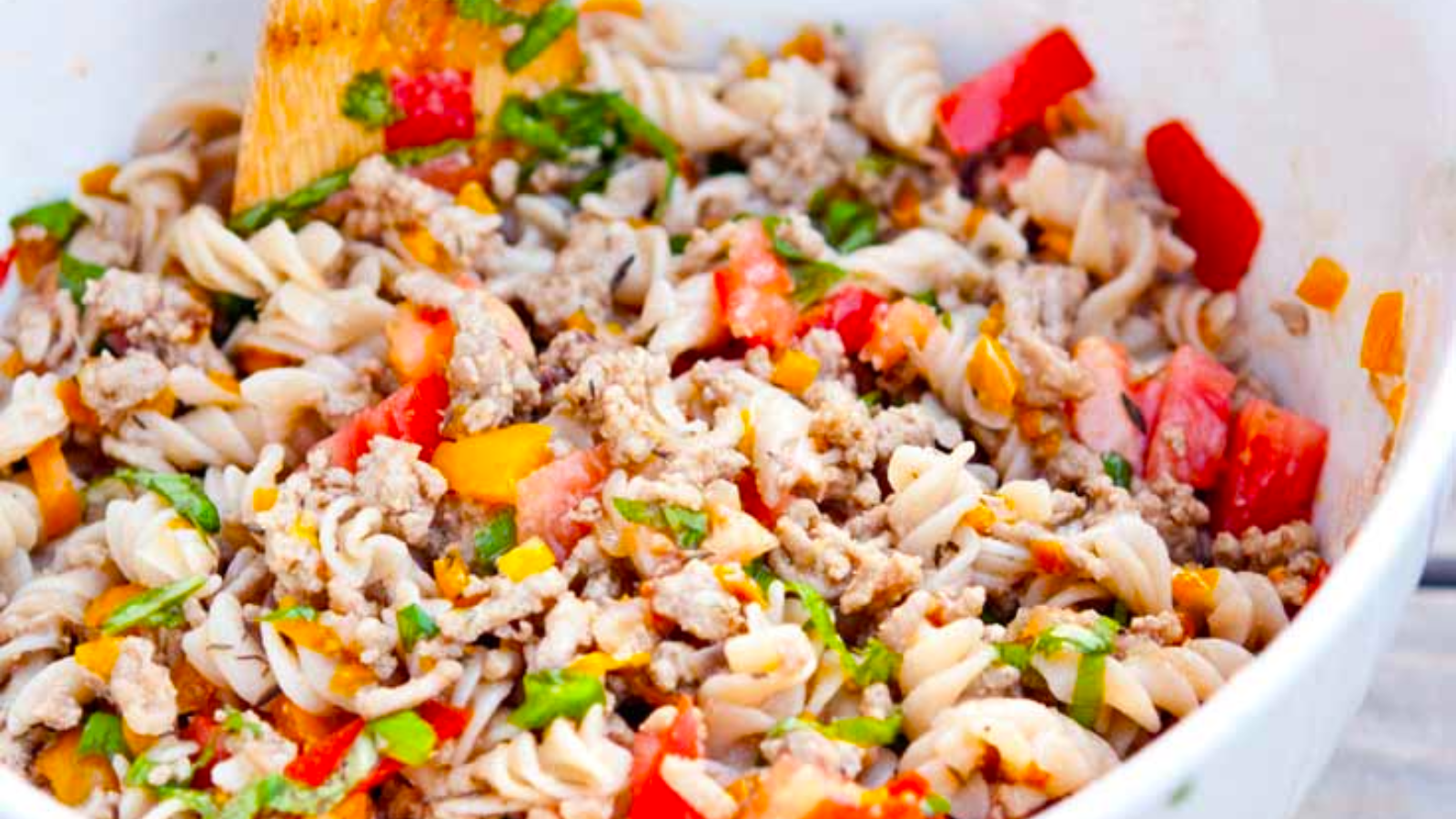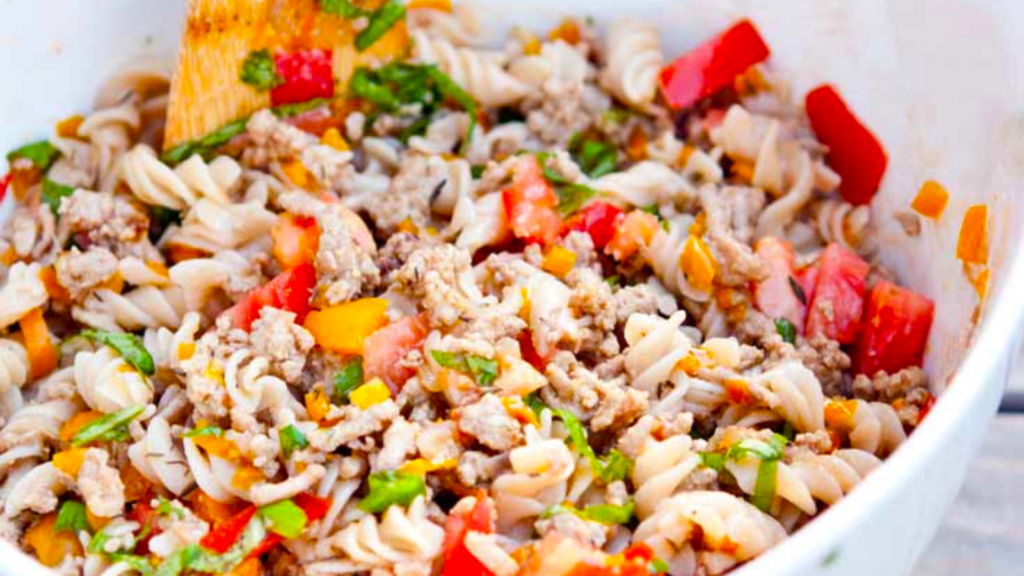 If you want to surprise your Labor Day guests with a pasta salad dish with a twist, try this Turkey Pasta Salad with cooked ground turkey. Crumbled ground turkey, chopped veggies, pasta, and a handful of spices make this a quick and filling salad that can be a side dish or your main course!
Sick Of The Same Ol' Chicken For Dinner? Here Are 101 New Ways To Make It!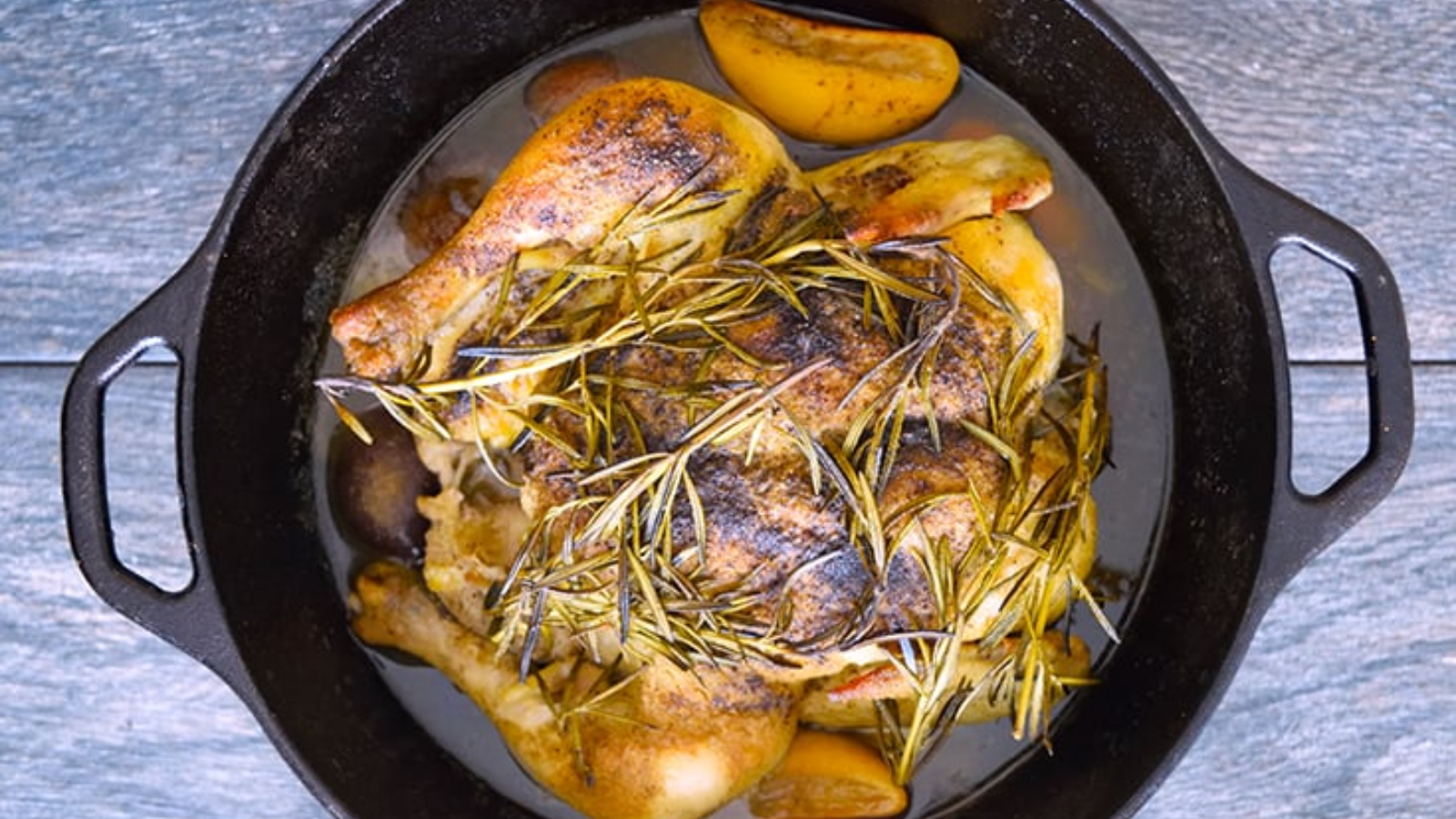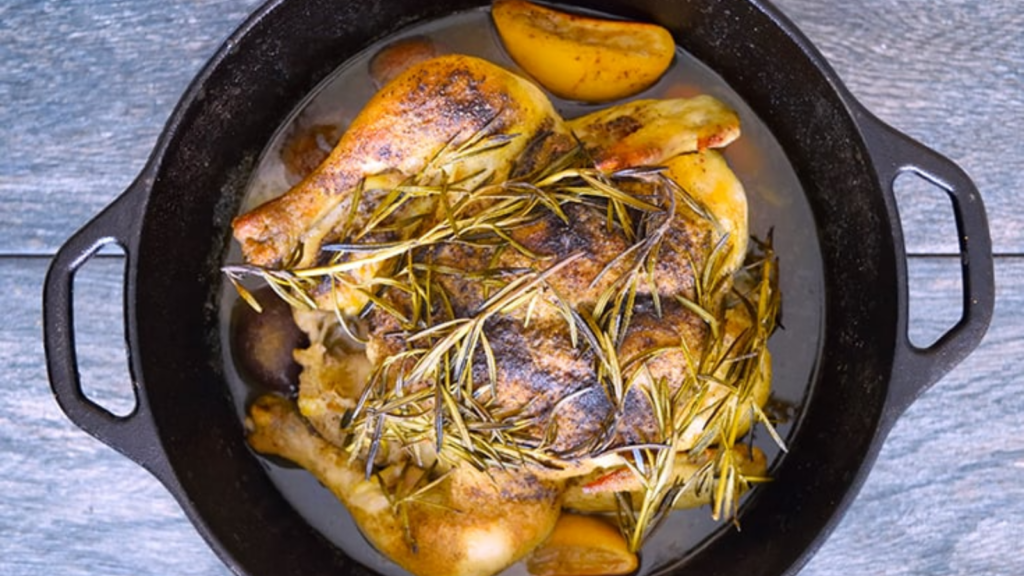 Having chicken for dinner… again? Here are 101 new ways to level up your dinner game tonight.
Healthy Ground Turkey Dinner Ideas That Actually Taste Good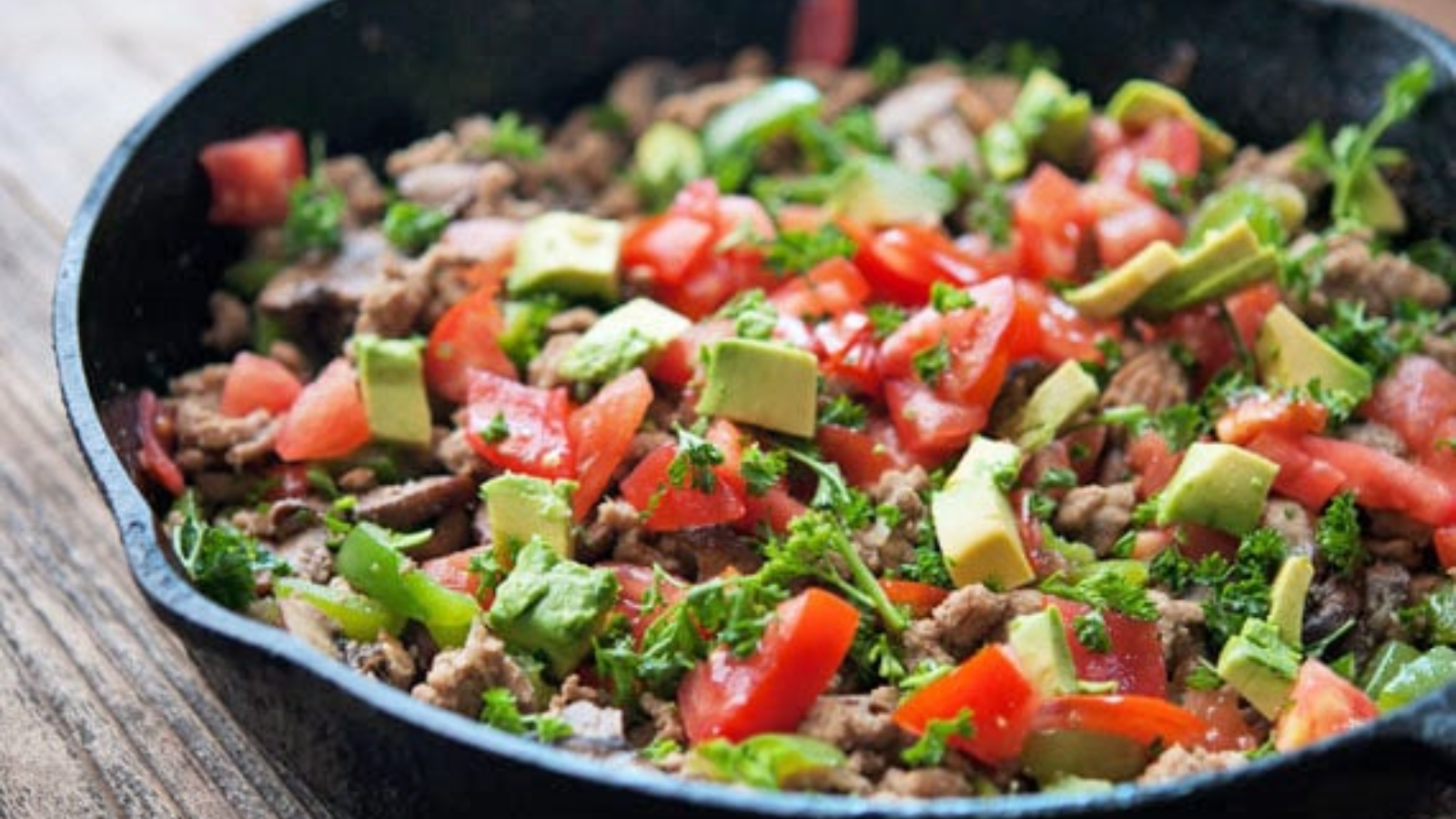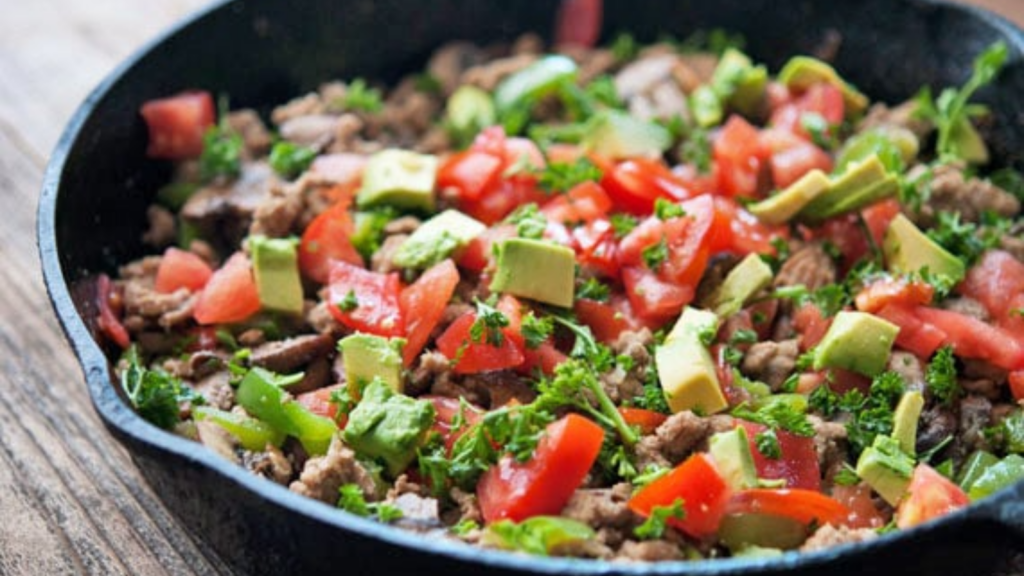 Lean ground turkey is a great replacement for ground beef if you are working on your health. Here, we give you 17 Meals with ground turkey that are surprisingly good for you.
While You're Cooking, Prep Breakfast For Tomorrow, Too. It Only Takes 5 Minutes!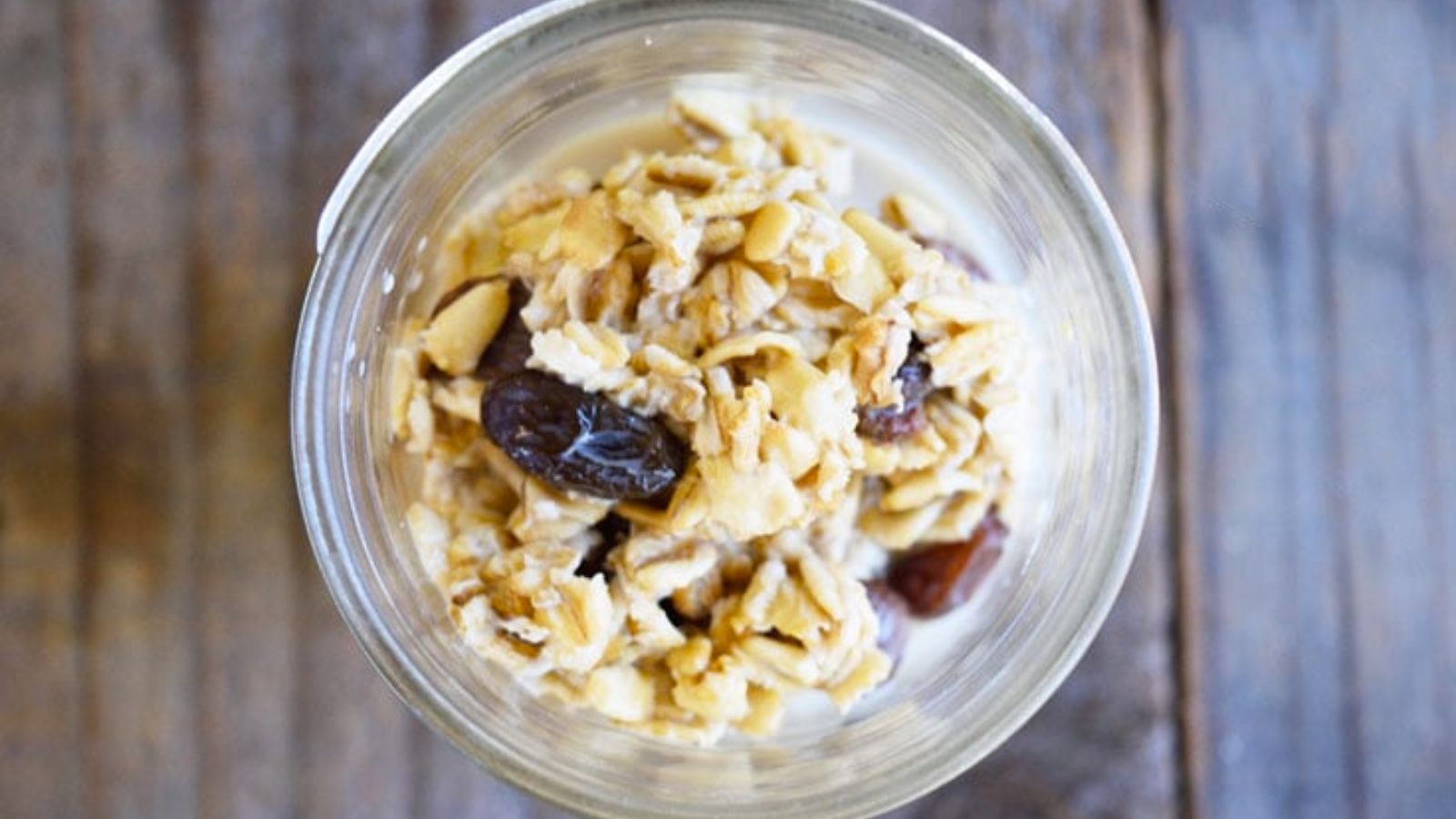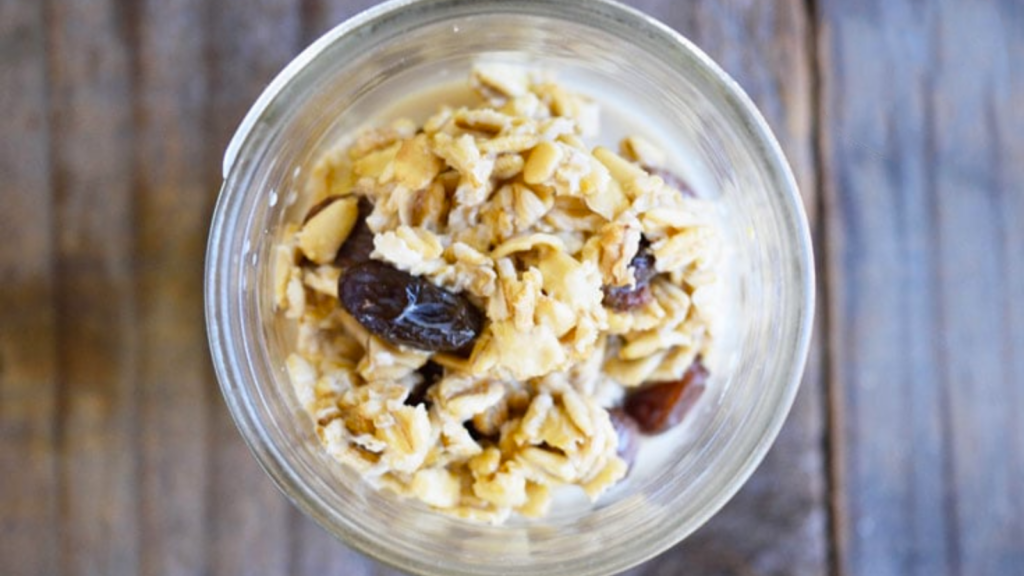 Prepping overnight oats the night before is a fantastic way to ensure that your morning runs smoothly. These delicious oatmeal recipes are prepped in just 5 minutes. In fact, you can even make homemade oatmeal packets with these recipes, so all you have to do is grab a packet and get it in the fridge.
This originally appeared on The Gracious Pantry.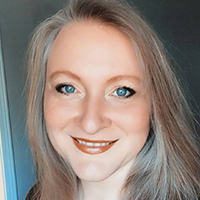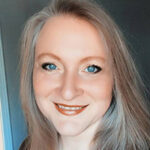 I'm Tiffany, a writer for MSN and the AP Newswire, a cookbook author, digital publisher, food lover, and mom. I create healthy, clean eating recipes for everyday living.