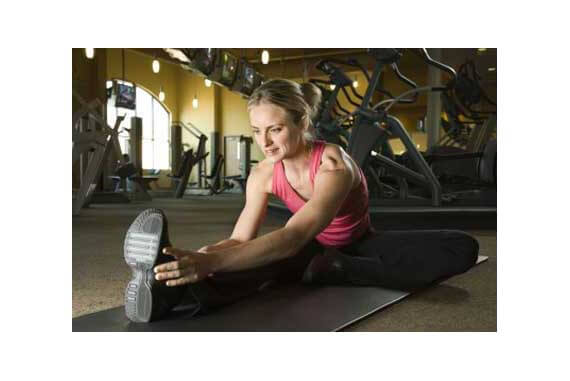 I know it sounds crazy, but it's much easier to lose weight and/or get healthy with concepts instead of specific diet rules. Simply put, diet rules don't work. Why?
Because one rule may work for one person, but not for the other 50 million trying to follow it.
(And before I get into trouble here, when I say diet, I mean your eating plan. Not a book on your bookshelf).
It's time we all wake up and realize that each of us has our own individual needs for gaining health. Our bodies are all different, and therefore, require different things to gain and maintain perfect health. The trick is taking the time to find out what your body truly needs.
It's not that rules don't work at all. Obviously, they do for many people. But there are people who will need to tweak even Tosca Reno's rules to make clean eating fit their lives and nutritional needs.
And therein lies my point. Even clean eating must be tailored to YOUR body's needs. I'm a good case in point. Clean eating promotes eating Greek yogurt. I can't have dairy. A fact I never would have found out had I not been actively trying different things to see what works and what doesn't.
Am I still eating clean? Of course! That's the fabulous thing about eating clean. It's completely adjustable to your needs.
While I cannot possibly begin to give you a full list of things that you specifically need to do to find health, I will share my own concepts for getting healthy. My hope is that maybe they will help you learn to listen to your body, make the right choices and get down that road to good health!
My 10 "getting-healthy" concepts
If it has a large advertising budget, don't eat it. (Michael Pollan) Avoid all processed foods.
Shop only the perimeter of your grocery store. The isles are where all the junk is (expect maybe tea, frozen veggies/lean meats and oatmeal).
Never shop on an empty stomach. Write your list before you go, and stick to it.
Find out if you have any food sensitivities, then avoid those foods completely. It's tough, but you'll feel so much better!
Drink water.
Move/sweat daily.
Take the time to get to know what your body really needs. Every person is unique.
Keep in mind that the idea is not to lose weight, but to find health. That tends to keep things in the proper perspective.
Be kind enough to your body to exclude the foods that your body does not like or has negative reactions to.
Health is a state of mind. If you change your mind and the way you think, you'll change your body too.
Article is an original work and is © Tiffany McCauley. It may not be reproduced for any reason without written permission by the author.
Now it's your turn. Print this out and develop your own list. Post it where you can see it every day.
1.
2.
3.
4.
5.
6.
7.
8.
9.
10.